Champagne Alain Ducasse
Champagne Alain Ducasse is served at Premiere Lounge of Air France at Charles De Gaulle Airport.
Unusually fresh, soft and the noble Champagne Selection Alain Ducasse Brut created specifically for Alain Ducasse – the world famous French chef and restaurateur most titled.
This "special" blend exquisitely interwoven with Fruit force Pinot Noir, Chardonnay with the refined elegance and tenderness of Pinot Meunier.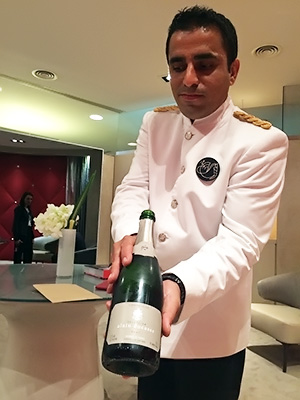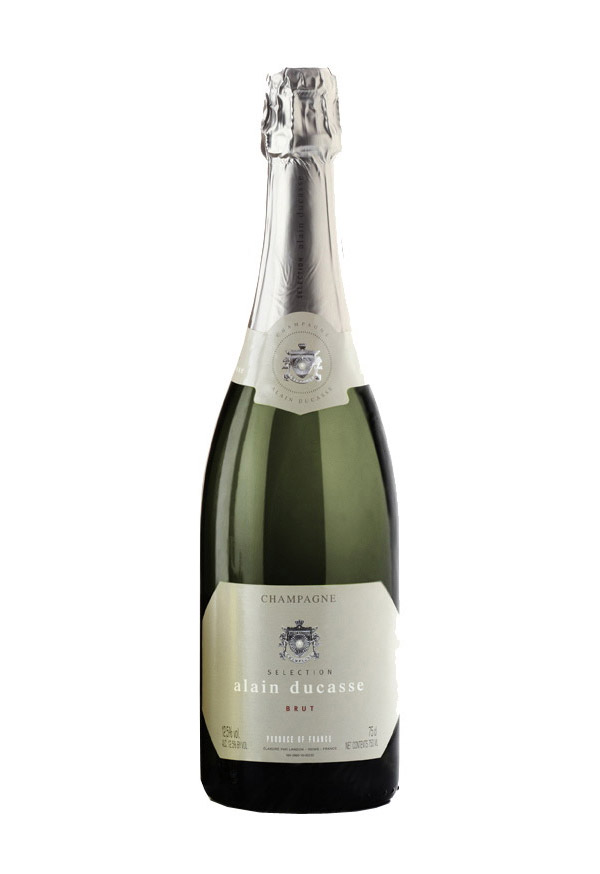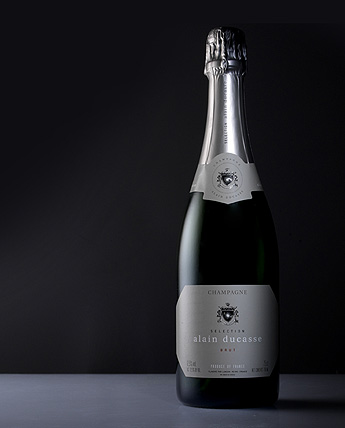 Champagne Alain Ducasse – a blend of wine, each of which was manufactured separately from the grapes harvested in 50-60 different sections in order to make best use of selected cultivars.
To express the magnificent harmony in the blend 14% of the stock of the vintages 1999, 2002, 2003, 2004 and 2005 is used.
A distinctive feature of Champagne Brut Selection Alain Ducasse is that it does not pass the malolactic fermentation, thus preserving the freshness of the fruit and the richness of cuvee, offering the opportunity to better communicate a palette of flavors.
Fresh, smooth and round. The 75% Pinot makes it almost a blanc de noir. A Very nice surprise and indeed a very nice champagne.
The House Lanson is one of the oldest Champagne houses in France, founded in 1760 by one of the Knights of Malta – Jean-Baptiste Lanson. Owned by this fact explains the presence of a Maltese cross as the emblem and symbol of the house. Lanson Champagne houses have received international recognition for its outstanding quality and exceptionally fresh taste.
Features
Color depth: Bright
Body/Saturation: Average
Serving temperature: 8-10°С