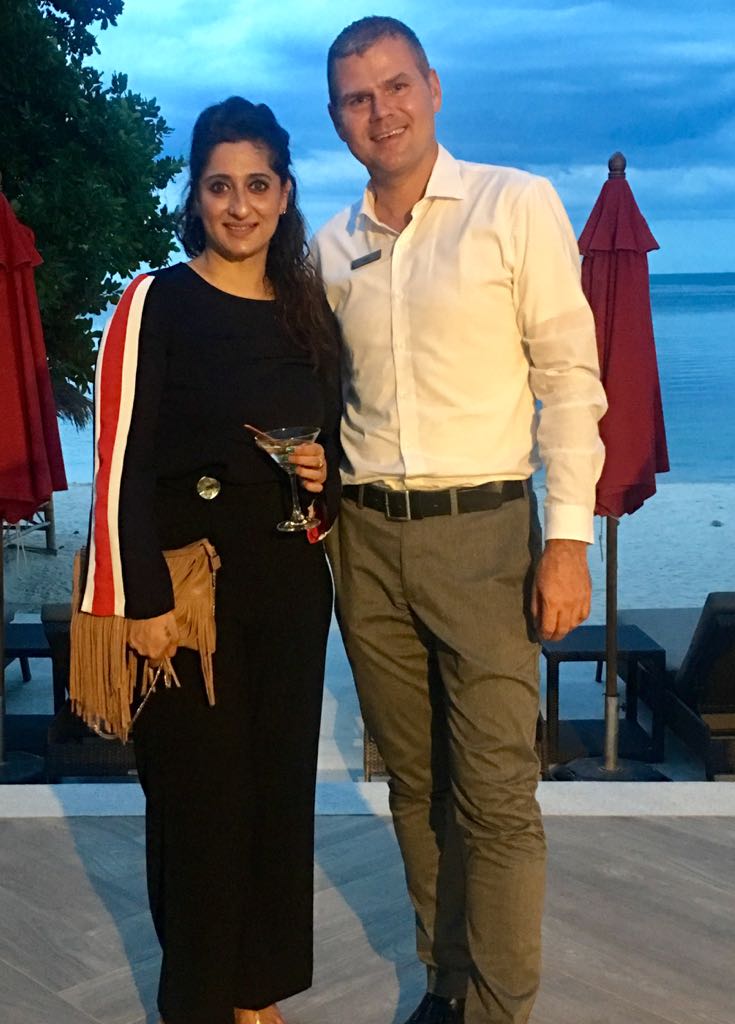 Escape: Amari Resort Koh Samui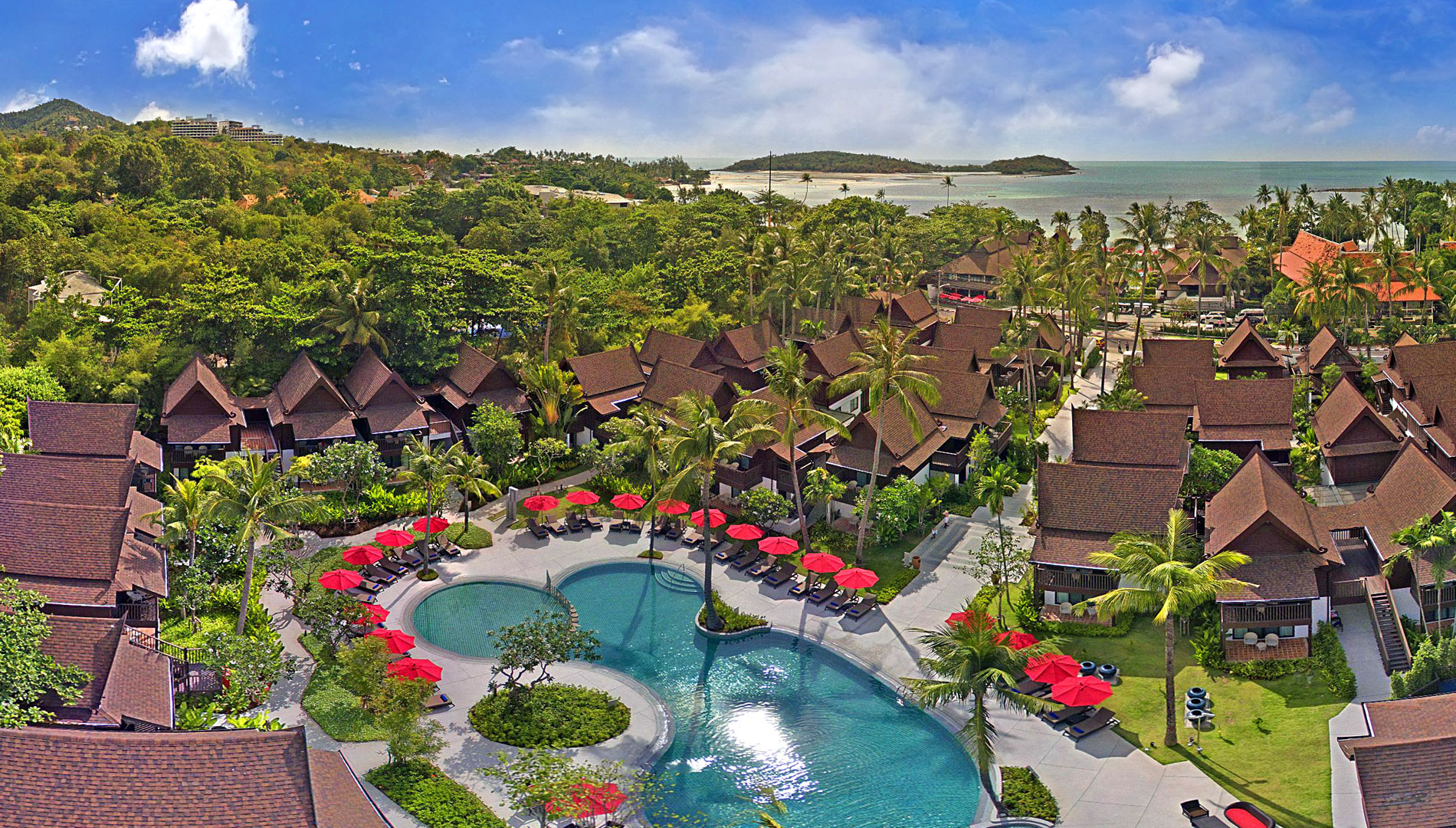 Amari Resort, the oasis of tropical Thai luxury, is inviting guests to indulge in a truly memorable vacation, along with a unique dining experience on the shores of its sandy beaches.
Commanding a pristine length of Koh samui's  beach, the beautiful Amari Resort boasts of restaurants and bars and is in the heart of the region's natural and cultural attractions. As the sun sets, guests can enjoy the ultimate romantic setting with a specially devised menu prepared by a personal chef and served at a table for two in a dreamy set up and location, anywhere of the guests' choosing. To make those special occasions such as birthdays to wedding proposals and anniversaries even more memorable, guests get a dream setting and their own menu, then share a candlelit meal in privacy on a secluded stretch of sand.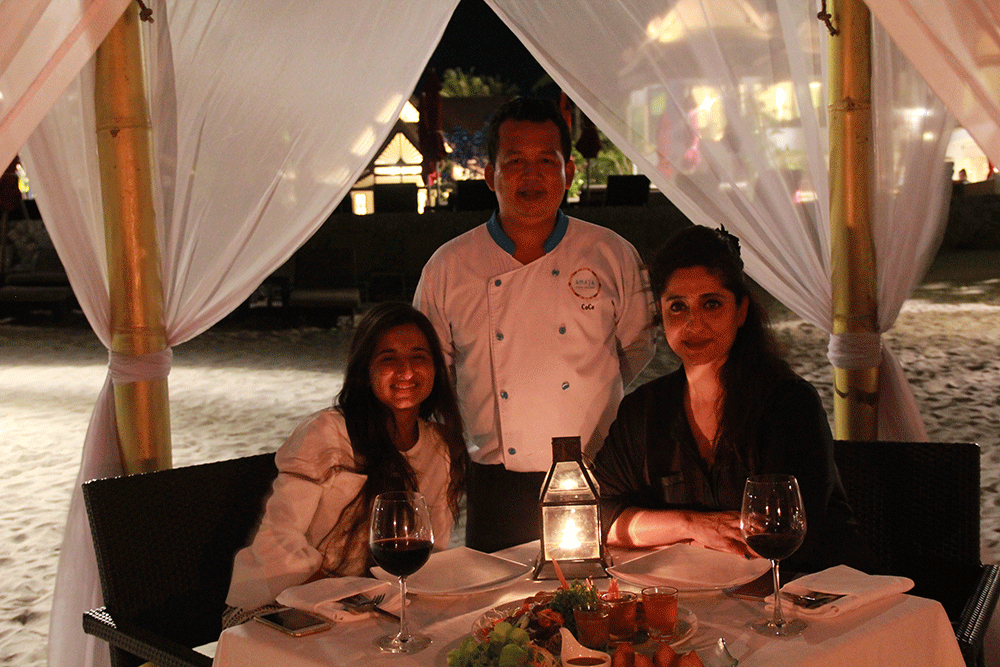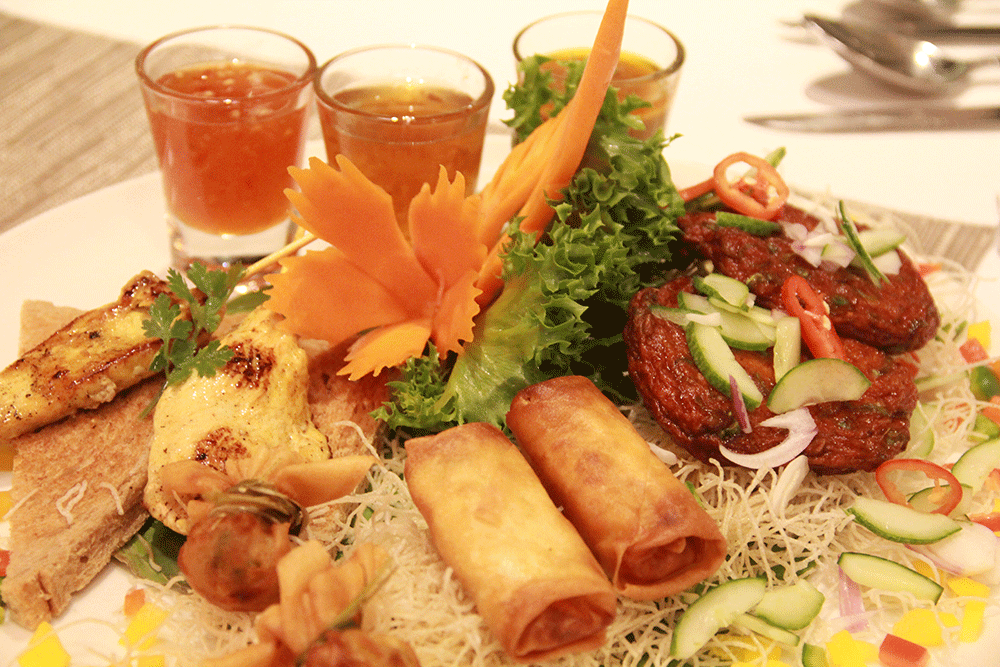 Excellent Cuisine And Philanthrophy
Cooled by a sea breeze, guests can feast on a broad range of cuisine options, ranging from a taste of authentic Thai cuisine, Asian flavours to looking further afield for a selection of international choices, barbecue or vegetarian fare.
The hotel is also renowned for its CSR market , they organize once every 2 months at Amari Koh Samui to raise money for the Check Dam Project for Samui's Natural Water Resource. At the market, each department sells local food and products, and all the profit is put together to give back to  the Koh Samui community by building  a dam that will reduce flooding situation on the island.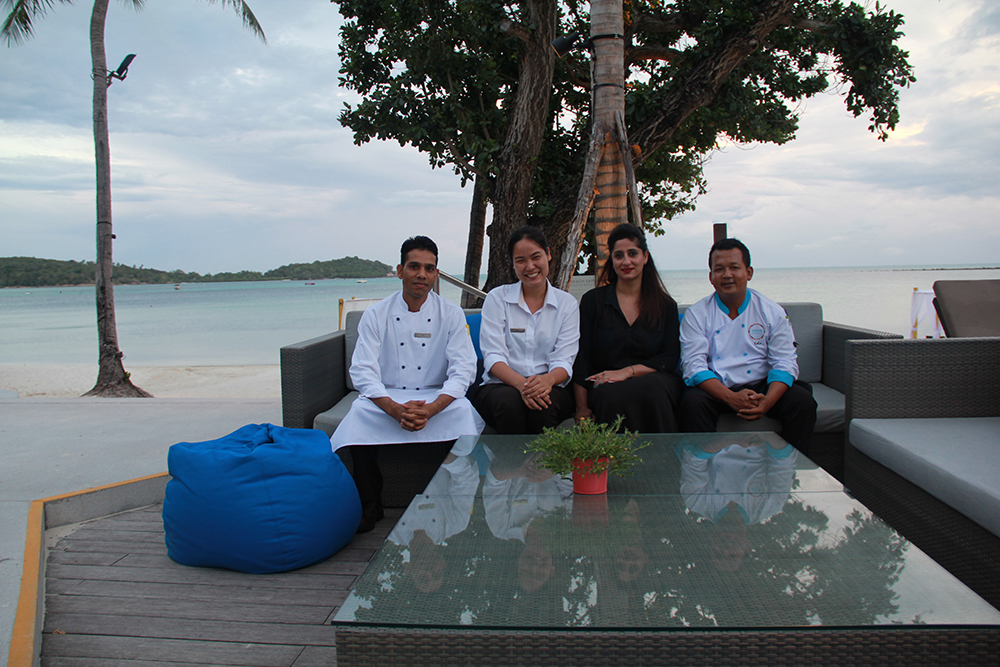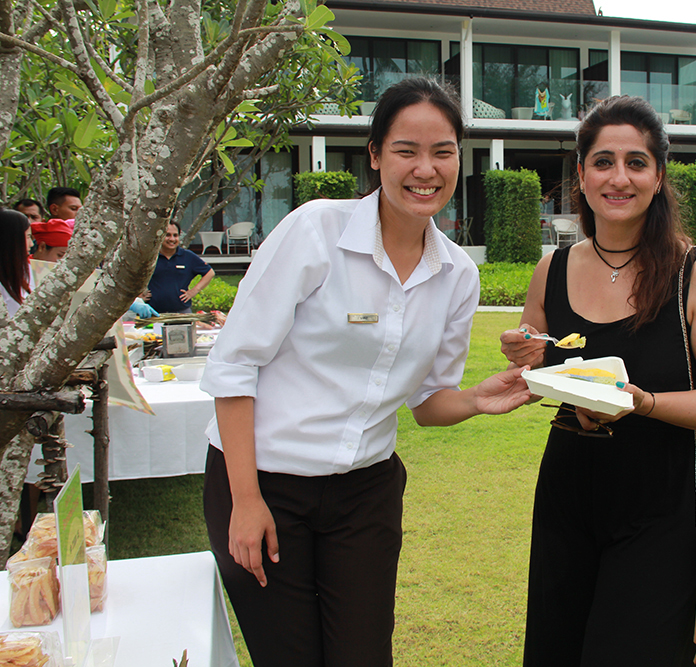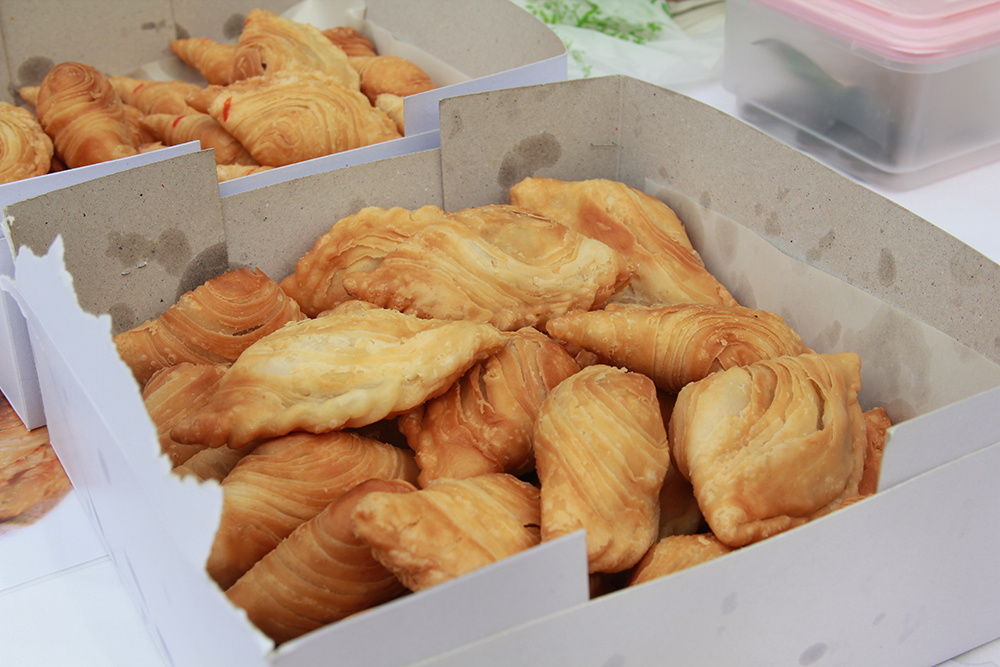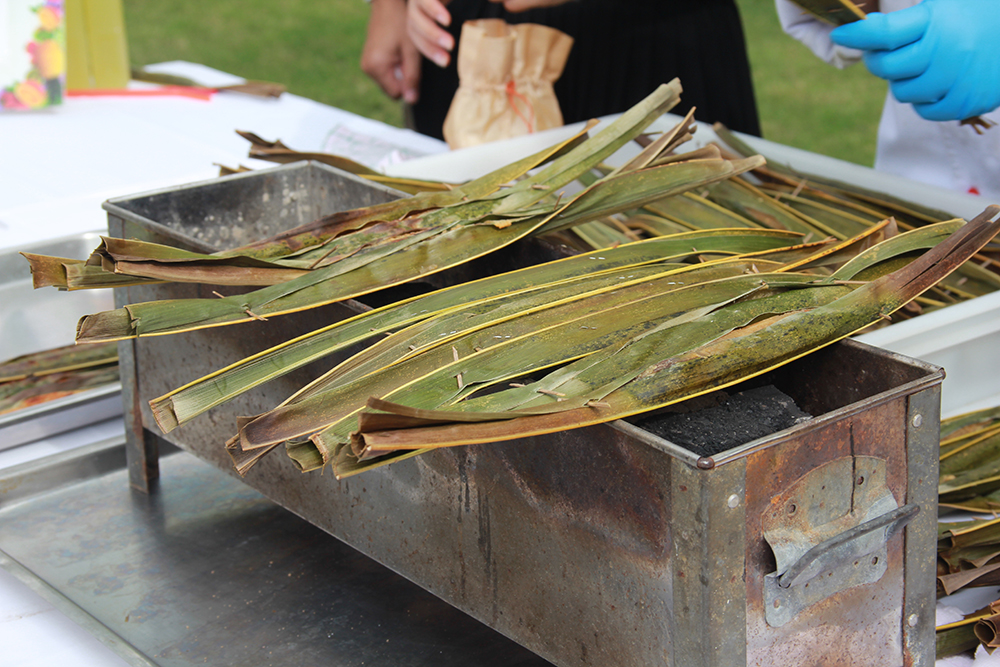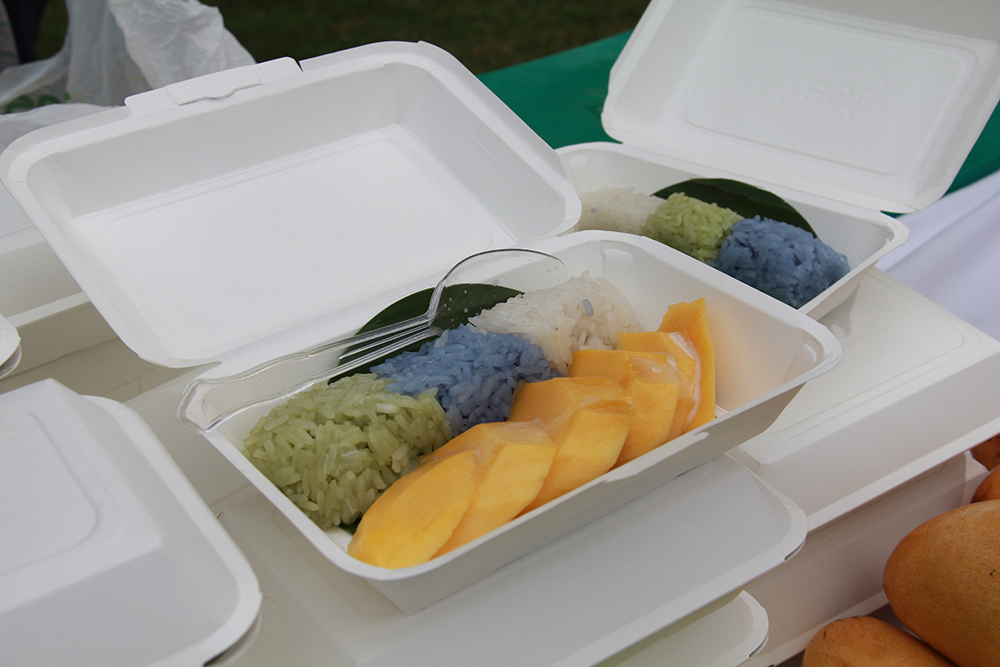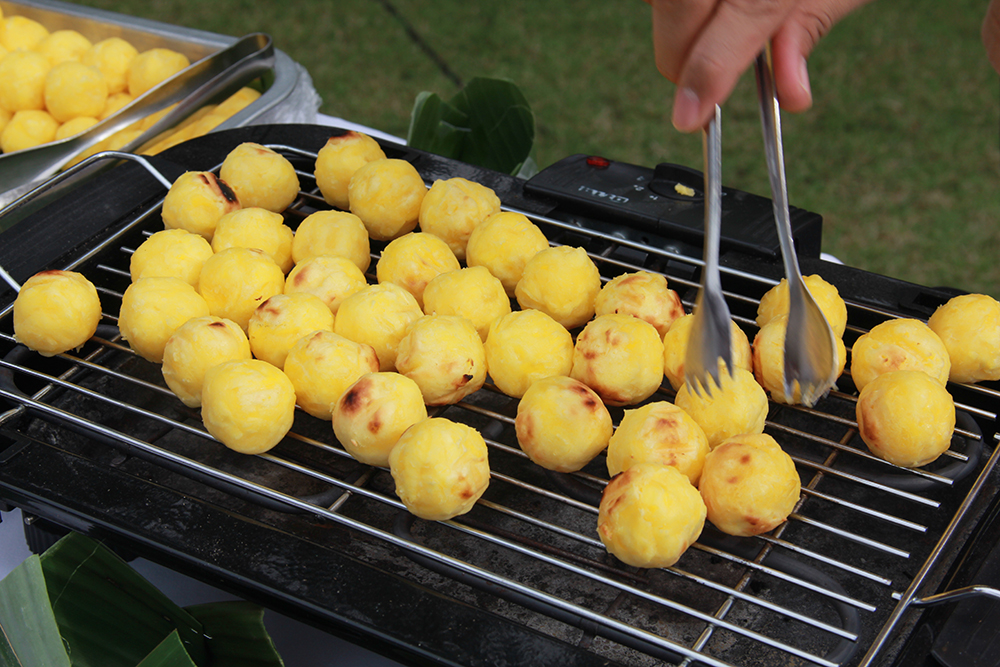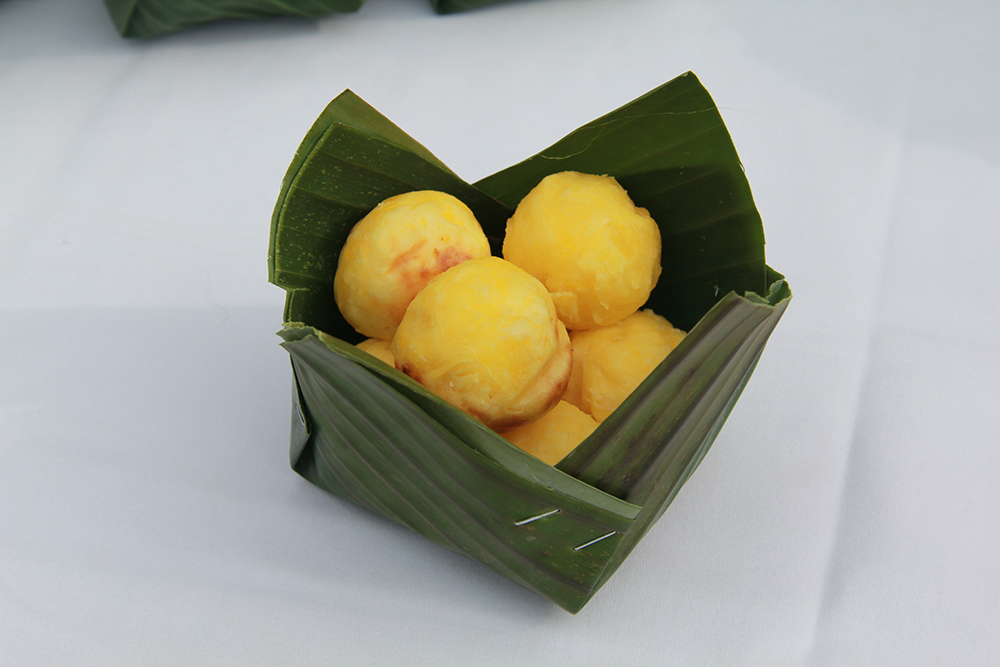 Amari is a luxury hospitality brand for modern travelers, connecting them to genuine places, people and stories through personal experiences, and providing heartfelt hospitality in the world's most exciting destinations. The collection of distinct, thoughtfully designed luxury hotels and resorts provides a window through which to journey into invigorating new territory, curating personal travel experiences. From cosmopolitan cities to desert sands to lush islands, Amari connects travelers to the indigenous, grounds them in authentic luxury, and hosts them with passionate expertise. The portfolio currently boasts over 33 stunning properties across Asia.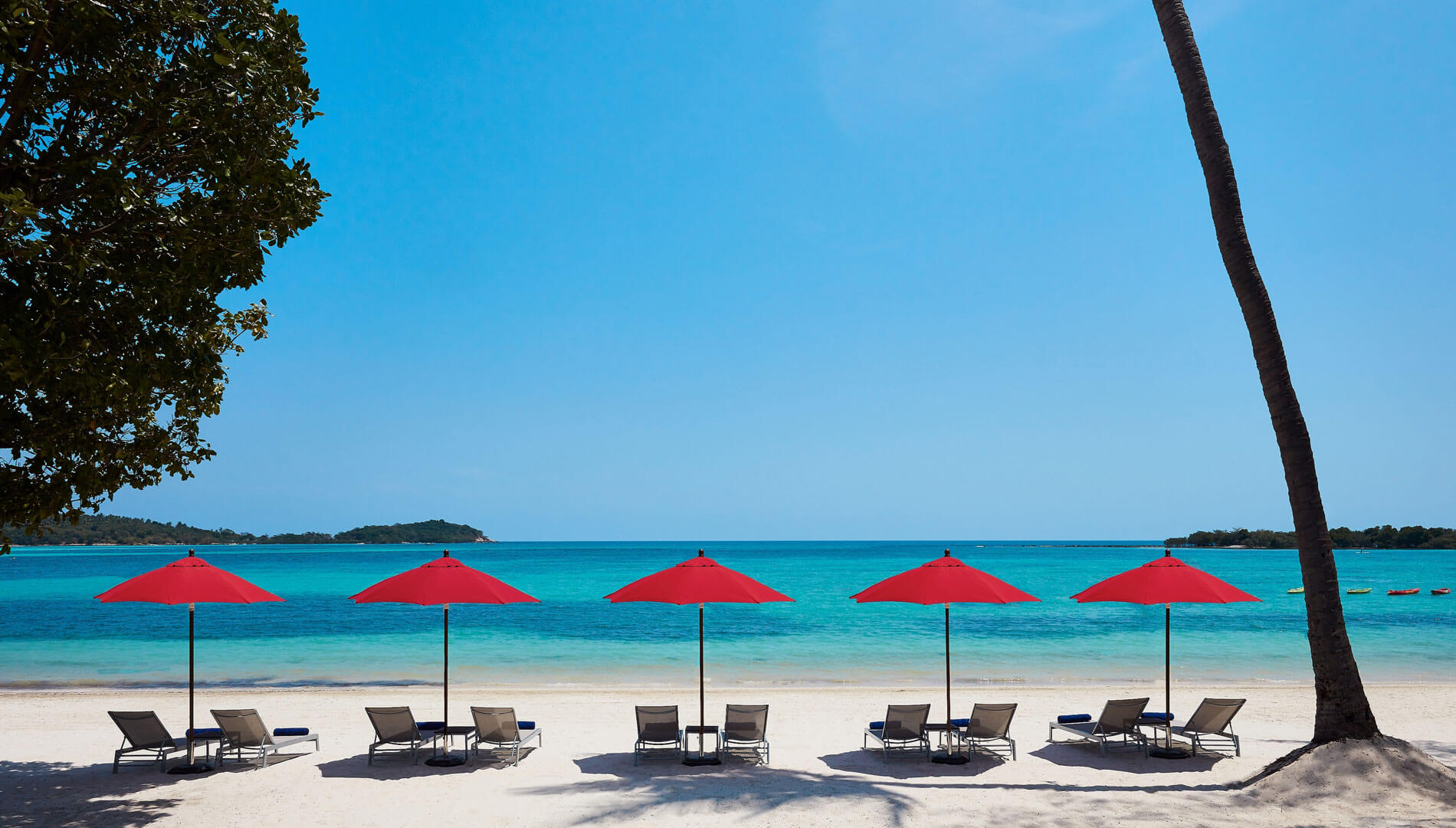 The Deluxe Ocean View Suite features were developed in countless hours of collaboration thought. The design was born out of imagination, technology, sense of place, pride, and—first and foremost—guest experience. What resulted was a human-centered design evident across every room and suite. "Each element of the room was thoughtfully chosen to create the best possible guest experience," says General Manager Ingo Domaschke, who personally looks into every aspect.  The Ocean View Suite at this beach getaway has been designed for an experience of tranquility and happiness. Stand on your private balcony with a stunning view of the waves lapping on the sandy beach, share photos of your adventure around the island and on the beach, then lay down on our super soft beds and fall into deep sleep. Doing nothing at all can be the best way to spend a holiday, doing nothing at all in the Grand Deluxe will surely be better.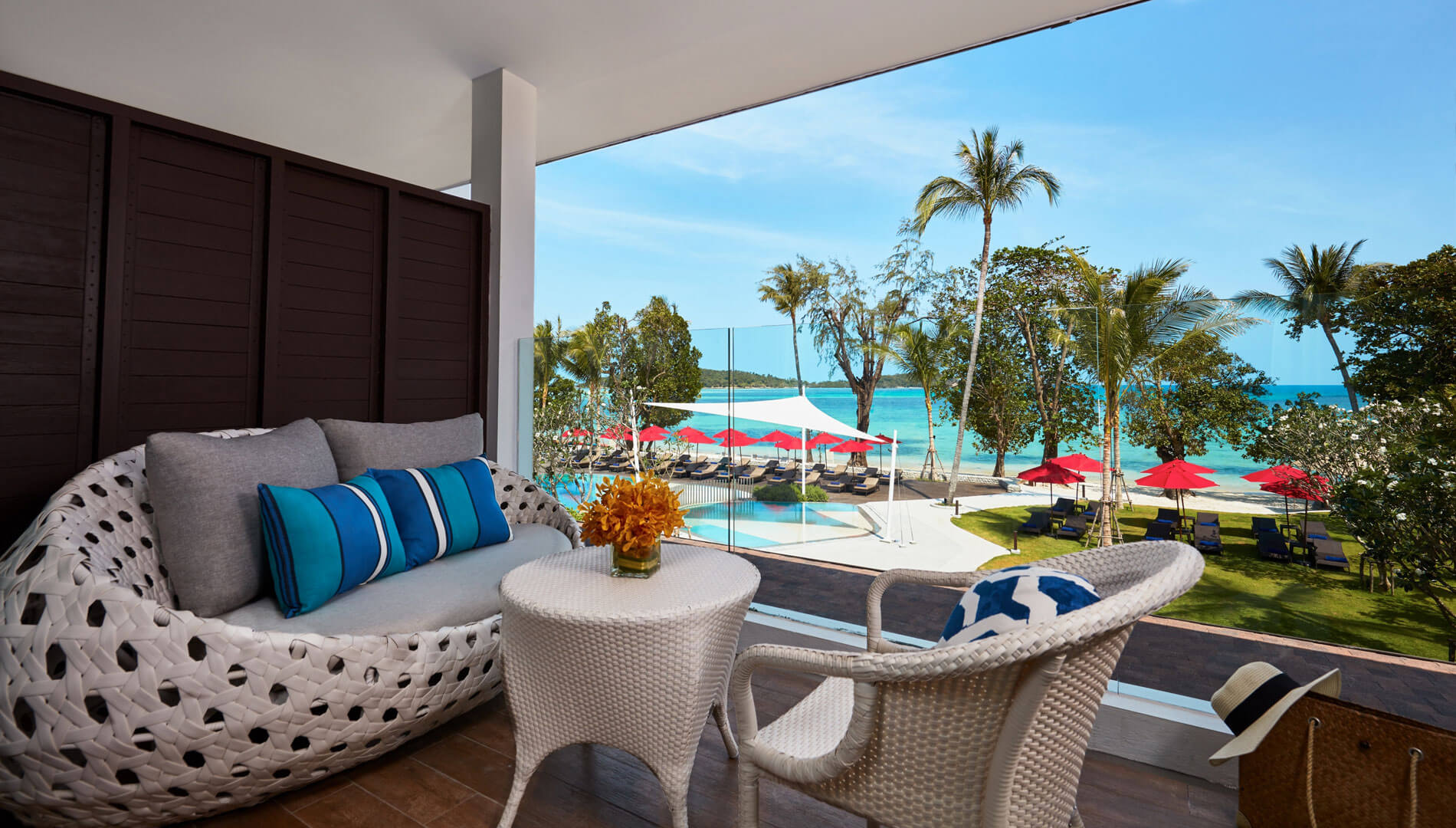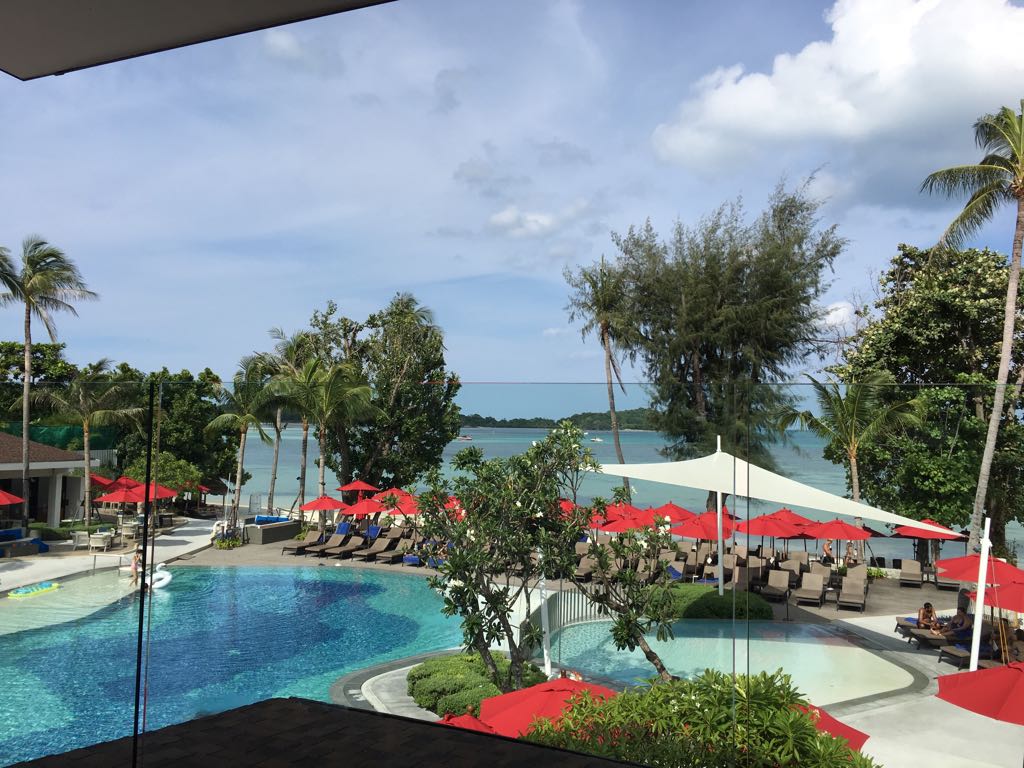 Sleek Furnishings and Clean Modern Design
One of the largest rooms in Samui became even larger, as bulky furniture is replaced with sleek design elements. Large well appointed bathrooms, smartly transforming the space into a dressing room. A reorganized closet layout are elements that seem were designed by a woman for a woman. A large ultra-high definition 4D LED television was mounted on a media wall, and a table interacts with a shelving unit—perfect for work or dining. A full-size sectional sofa pulls out into a queen-size bed, accommodating a family of up to two adults and two children. Private lanais extend outdoor living space with comfortable furnishings. And at the center of every room is the exclusive bed, which offers all the benefits of a fully customizable sleep experience, not to mention wall-mounted bedside lamps to free up space and personal reading lights integrated into the headboard.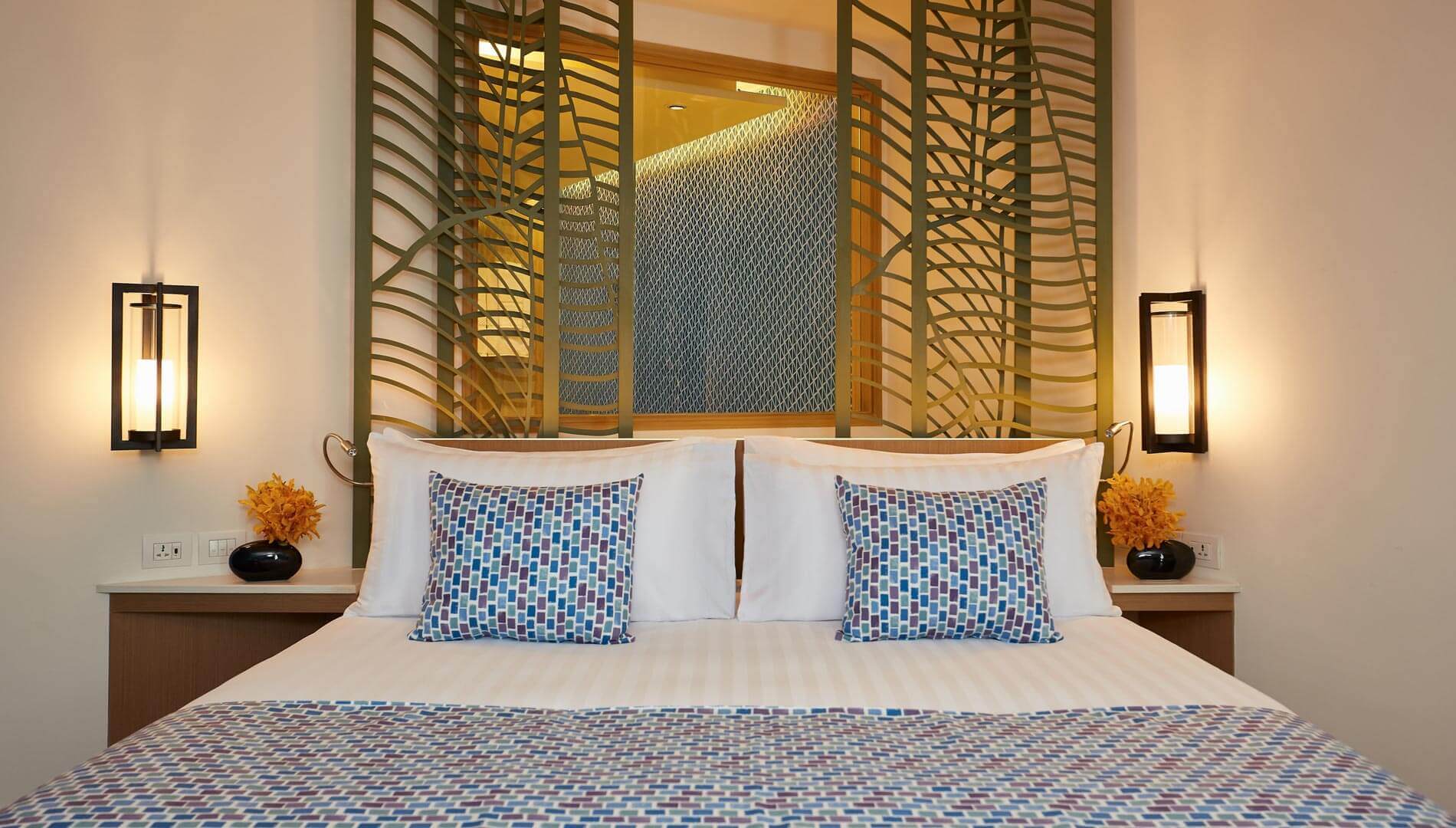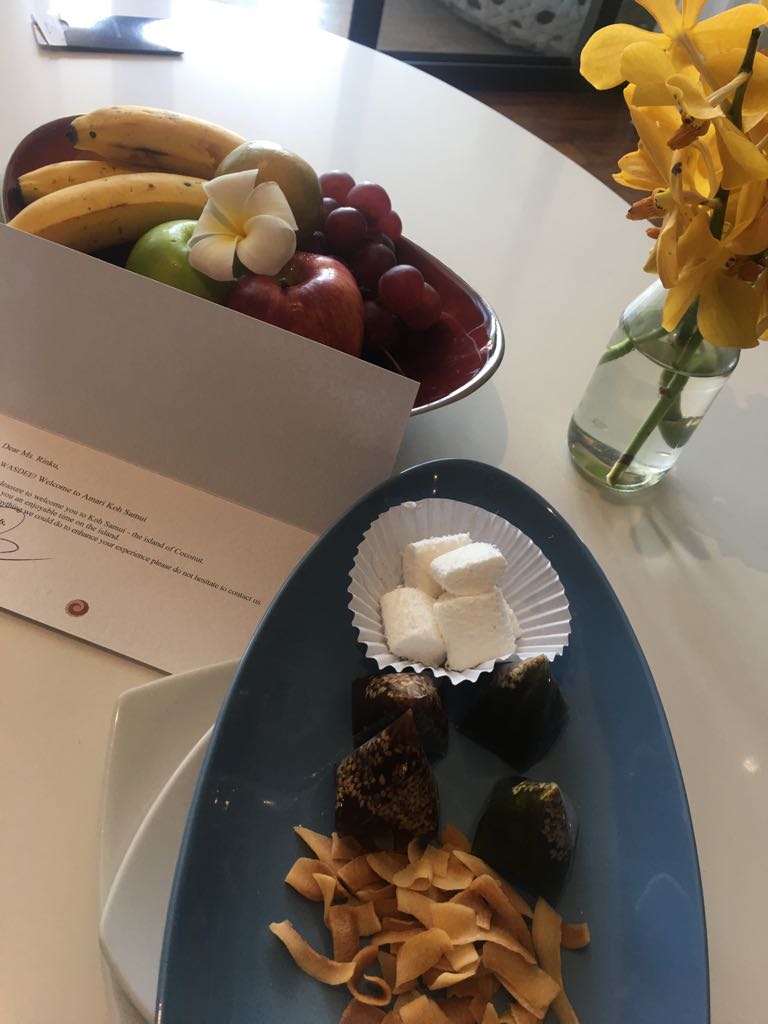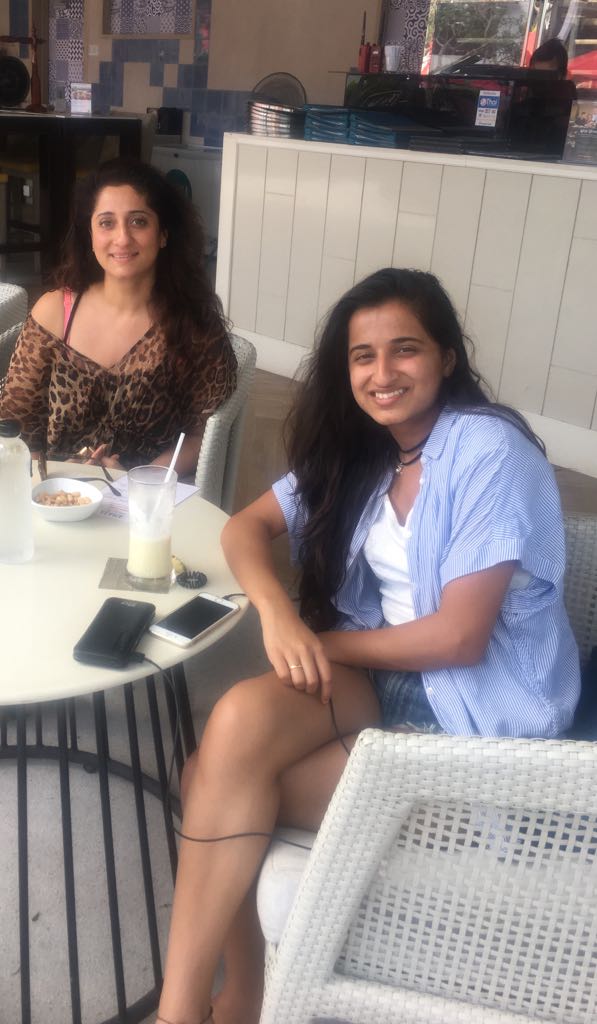 The property's rejuvenation extends even beyond guest rooms and suites. The poolside cabanas and chaise lounges are stylishly modern and comfortable, and the resort's oceanfront sanctuaries have been designed incorporating the lush landscape so as to offer more posh views and comfort than ever for couples or families. Whether the enhancements at the Amaya Cafe, refreshed culinary menus offering cuisine and wellness options at each restaurant, or the thoughtful poolside landscaping, the attention to detail at the resort is unmistakable throughout every aspect of the guests' stay.
The luxurious Breeze Spa, offers a range of private treatment rooms with all the therapists specially selected and trained in the art of 'Mood' massage. Guests can choose the kind of  'Mood' they would like to be in, like Serene – wherein the masseuse uses a special long stroke palm pressure technique, that stretches the muscles, working out the knots and kinks, leaving you in a state of relaxed calm. Or Rejuvenated – The science behind this massage use Lymphatic drainage massage techniques, along with carefully selected essential oils to speed up the removal of unwanted toxins, built up from stress etc. Leaving you looking and feeling absolutely radiant, enlivened, ready to take on the world.
The 'Mood Spa' list is fabulously thought of and incorporated.
Innovation and originality are The Amari's watchwords and this is reflected in cleverly conceptualised dining concepts that have been carefully designed to suit the location. A Beach Restaurant / Bar sits right next to the large swimming pool, there's also Amaya Cafe and the resort's signature Prego, where contemporary Asian/ Global and European cuisines are prepared in display show kitchens allowing guests to observe and indulge.
 Due to popular demand, Amari now serves Indian Cuisine. They have on board an indian chef, Chef Raj Kirthwal, who cooks up a great Indian meal on special requests.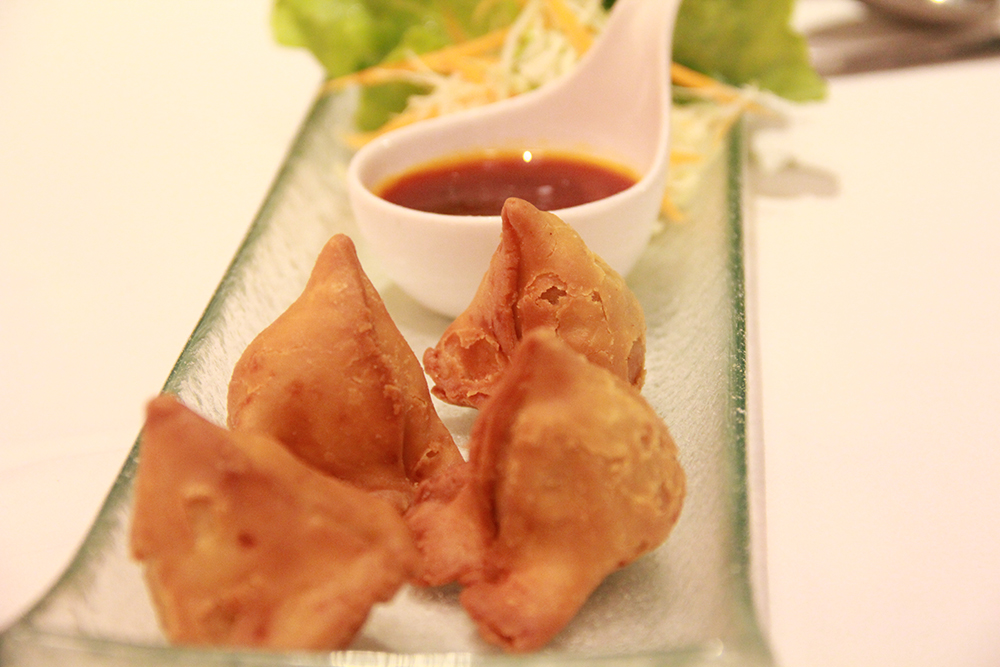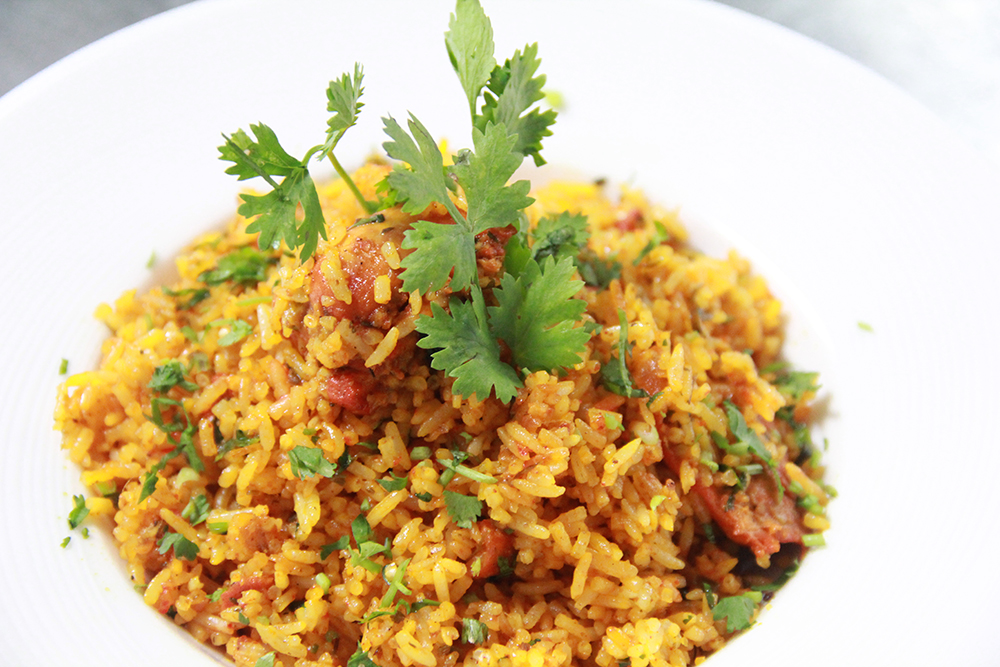 Amari also offers a complimentary shuttle service to and from city center, though its walking distance and to its brand new Ozo Hotel.
The Amari is located on the popular Chaweng Beach, overlooking the glittering waters of the Gulf Of Thailand, just 15 minutes from Samui  Airport, and a 10 minute walk from the city centre.
Informal and Sophisticated
"We are very proud to enter the luxury segment in Thailand and we firmly believe Amari will set new standards in high-end hospitality in every destination we operate," said ONYX Hospitality Group appointed General Manager, Ingo Domaschke. "The brand is informal but sophisticated, ensuring we are not trapped by unwieldy brand rules and regulations and can focus on providing an exceptional and personalized guest experience.''
With a career spanning over 20 years in the hospitality industry, Mr. Domaschke has worked in Europe, USA and Asia before joining ONYX Hospitality Group in 2008.
Domaschke is single handedly responsible for introducing the CSR market as mentioned above , to give back to the society and for introducing bespoke Samui products like Handmade Chocolate, Ice Cream, Cheese and also Rum!! made by Ex pats settled in Samui using ingredients native to the Island.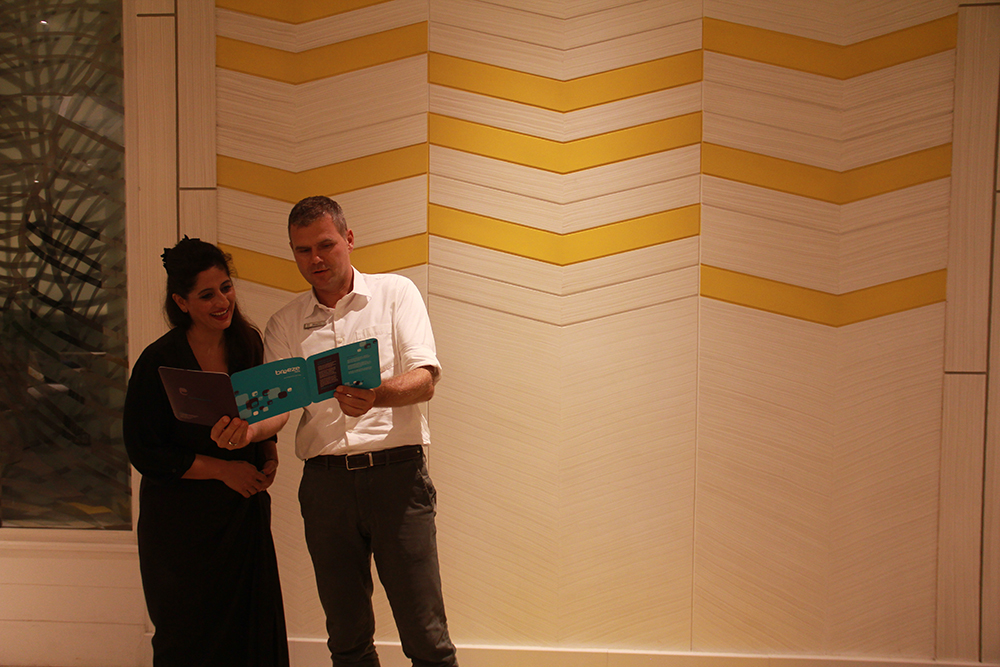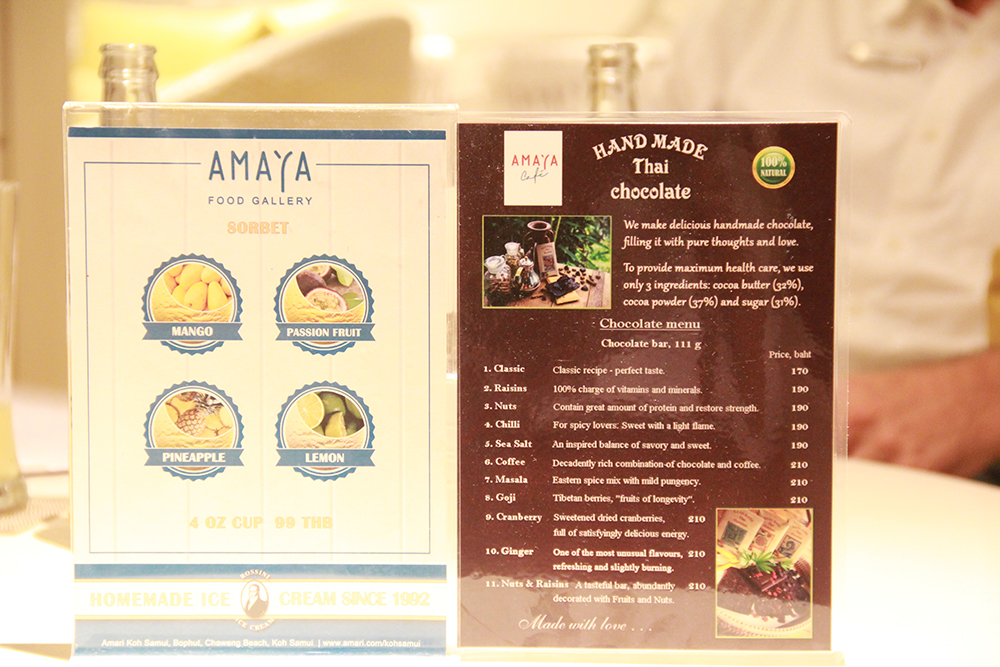 Chef Marco Boscaini And Prego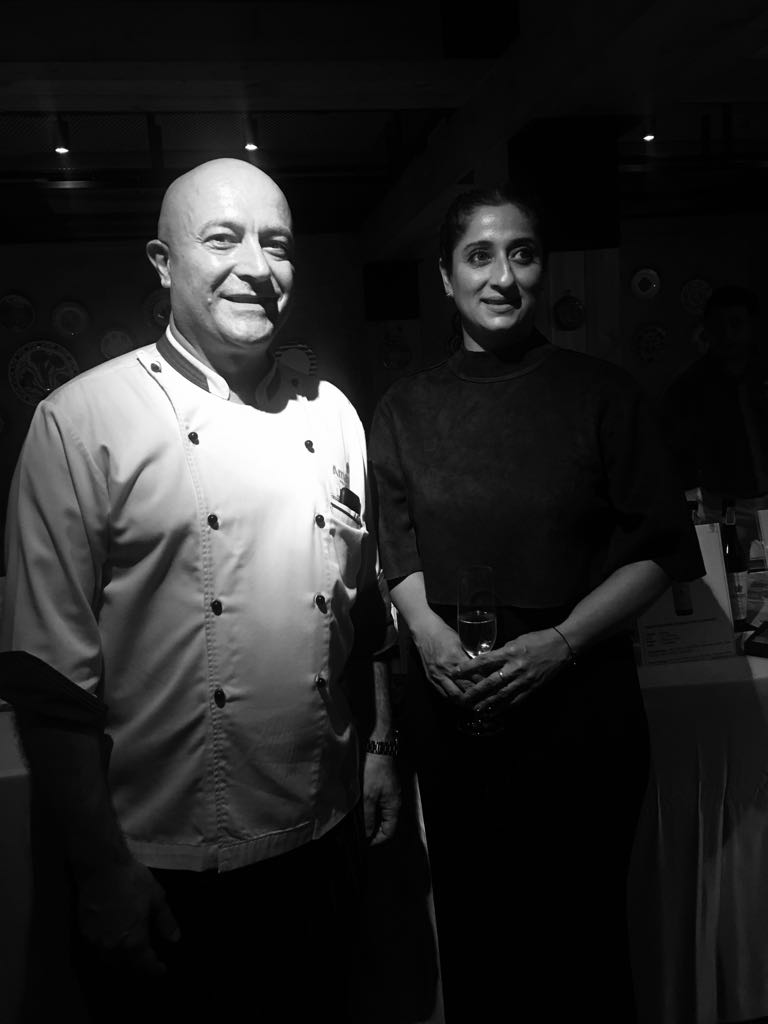 Undoubtedly the finest Italian cuisine Koh Samui has to offer. Located in the best part of Samui – Chaweng Beach Road (opposite Amari Koh Samui), Prego is a stylish restaurant headed up by charismatic Italian Chef Marco Boscaini.
Prego prides itself on its authentic Italian specialities, including wood-fired pizzas, a variety of homemade pastas and zesty seafood creations, as well as an excellent wine list consisting of  Superior Global Brands.
Chef Marco Boscaini's culinary experience reads like a love letter to Italian cuisine. Having completed his culinary training at the Instituto Giovanni Pastore in Varallo Sesia of Northern Italy back in 1983, he spent over 20 years perfecting his trade, moving all the way up to being Head Chef and Owner of his very own establishment – Il Campetto.
In 2003, back when Koh Samui was still underdeveloped and relatively out of touch in terms of what was on offer on the booming mainland. Chef Marco introduced visitors and locals to Prego, offering patrons an upscale dining experience, offering a quality menu composed of Italian creations from his recipe book, using the very finest imported ingredients brought from in and around his homeland.
Prego today stands as one of the island's staples for its consistency and superior service, earning it a rave reputation and many regular visitors!!
This is thanks in no short order to Chef Marco's dedication to ensuring his diners' experience – from start to finish – is nothing short of fantastic!!
Some of the fabulous not to be missed dishes are ~
Burrata Fresca
Fresh burrata cheese on marinated tomato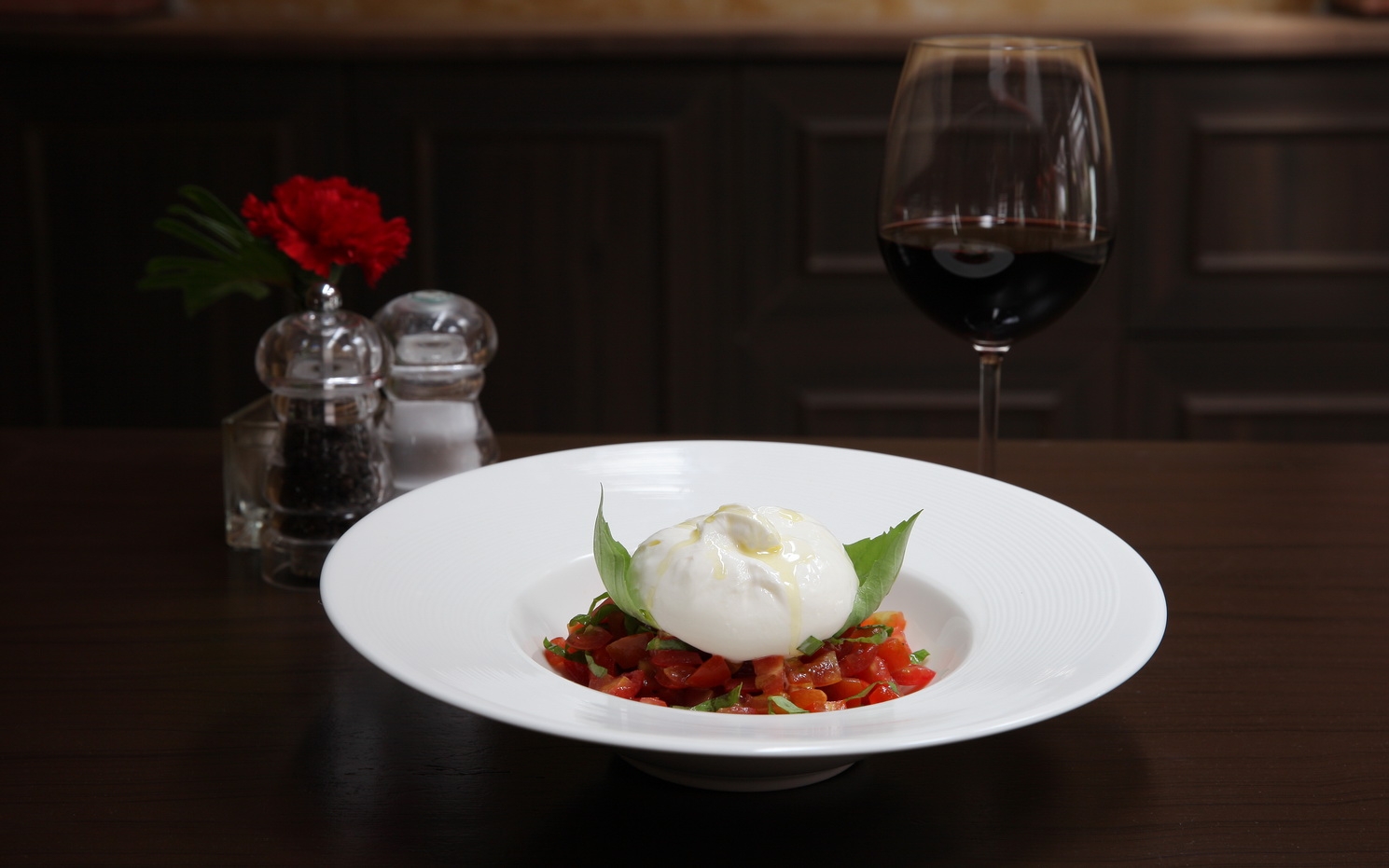 Insalata di rucola con salsiccia
Grilled Italian sausage, fresh rocket, dried tomato, pine nut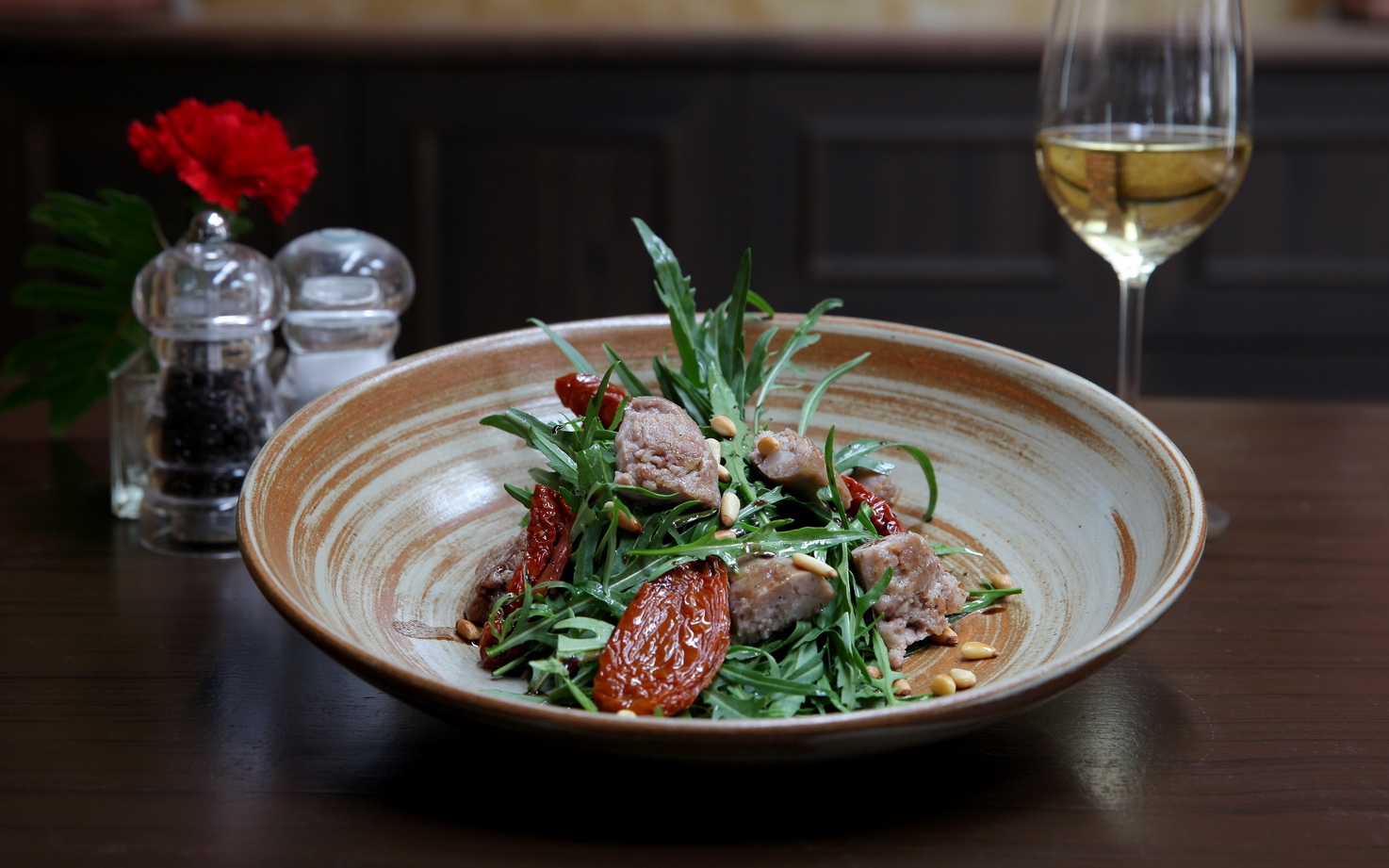 Prego Fettuccine O Lasagna Alla Bolognese
Prego's famous Fettuccine Or Lasagna Bolognese 
Risotto Taleggio e Tartufo
Risotto, black truffle, Taleggio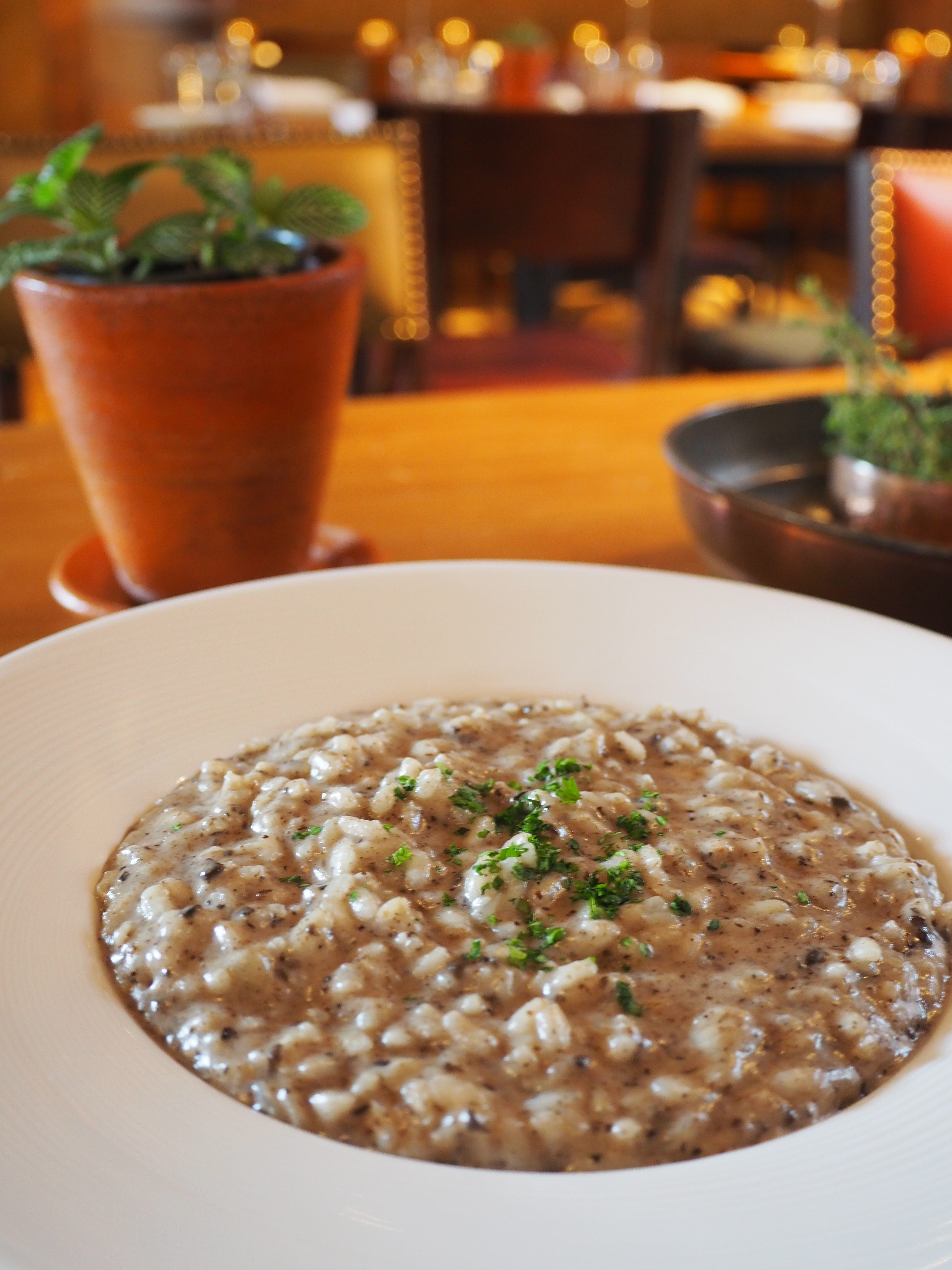 Grigliata di pesce
Grilled seafood platter, lemon thyme, rosemary garlic potatoes
Aragostelle
Grilled slipper lobster, garlic chili linguine, parmesan basket
Agliata Di Angus
Tagliata of Angus beef sirloin, grilled polenta, roasted sweet peppers
Carbonara
White sauce, mozzarella, taleggio, egg, pancetta, parmesan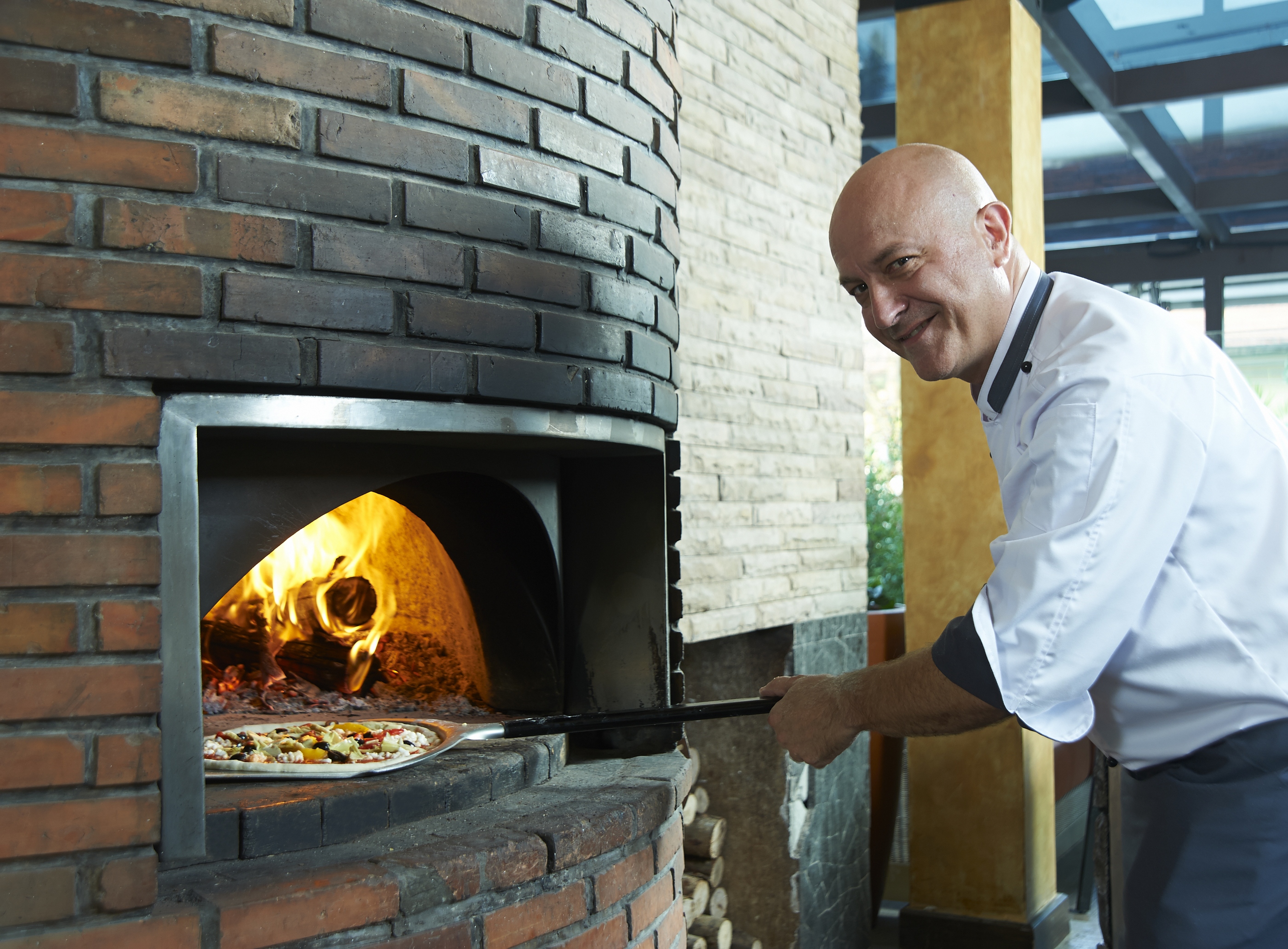 Crema di patate e tartufo nero
Black truffle mash
Il Tiramisu
Chef's tiramisu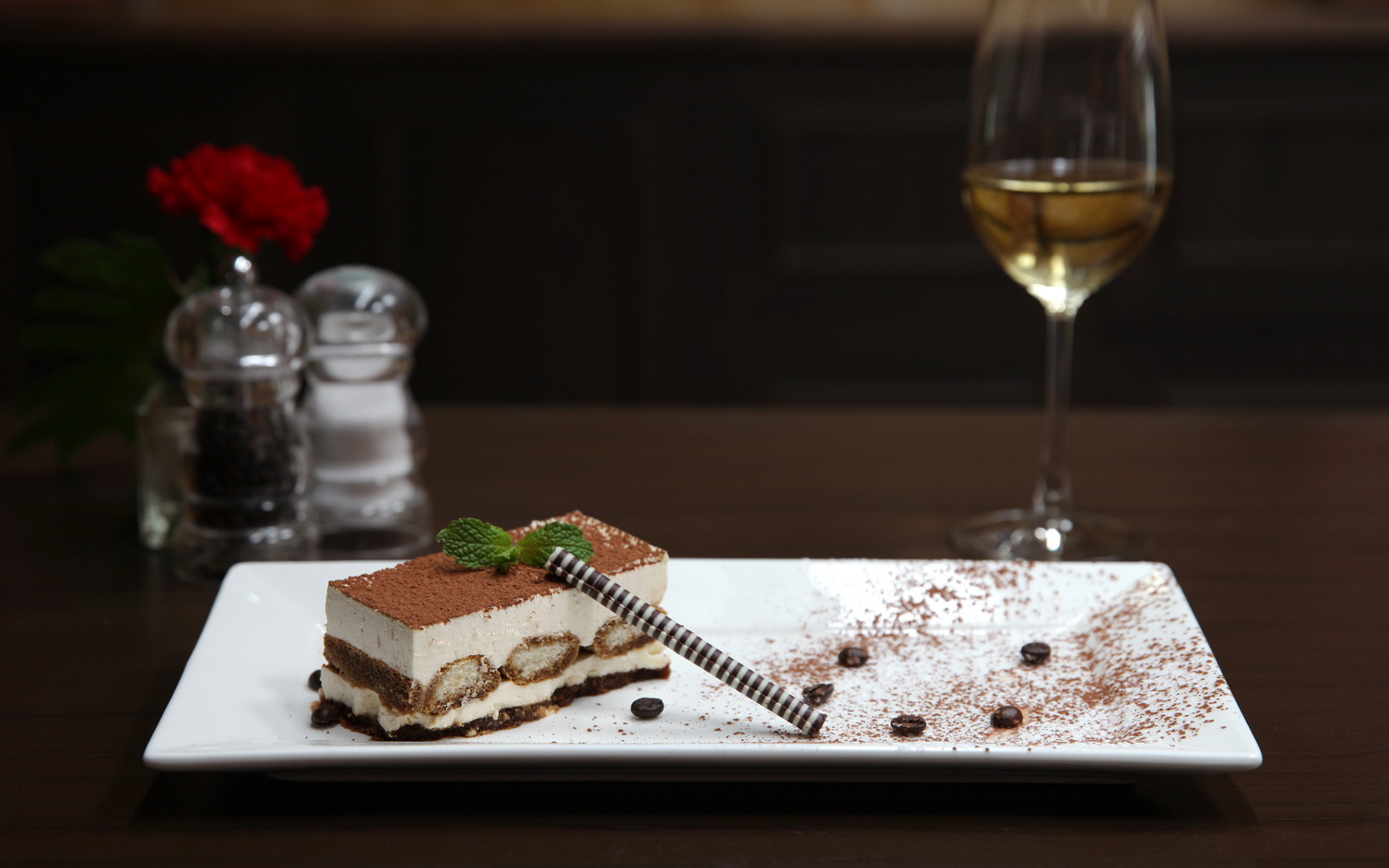 Affogato
Espresso, amaretto, fior di latte ice cream
Panna Cotta
Panna Cotta orange flavoured
Gelati
Homemade ice creams