Jamavar London The Restaurant Awarded A One Michelin Star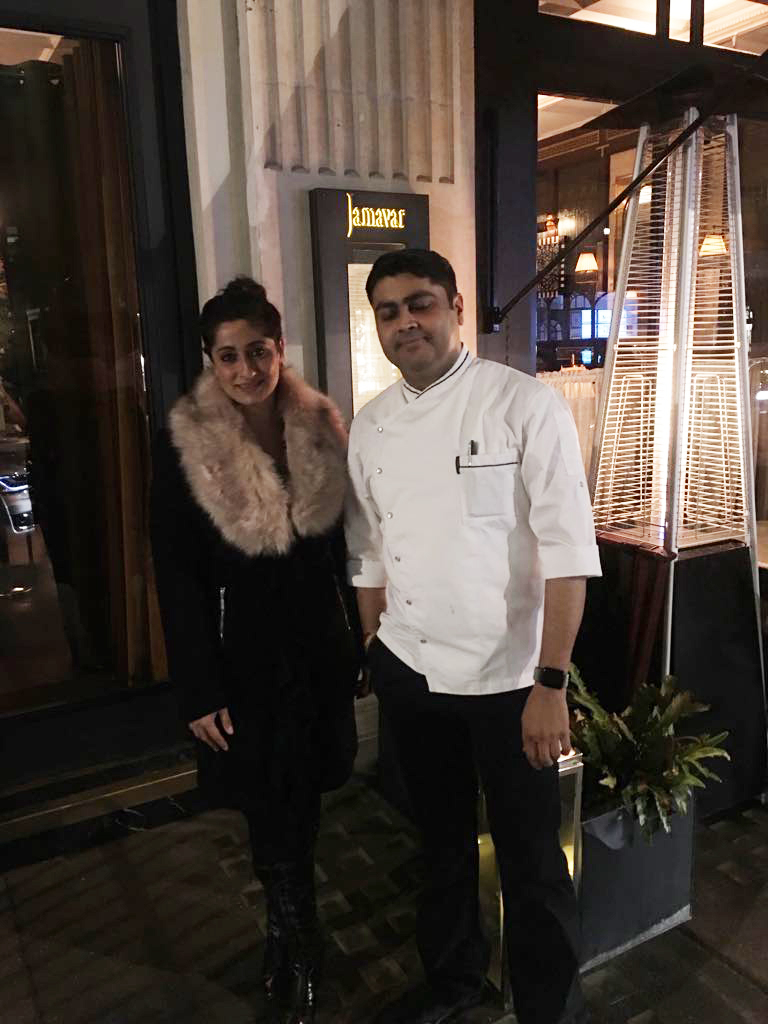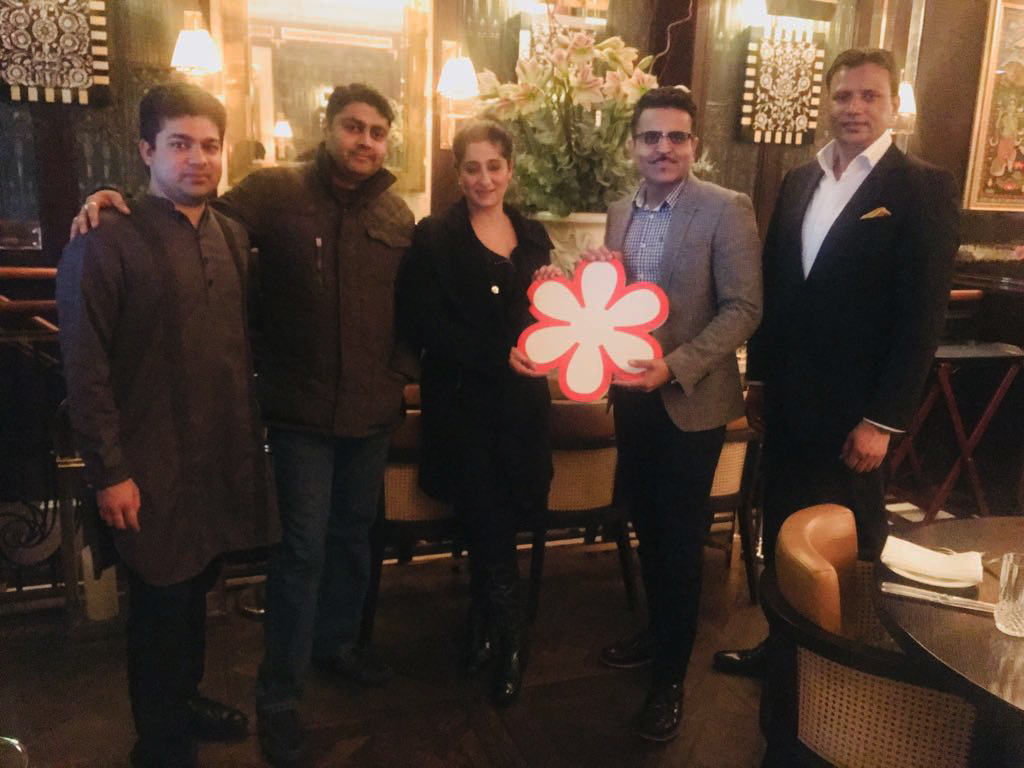 Following the announcement of the 2017 Michelin Guide, the restaurant Jamavar, London at Mayfair Berkeley Square has been crowned with a one Michelin star, making the acclaimed Restaurant and Chef Rohit Ghai, very deservedly become part of the prestigious Michelin-starred Brigade, in a short span of just 10 Months.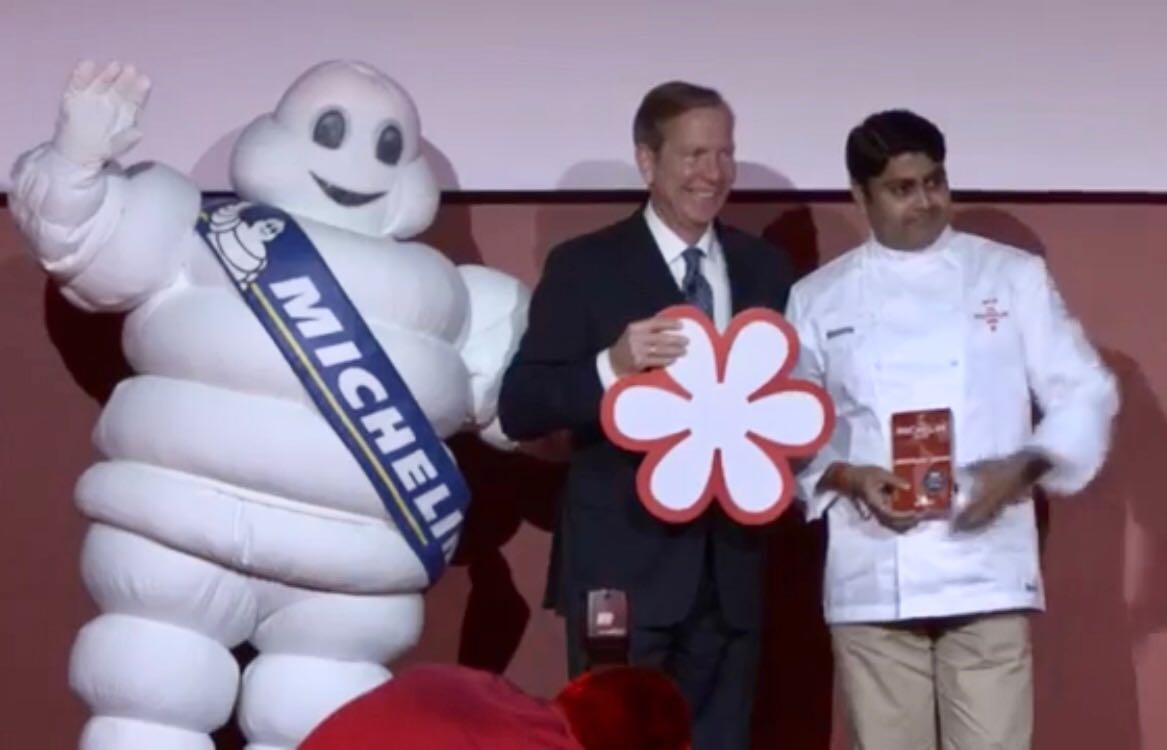 The Jamavar London and Chef Rohit Ghai have been awarded the Michelin star in the latest edition of the Michelin Guide and join the fraternity's haute cuisine coterie, which remains the highest accolade in the world of hospitality – the Michelin star.
Those who like the finer things in life often head upwards, and this is the case with Jamavar. Not only is Jamavar home to enviable culture and designer boutiques in the same vicinity, it also attracts famous faces and royalty, and it also boasts of the finest tables in London.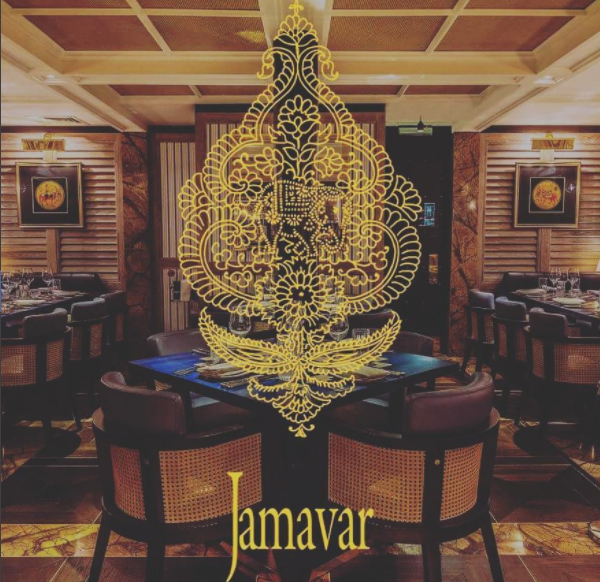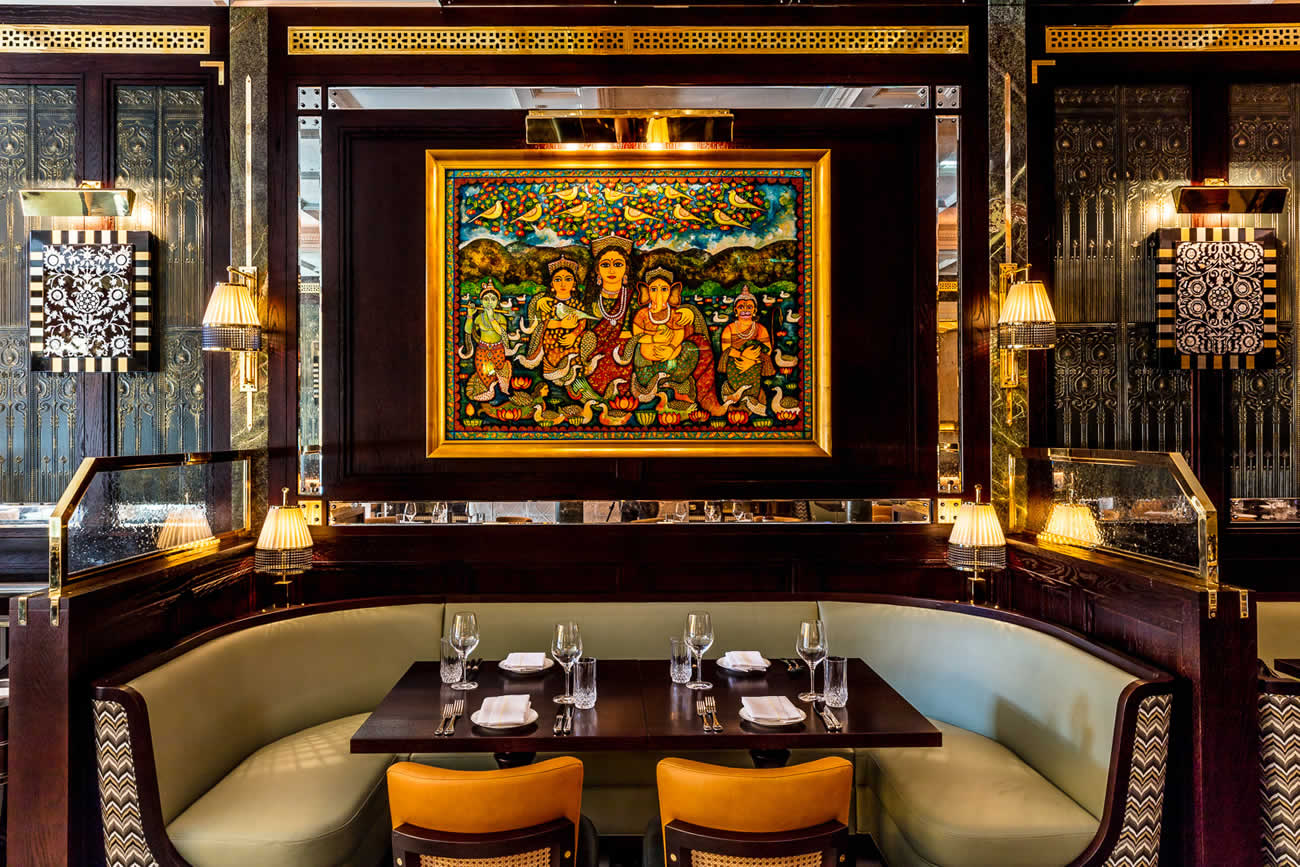 Enrich your culinary insights by joining the exceptional dining experience at The Jamavar with Chef Rohit Ghai in London.
Named as one of the chefs, leading London's new wave of gastronomy, Chef Rohit Ghai believes in some fundamental rules to designing dishes such as 'learn how to innovate, not just cook' and 'don't be afraid to experiment'. As one of the few chefs that always use first rate ingredients for his dishes, Chef Rohit Ghai , gaining all his experience from India,  decided to head West – London to be more precise. In 2008, Ghai joint Michelin-starred Benares in the fashionable Mayfair, London. Benares widened his horizons, here learnt about the British palate and French techniques.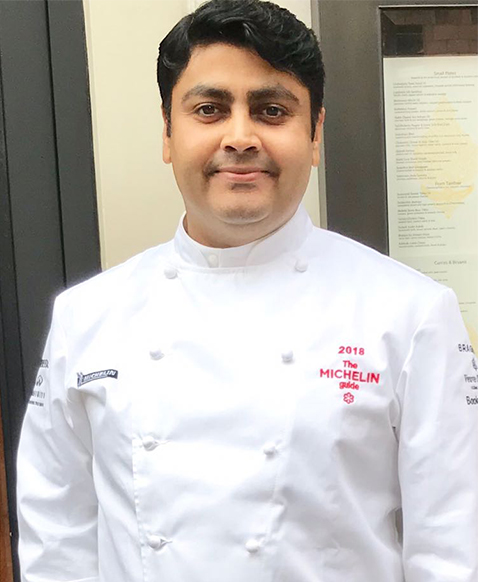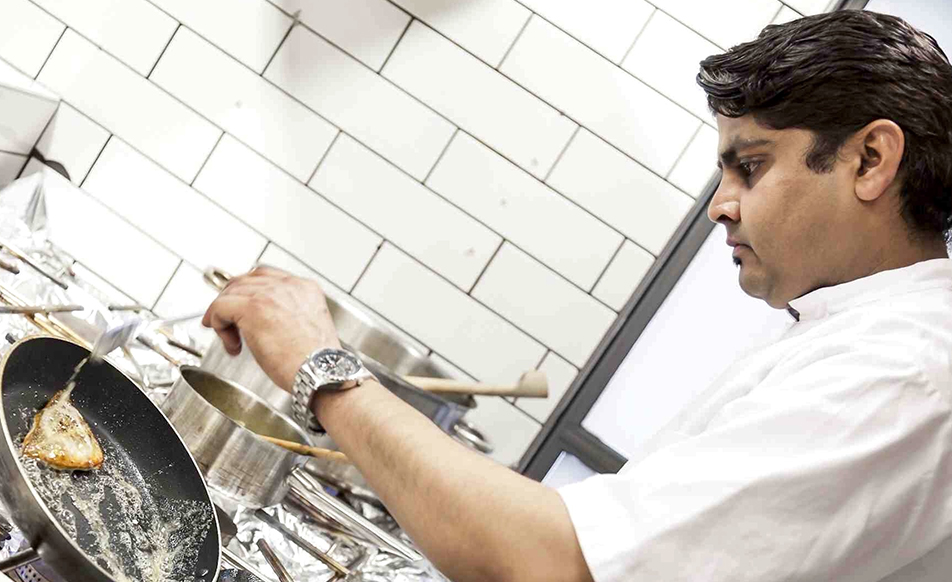 In 2013, He joint the JKS group as Executive Chef, and headed the Michelin-starred restaurants, Trishna, Gymkhana and Hoppers. All this while exploring new ways of thinking about Indian and Sri Lankan cuisine, yet staying true to their traditional flavors that found inspiration in his sincere and authentic cooking style.
Born into a Punjabi family and originally from Madhya Pradesh, India, Rohit Ghai has risen to be one of London's most revered chefs of the highest culinary pedigree, boasting of 19 years  of experience. Having lead several Michelin starred kitchens, including the multi award-winning Gymkhana, Trishna, Verandah in Copenhagen and Benares, he now heads the highly acclaimed Jamavar London, Leela Groups' first international venture for their renowned signature restaurant chain.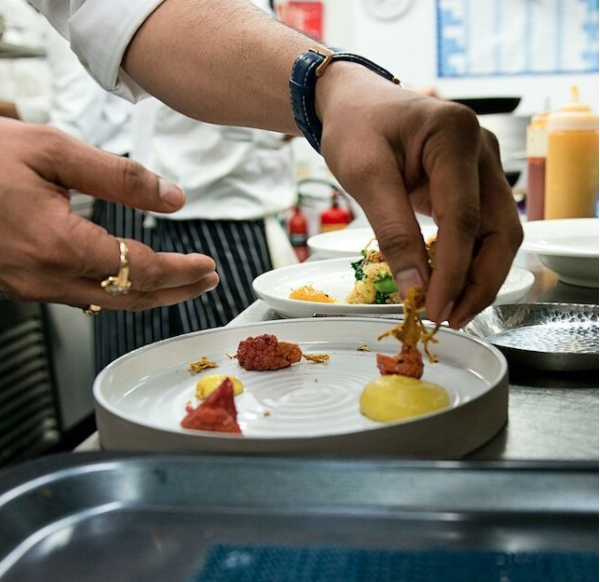 The Jamavar Mayfair, A Treasure in the Heart of London
Dinesh Nair and daughter Samyukta of The Leela group give credit where it's due – to Jamavar's executive chef, Rohit Ghai. The first Jamavar opened in the 1990s at The Leela Palace, Bengaluru, and was conceived by Dinesh Nair himself. His idea was to take two opposing flavor profiles, from the North and South of India, and marry them in a menu that offered a fine dining experience.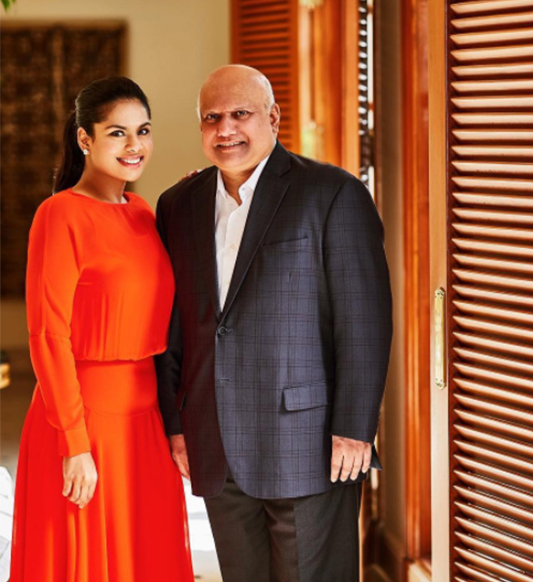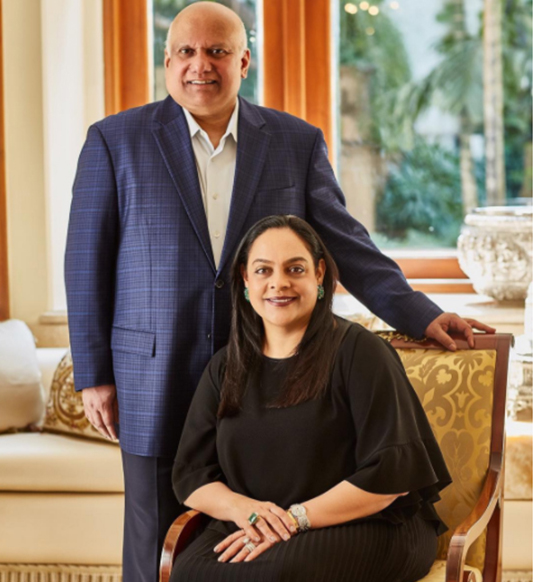 At Jamavar London, which is spread across two floors, the decor takes inspiration from the Viceroy's House in New Delhi — Chaturanga dining tables sit against a backdrop of vibrant Jamavar shawls, and dark timber panelling.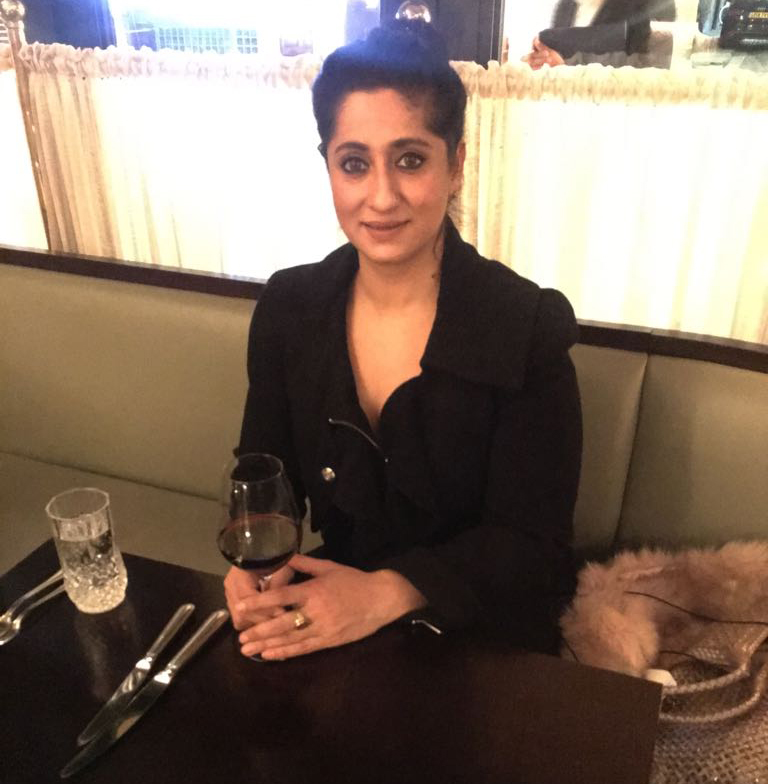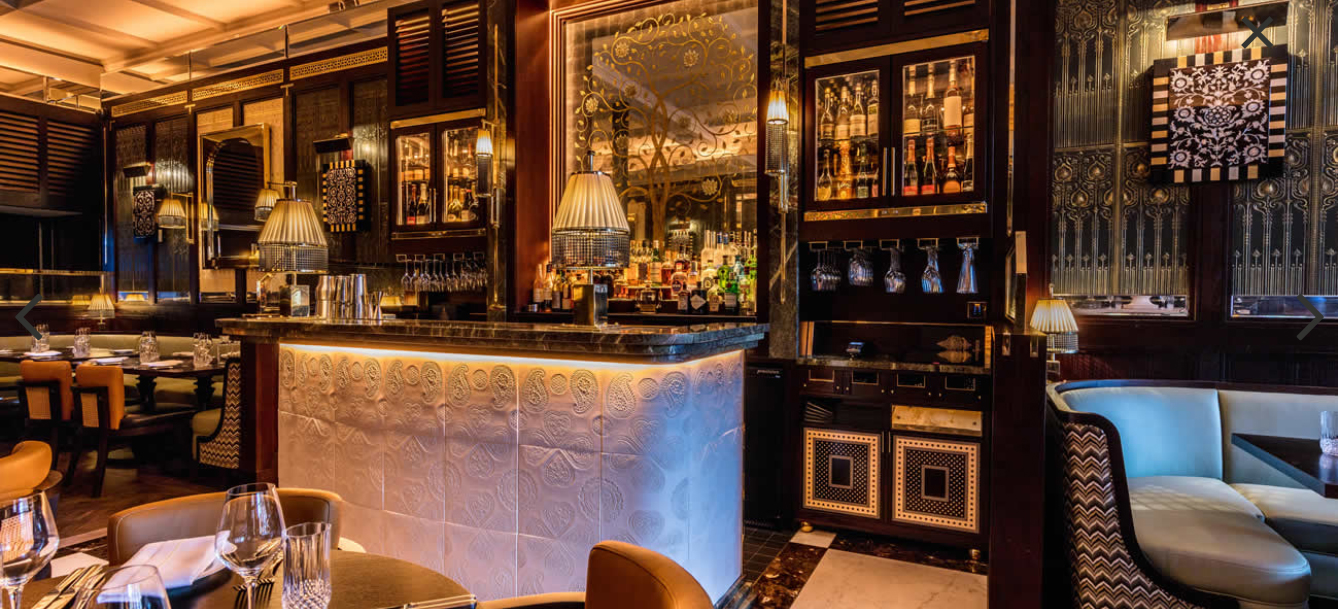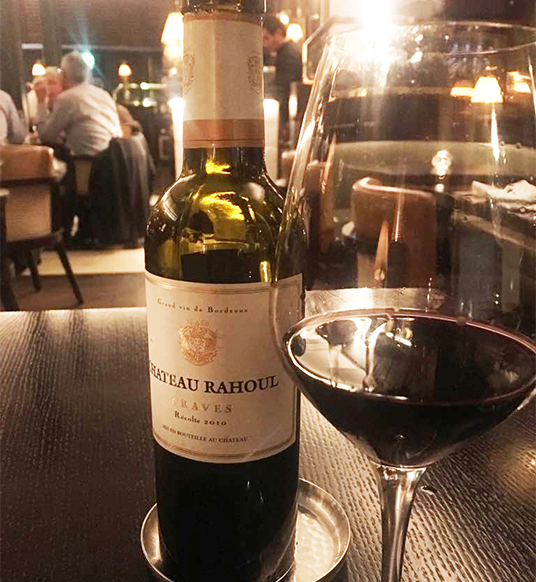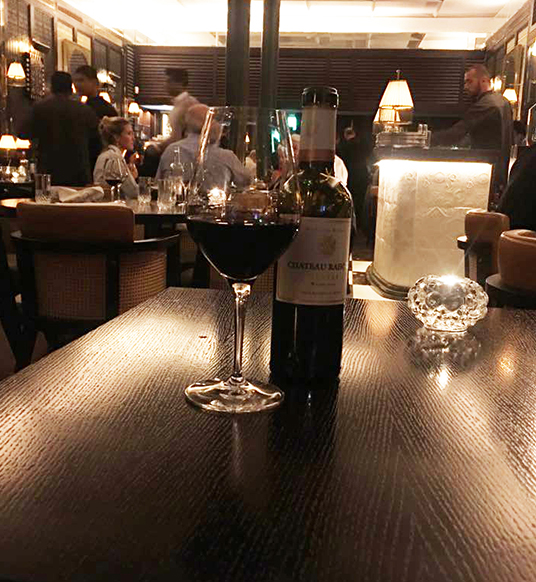 Jamavar also disproves the myth that curry and wine don't go together; 'despite an ambitious wine list, there's no toning down of the flavour intensity.'
Here Ghai relies on smoky flavours and his experience in the London market offering a menu of distinctive small plates of Kid Goat Shammi Kebab with Churchur Paratha, Aloo Tikki and Scallop Bhel, along with classics like Lobster Neeruli and Jamavar Daal.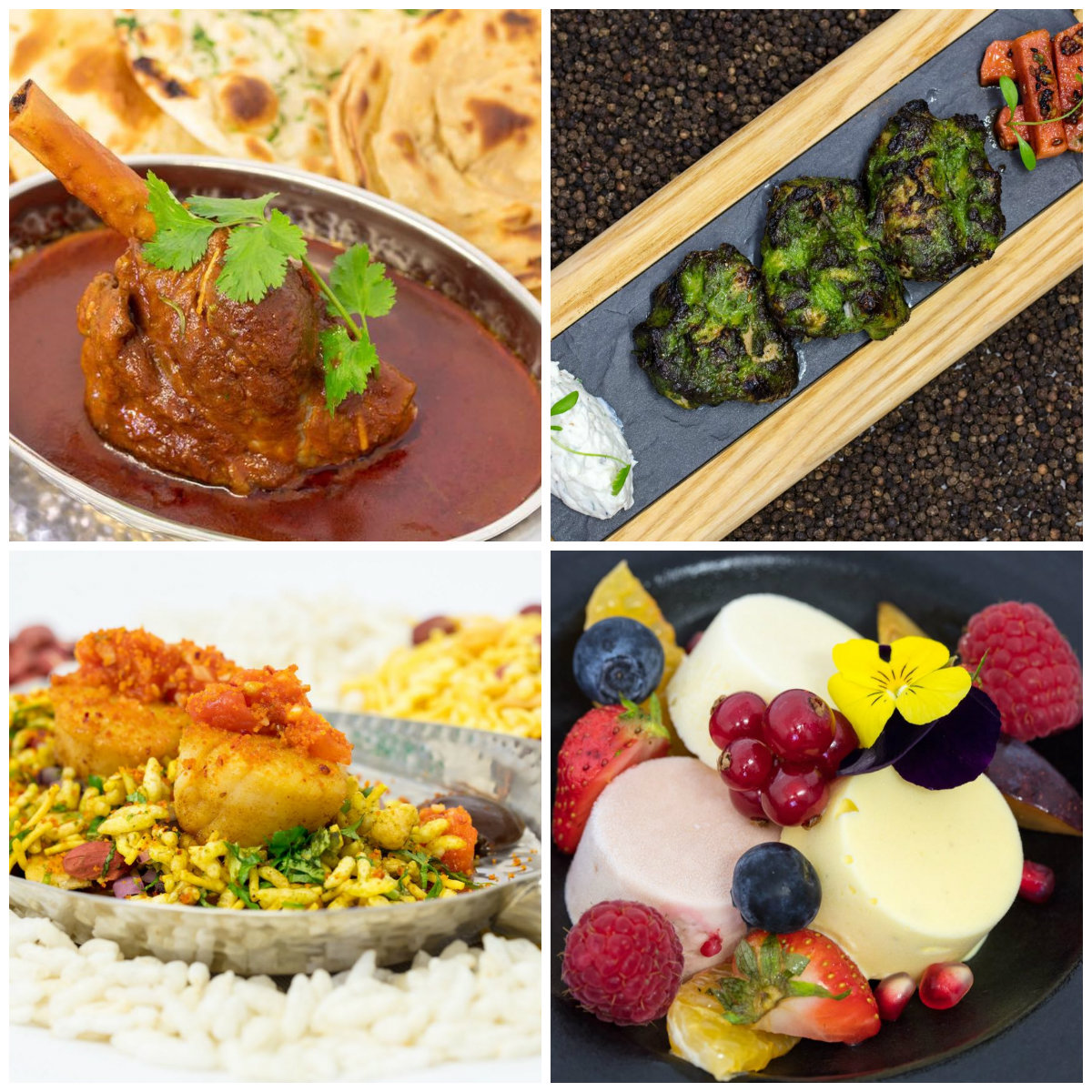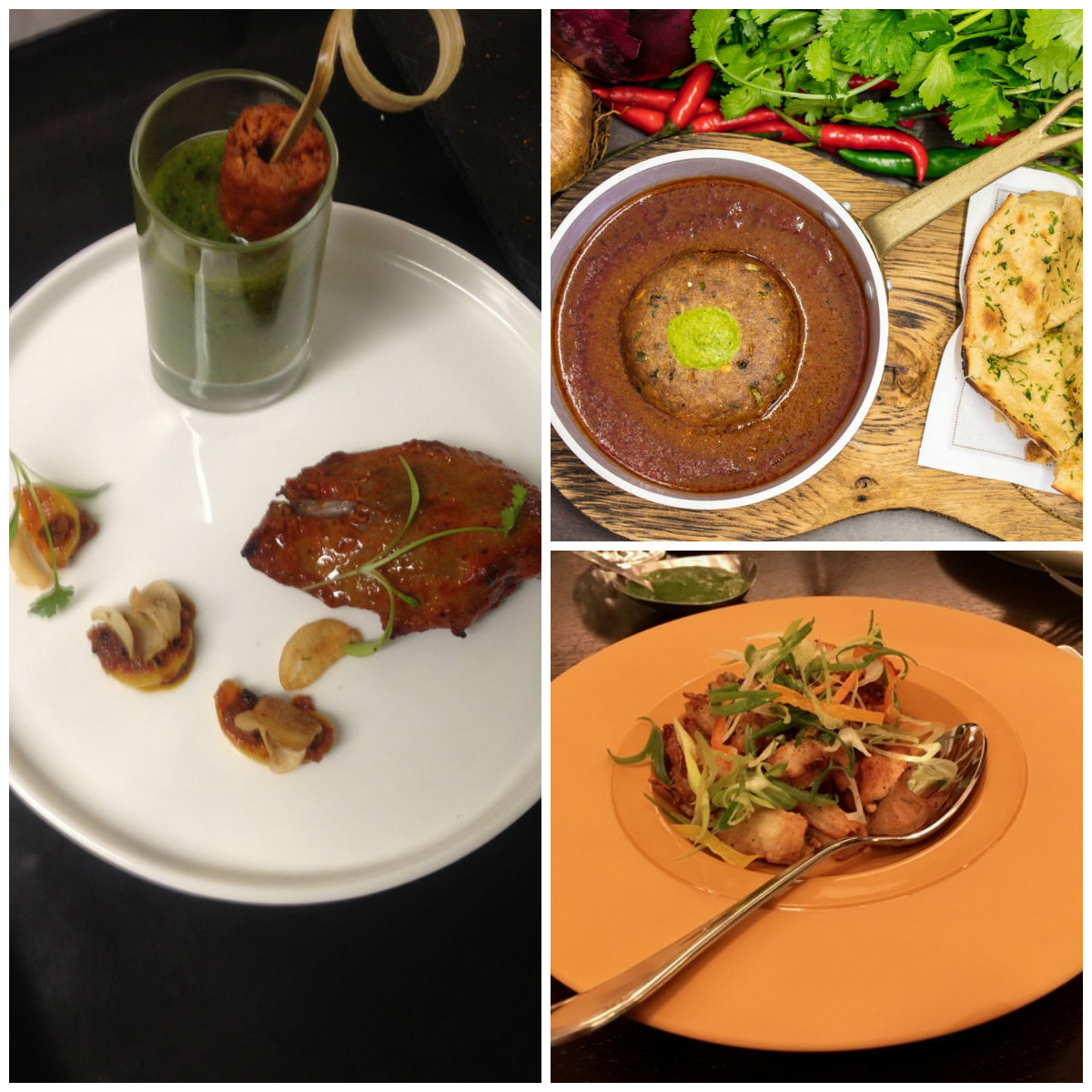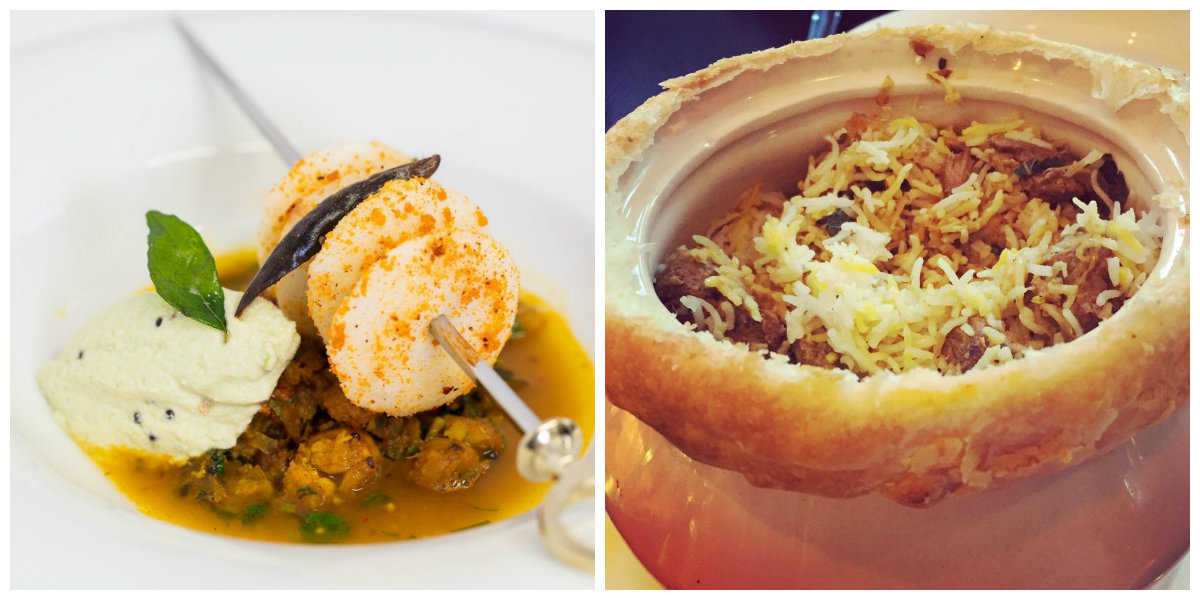 It is home to no fewer than 5 Michelin-star restaurants and one of those has two stars. Despite this incredible concentration of Michelin-recognised cuisine, Mayfair also has some exceptional low-key restaurants. Here are selected seven of the best restaurants in Mayfair.
SCOTTS
ALAIN DUCASSE IN DORCHESTER HOTEL
JEAN GEORGES IN CONNAUGHT HOTEL
CLARIDGES BY GORDON RAMSAY
BENARAS BY ATUL KOCCHAR
PARK CHINOIS
SEXY FISH
Located in a quiet, upscale neighborhood right in the center of London and almost across the street from the famous Hyde Park corner, the family-run Jamavar is an exquisite luxury restaurant convenient to all that London has to offer and yet secluded, spacious and private.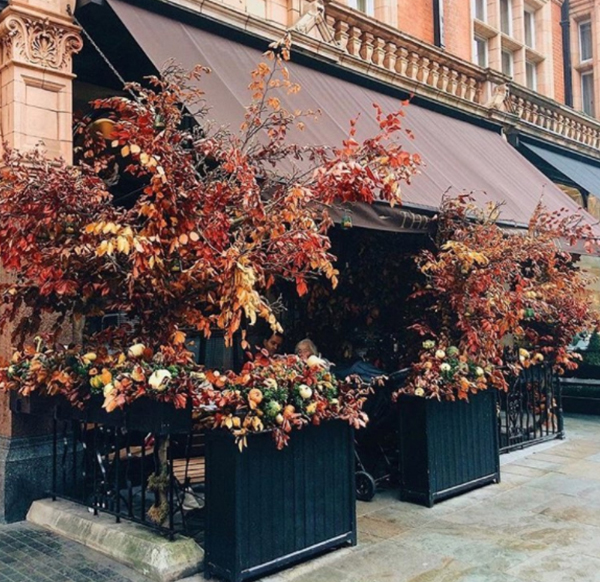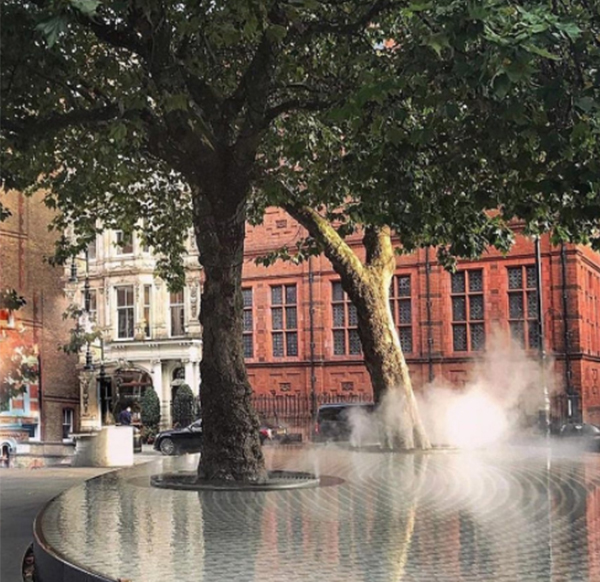 How to | Earn a Michelin Star
The Michelin Guide was established in France in 1900.
Since its inception, the criteria have been simple yet maddeningly opaque:
★ = 'Very good cooking in its category'
★★ = 'Excellent cooking – worth a detour'
★★★ = 'Exceptional cuisine – worthy of a special journey'
Rebecca Burr, editor of the UK guide since the 2011 edition, has been slightly more forthcoming: in a 2013 interview with Fine Dining Guide, she explained that one star is awarded for 'food quality' and 'consistency of offering'
The 'step from one to two stars demonstrates the flair, creativity, consistency and quality of individual signature'
Three stars 'represents extraordinary skill in displaying absolute mastery of classical through to modern cooking techniques' and a 'philosophy of excellence'
To whet your appetite for this cuisine, here is one of Rohit Ghai's recipes to try in your own kitchen to get a taste of Jamavar on your plate.
Ingredients for Bhel Puri Recipe
Two portions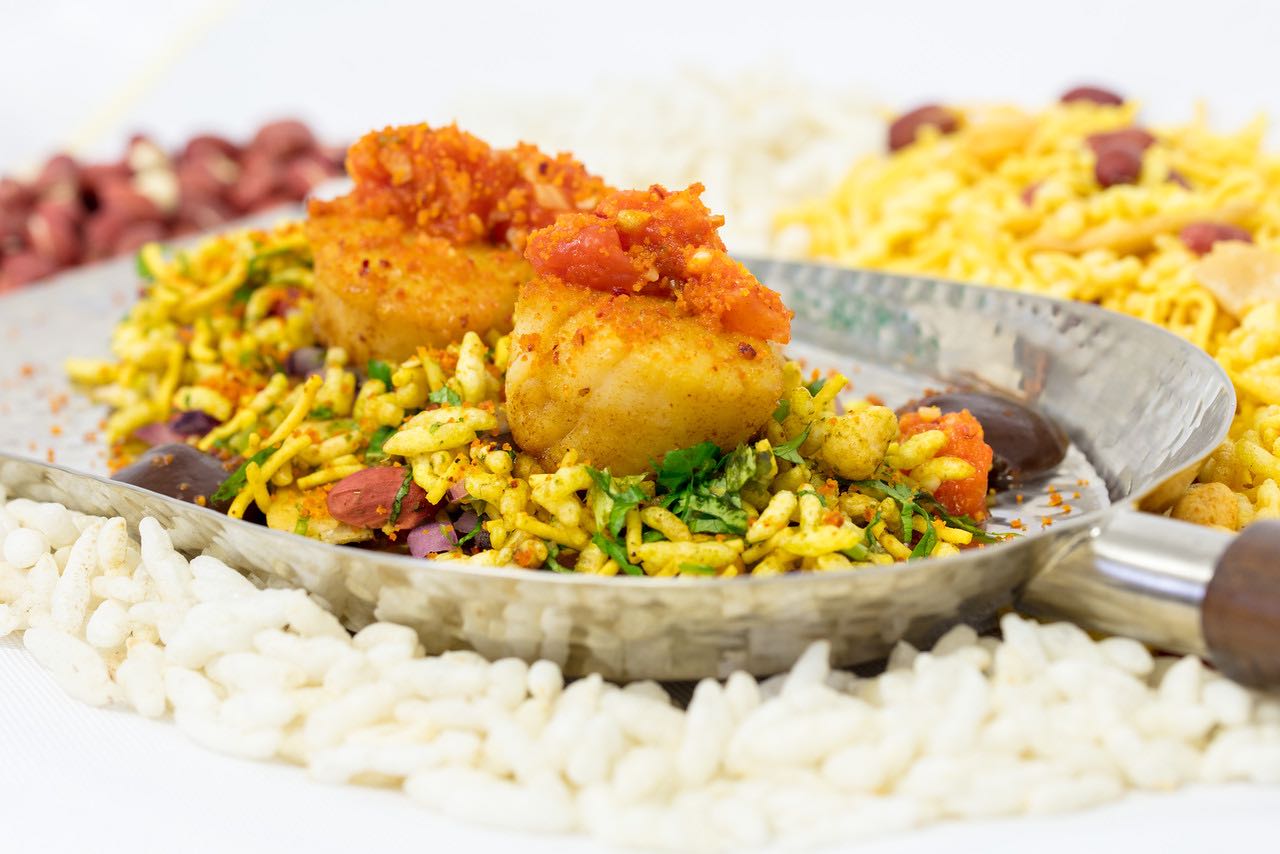 | Hand divide scallops Extra large | 4 No |
| --- | --- |
| Turmeric powder | 1/2 Tsp |
| Salt | Pinch |
| Salt | 1 Tbls |
| Puffed rice (kurmura/murmura) | 1 Cups |
| Sev | 1/2 Cup |
| Roasted masala chana dal | 1/4 Cup |
| Roasted peanuts | 1/4 Cup |
| Puris crisp ( wheat crisp) | 8 |
| Onion | 1 Medium |
| Potatoes | 1 Medium |
| Tomato seedless chop | 1 Medium |
| Raw Fresh turmeric | 1 Knot ( peeled and fine chop) |
| Fine sev | 1/4 Cup |
| Ginger | 1″ Piece ( peeled n fine chop ) |
| Green chillies | 2-3 |
| Salt | To taste |
| Green chutney | 1 Tbls |
| Tamarind chutney | 1 Tbls |
| Garlic and red chilli chutney | 1 Tbls |
| Lemon juice | 1 Teaspoon |
| Fresh coriander leaves Chop | 2 Tbls |
Peel onion and chop finely. Clean coriander leaves, wash well and then chop finely. Boil potatoes, peel and cut into bite sized pieces. Wash, remove stem and finely chop green chillies.
firstly dry roast the puffed rice in a kadai or pan till they become crisp. let them cool and combine puffed rice, Seed less chop tomato, Ginger chop, Raw Turmeric, onion, Fine sev, roasted chana dal, peanuts, potatoes, green chillies, half of the Fine sev and toss well. Add four crushed puris and mix. Add salt to taste. Add the three chutneys as per your taste and mix well. Add lemon juice and mix.
2 Sprinkle scallops on both sides with salt . Heat 1 tablespoon oil nonstick Pan over high heat until just smoking. Add half of scallops in single layer, flat side down, and cook, without moving, until well browned, 1 1/2 to 2 minutes.
Add 1 tablespoon butter to Pan n pinch turmeric powder , flip scallops and continue to cook, using large spoon to baste scallops with melted butter, Once cooked take it from the heat n scallops on Top Of bhel Puri bed Serve immediately with remaining puris to eat with.
Garnish with chopped coriander leaves and the remaining Fine sev.
Other Indian Michelin winners
Vikas Khanna's Junoon in New York has been awarded a Michelin star by the Michelin Guide for six consecutive years since 2011.
Vineet Bhatia was the first Indian chef-proprietor to receive the honour for Zaika in 2001.
Atul Kochhar's Tamarind won it in 2001; Benaras Restaurant & Bar won its first star in 2007
Sriram Aylur won it for Quilon, London, in 2008
Veeraswamy, London, in 2016.
Michelin stars 2018 | 2 and 3-star restaurants
THREE STARS
The Araki*
Restaurant Gordon Ramsay
Alain Ducasse at The Dorchester
The Waterside Inn
The Fat Duck
TWO STARS
Claude Bosi at Bibendum*
The Ledbury
Marcus
Dinner by Heston Blumenthal
Le Gavroche
The Greenhouse
Hélène Darroze at The Connaught
Sketch Lecture Room and Library
Midsummer House
Gidleigh Park Hotel
Le Champignon Sauvage
The Raby Hunt Restaurant
L'Enclume
The Hand and Flowers
Restaurant Sat Bains
Belmond Le Manoir aux Quat'Saisons
Restaurant Nathan Outlaw
Andrew Fairlie
Restaurant Patrick Guilbaud