LAST RESORT
Contributed by Dushan Zaric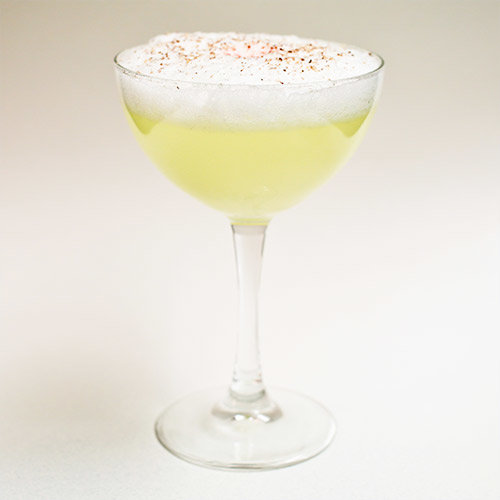 ABOUT THE LAST RESORT COCKTAIL
Pear brandy and absinthe combine to make this a truly unique tipple.
INGREDIENTS IN THE LAST RESORT COCKTAIL
2 oz
Massenez Poire Williams
3⁄4 oz
Rich simple syrup (two parts sugar, one part water)
1
Egg white
1 Nutmeg and Peychaud's Bitters
HOW TO MAKE THE LAST RESORT COCKTAIL
Add the absinthe to a coupe glass, swirl to coat the inside, discarding any excess, and set aside.
Add the remaining ingredients to a shaker and shake without ice.
Fill with ice and shake vigorously for 30 seconds.
Strain into the prepared glass and garnish with freshly grated nutmeg and a drop of Peychaud's Bitters.
Base Spirit: Absinthe Brandy / Cognac
Cocktail Type: Modern Classics
Served: Neat/Up
Preparation: Shaken
Strength: Medium
Difficulty: Medium
Hours: Evening
Brands: Massenez
Article Courtesy: liquor.com