Modern Indian food is back. Yet Again.
Some things always make you happy. 'Everywhere' by Fleetwood Mac is always the song you want to hear, if The Modern Family is on TV you're definitely watching the all of it, and anything your mother cooks makes everything better, like even a Khichdi. And just like that, a meal at Pluck will always be a great experience. Plus, it's about time you expanded your local Indian food repertoire further than Kofta, Tandoori Chicken and everything + Gulab Jamun. Time to get Pluck on your Hit List.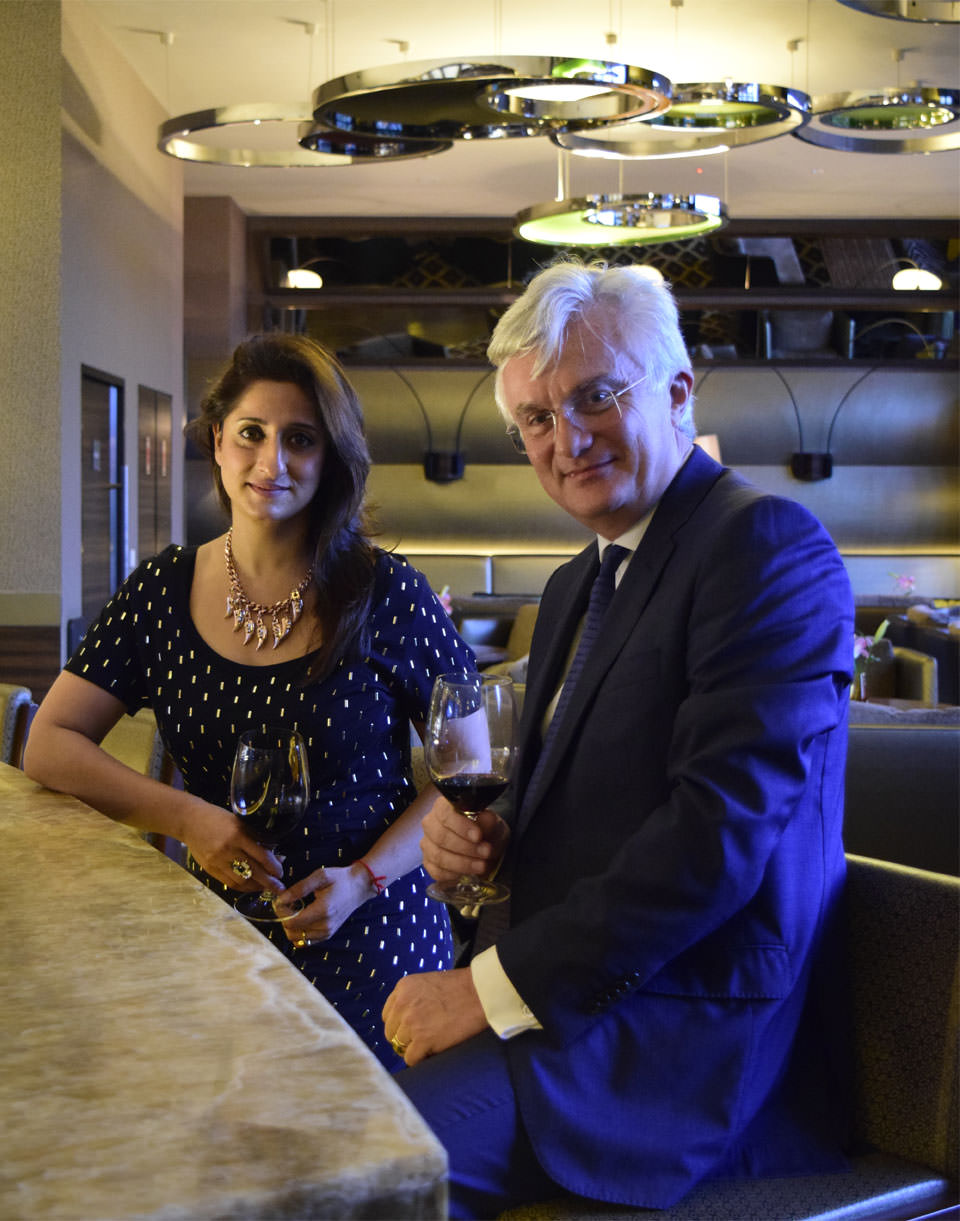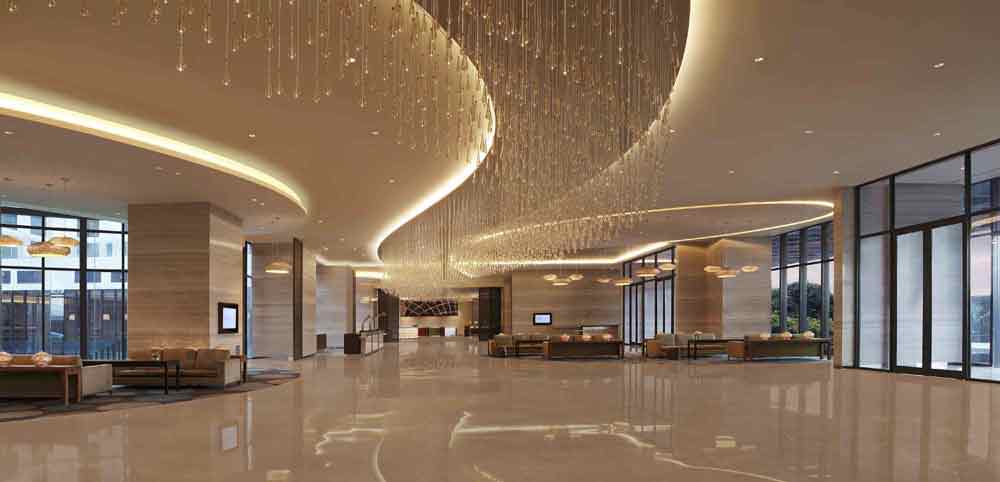 Italian and American eats may be ruling the roost for now, but i sense an 'Indophile' emergence on the horizon. And leading the charge in Delhi, with one of the most innovative restaurant names put to print, will be 'Pluck' at the Pullman Hotel , Aerocity.
Pluck is one of those restaurants where you're idly chatting with your companions until the first plate hits the table. At that moment, the phrase that comes to mind is, "wow, is this stuff for real ?"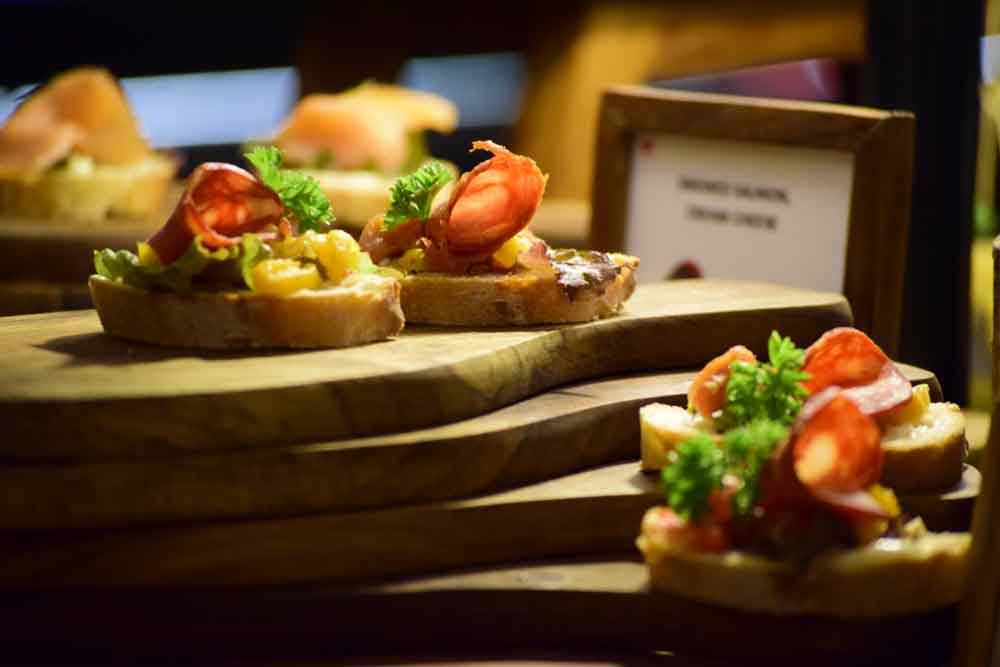 In fact, if I had to pick a word to describe this place, it would be 'ambitious'. Every dish feels like a miniature Jackson Pollock or our very own Prabhakar Kolte perhaps , like an abstract on the plate, sweated over for months. Incidentally Pullman is also a great promoter of art and artists, they have a live artist painting every Sunday during brunch hours. These plates of  'art'  are ferried to your table with great regularity and consistency. In Pluck, every detail matters, from the plates, to the carefully chosen cutlery and glasses.
I'll happily admit it. My preconceived notion of Pullman Hotels, was about to be dead wrong. I knew it was an upscale business hotel, and therefore i had visions of corporate people in deep conversations all around or older couples half asleep at the table, eating the Modern Indian delicacies at Pluck without saying a word to each other. Luckily, i was way off base. The crowd at Pluck was very distinct, and this place is anything but old.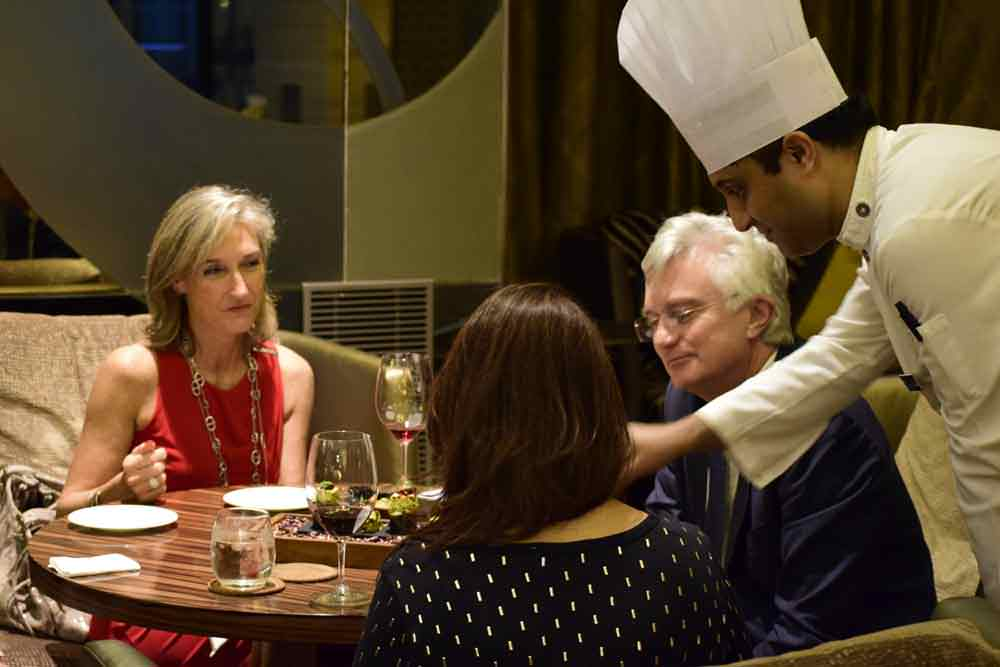 In reality, the creativity and level of ambition at The Pullman, exceeds that of almost any local dining experience I've had in New Delhi. And rather than suffering from the misnomer of being a business hotel, the hotel greatly benefits from The GM Tristan Beau de Loemenie's about 20 year experience with the Accor Hotels and his French flair for having the right mindset vis a vis the food that's served at the Pullman. Whether it's the fabulous Sunday brunch they do, with a selection that's healthy and delicious along with the very superior Sulphurless Devaux Champagne or the Pan asian restaurant Honk, which serves some of the finest soft shell crab, sushi, duck etc . And now their version of Modern Indian at the restaurant, Pluck.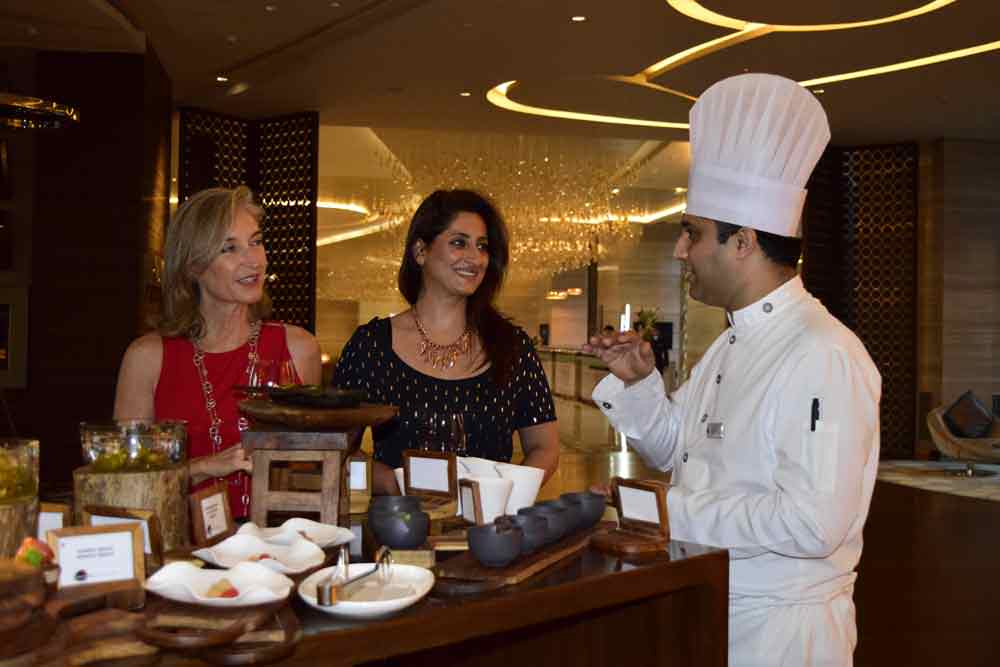 All of the food at Pullman is a collaborative effort between Mr. Loemenie, his better half Isabel, who is a passionate chef and a wine gouru in her own right, she also has her own kitchen garden, which provides for the excellent greens and herbs served at the hotel, Chef Ajay Anand and his team led by Chef Ashish Dhar, Chef Nitin Bajaj – who was formerly with the Taj Mansingh – Chamber Kitchen, Assistant F&B manager Karanbir Gulati, and the very vivacious sommelier Kriti Malhotra, who regales you with her wonderful wine stories before serving them. Pullman has a great talented bunch in that sense.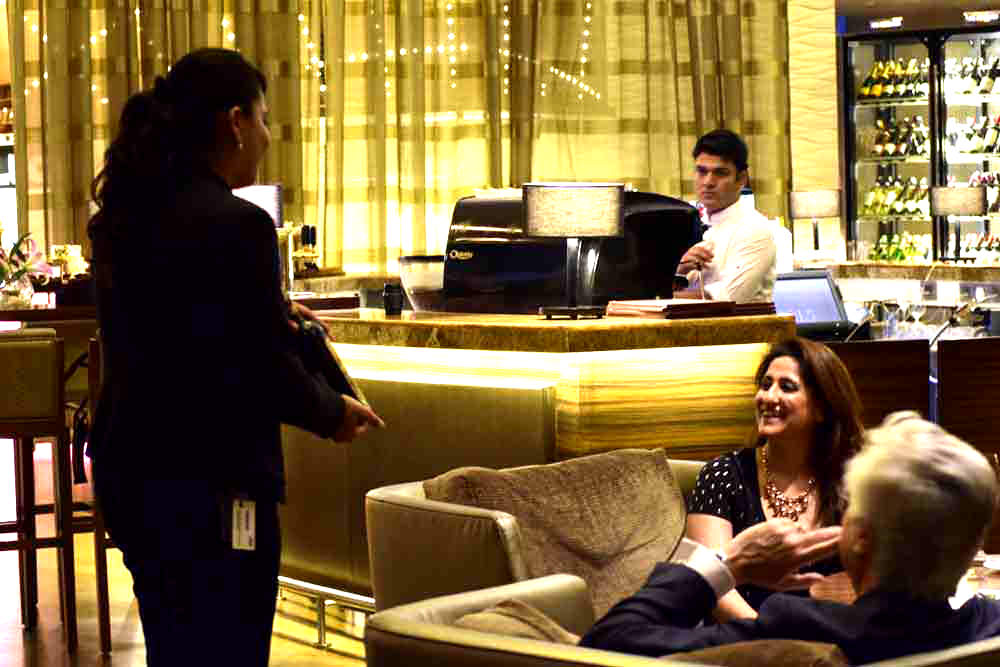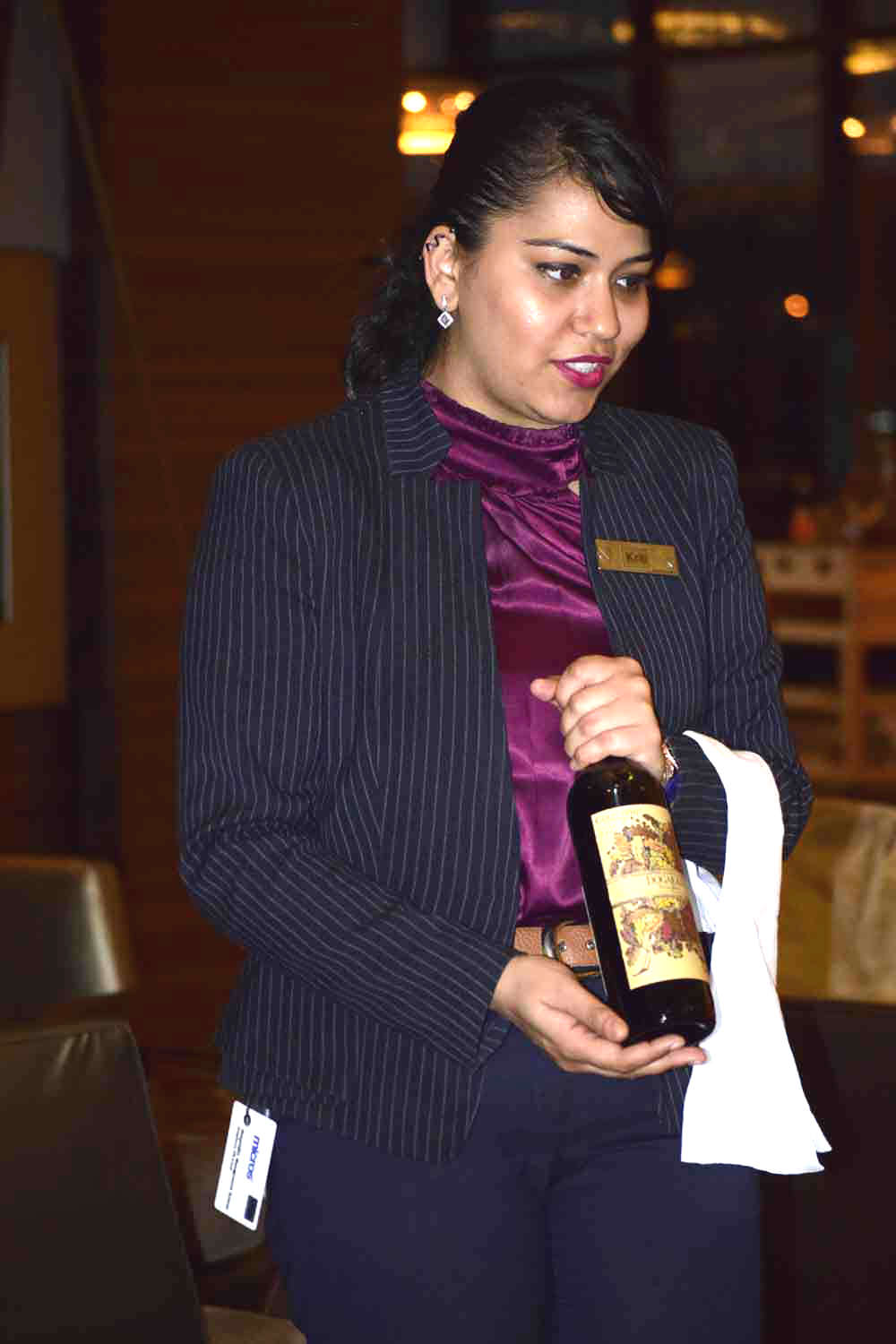 The menu at Pluck is full of surprises. So, if you find yourself in that dining room, you should know that you're eating 'gastronomie' or fine dine. That's a nice segue into the Modern Indian, which is good. They change seasonally, so you can count on new offerings on the menu, but I'd recommend going with something Chef Ajay Anand or Chef Dar recommend – I started with a Jalapeno Chicken Tikka done quite uniquely and something that sounds a little crazy – Golguppa and Caviar with tzatziki dip, dried ginger gastrique. Also, if the Sweet Potato, Feta and pomegranate basket with tamarind pipette and mint soil is on the menu, you must order it.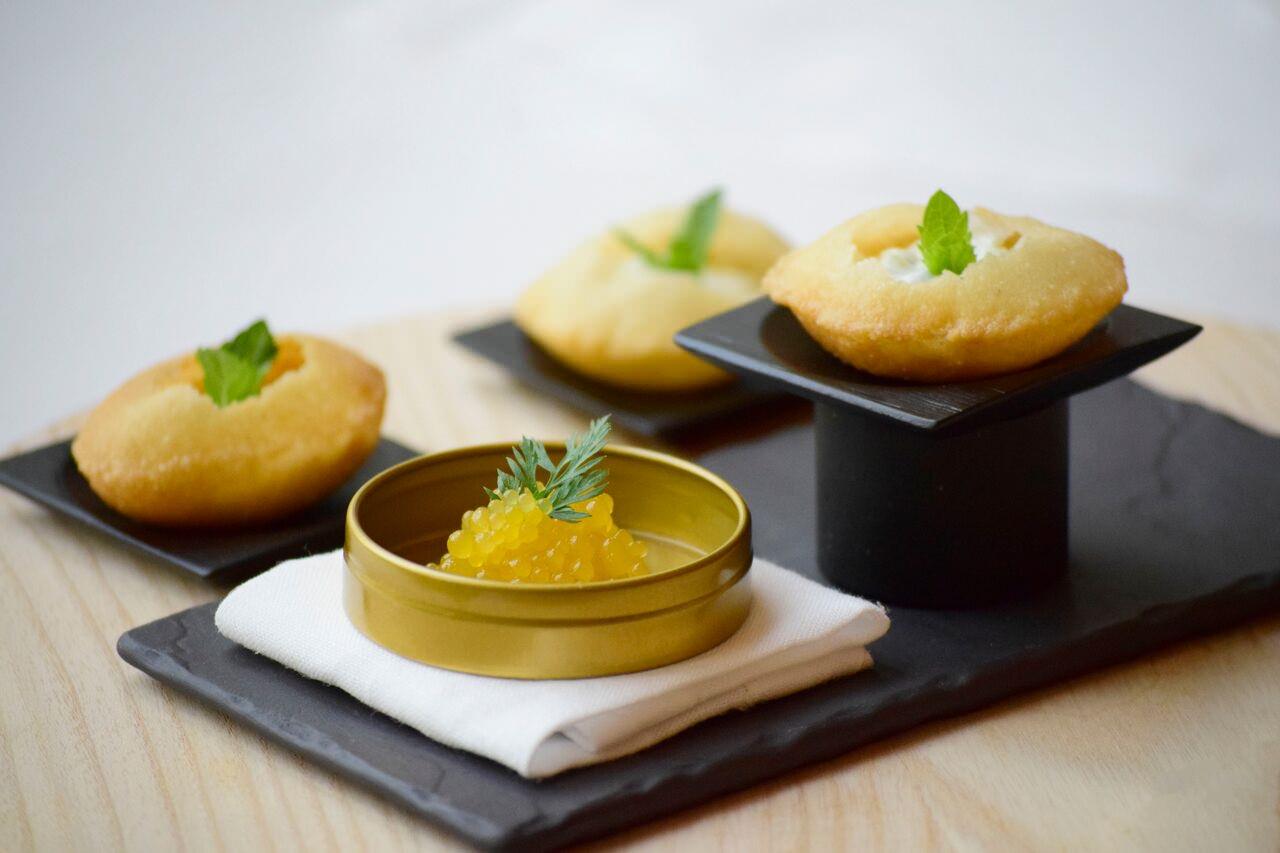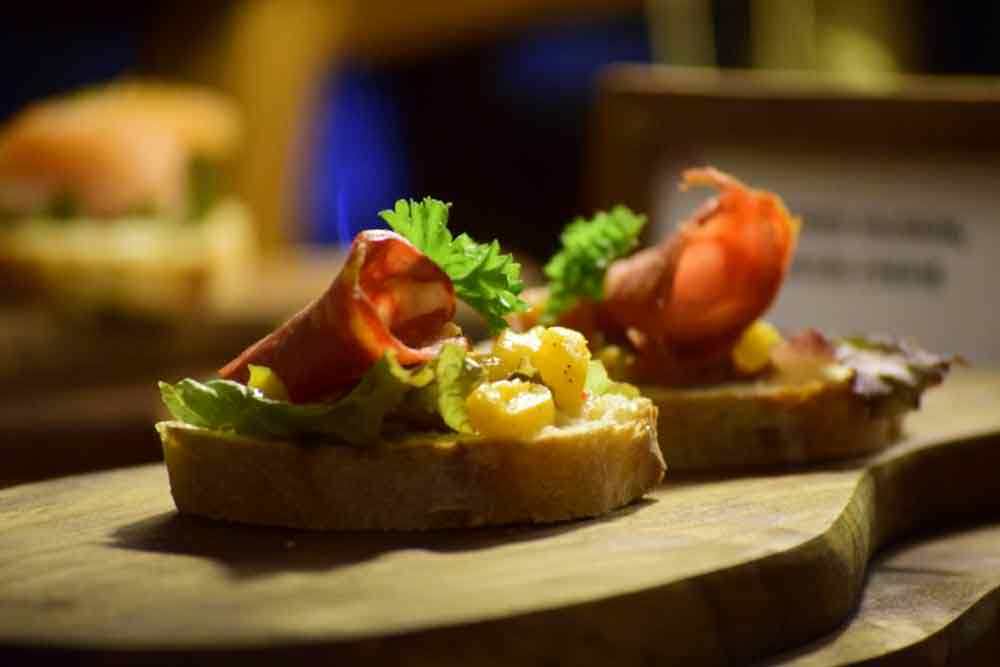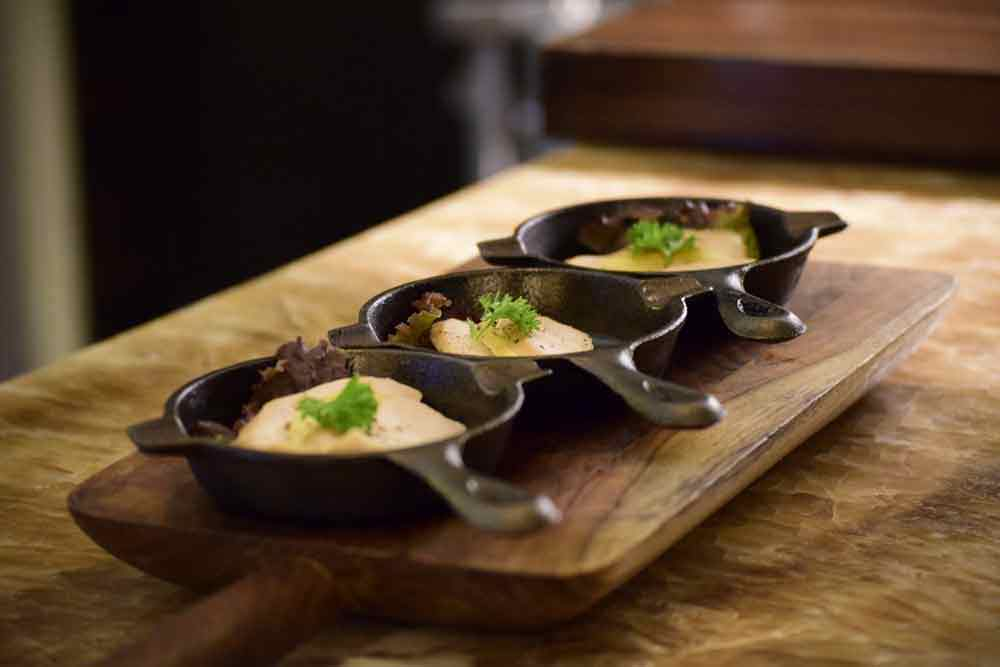 From the Aerocity, Pullman is serving up Indian cuisine on a whole new level. The menu, which throws unusual ingredients into the mix with the usual suspects, is interesting. Updating classics like Tandoori Chicken with Jalapeno Mash and Coriander vinaigrette, or a Greek Custard Rasmalai Parfait is a bold decision, but Chef Dar manages to bring to you something both new and adventurous.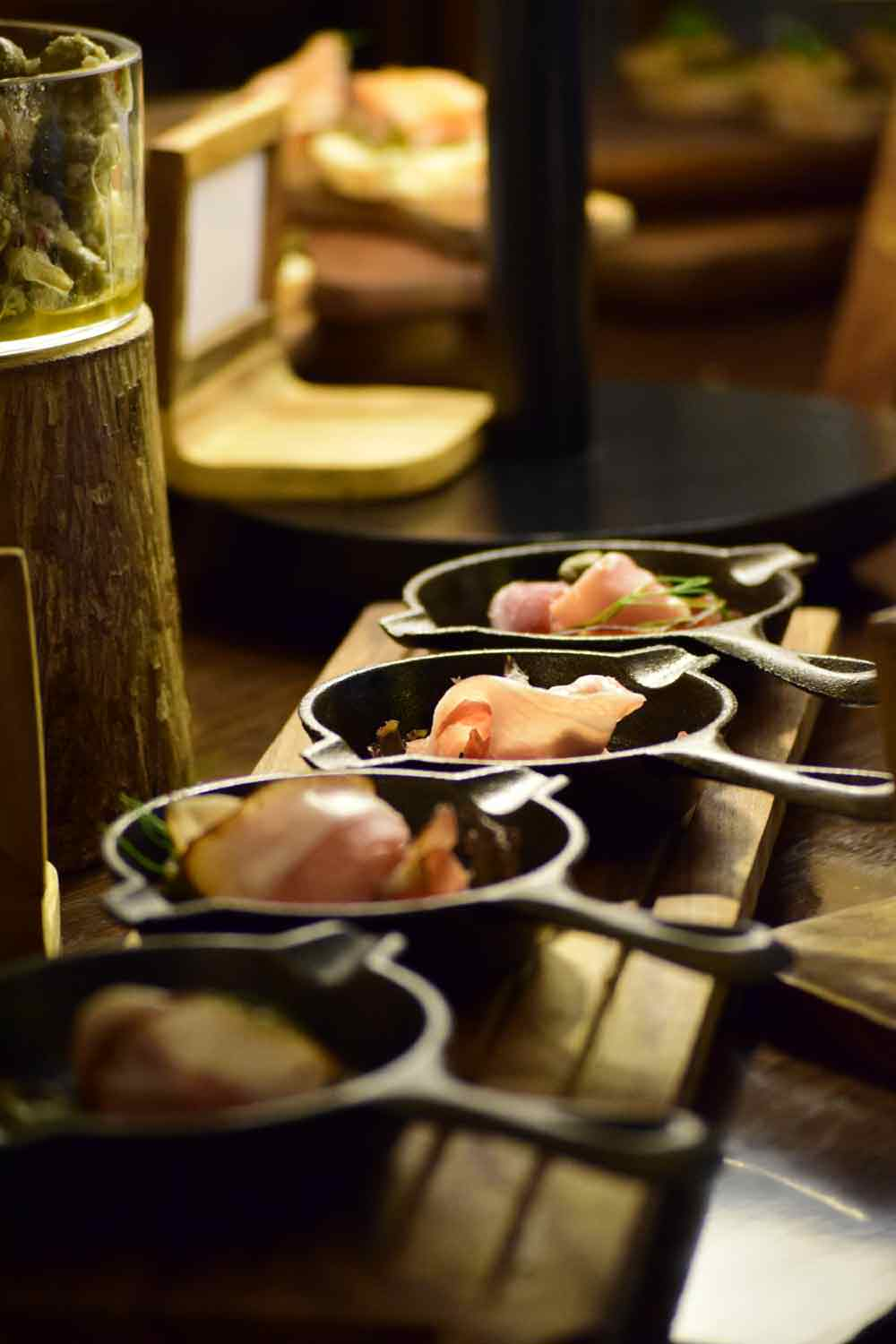 They also have a Tapas bar set up which they call Tapastry. The Grilled Prawns and the Bruschetta platter are exclusive to the bar menu, and are recommended. Chef Ajay Anand's food warriors know how to cook things, and you don't want to miss out on any course.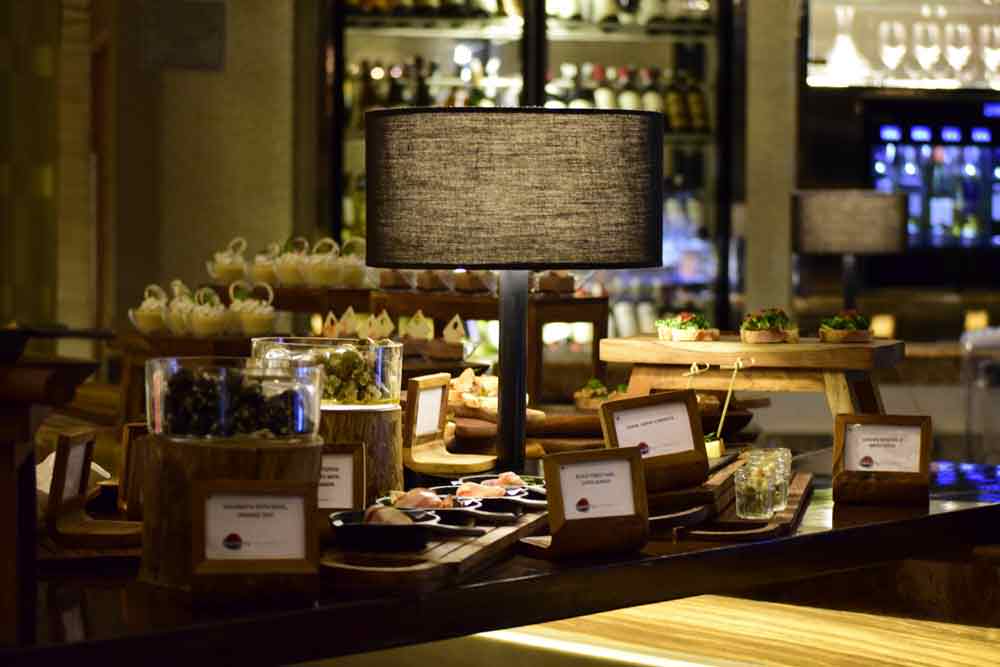 If you're looking to have a special dinner, to impress people, or to mix up your typical night out, Pluck is the place – certainly a lot more fun, and less formal, than other fine dine options around.
So when I'm itching for a dose of that indescribable it, I'll be back for more of that Golguppa & Caviar. Who are we kidding, i don't need an excuse – I'll be back no matter what.
Deserves the 8 Star Rating
Start your meal off in style with their signature rolls, including some amazing mint chutney, ground on your table by Chef Ashish Dhar himself.
Tandoor Roasted Amritsari Salmon
With Pomelo and Mint Salad and Sweet Lemon Rind.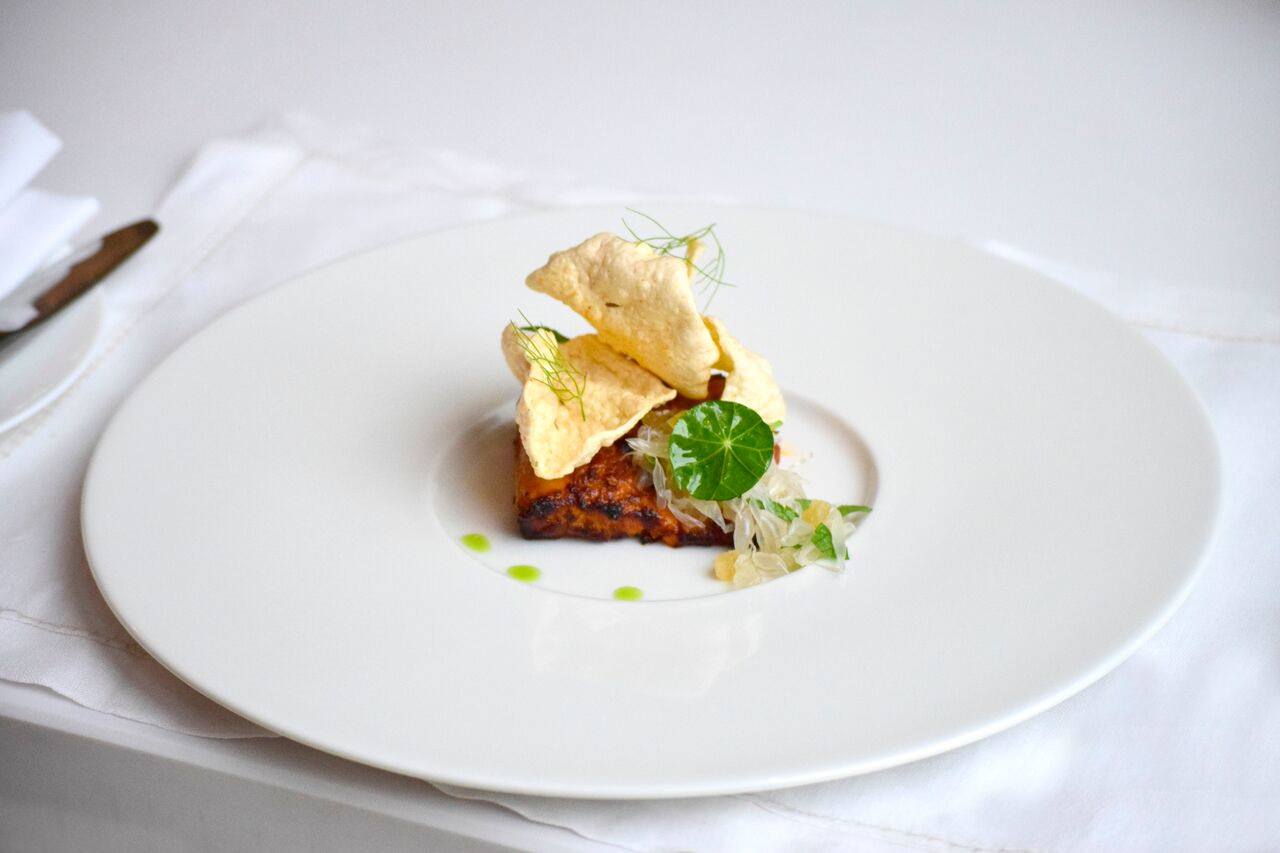 Braised Lamb shank Roganjosh
With Risotto Khichdi Roganjosh Sauce
Let this serve as a reminder of just how good a well cook piece of lamb can be. The lamb is lightly braised, and then seasoned with spices and served with a khichdi made like a risotto.
With Tzatziki Dip, Dried Ginger Gastrique
It's entirely possible that Pluck's Golguppa's are one of the best ive ever had. This one, so good, and so flavorful-in-your-mouth delicious. The faux caviar added incredible flavor too. It's worth a trip to Pluck just to eat this.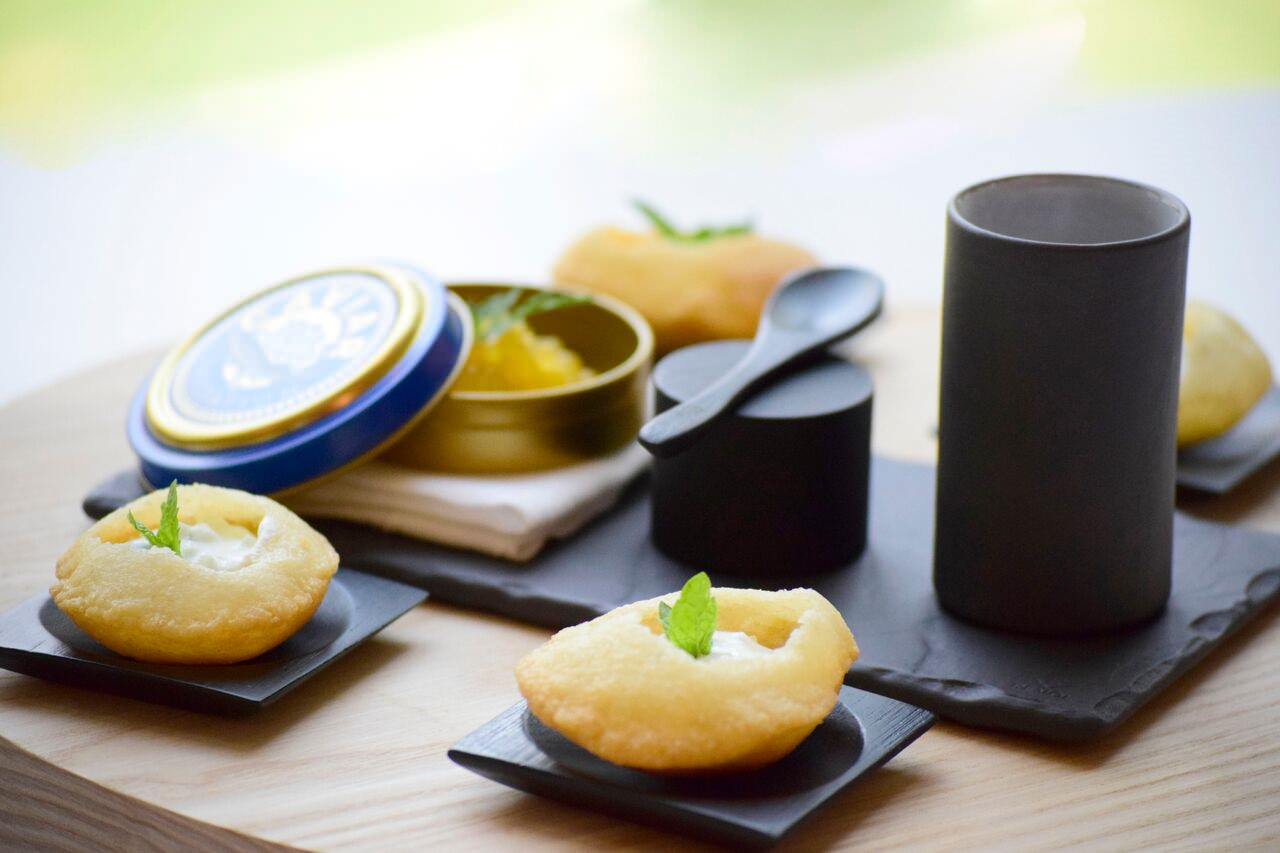 Plantain Kofta Pukhtan Style
Quinoa and Spinach Pulao
I'm not exactly sure how to explain this alleged dumpling, as the texture and taste is nothing like a traditional dumpling. This spongy, dense thing is different and served with a quinoa pulao, but it's not what I had expected when i saw it. Either way, it's a different kind of "dumpling" I've ever had.
Pulled Tandoori Chicken Cannelloni
Crispy Skin, Roasted Cumin and Cheese Sauce
Baked Gulab Jamun Crème Brulee
Gulab Jamun as Crème Brulee? Sign Me up? Unfortunately, this didn't turn out to be as great as i'd hoped. It was the only menu item that sounded better on paper than tasted in reality.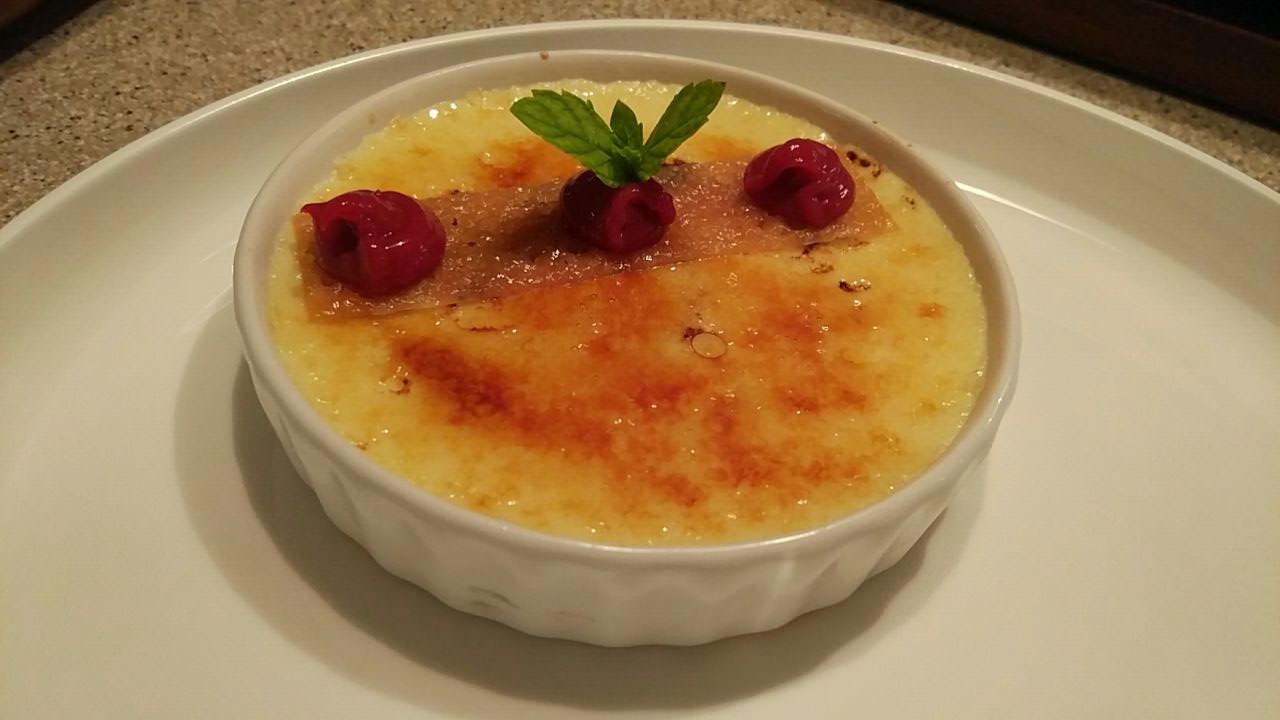 Gulkand White Chocolate Rose Petal Jam, Rose Curd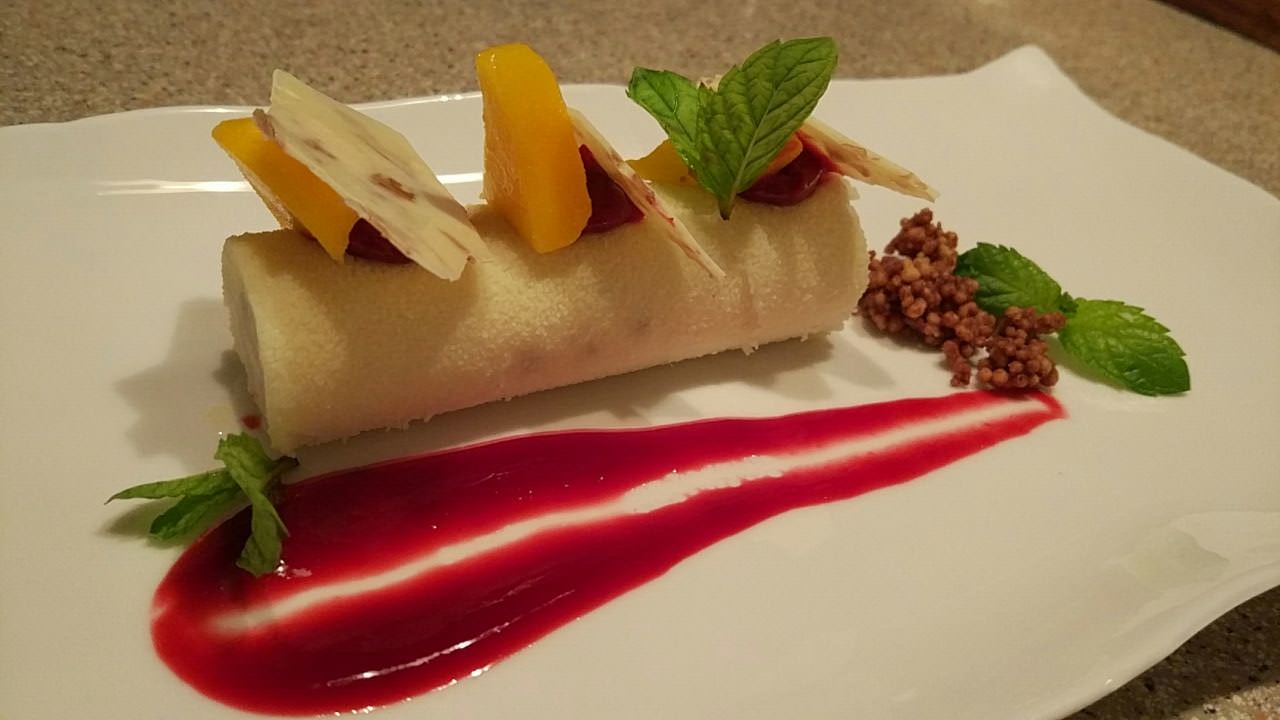 Dark Milk Chocolate
Milk Chocolate Mousse, Dark Caramel, Candied Macadamia, Warm Melted Caramel

ADDRESS:
Aerocity Hospitality District
IGI Airport New Delhi
110037 NEW DELHI-INDIA
Telephone: (+91)1146080880
Telephone: (+91)1146080808
Fax: (+91)1146080809
Email: h7559-re@accor.com