One Night in Paris – Hotel Peninsula
One of the world's most popular destinations, Paris, offers a multitude of things to do and places to see. Like most major travel destinations, there can never be enough time to see it all.
There are endless supplies of tourist guides and travel resources that can assist you in putting together an itinerary, however, if you can harvest a few hours on any given day from late afternoon til the wee hours of the morning, I promise this itinerary will give you an evening of enchantment.
Your evening will begin at L'Oiseau Blanc is a stylish spot for intimate drinks and dinner. Meanwhile outside, one of Paris' largest and most unique outdoor terraces awaits – L'Oiseau Blanc Terrasse, with its lush plants, stylish furniture and spectacular views showcasing Paris' most celebrated monuments – the Eiffel Tower, Montmartre and Notre Dame.
As you step out of the elevator on the 6th floor and ascend into the plush space, you will immediately realize its reputation as the ultimate vantage point for taking in the city. It provides a panoramic vista that will imprint a postcard image in your memory forever. The cityscape bows to its greatest monuments: The Eiffel tower and Arc De Triumph.
Taking Parisian dining to new heights, the crowning glory of The Peninsula Paris is L'Oiseau Blanc restaurant, bar and terrace, complete with stunning views over the capital's most iconic monuments. In this elevated setting, traditional French dishes are reinterpreted with contemporary flair by Chef Sidney Redel in a "bistronomique" menu designed to delight. The aviation-themed interior celebrates flying aces Charles Nungesser and François Coli who attempted to cross the Atlantic in 1927 from Le Bourget.
Chef Redel surprises you every day with a new menu, with ingredients selected daily.
Meet The Chef Sidney Redel
Elevating the "bistronomique" dining concept to new heights is an enticing challenge for acclaimed Alsatian Chef Redel. Having worked for culinary superstar Pierre Gagnaire in Paris and Courchevel, he is perfectly at ease showcasing the very best of France revisited and reinterpreted with contemporary flair and gastronomic skill.
Chef Redel's cooking demonstrates his passion for the traditional techniques of French cuisine, while simultaneously adding an alluring twist to the presentation and flavours. His approach is based on an instinctive respect for fresh, seasonal ingredients, especially game, which is his favourite produce, and seasoning each dish to perfection.
L'Oiseau Blanc HIGHLIGHTS
DINING AT L'OISEAU BLANC Finest Experience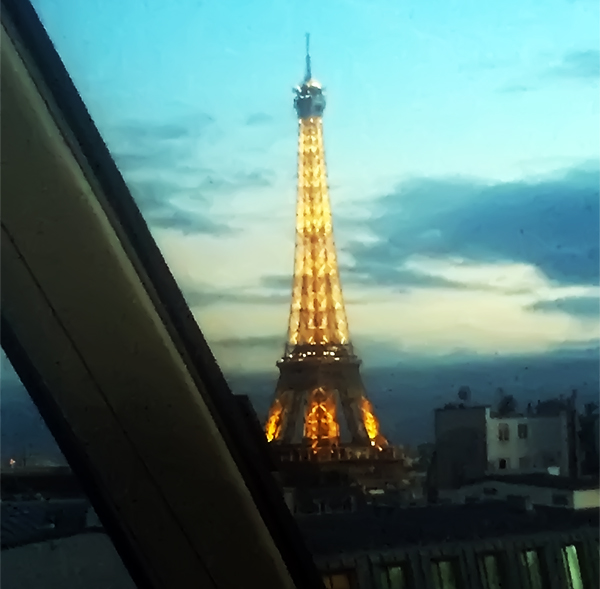 Desserts at L'Oiseau Blanc are all imagined by Julien Alvarez, responsible for all sweet delights at The Peninsula Paris.
To this passionate man, "delight" is all about flavour – he thus imagines the best balance between Chef Redel's chosen ingredients of the day with sweet flavours, to create perfect menus.
A stone's throw from the Arc de Triomphe, in a building where George Gershwin composed "An American in Paris" in 1928, the Peninsula opened its doors on August 1, becoming the French capital's latest five-star hotel.
Qatar's Katara Hospitality and The Hongkong and Shanghai Hotels spent £600 million on the project, buying the building from the French Foreign Ministry, which had taken it over after the Second World War when it served as the German army headquarters.
The Peninsula's opening coincided with the reopening of another luxury hotel in the city, the Plaza Athenee, which had been closed for several months for refurbishment, increasing super-high-end lodging options for the world's rich.
While Paris – one of the world's most-visited cities – has fewer five-star hotels than New York or London
The Peninsula Paris is a historic luxury hotel, formerly known as the Hotel Majestic, located on Avenue Kléber in the 16th arrondissement of Paris, France. It opened in 1908 and was converted to government offices in 1936. The hotel served as a field hospital for wounded officers during World War I , staffed largely by British aristocrats. During World War II it served as the headquarters of the German military high command in France during the Nazi occupation of Paris. The hotel played a pivotal role in the deportation of Parisian Jews and the 1944 assassination attempt on Hitler. The building reopened as The Peninsula Paris in August 2014 following a complicated and costly restoration.