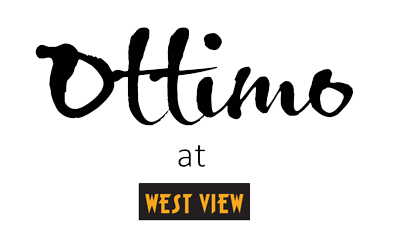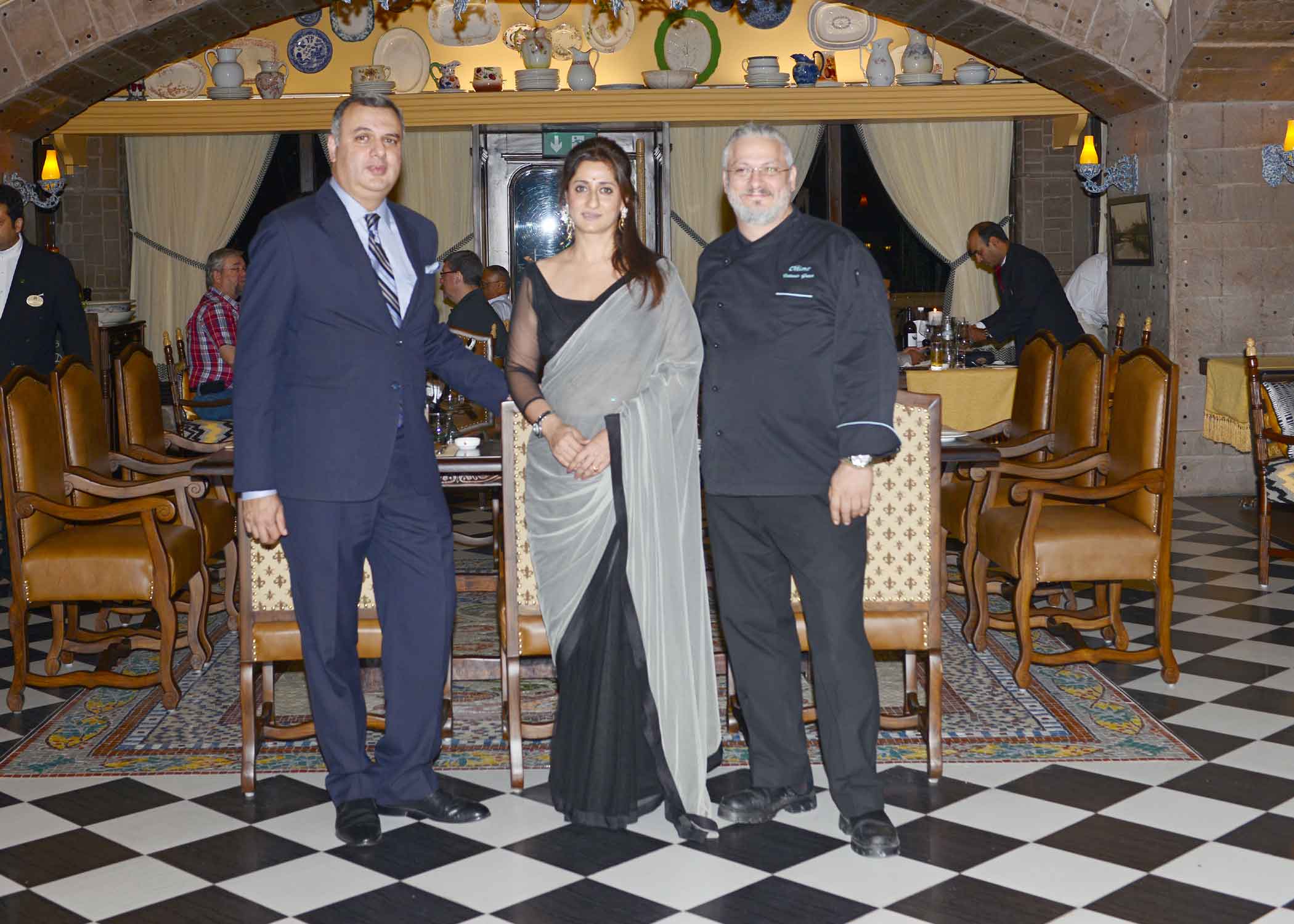 Back in 2013, I had written a glowing review of the calm ITC Maurya  spot, The West view . "I'm as far from vegetarian as a T-Rex would be, and in love especially with their brunch" the review said. But I've got ultimate respect for a chef who can impress without the fan favorite old time dishes and with or without the use of meat. So this place has earned my respect, especially when the food is as satisfying as what Chef Greco Vittorio has going on at Ottimo at the West view.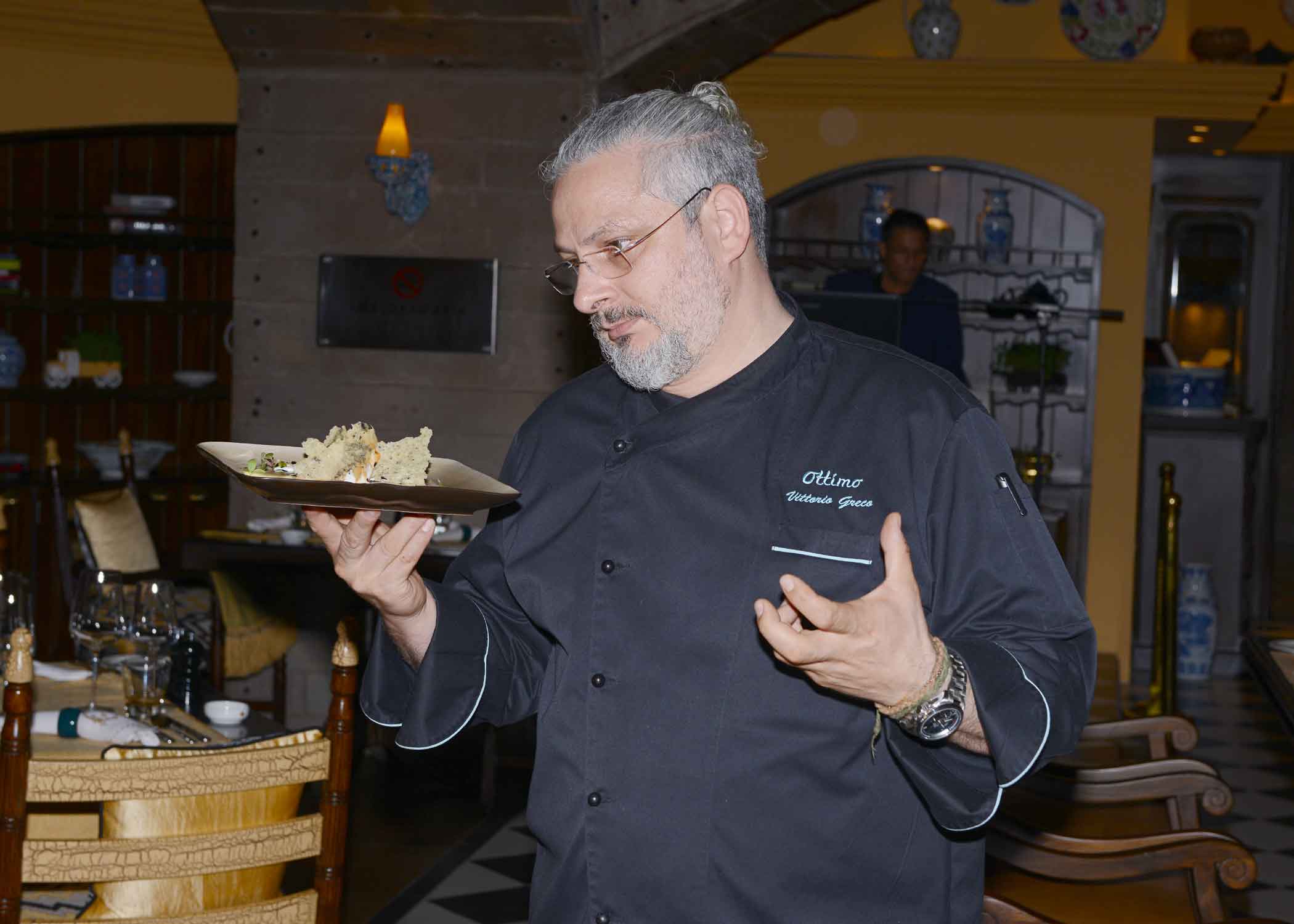 Well much in this world has changed since 2013. I've ditched the word "Immaculate," gone bi-coastal, and fallen in and out of lust with Pork Belly. And in that time, The West view has revamped itself to a more elegant and more polished avatar as Ottimo, where the food is still very good and the logistics have gotten even better.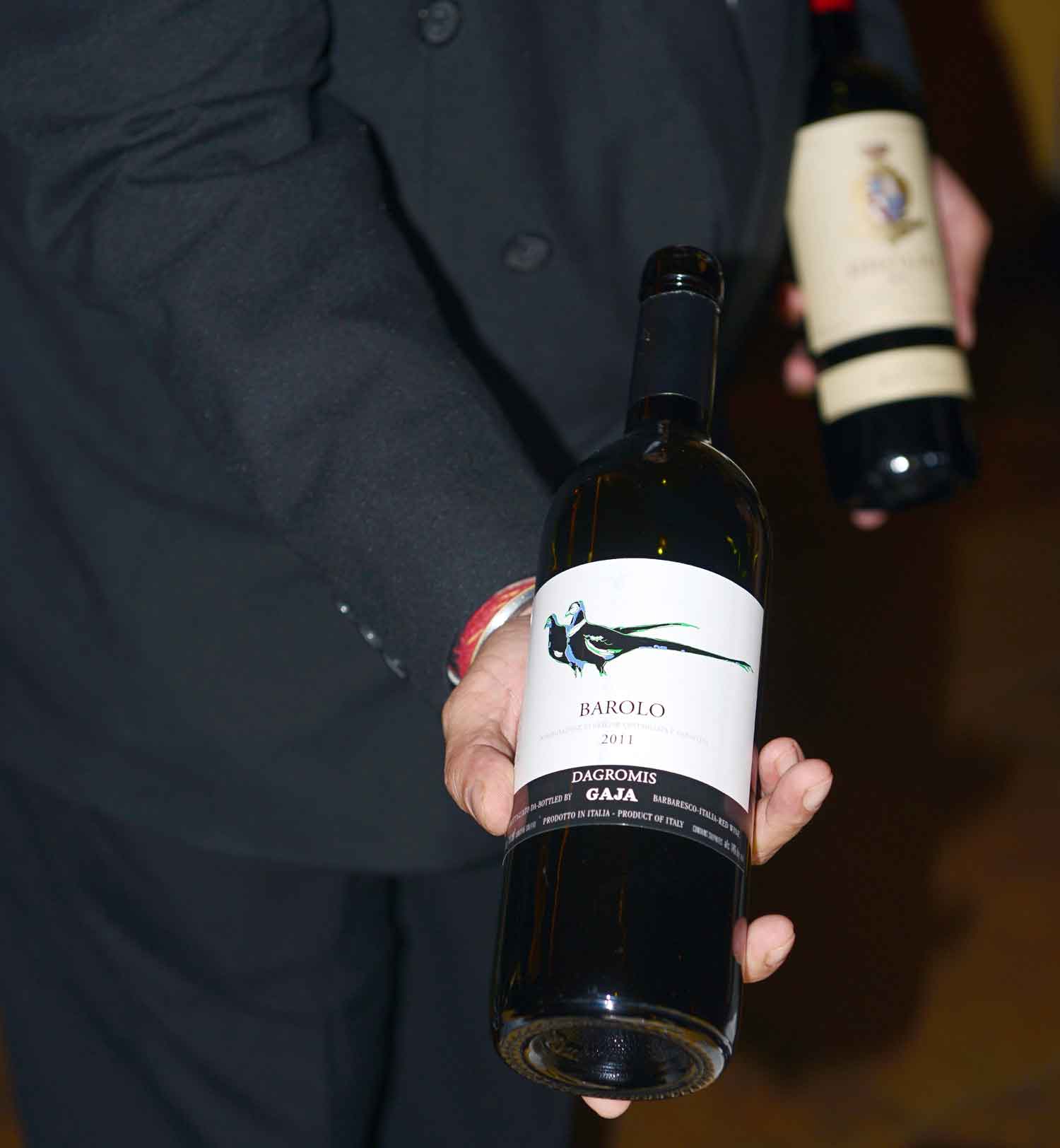 The ITC group / Maurya , has very strong roots, Mr.Nakul Anand -ED ITC at the helm, Chefs Manjit Gill, Manisha Bhasin, J.P Singh, Imtiaz Qureshi, Vikramjit Roy, and now of course Chef Greco Vittorio. And with the coming of GM Zubin Songdawala, the hotel has gotten back its groove, the young and a warm vibe, that had started to change with the former GM Anil Chadha, but it still seemed to have been missing since a very long time.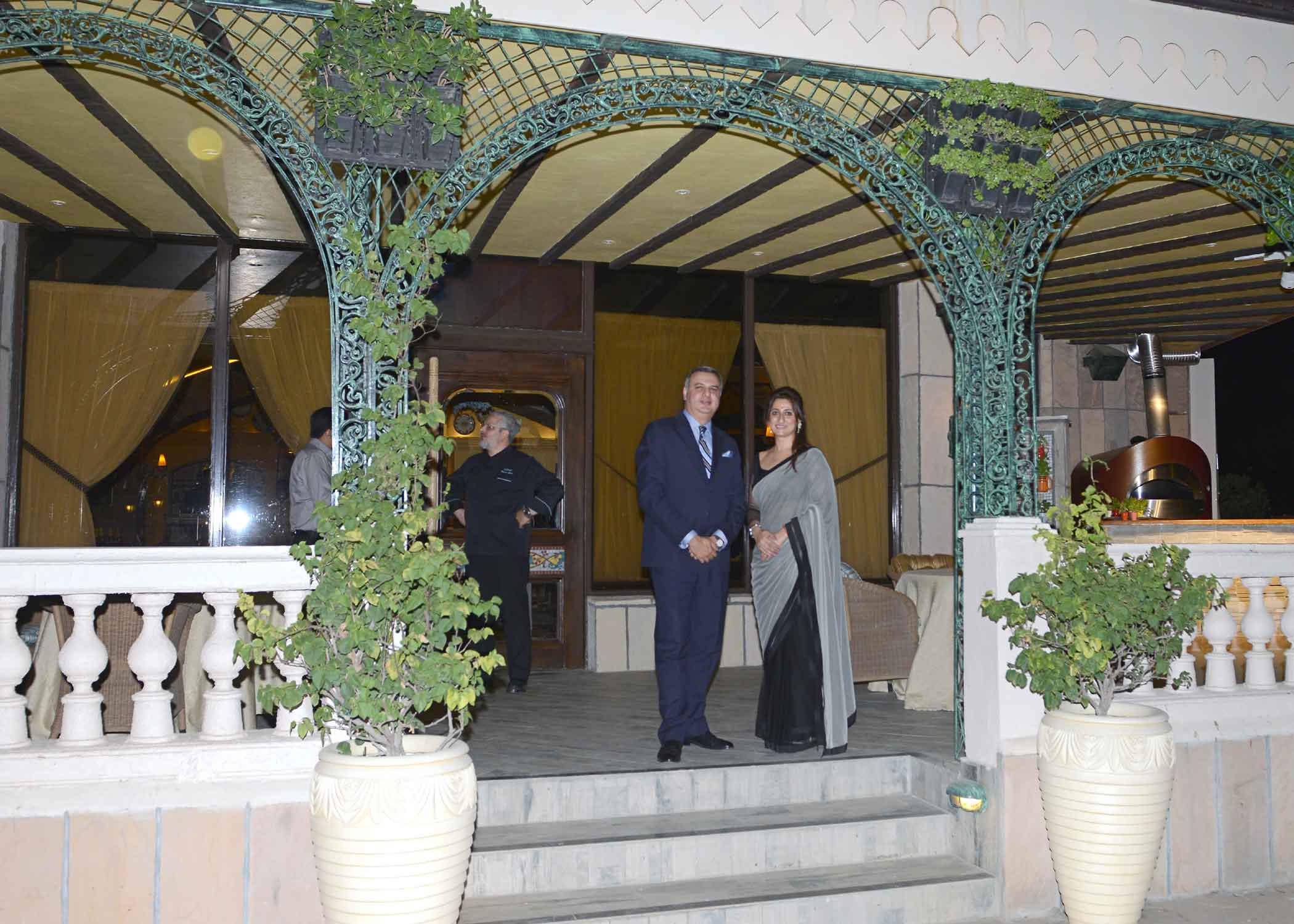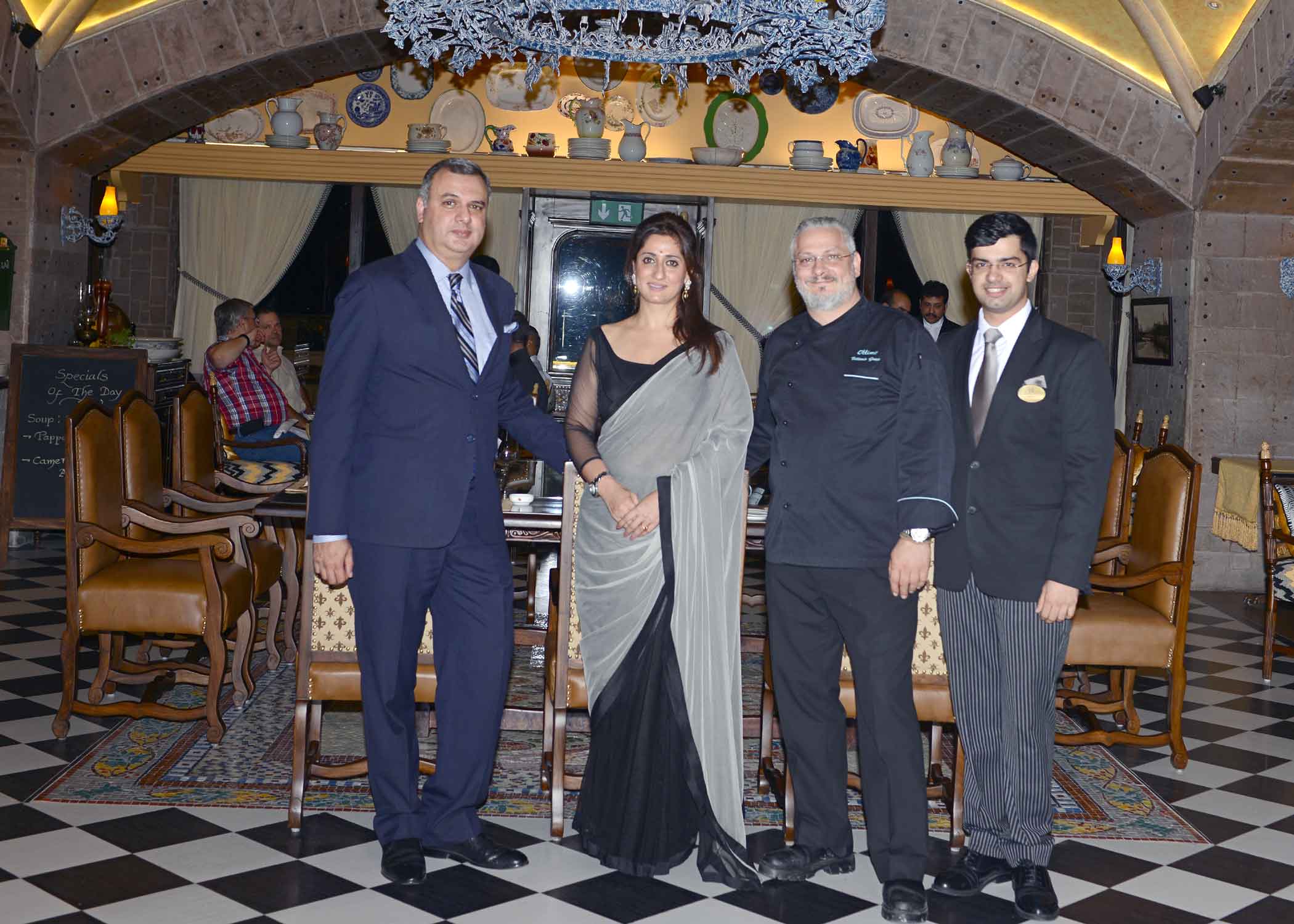 The biggest change? The very tastefully done interiors  all in house by Songdawala and his team, without engaging any 'formal' interior designer. Both restaurant and menu have expanded dramatically from their once vintage roots to a more elegant setting with rustic walls and cast iron chandeliers, a sprawling dining room featuring a bar and a full diverse menu and a great wine list. It still has its beautiful outdoors, but now with a water body, this place is going to be the hottest brunch and outdoor, fall / winter destination. The most delightful addition? The Double Stuffed Ravioli with Truffle and Wild Mushrooms, served with Parmesan Water. Thinking about the brand new Ottimo, I actually had a little Stockholm Syndrome as I familiarized myself with the shiny new sign and high ceilings, but was pleasantly snapped to the present moment with the aromas of the Scallops layered with Pecorino Cheese, Chorizo and Black Truffle with Garlic Surf and the Soup of Jerusalem Artichoke with Dark Chocolate and Gorgonzola. I doubt I'll get over those dishes pretty quickly and the same would go for you I'm sure.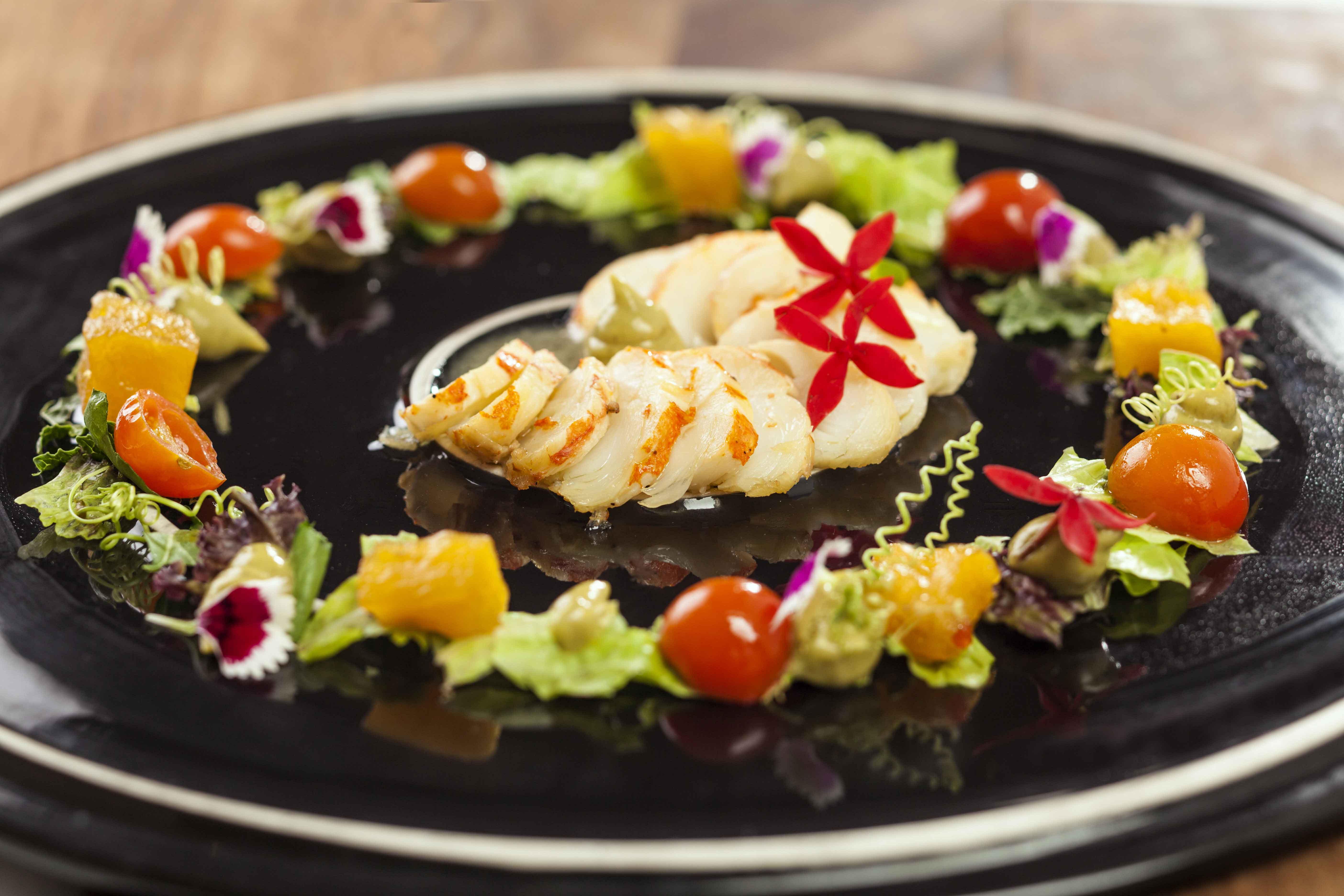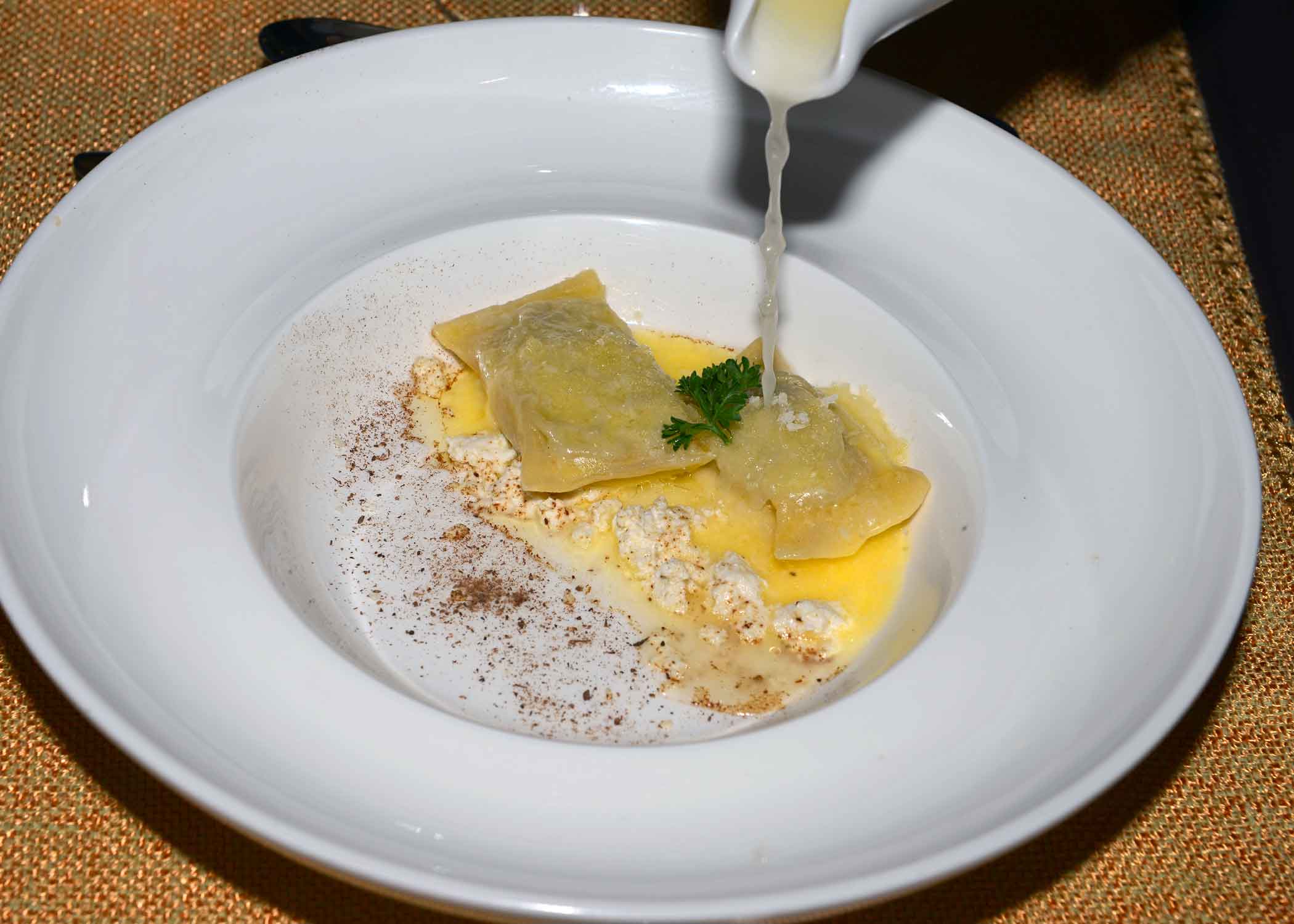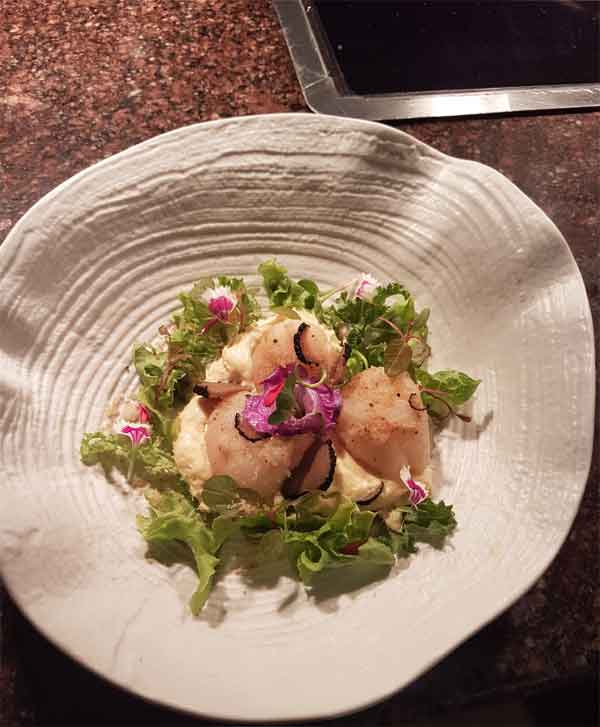 It's one of the best Slow Cooked Pork Belly in New Delhi, and you definitely need to make a trip here just to eat it. But one of the things I love most about this restaurant is that it's not gimmicky or a one trick pony. This isn't just a pizza joint. This is a real Italian restaurant with ridiculously good food, from the antipasti to the pasta to the pannacotta at the end of the meal. It's perfect for a date night, great for dinner with the parents, it's great for people watching and there's even an herb garden where they pick all the great stuff that goes into the dishes.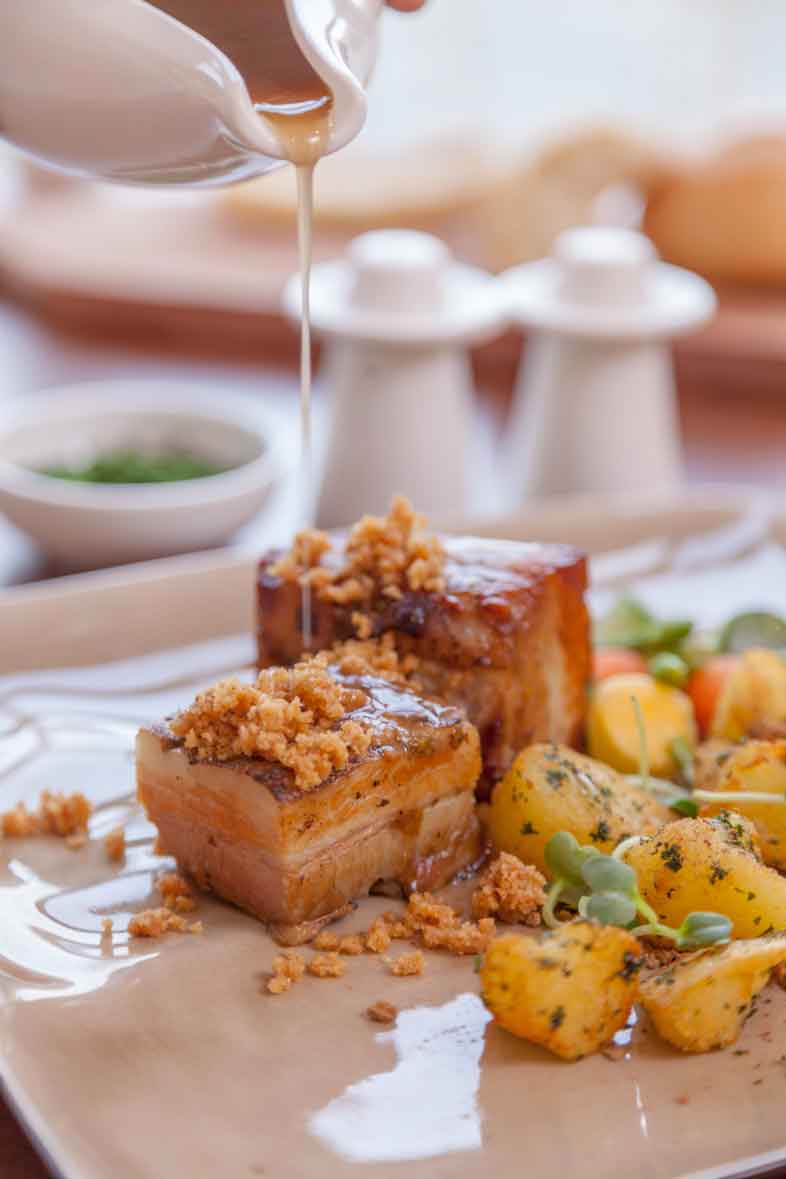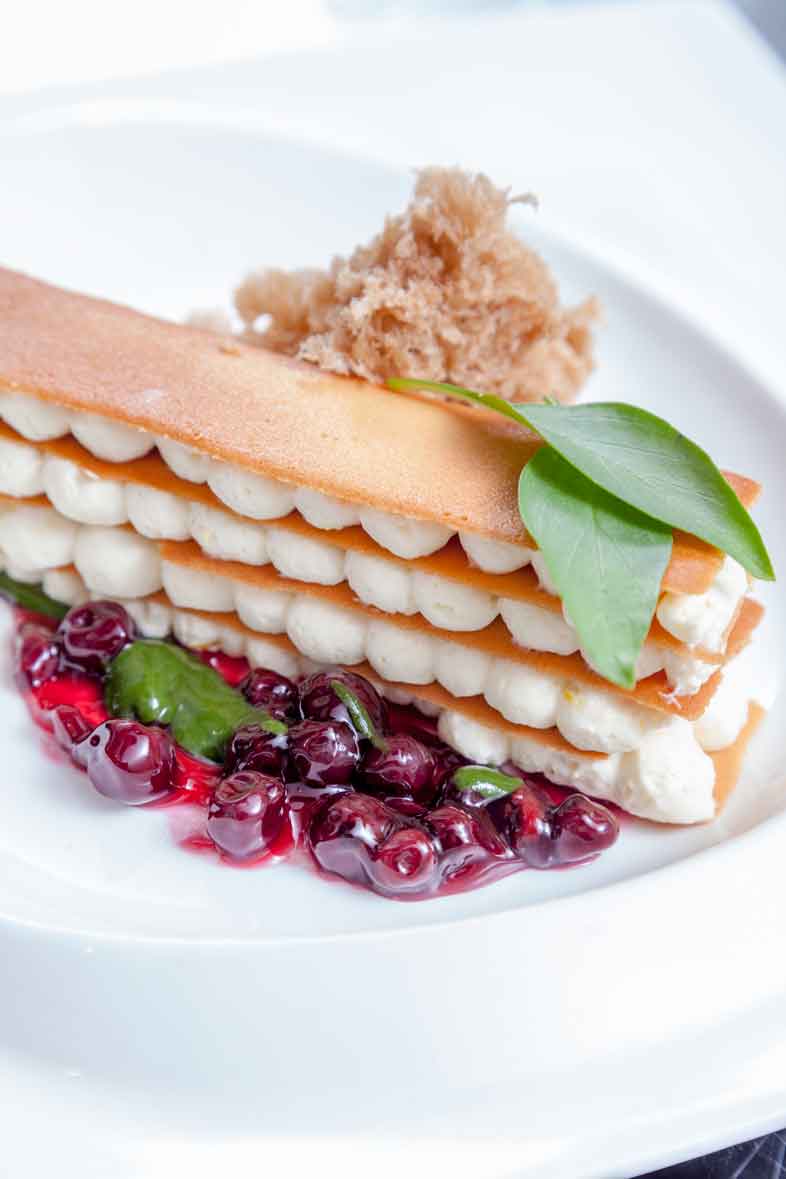 As it stands today, the only difference between Ottimo and some of New Delhi's most classic Italian restaurants is time. I certainly hope that when we dig up the capsule again 20 years from now, this place will still be at The Maurya. And I'll probably still be writing restaurant reviews, trying to figure out what the 2036 word for "cool" is.
Parmigiana Rivisitata Con Olio Al Carbone
Over lapped sheets of aubergine and tomato topped with extra virgin olive oil, parmesan mousse, parmesan chips and charcoal olive oil.
This is what could get me hungry anytime in the day. Parmesan Mousse, Parmesan Chips … Greco Vittorio gets it perfect.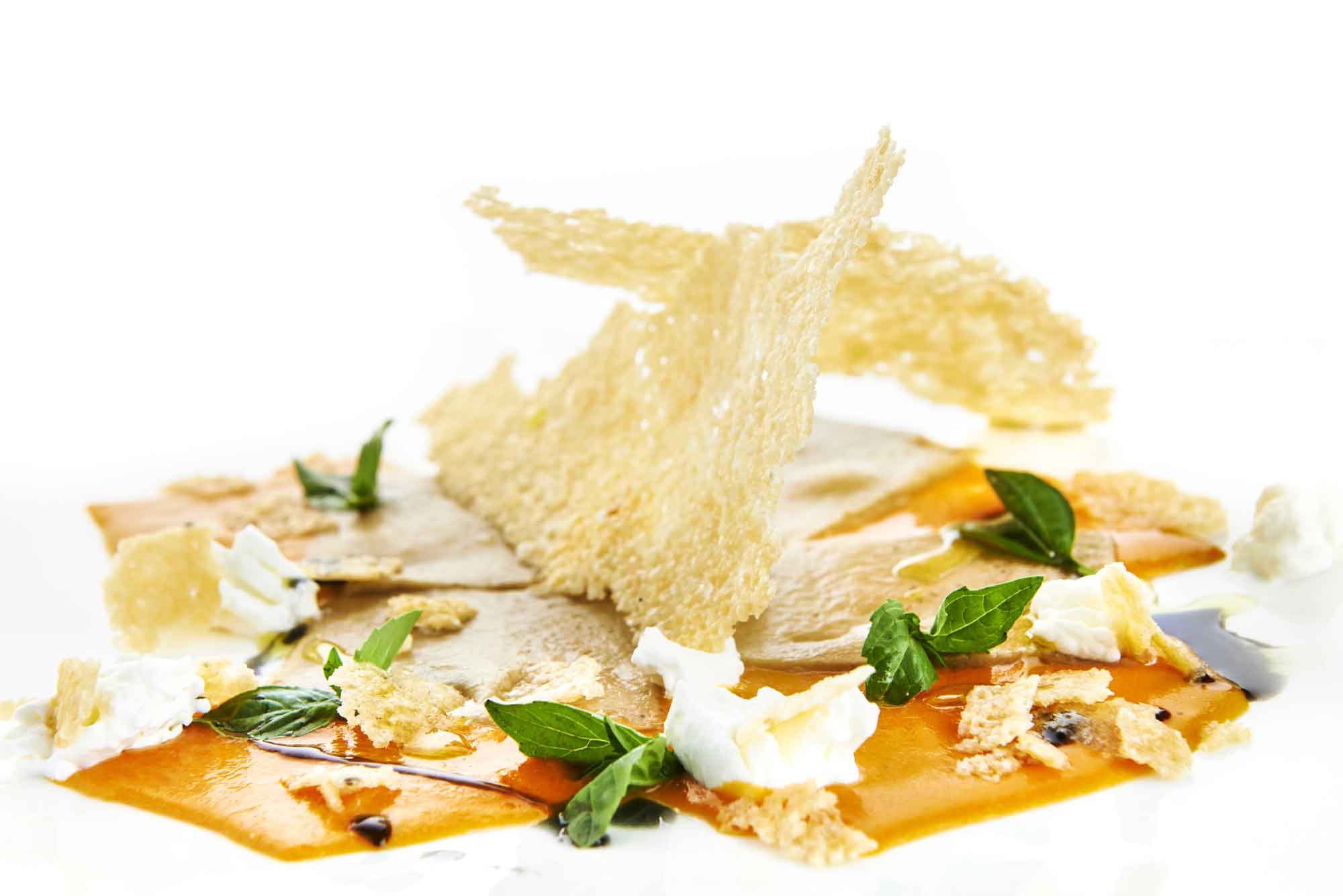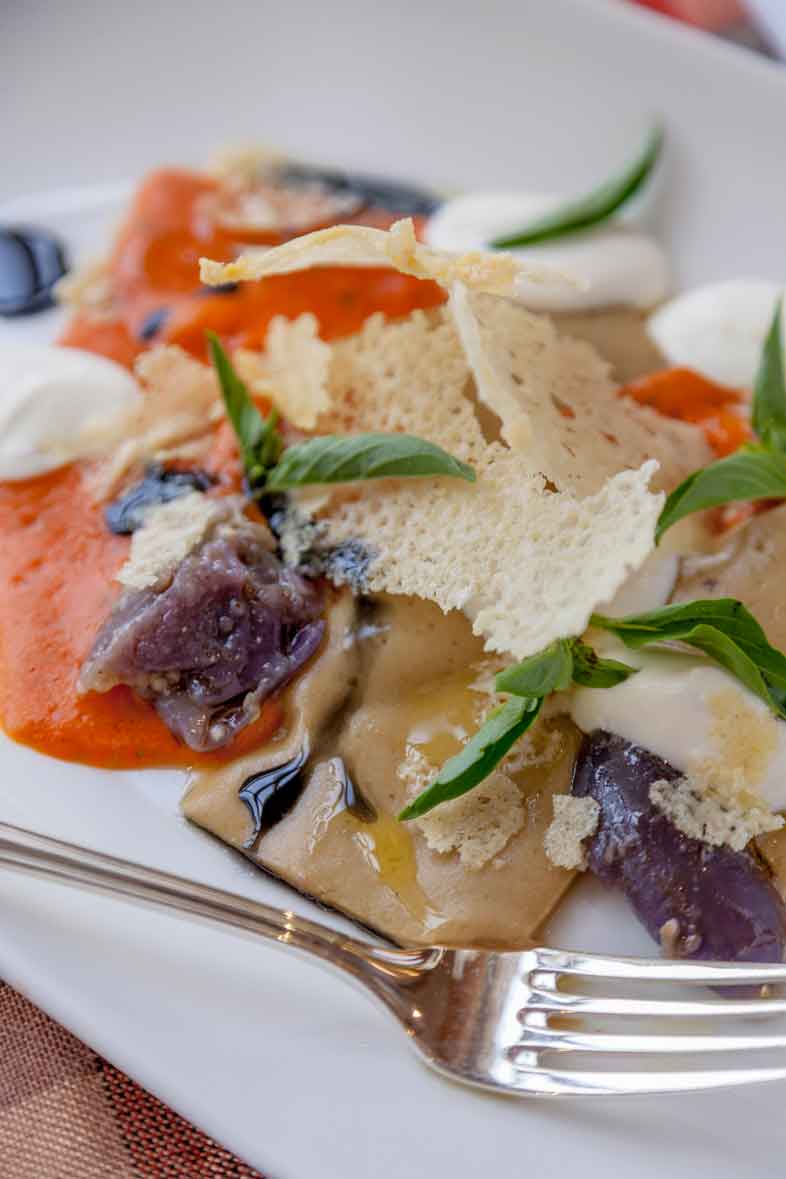 Insalata di gamberi con burrata e cipolla bruciata
Warm prawn salad with burrata, mesclun greens and burnt onion
If you like to mainline Prawns and want something not too heavy, you'll enjoy this. The freshness of the Burrata is fabulous along with the other elements in this dish.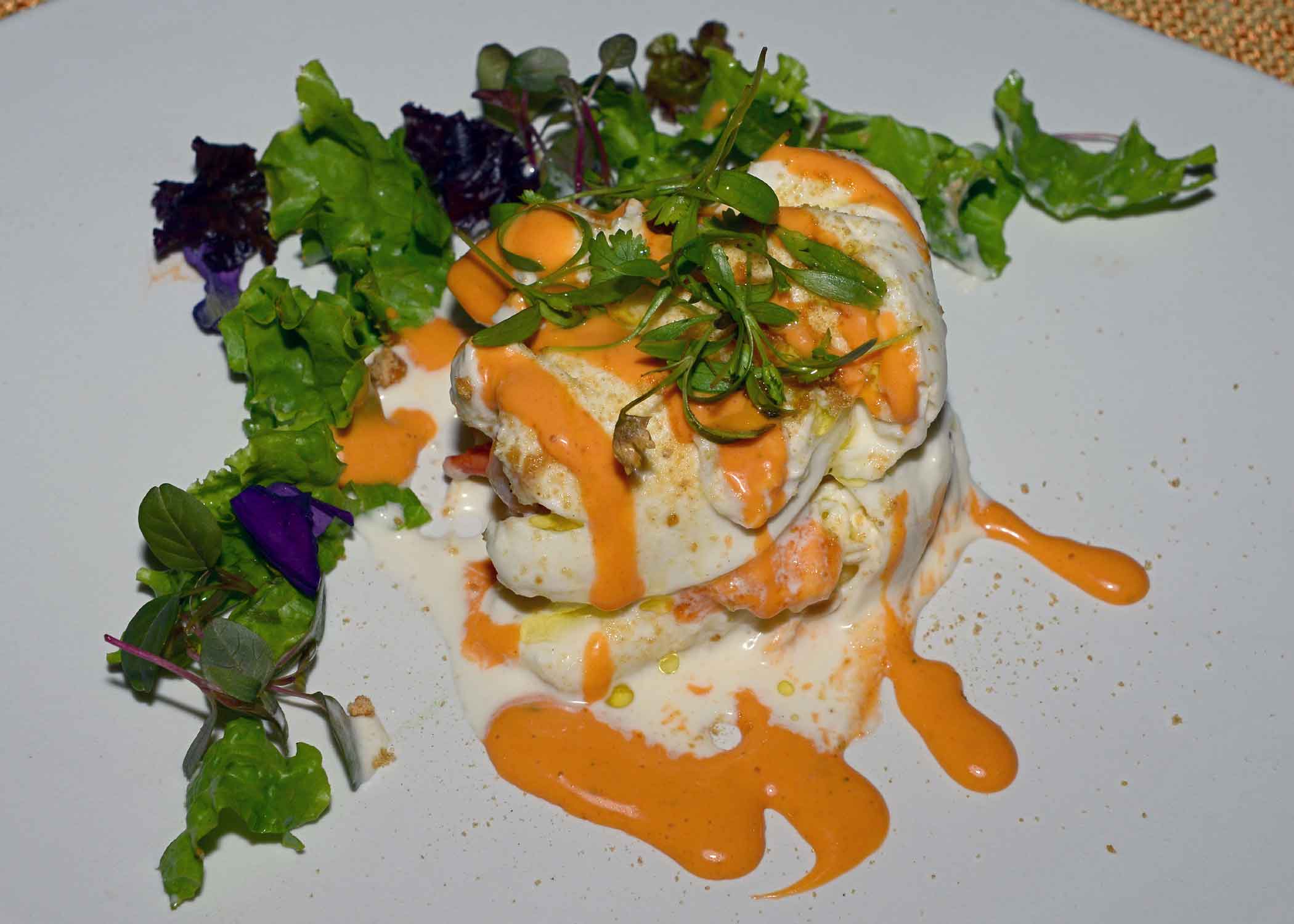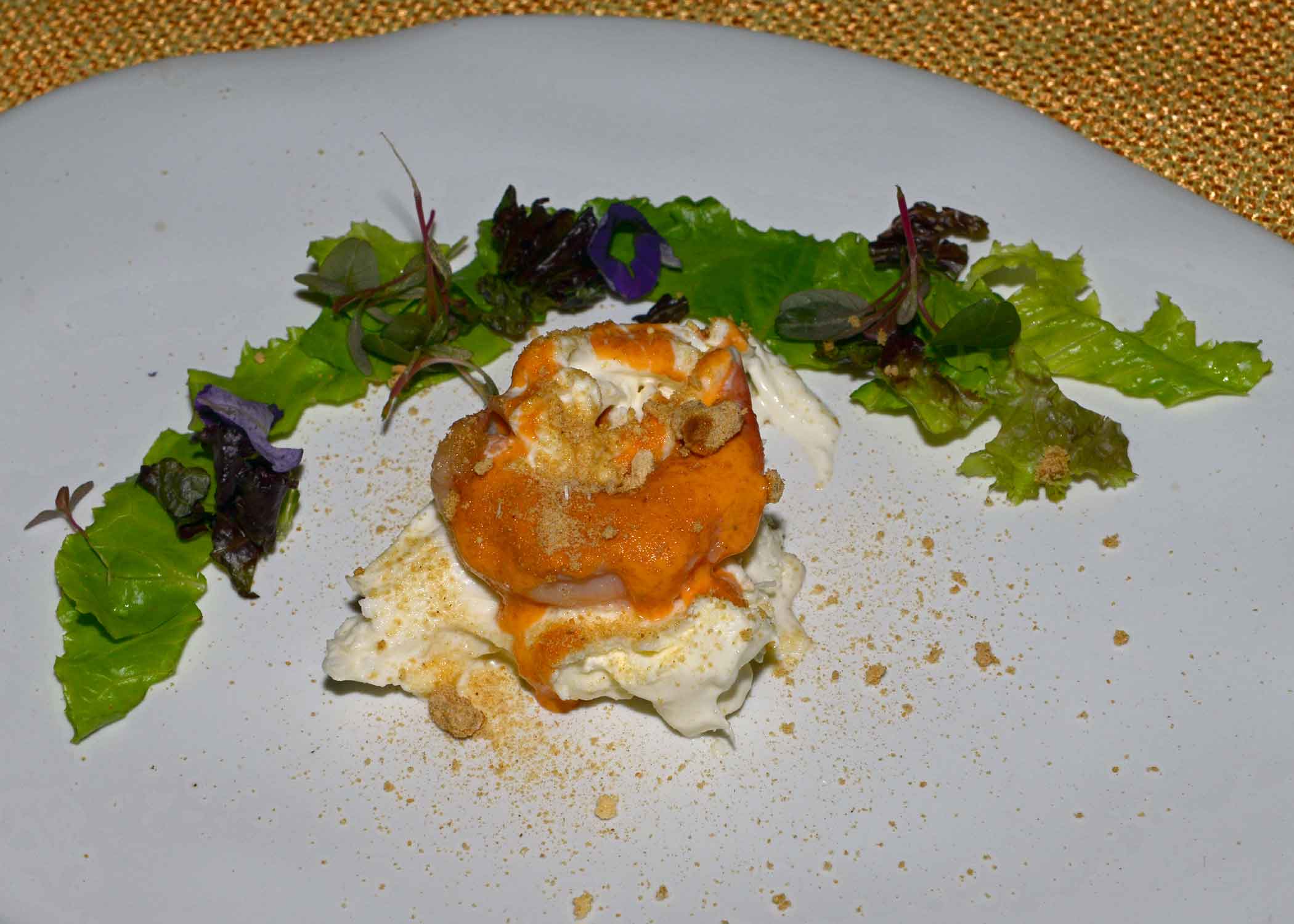 Zuppa di carciofi di gerusalemme con cioccolato amaro e gorgonzola
Jerusalem artichoke with dark chocolate and gorgonzola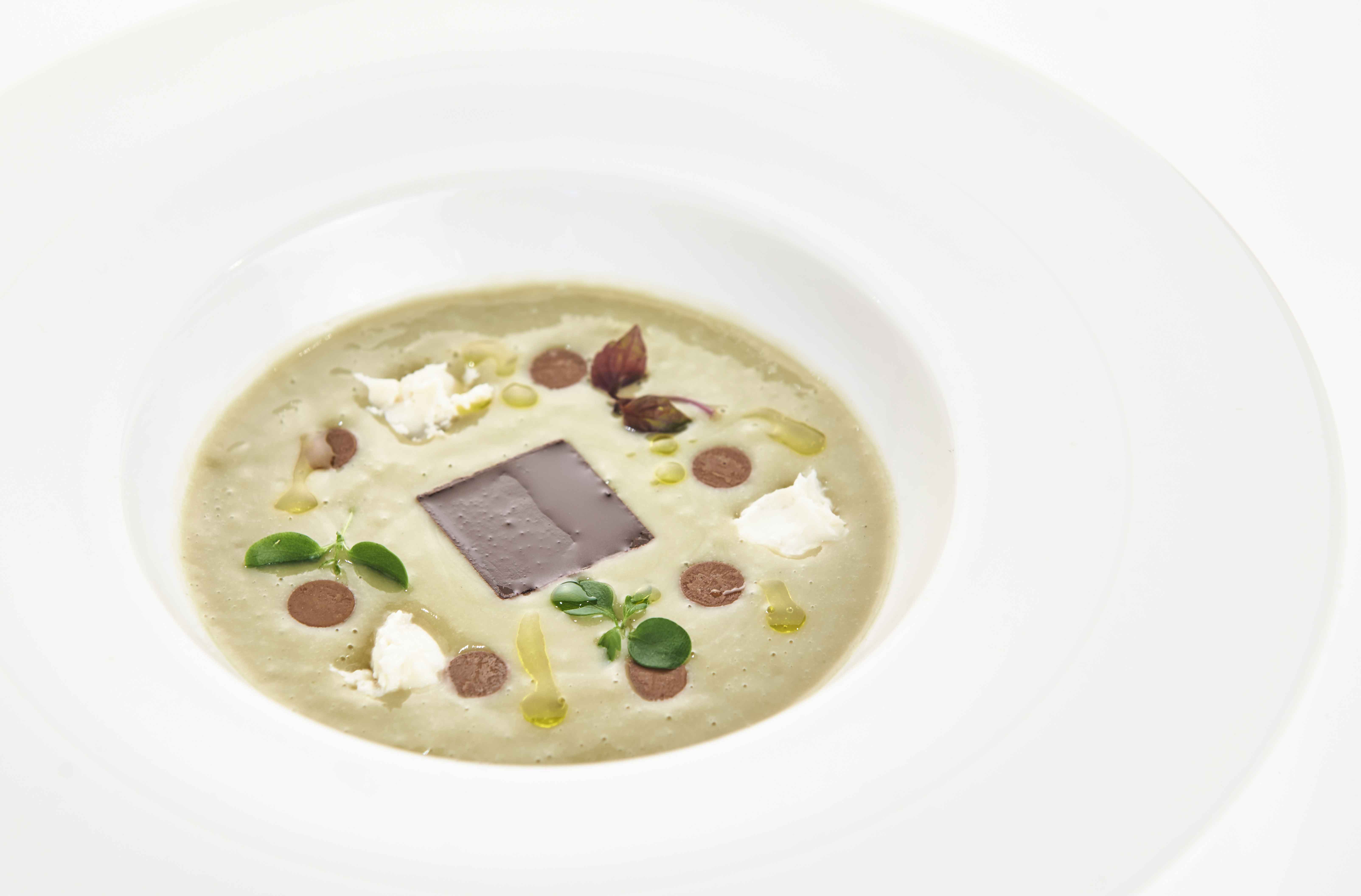 Costolette D'agnello Ripieno Con Tartufo Nero E Parmigiano In Crosta Di Mandorle

Tender lamb chops stuffed with Parmigiano and truffle, crusted with almonds and bread crumbs, served with vanilla mash potato, spinach and sautéed vegetables.
This dish is a must-try. Probably the most gorgeous and delicious thing on the revamped menu, these lamb chops are everything you can wish for. They're super fresh and come with a range of fancy accoutrements to accompany your chops with.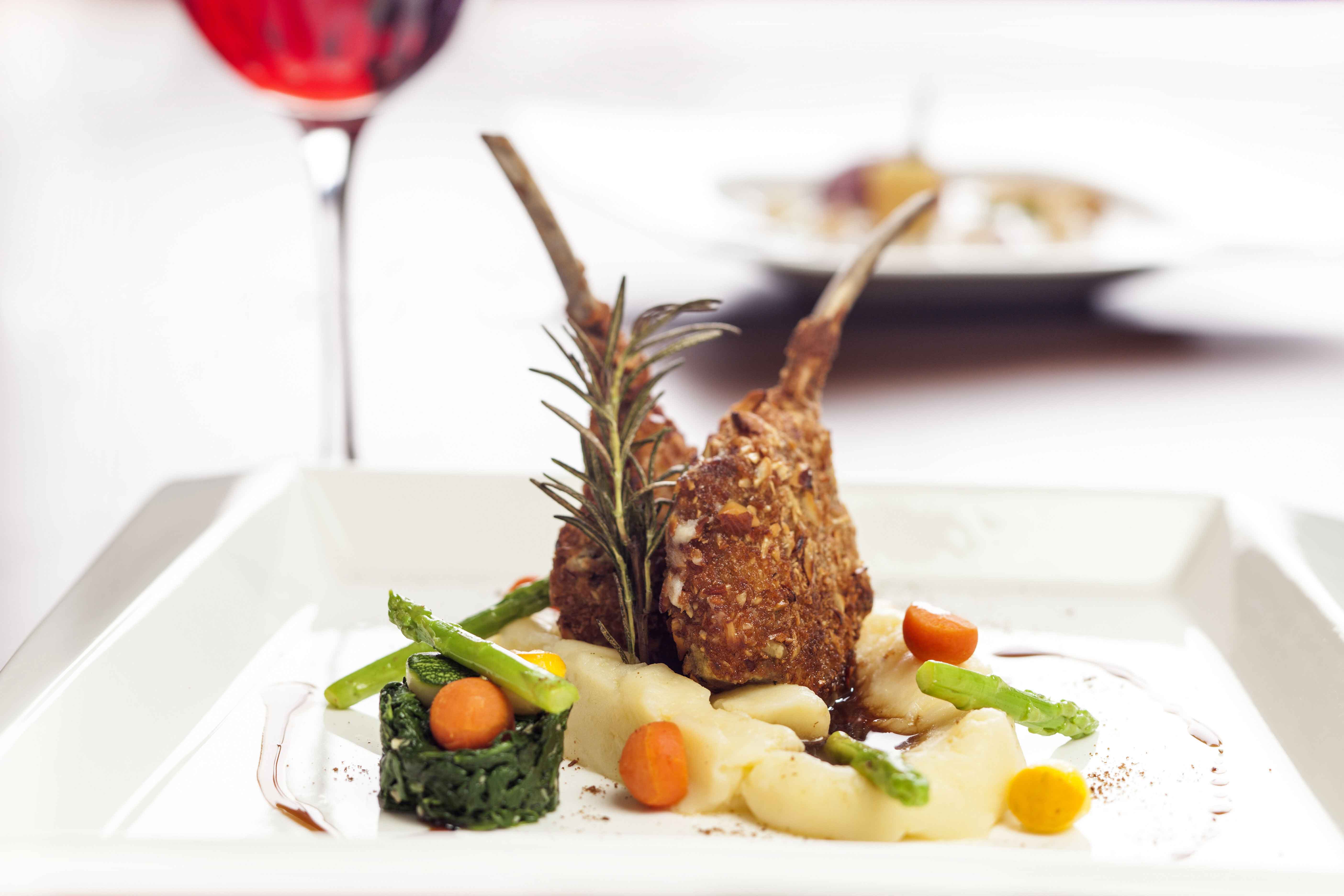 Tortelli burro e acciughe con crema di cavolfiori
Butter and anchovy tortelli tossed in cauliflower cream
A perfect, simple Tortellii with a delicious cauliflower cream. Comfort food.

Address-
Ottimo At West View
At the Rooftop
ITC Maurya, Sardar Patel Marg, Diplomatic Enclave, New Delhi 110021
For reservations, please call 011-46215152/ 26112233.