PADDINGTON
Contributed by Liquor.com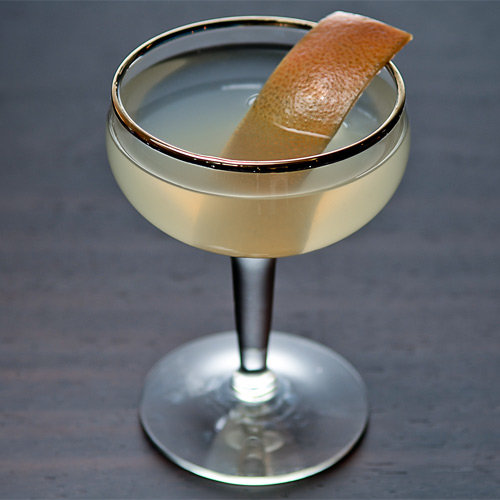 ABOUT THE PADDINGTON COCKTAIL
Named for the marmalade-loving bear, this drink gets a jolt of fruit flavor from orange preserves.
INGREDIENTS IN THE PADDINGTON COCKTAIL
1 dash
St. George Absinthe Verte
1 1⁄2 oz
Lightly aged blended rum
1 tsp
Bonne Maman Orange Marmalade
HOW TO MAKE THE PADDINGTON COCKTAIL
Rinse a chilled coupe glass with absinthe.
Add the remaining ingredients to a shaker and fill with ice.
Shake, and strain into the prepared glass.
Garnish with a grapefruit twist.
Flavor: Fruity/Citrus-forward Sour
Base Spirit: Absinthe Rum
Cocktail Type: Modern Classics
Served: Neat/Up
Preparation: Shaken
Strength: Medium
Difficulty: Medium
Hours: Aperitif Dinner/Paired with food Evening
Brands: Banks Lillet St. George
Article Courtesy: liquor.com