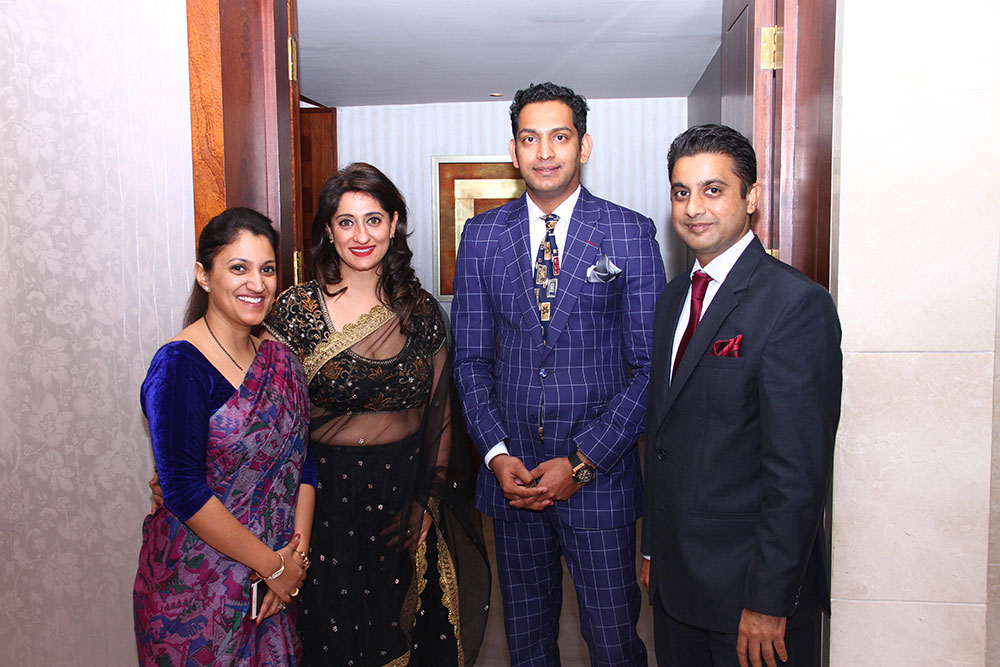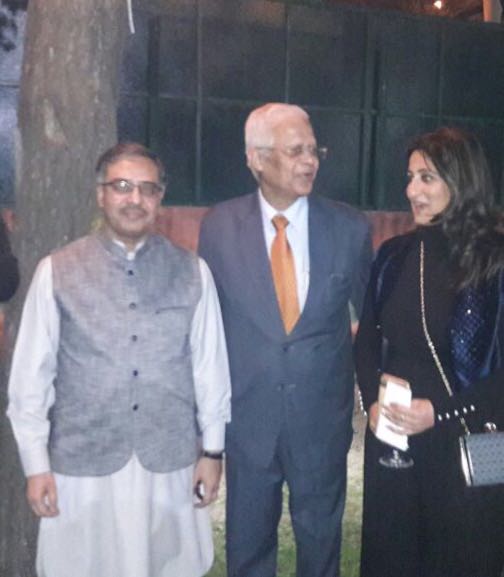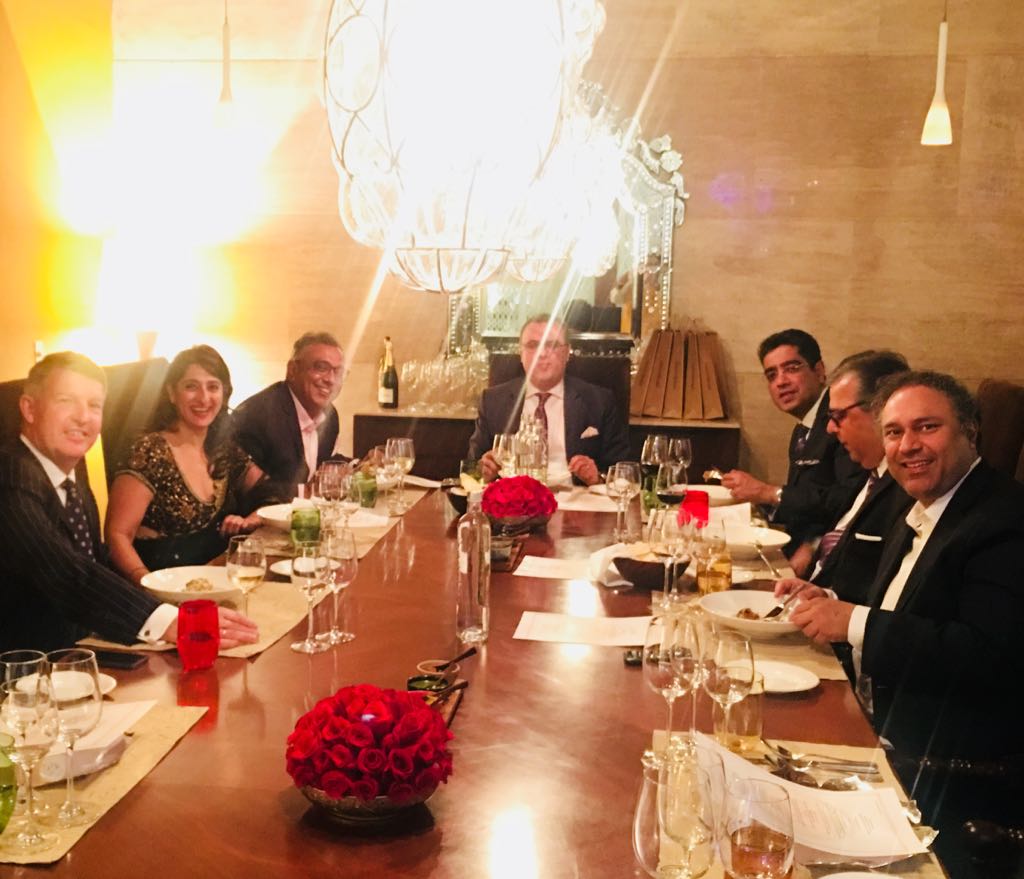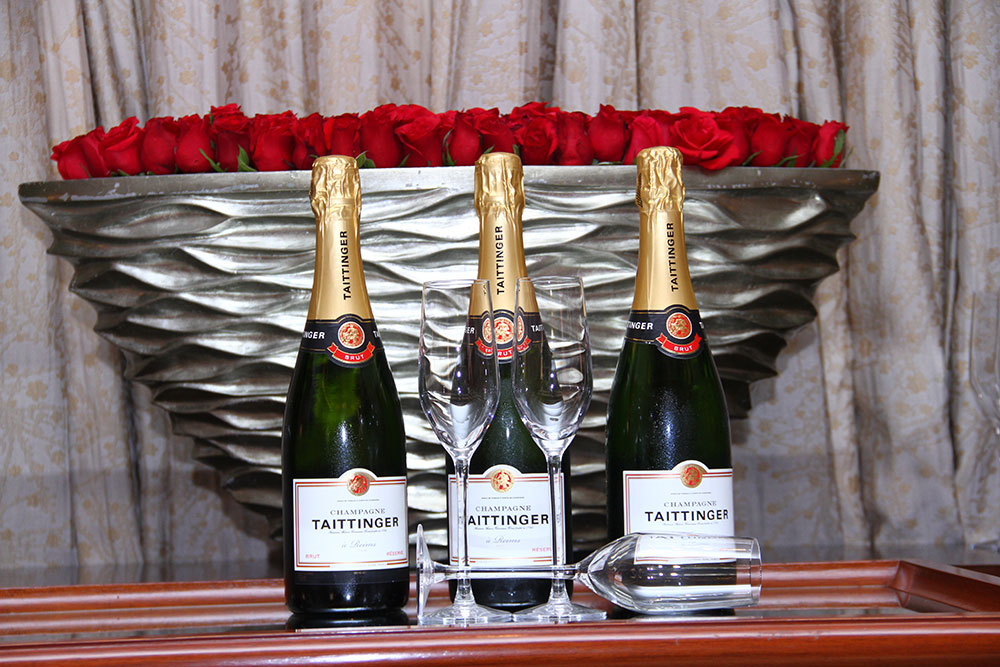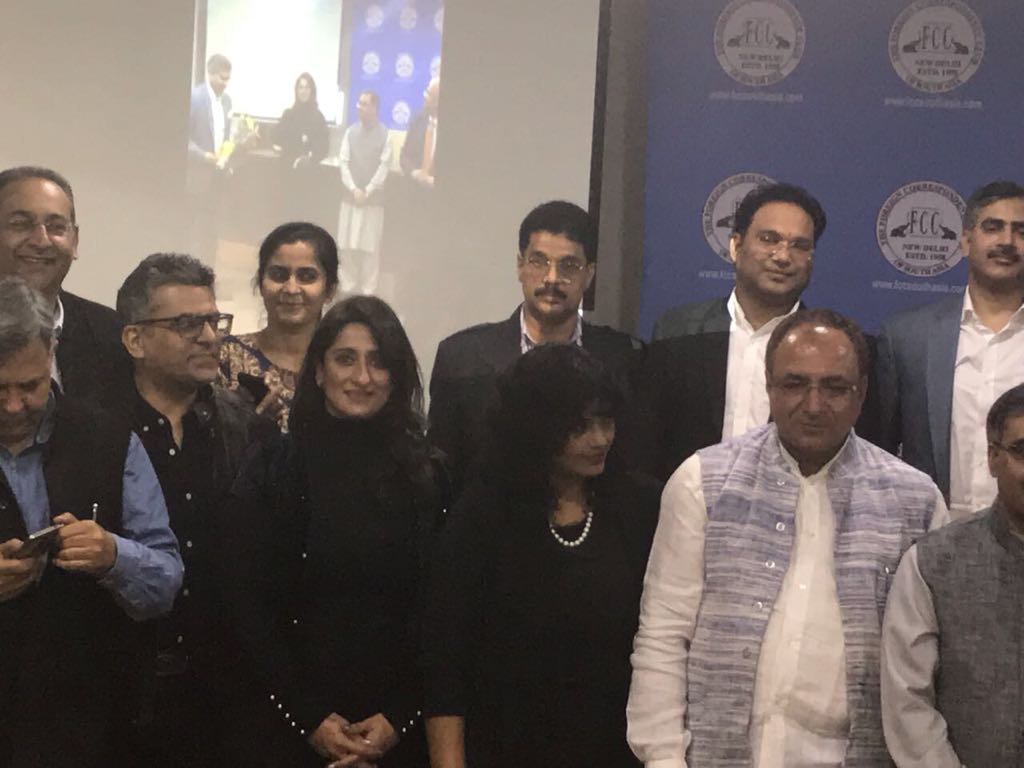 The Best In The Business – Hospitality: Presenting Small lists of The Men & Women Who Make a Difference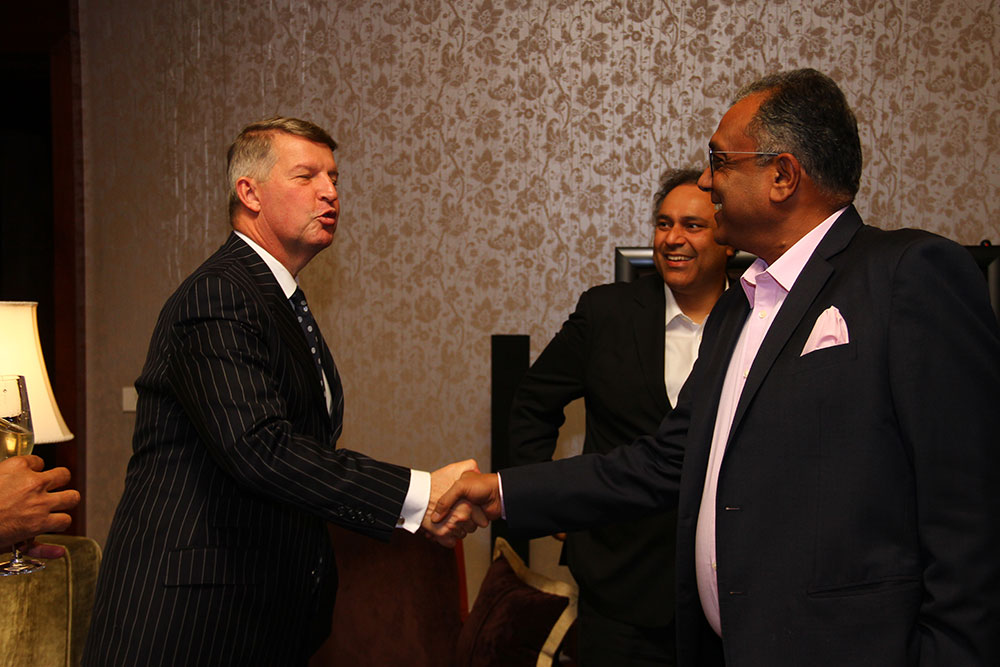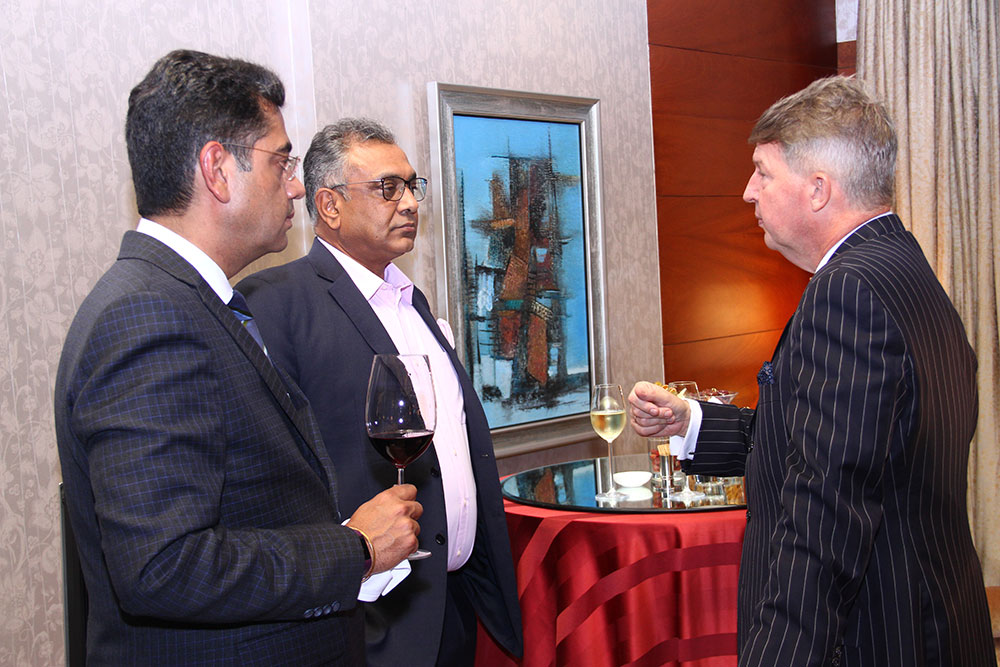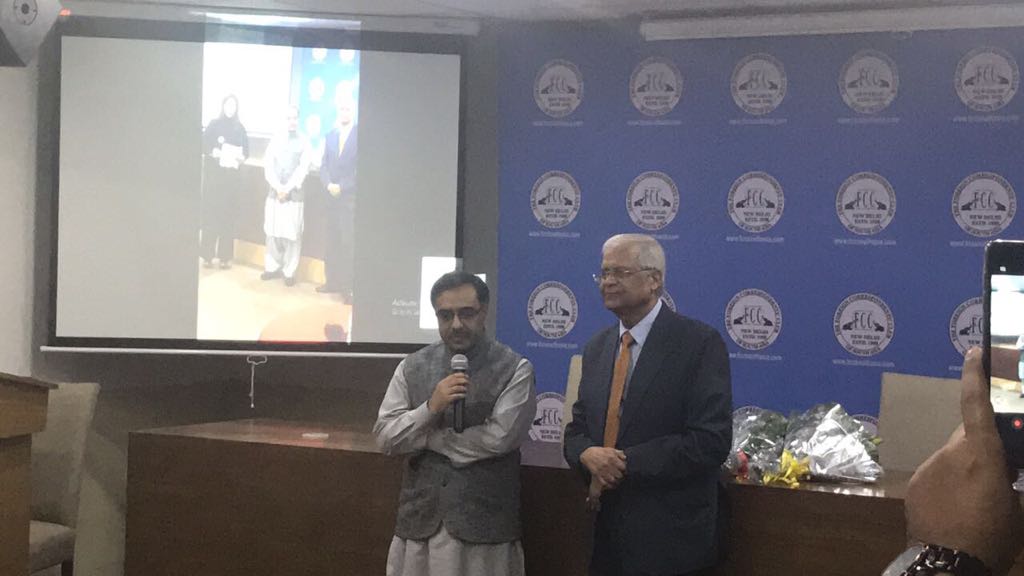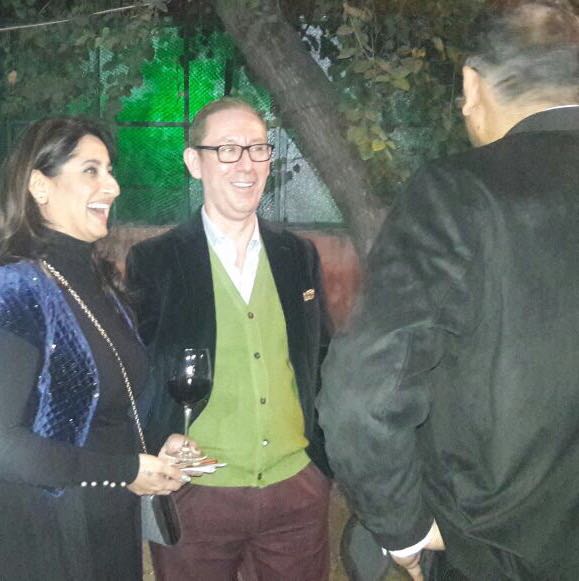 In this ongoing series, Damn Fine life brings to you individuals that are making a difference in the field of luxury across many categories and around the world, celebrating their leadership, innovation and the many positive changes they are making in the business of luxury. Luxury as a business is a vastly complex landscape, blending past and present with the needs of today and tomorrow. There are a great many people making great strides in ensuring it remains strong and relevant.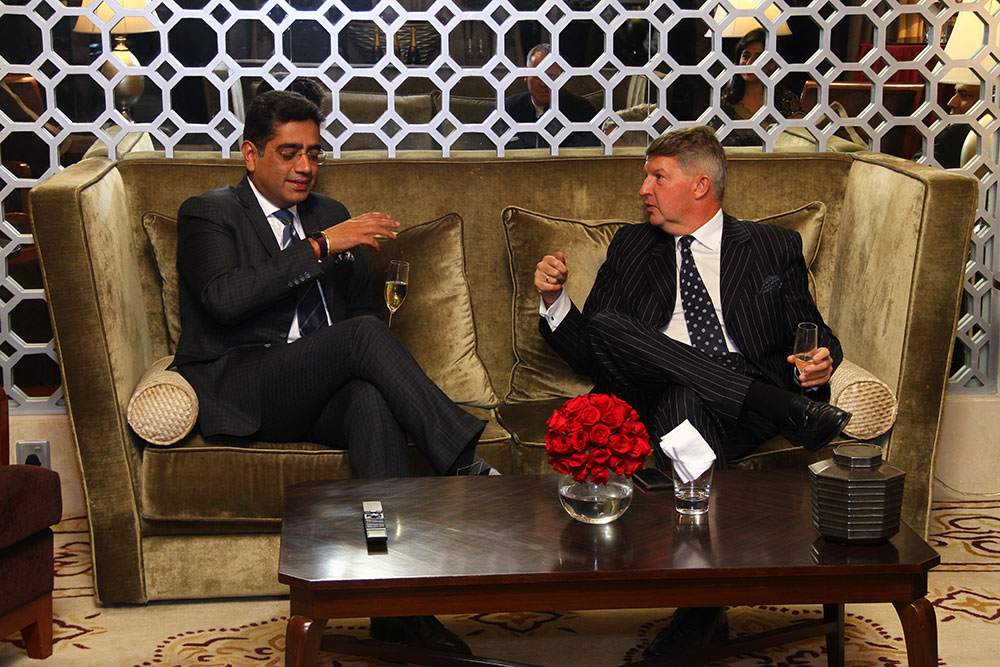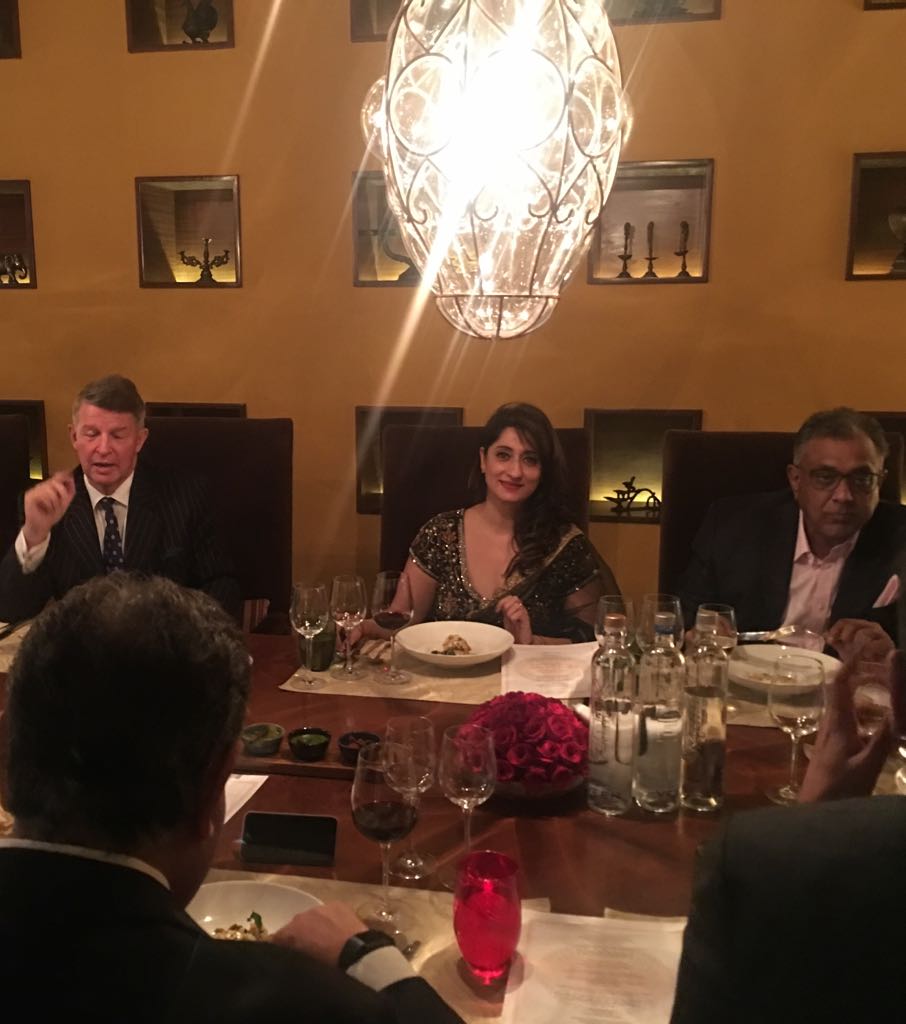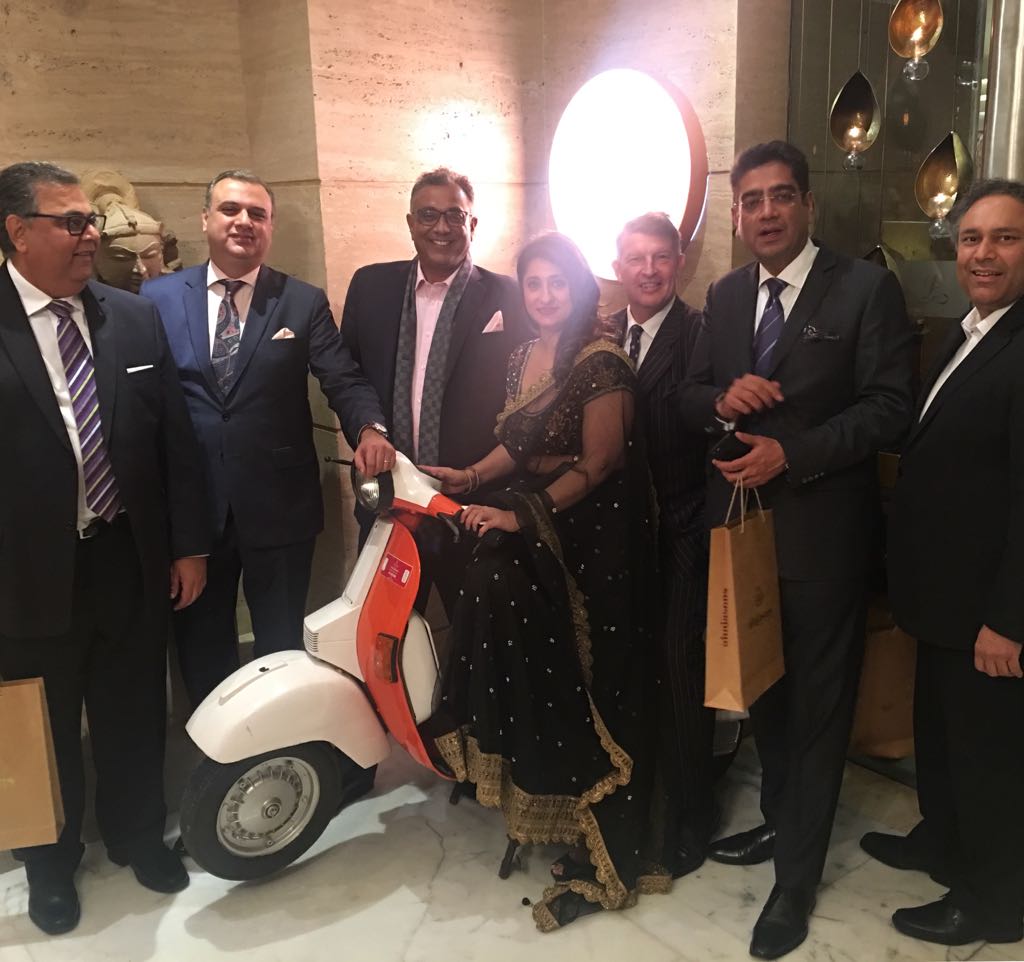 It gives me great pleasure to introduce you to individuals who are making a big impact with the potential to make an even bigger ripple, a butterfly effect – Positive Luxury. Their mission is "Inspiring people to live better and influencing brands to do better."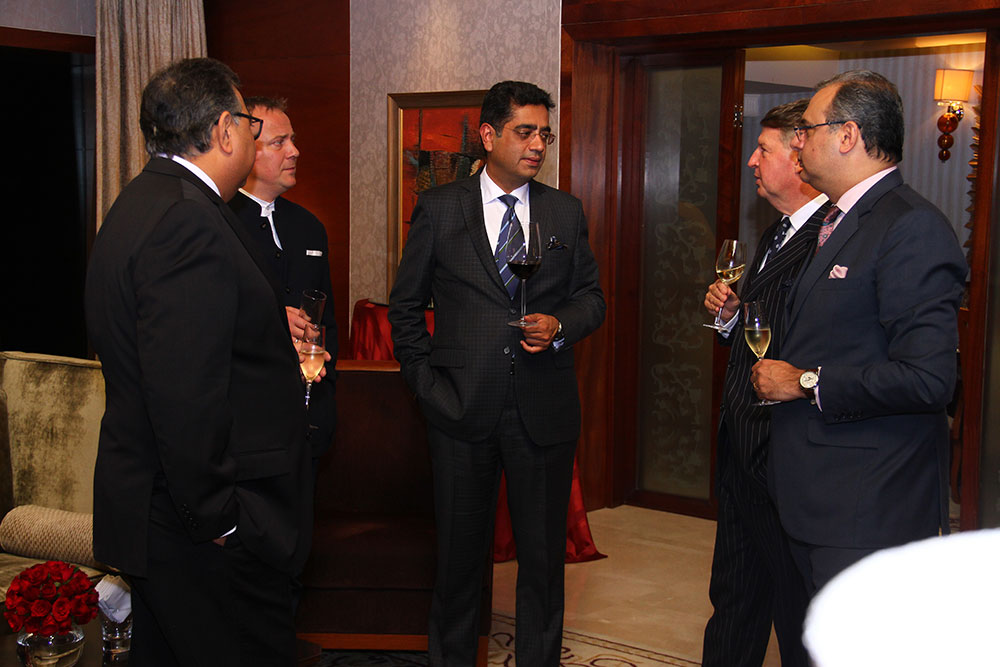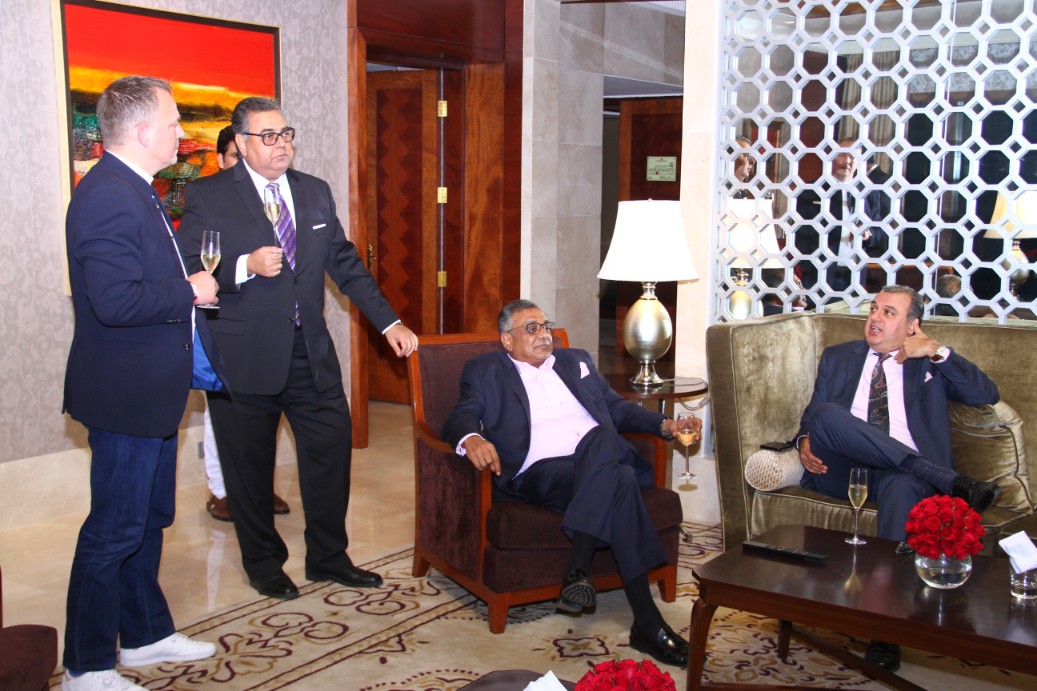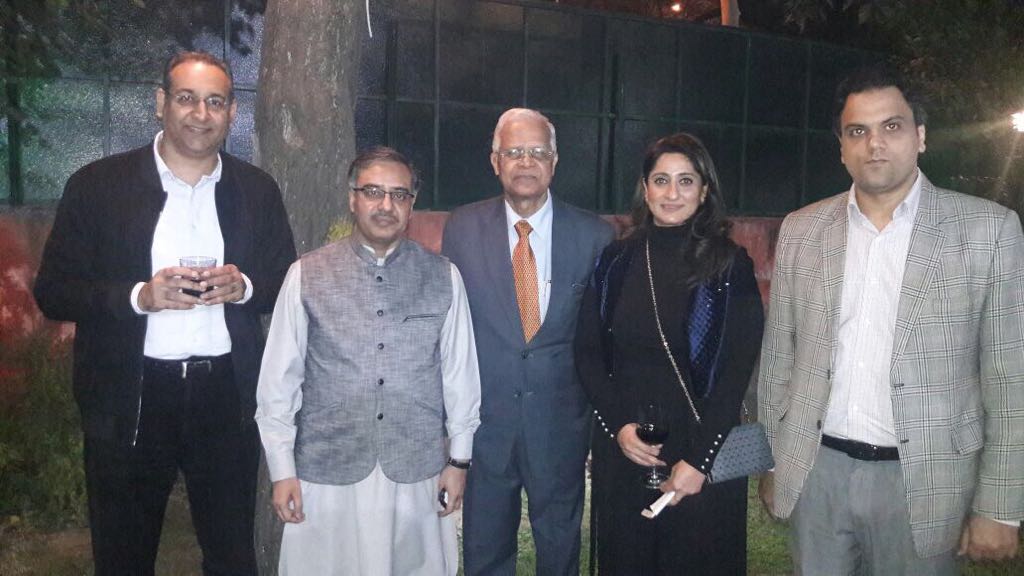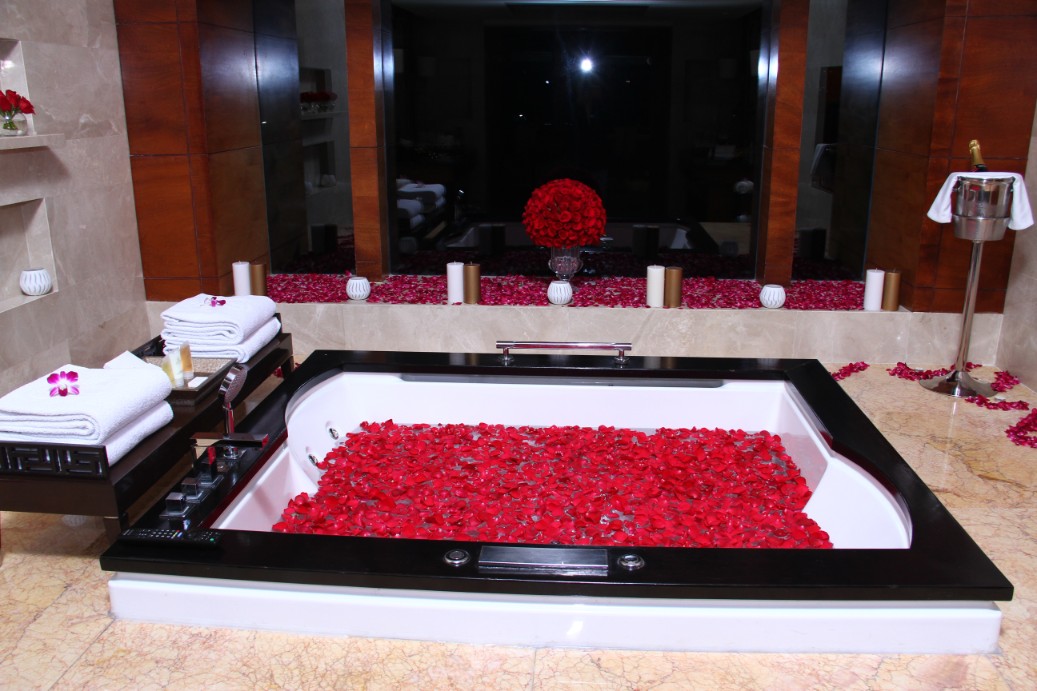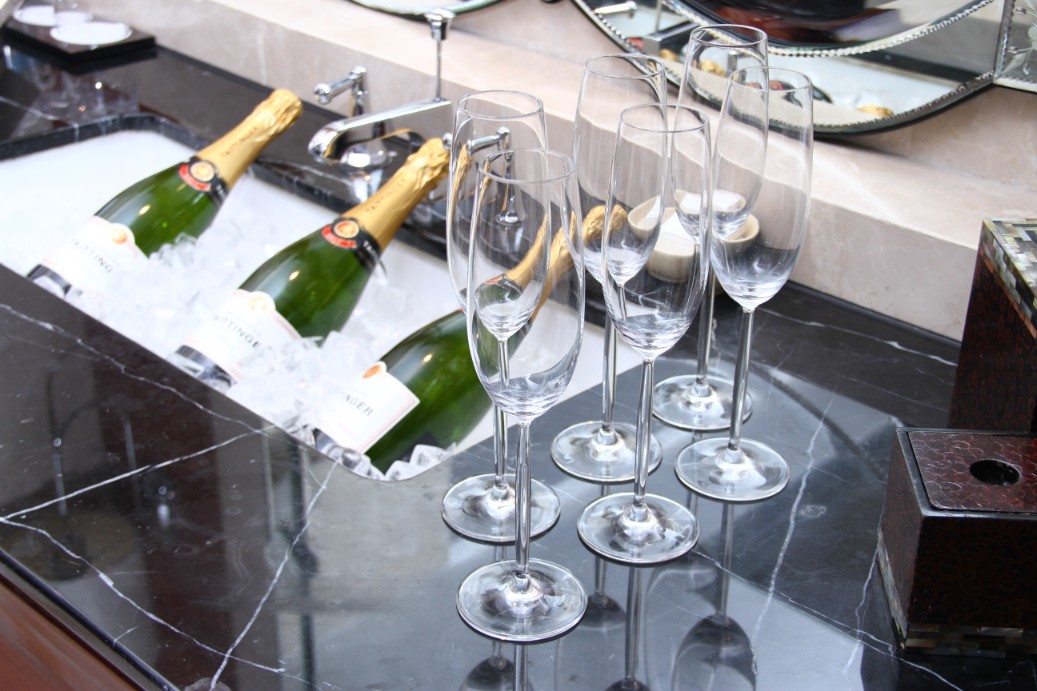 Sanjay Sharma, Market Vice President, North India & Nepal, Marriott International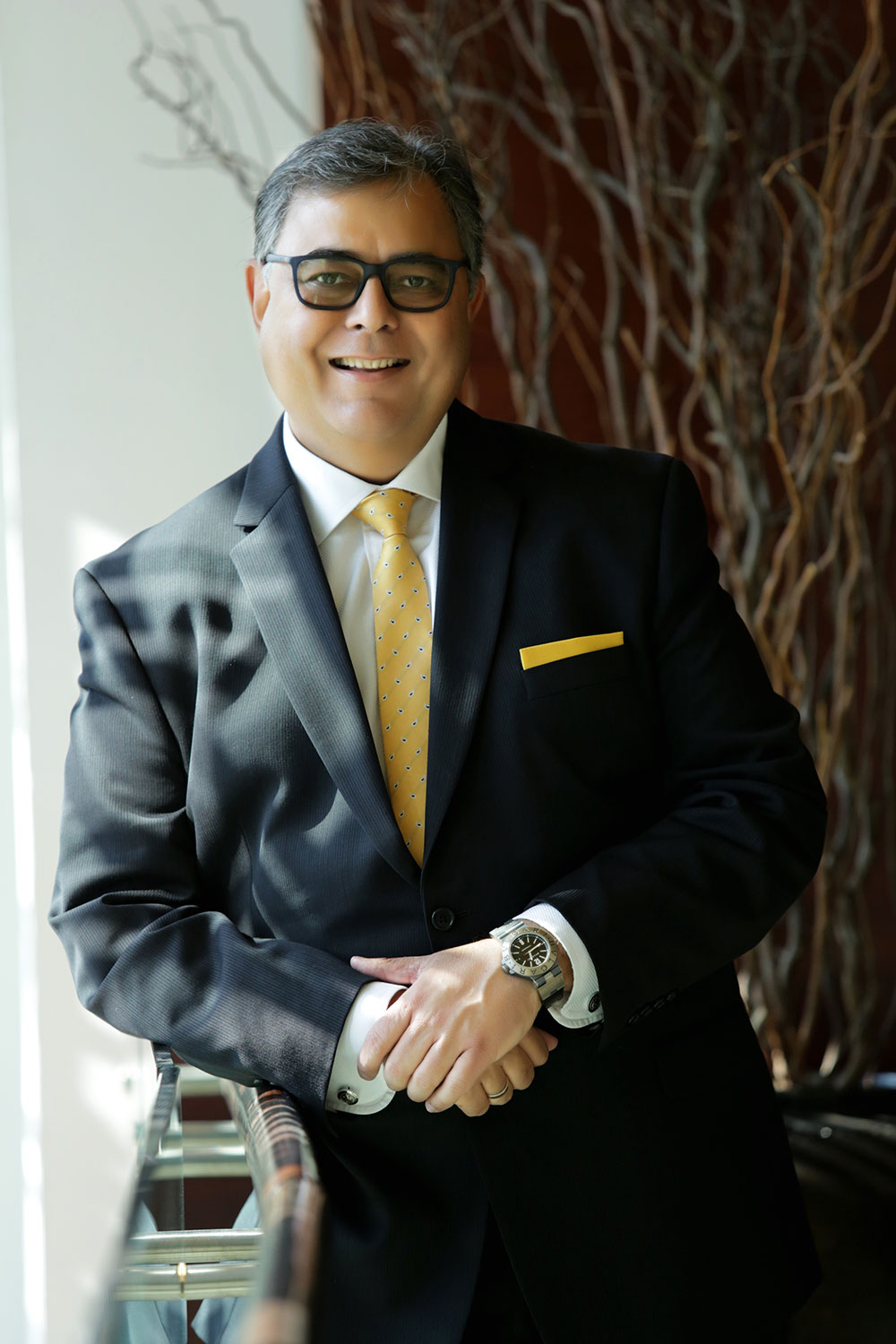 Sanjay Sharma – Market Vice President, North India & Nepal; Marriott International. Sanjay Sharma, no doubt stands out for his contribution to the world of Luxury hospitality, but knowing him personally, he stands out first as a human being in his signature warm and sweet self, and as a "Damn Fine Person". This strengthens his position on the list here.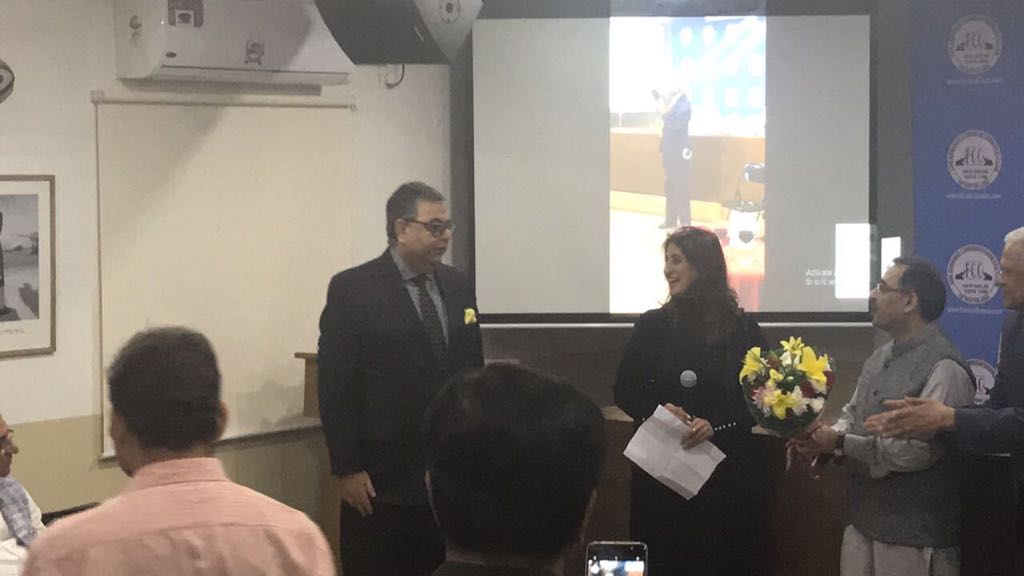 Responsible for the operations and management of the company's 18 hotels in North India & Nepal, with nearly 12 in the pipeline. Additionally, as part of the core leadership team of South Asia, Sanjay is also responsible for growth strategies, brand positioning and performance of the hotels and for driving the growth of Marriott International's portfolio in the region.
With almost 30 years of experience across Europe, Middle East, Africa and Asia, Sanjay is a veteran hotelier with expertise in hotel Operations as well as Sales & Marketing, Revenue and Business Development. He is also a member of leading industry bodies and a regular speaker at prestigious forums. He has also been recognized as 'One of the finest Hoteliers Worldwide' by the American Academy of Hospitality (2007).
A Finance graduate, Sanjay is based in Gurgaon and is passionate about motorsports. He is a regular on the national motorsport circuit and participates in adventure rallies across the country. His other thrilling pastime is a game of snooker with his 10 year old son.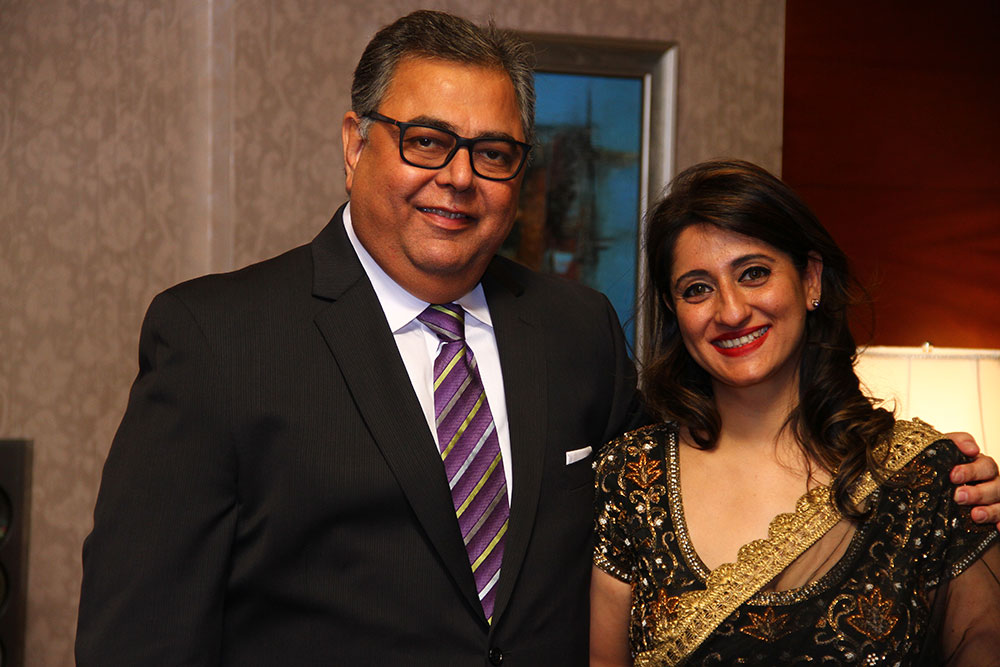 Dilip Puri – Founder & CEO, Indian School of Hospitality. Former Managing Director and Regional Vice President of Starwood Hotels and Resorts South Asia.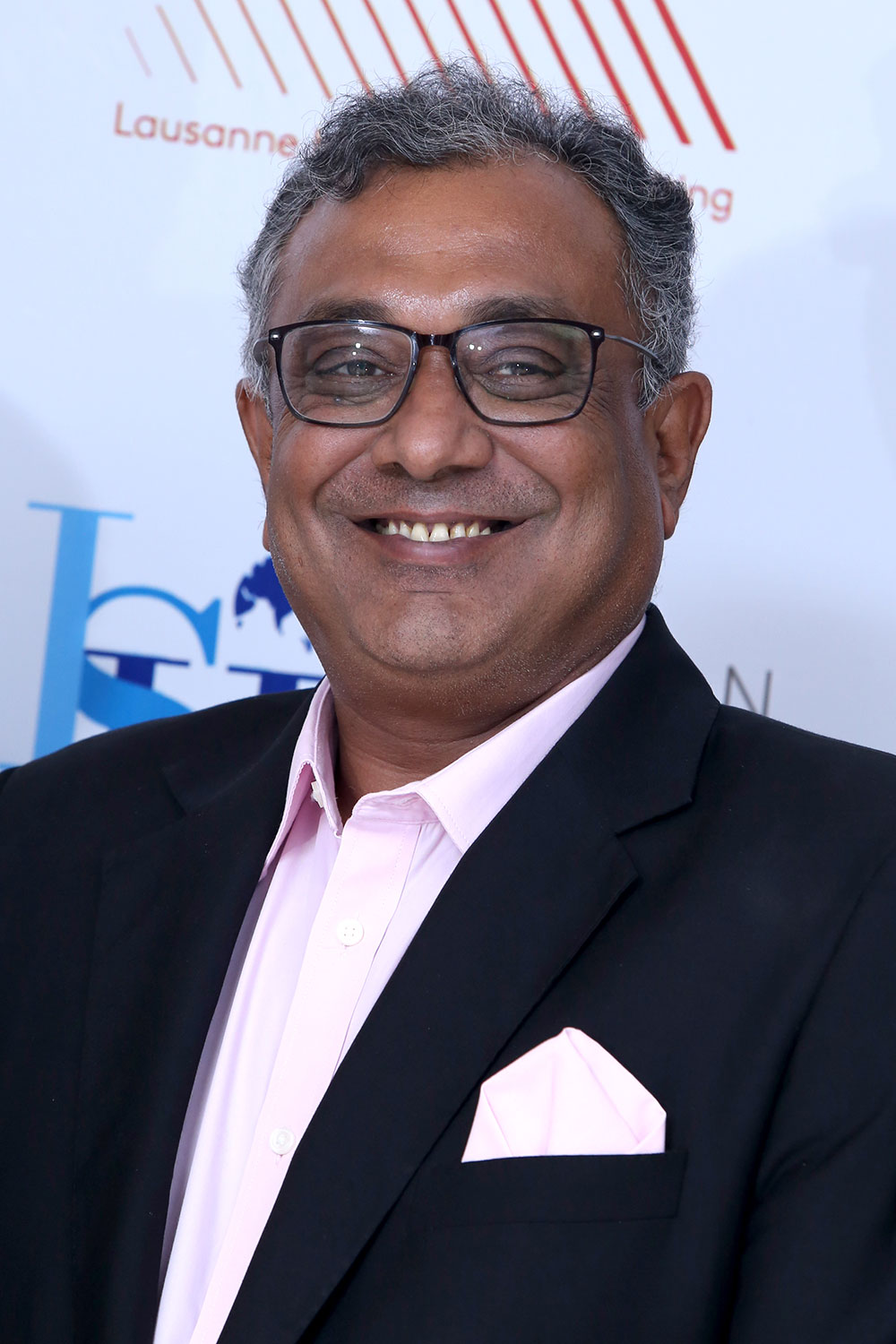 Dilip Puri, has been instrumental in making Starwood a brand to reckon with when it first came to India.
Dilip has over three decades of experience in the hospitality industry and has worked with brands such as Oberoi, Taj, IHG, and Starwood in India, Australia, and Africa.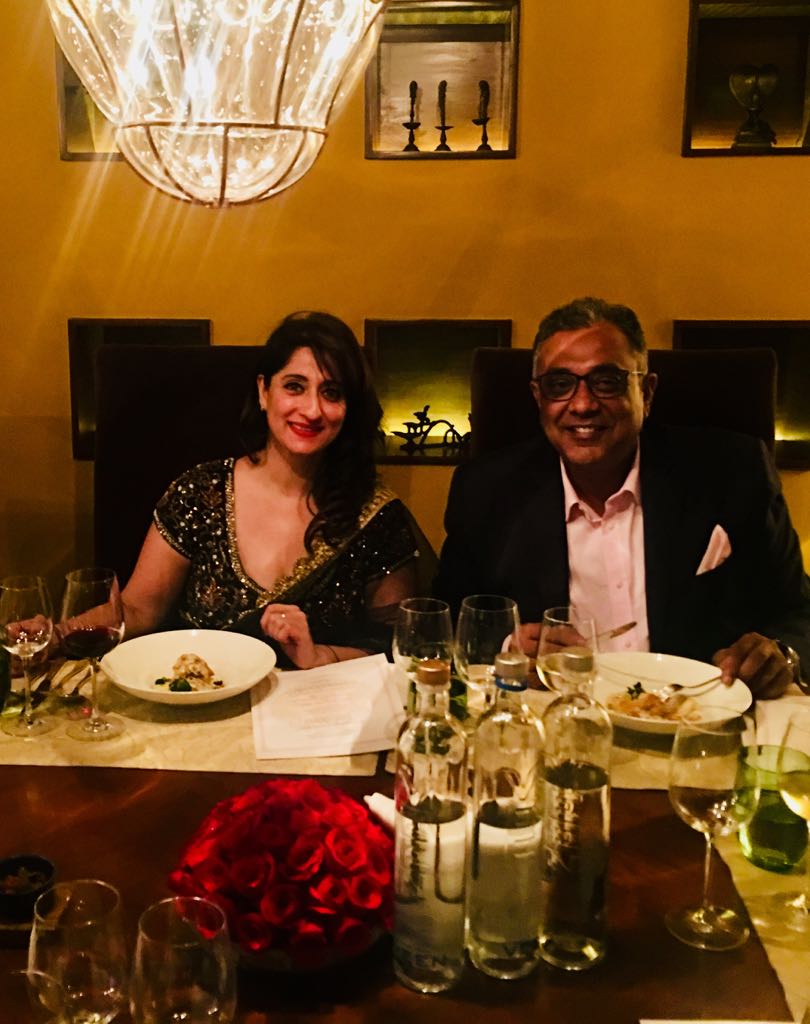 Very Proud to have him as a part of our "Damn fine List" of the Best In the Business.
ANURAAG BHATNAGAR – Multi Property Vice President, Luxury India, Marriott International General Manager, The St. Regis Mumbai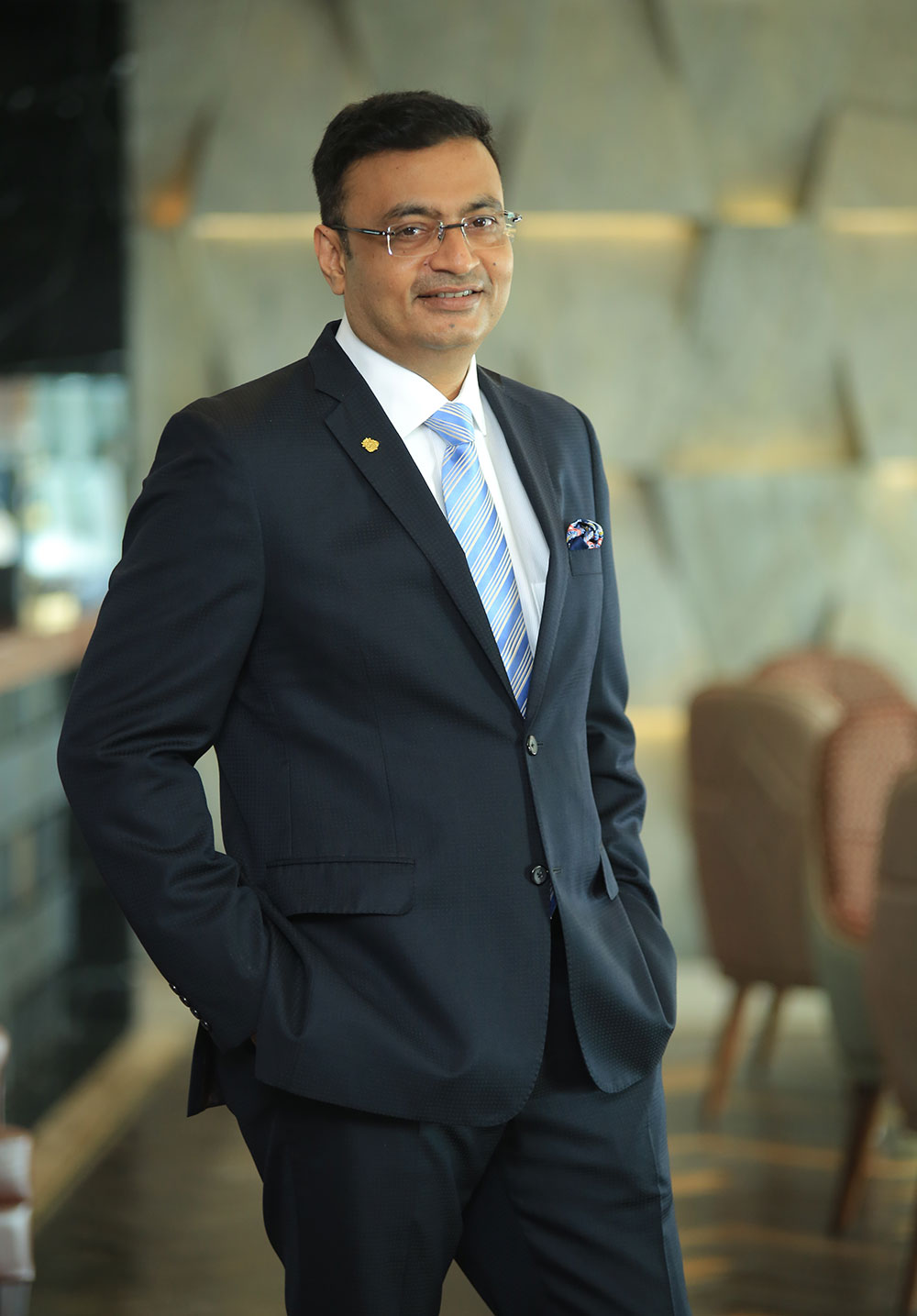 Knowing Anuraag personally since the past decade, I can say with a certain surety, that I've yet to see someone as hard working and focused as him. His goals and path are etched crystal clear in his mind, and he leaves no stone unturned to make them a reality. Hats off to his perseverance and effort.
A leader with truly a global perspective and an impressive track record leading Indian and International hotel companies throughout his 27 year successful career. Anuraag Bhatnagar currently leads the Luxury APEC Leadership team as Multi-Property Vice President, Luxury, India, Marriott International Inc. He heads the luxury portfolio and the development of new luxury properties in South Asia for Marriott International including India which includes The Ritz-Carlton Hotel Company, The St. Regis Hotels & Resorts and W Hotels. He also helms St. Regis Mumbai as General Manager.
In addition, his influence and oversight of W Goa's opening last year, also made its mark as one of the finest resorts in South Asia. Prior to this, he spent several years with Starwood and built his reputation as a turnaround General Manager who successfully tenured 5 hotels as General Manager. His role further expanded with Starwood South Asia as Area General Manager, India with oversight of 14 hotels, leading Starwood's successful growth and expansion through operations excellence and new deals in the region.
A prolific orator, One of the most recognized and awarded hoteliers in Asia Pacific, Anuraag has earned some of the most prestigious awards during his tenure in different hotels- 'General Manager of the Year' in 2016 Marriott Asia Pacific, 'General Manager of the Year' in 2011 Starwood Asia Pacific, and 'Hotelier of the Year" in 2010 by Hotelier India, 'Best General Manager' in 2009 by Star Diamond Awards, Global Award for 'Outstanding Care for Community' in 2014, 'Outstanding Talent Developer' in Asia Pacific Region in 2010 and 'Best Star Voice' in Asia Pacific Region in 2007 by Starwood Hotels and Resorts and 'Young Achiever in the Hospitality Industry' in ITB Berlin to name a few.
Aseem Kapoor – Area Vice President North West India and General Manager Hyatt Regency Delhi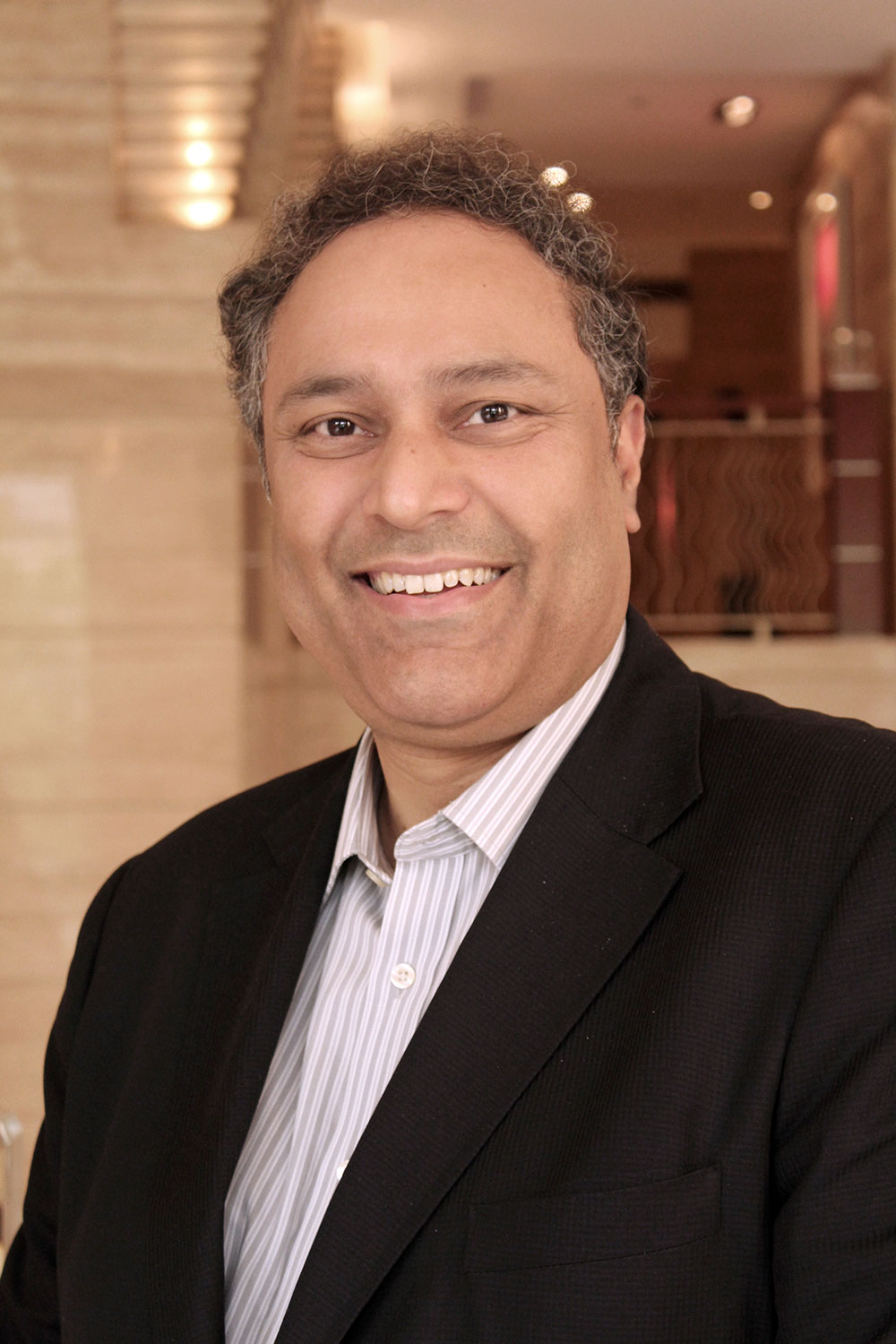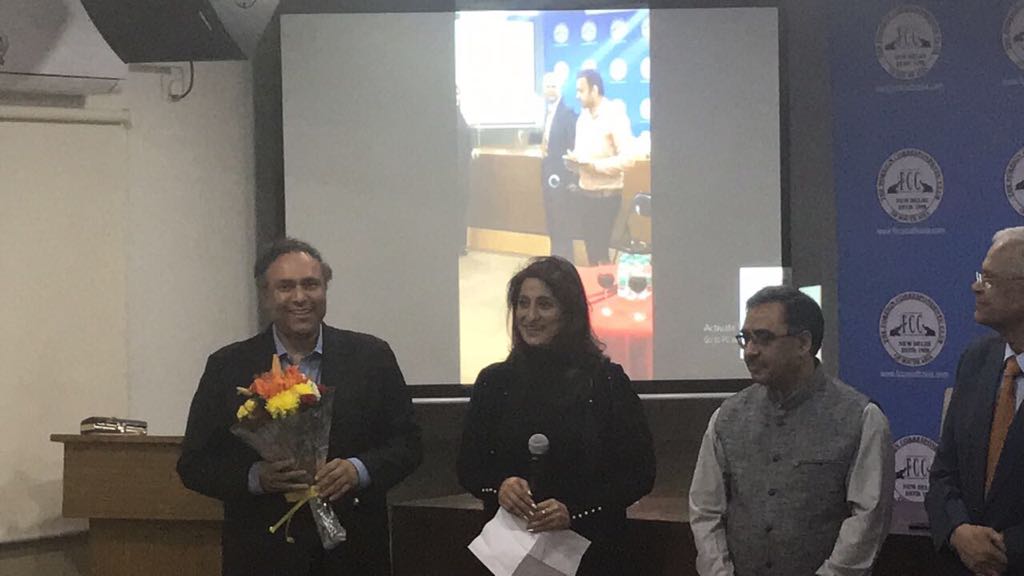 A thorough gentleman and a very 'fine' person , Aseem Kapoor lets his work and achievements do the talking.
In addition to his current responsibilities as General Manager of Hyatt Regency Delhi, he took on the added responsibilities of Area Vice President for North West India with effect from 2014.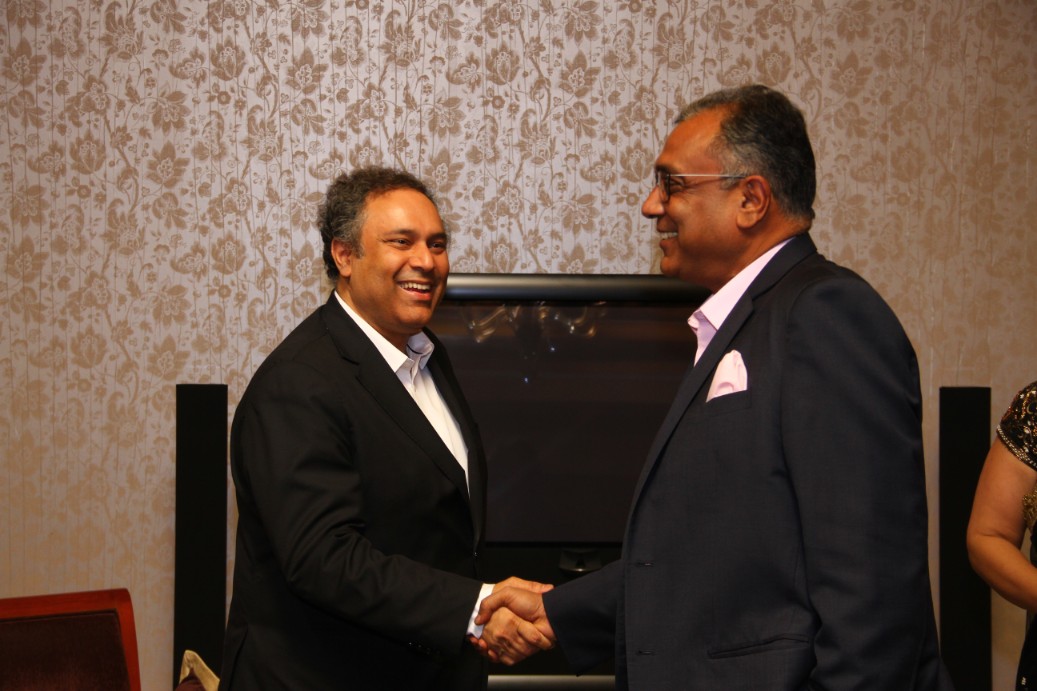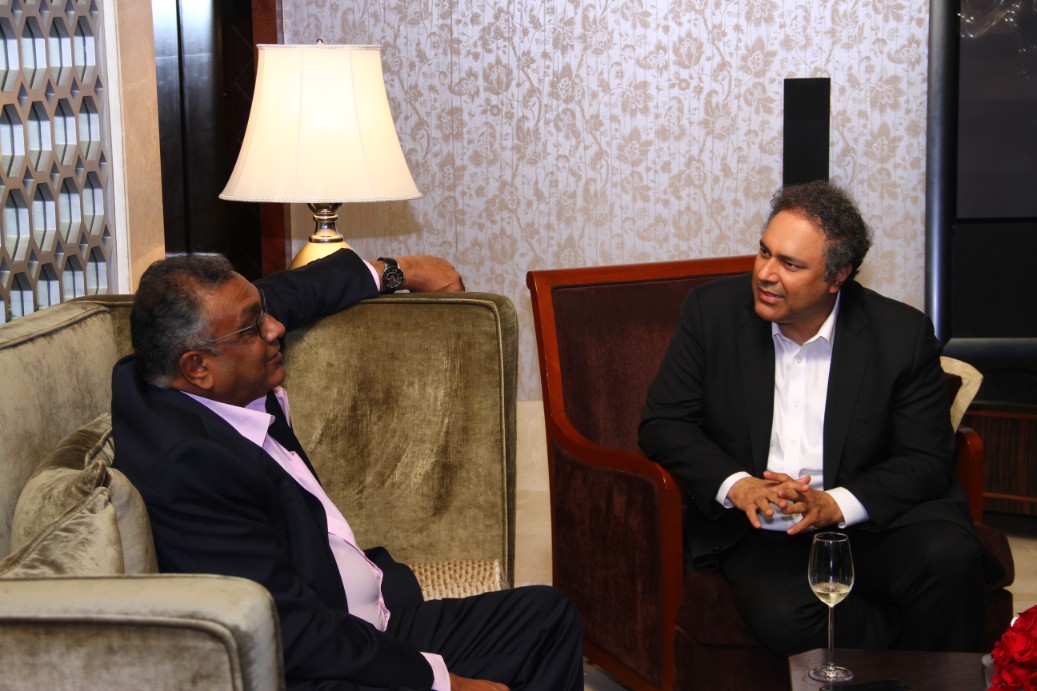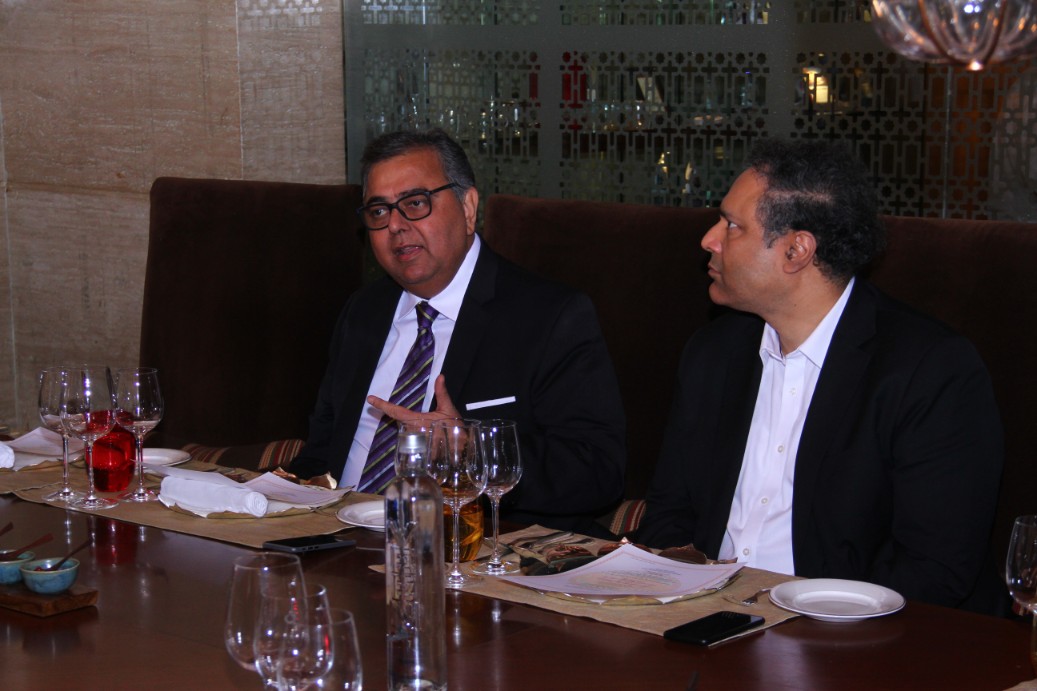 Satyajeet Krishnan General Manager Taj Mahal Hotel, New Delhi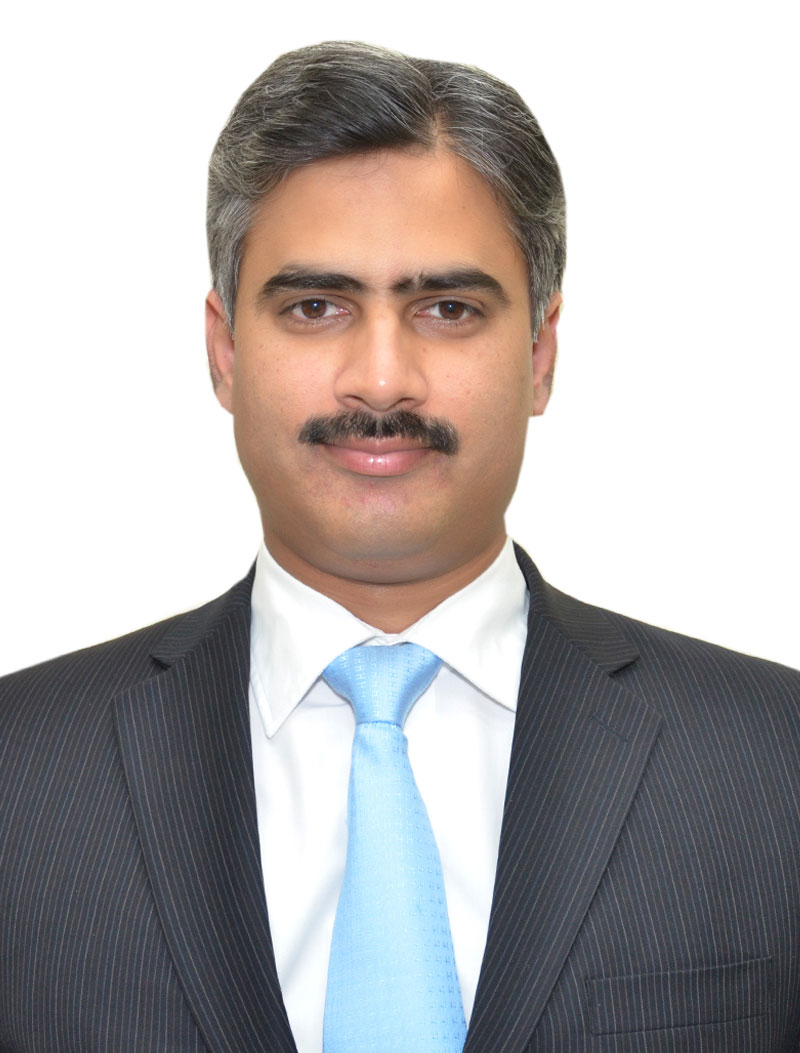 Satyajeet Krishnan's classy and regal demeanor lends the same energy to the iconic Delhi Hotel, he successfully heads.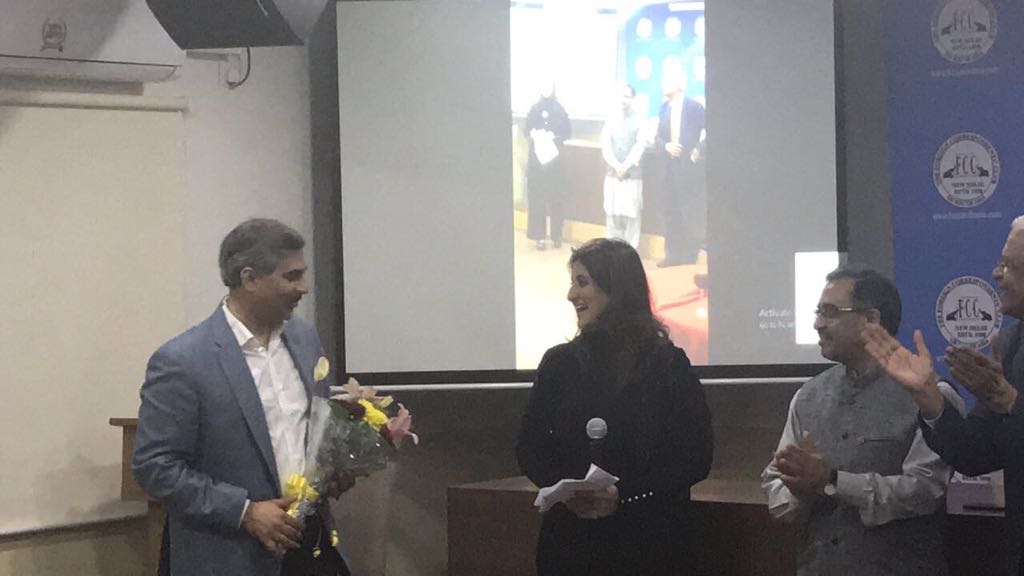 In his assignment as the General Manager of the Rambagh Palace- Jaipur, he actively promoted Indian Heritage – revived and showcased the Jaipur Gharana of Kathak, worked with Classical Dancers and Hindustani Classical Musicians to create an ensemble of performers, worked with the Royal Family of Jaipur to showcase their way of life and Heritage to international travelers. He partnered with The Jaipur Literature Festival and created an annual property i.e. launch of the festival at the Rambagh Palace every year. During his tenure, the Rambagh Palace won prestigious awards from the Conde Nast Traveler voting it the Best Hotel in the World & Tripadvisor's Best Luxury Hotel.
In his current assignment as General Manager of The Taj Mahal Hotel, New Delhi, he has continued down the same path and endeavored that the Hotel is a venue and a patron for showcasing Fine Arts, Indian culture, Heritage and Literature to the citizens of Delhi. It is his strong belief that as a Tata concern, it is our responsibility to provide differentiated experiences and a Hotel should not just be known for Good food and fine wine. Furthermore, the world renowned Jaipur Literature Festival now has its launch pad every year at The Taj Mahal Hotel, New Delhi.
Meena Bhatia – Vice President, Operations and Marketing ,Le Meridien New Delhi
Le Meridien New Delhi, is synonymous with Meena Bhatia, the lady who calls it her home since 1991. She has grown with the Brand and nurtured it with the same elegance and poise she radiates, since its first entry to the Indian Market. The hotel has since been leading the Brand flag from the last three decades. An Iconic city centre hotel , The Le Meridien New Delhi.
MICHEL KOOPMAN – GENERAL MANAGER – THE LEELA AMBIENCE GURUGRAM HOTEL AND RESIDENCES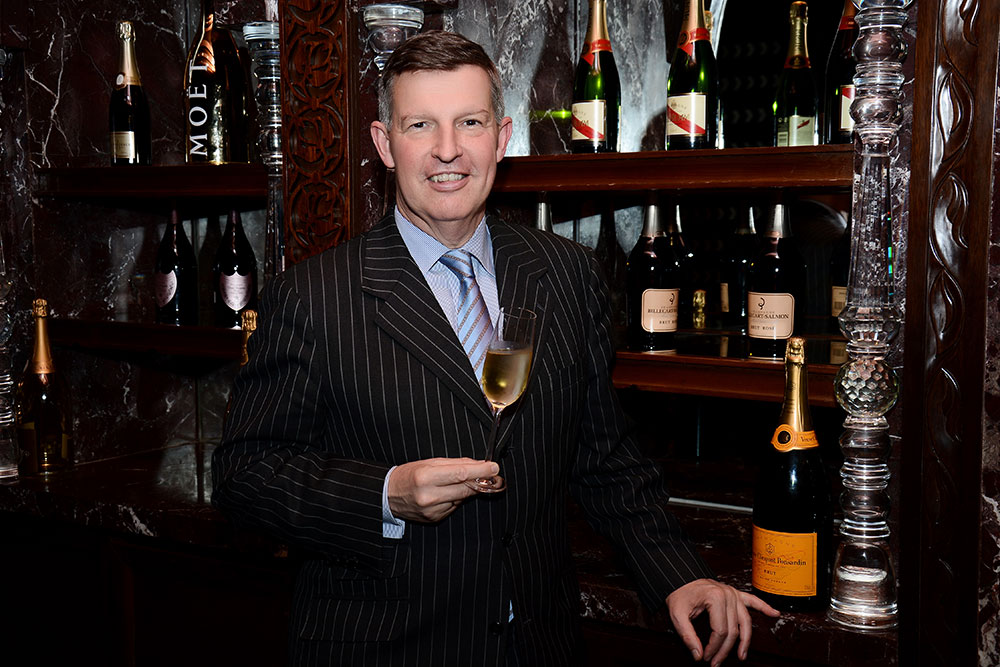 A peoples person, the Leela Ambience, Gurugram saw the hotel evolve very positively and dynamically under the leadership of Michel Koopman.
A stalwart hotelier with over three decades of experience, Michel holds a broad range of operations and marketing talent in managing multiple hotel units, organizational re-structuring and pre-opening hotel experience with globally acclaimed hotel groups.
Mr. Koopman holds equal interest in "people" and "marketing" which he considers to be key in success of any hotel.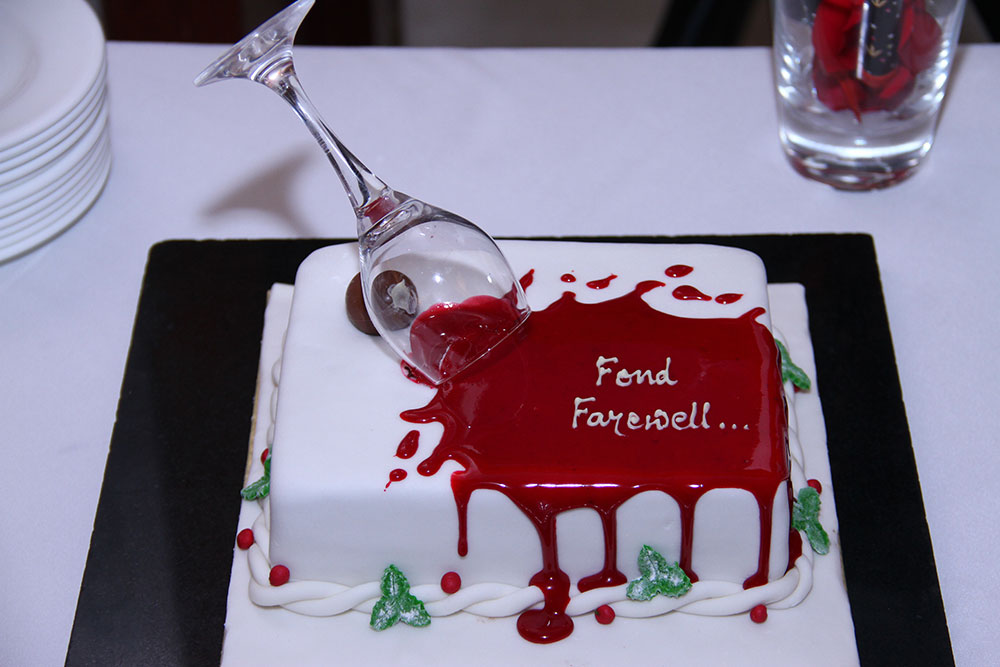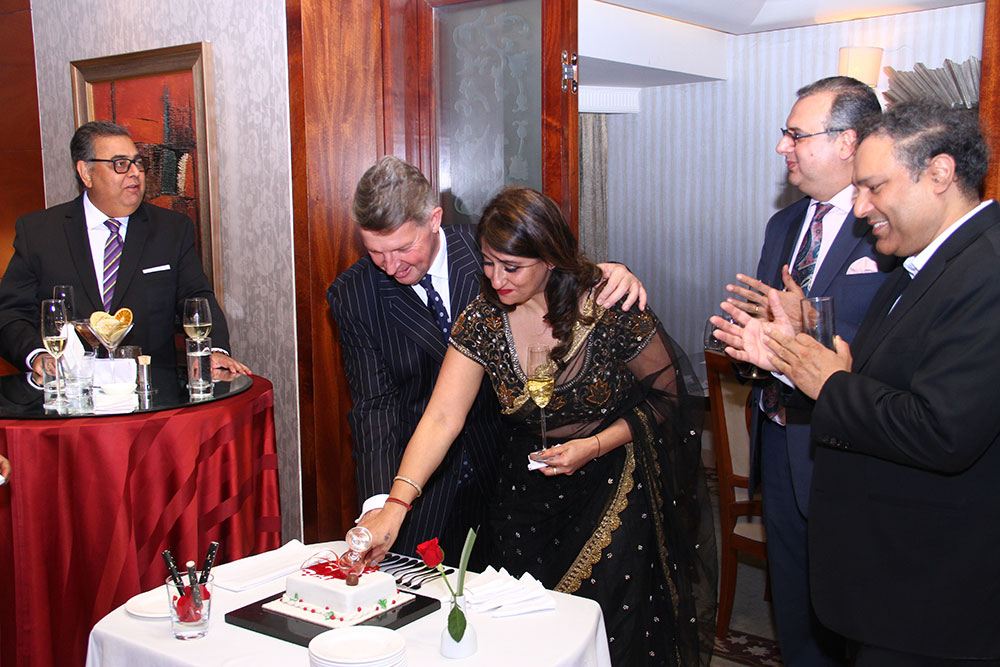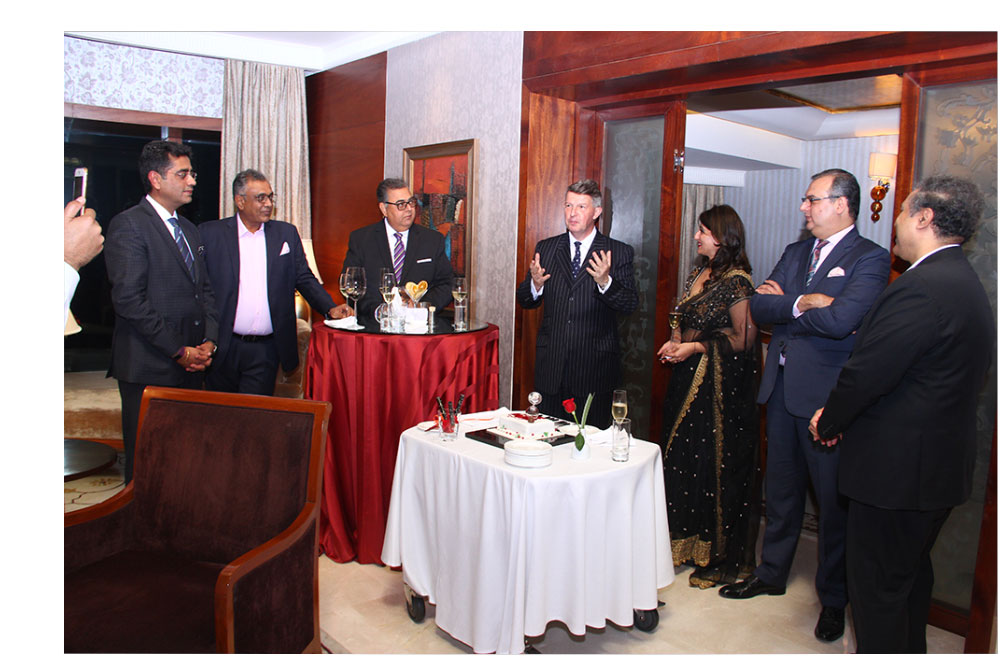 Zubin Songadwala General Manager , The Itc Maurya Sheraton New Delhi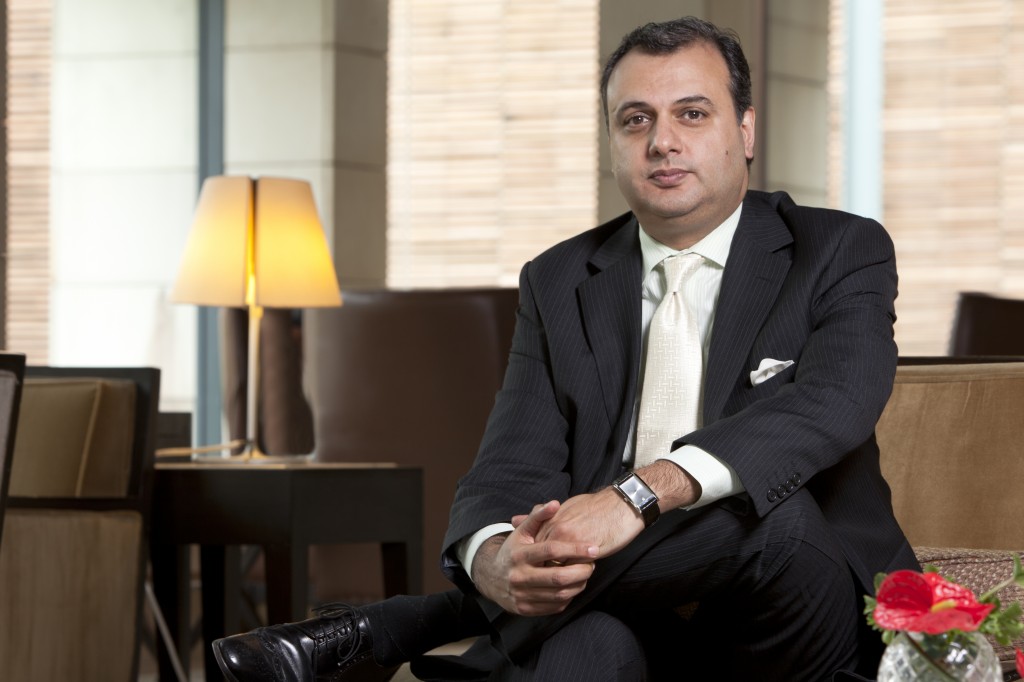 Zubin Songadwala's affable nature, brings a certain air of friendliness and comfort to the Itc environment, making it a happier place. This avid biker is also a keen professional, having completed 28 years in his marriage with ITC Hotels, he has held senior management positions in hotels at Bangalore, Agra, Mumbai, Kolkata and now in Delhi setting definite and impeccable examples for his successors.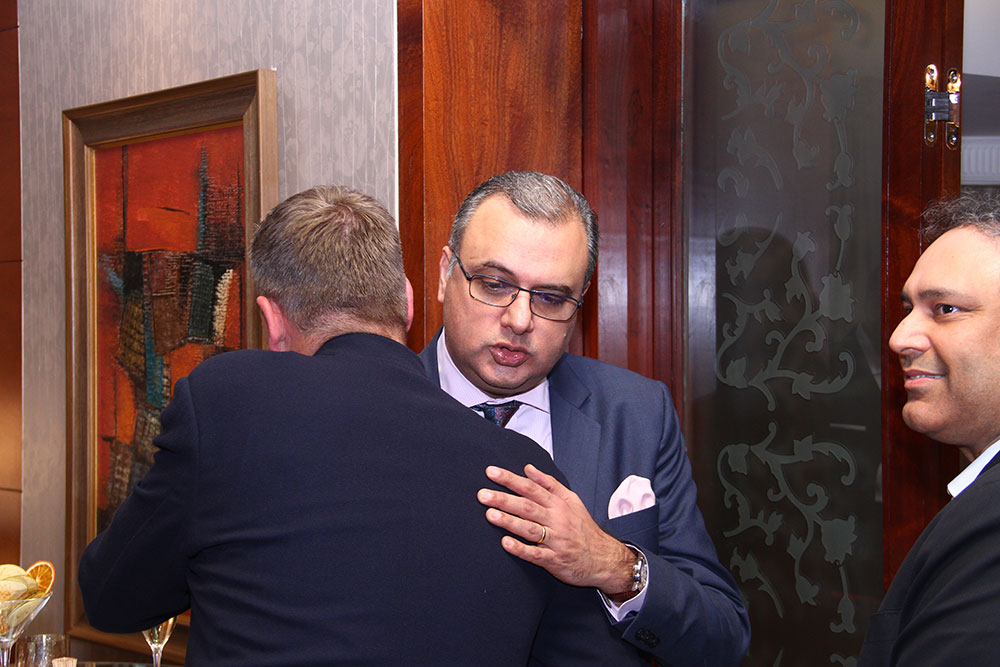 Driven by creativity and quality of new inspirational up market trends, his endeavor has always been to cultivate and maintain the finest standards in hotel operations and to develop and sustain personal relationships in the city that he has been in. Further, Zubin has always believed that nurturing and mentoring young talent to take on higher roles within the organisation is an integral part of his job responsibility ensuring a strong succession planning and culture building.
HEDDO SIEBS – General Manager, Andaz Delhi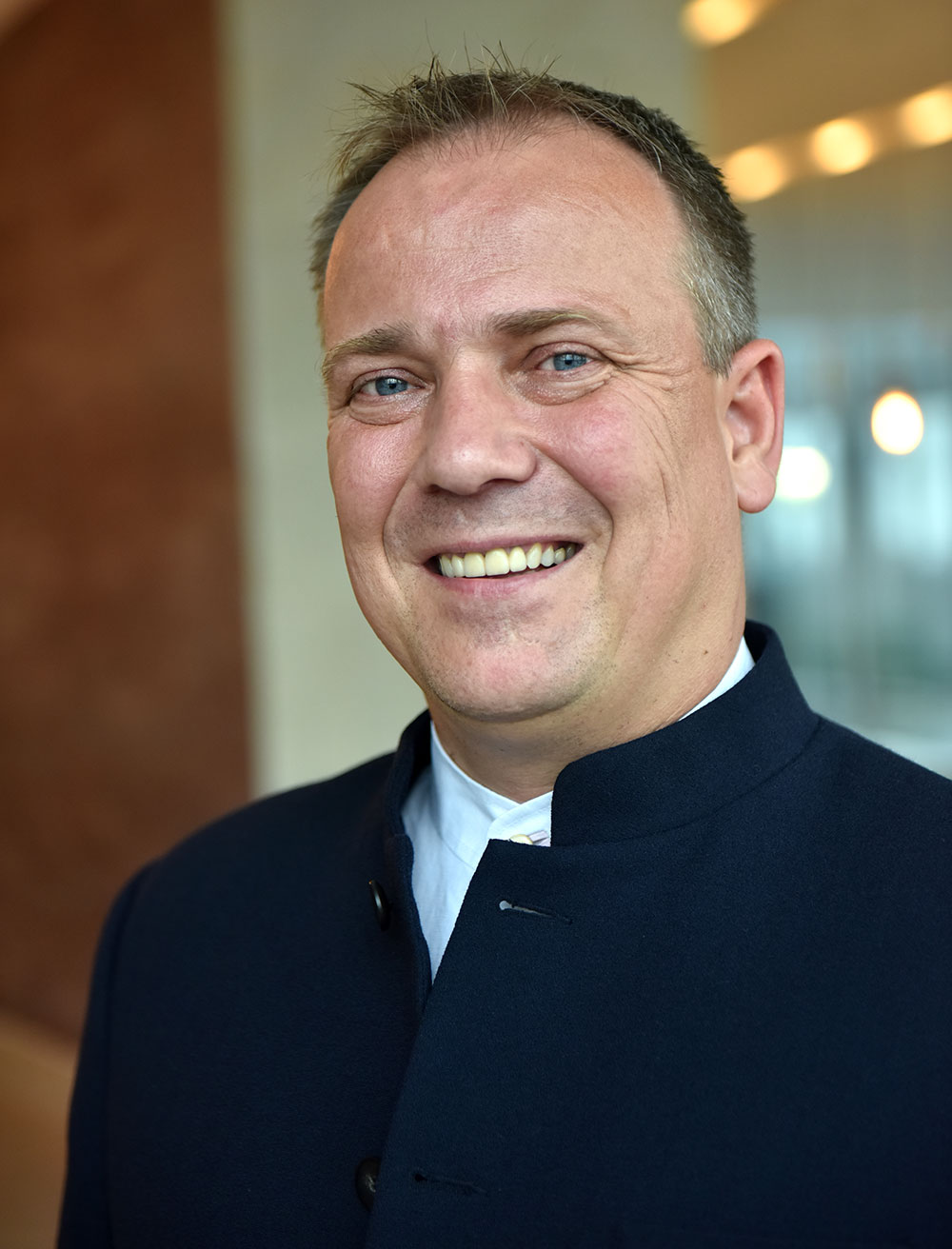 Heddo Siebs gave us 401 reasons to love Delhi, a truly innovative and heartfelt initiative.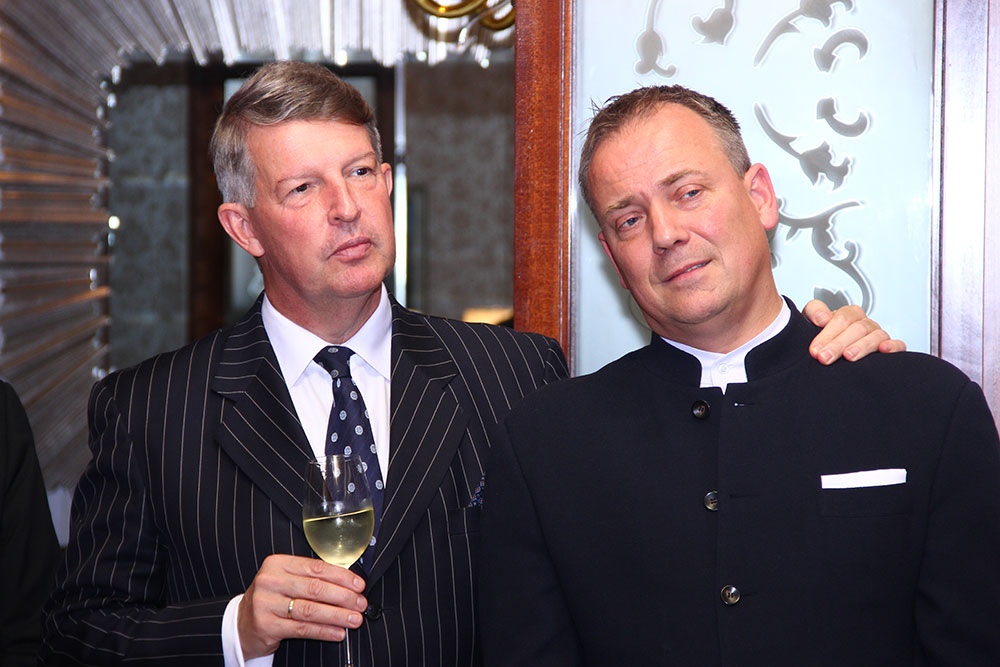 Heddo is the quintessential host and storyteller. A passionate and enthusiastic hotelier, Heddo has donned several caps before taking over as pre-opening GM of the first Andaz in India. He likes to describe his entering the hospitality business as an inspired move triggered by his wanderlust and "friends in far flung destinations who always returned with fascinating stories of their travels".
Heddo has more than "401 Reasons" he loves Delhi. He loves living like a local, "from daily yoga at the break of dawn and running marathons to relaxed long rides on my Royal Enfield and driving around his favourite neighbourhoods of Delhi in his Ambassador.
AMITABH RAI, GENERAL MANAGER, TRIDENT, GURGAON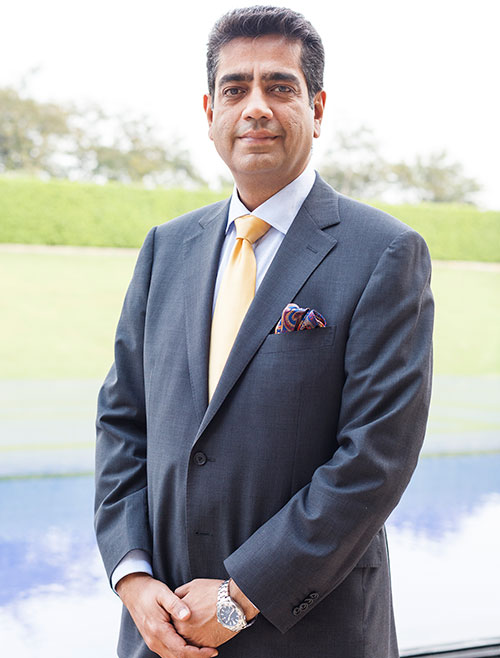 Amitabh Rai, General Manager, Trident, Gurgaon has over two decades of experience in the hospitality industry, Mr. Rai has travelled across the world, experiencing the best there is to offer at leading hotels and restaurants and has been an integral part of The Oberoi Group.
His expertise in Food & Beverage ensures that whichever hotel he runs, the quality of its F&B outlets is outstanding.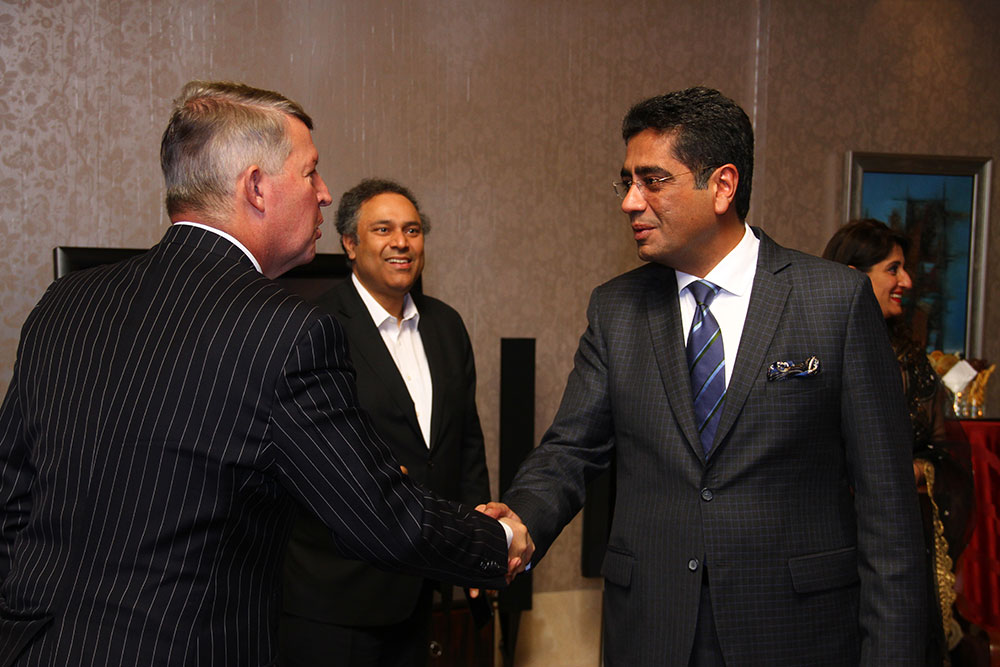 Passionate about India's diverse cultural influences, travel, fine cuisine and a food and beverage expert, he is closely involved in Food & Beverage initiatives, learning & development modules, recruitments and mentoring new team members at The Oberoi Group.
Mukta Kapoor – Corporate Head – Marketing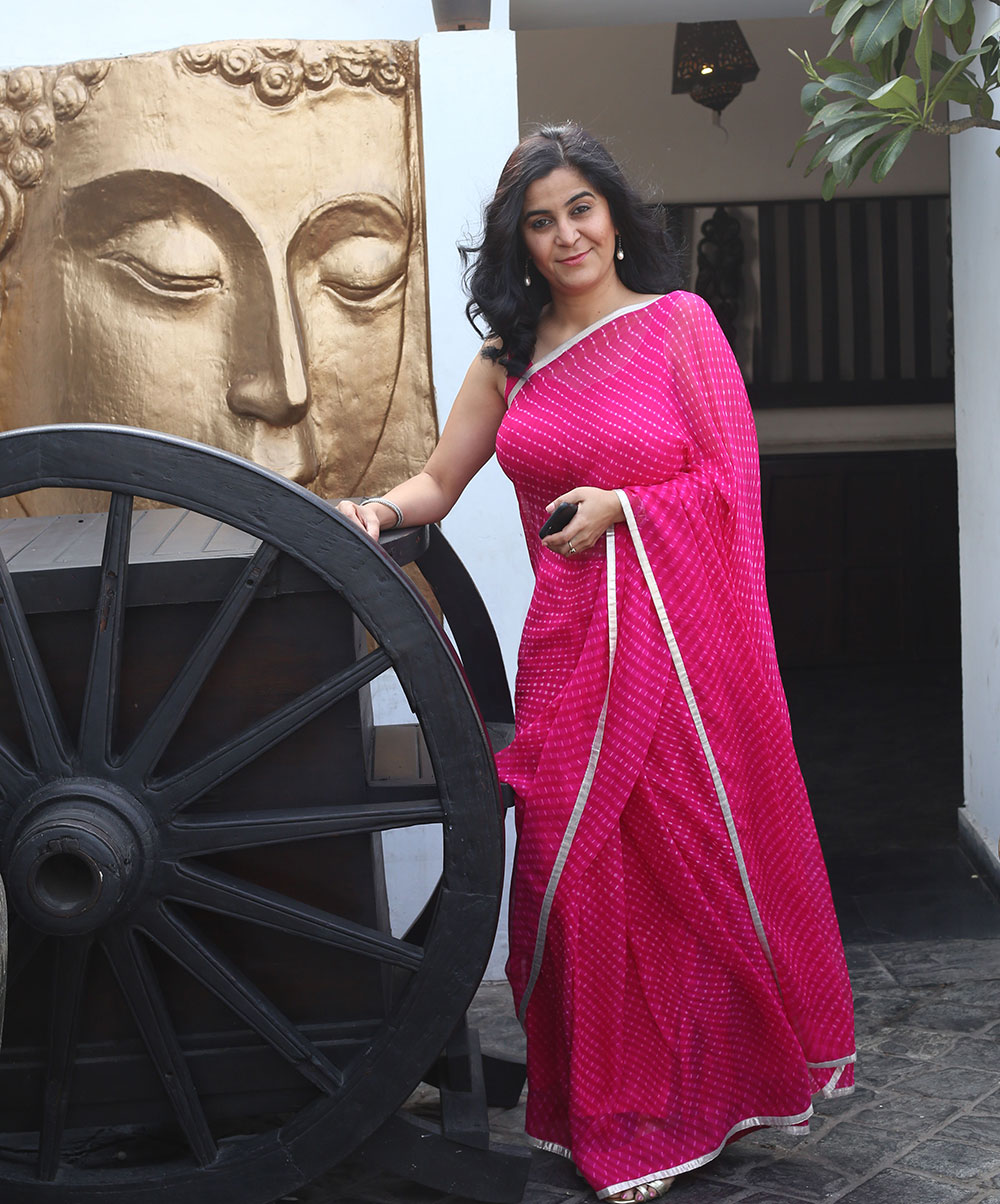 Old World Hospitality would not have been what it is today without Mukta Kapoor's hard work and innovative ideas to take the company forward.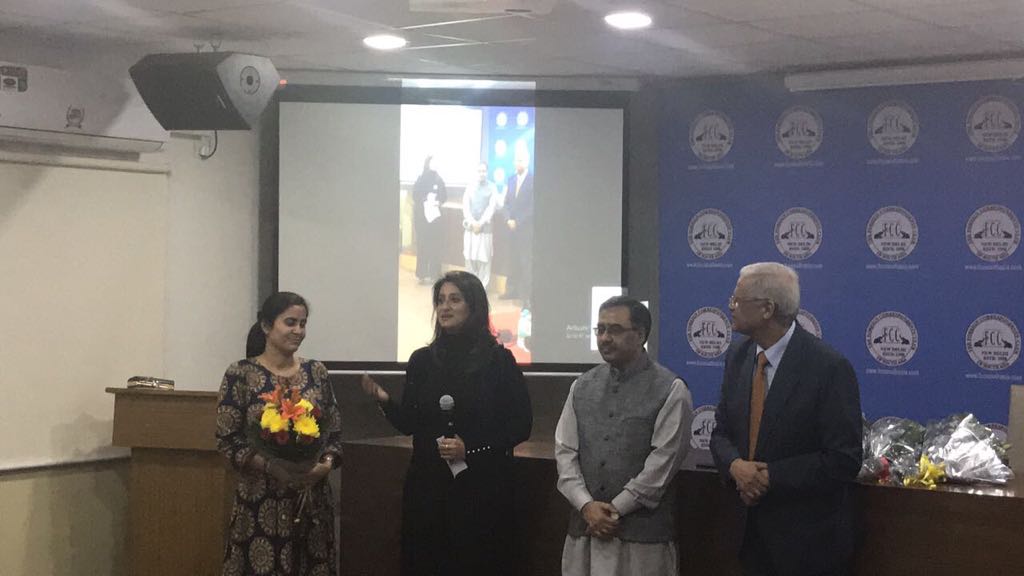 Old World Hospitality operates the hospitality and cultural facilities at Habitat World, India Habitat Centre, New Delhi. The company also operates 2 hotels (Hotel Broadway and The Manor) and over 40 restaurants in India and abroad including Indian Accent, Chor Bizarre, The All American Diner, Oriental Octopus, Eatopia and Tikka Town. In addition, it operates two outdoor catering units, Indian Accent at Home and Events Etc., a wedding planning division Yuna Weddings.