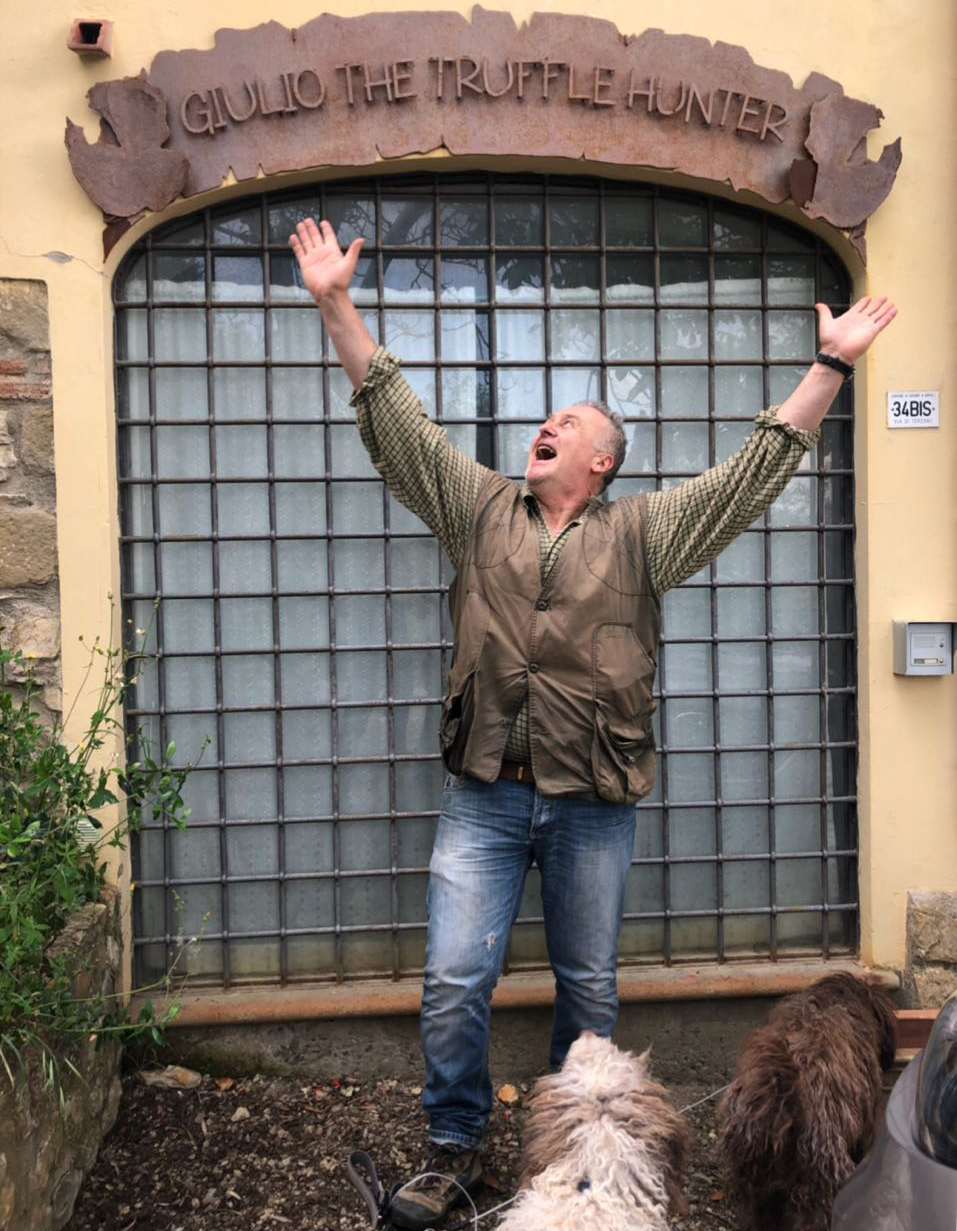 Truffle Hunting In Tuscany: The Quest For The Black Diamonds Of Cuisine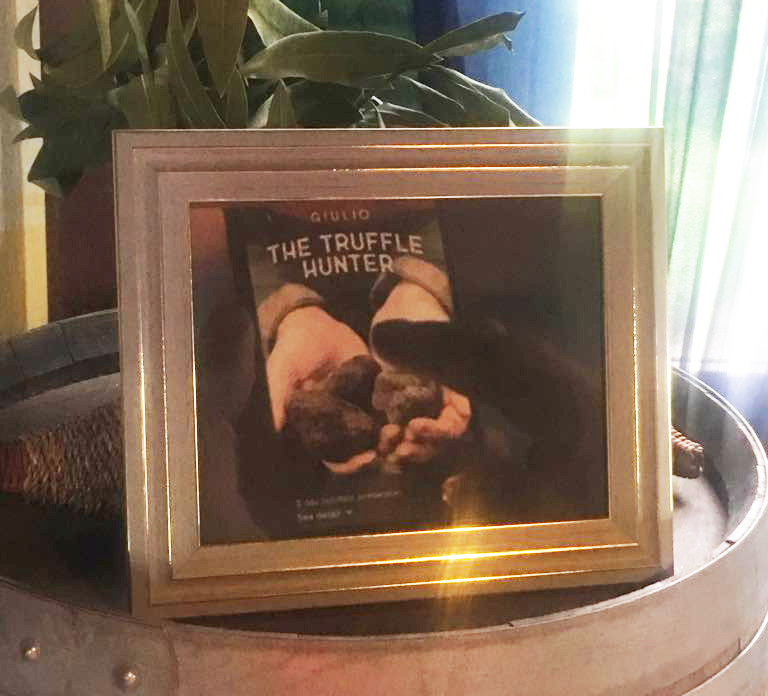 I never thought i would do this, even though i have been traveling for more than two decades.
Experience Toscana on a Fine Food Truffle Hunt for a Sensory Experience!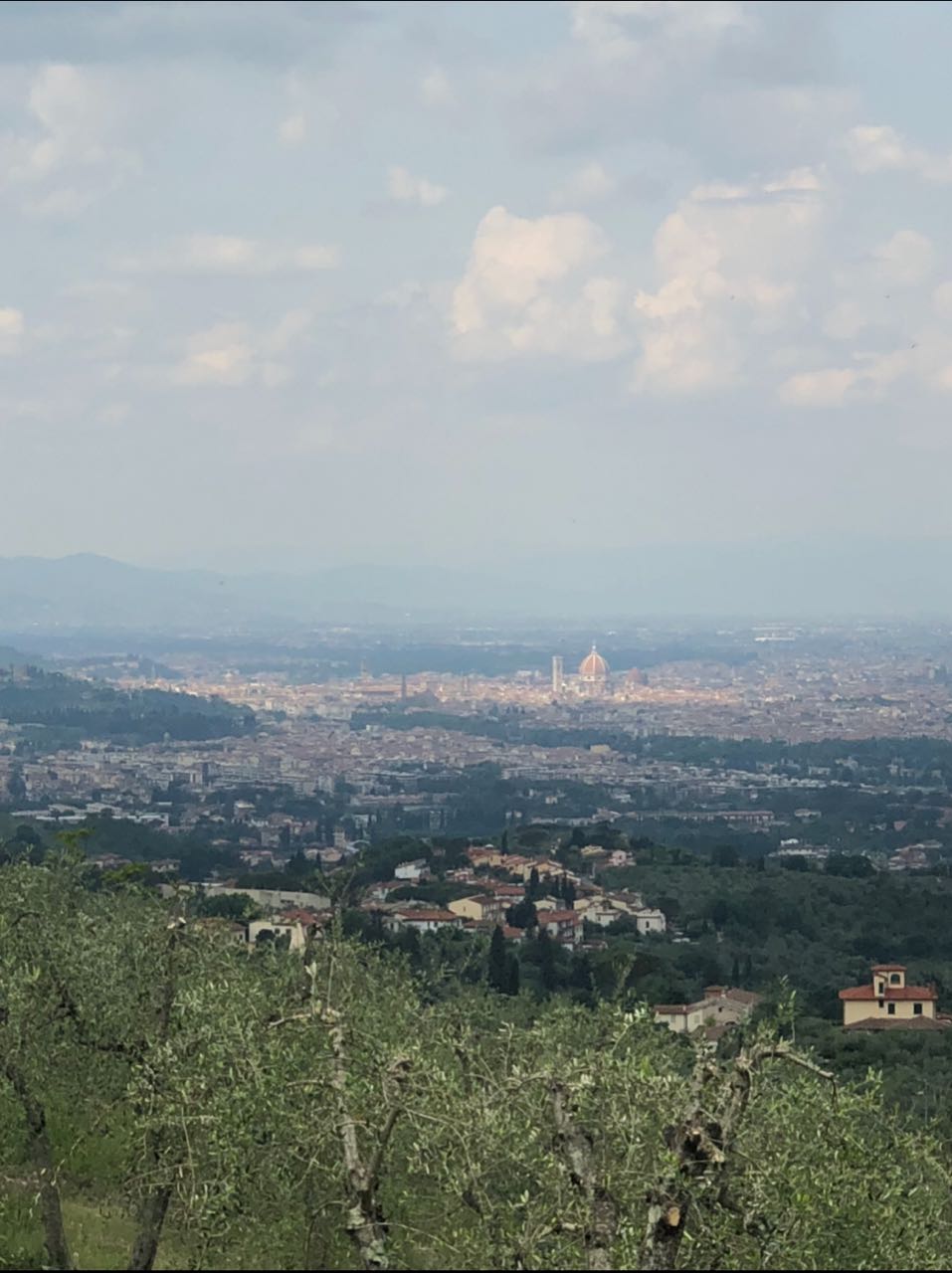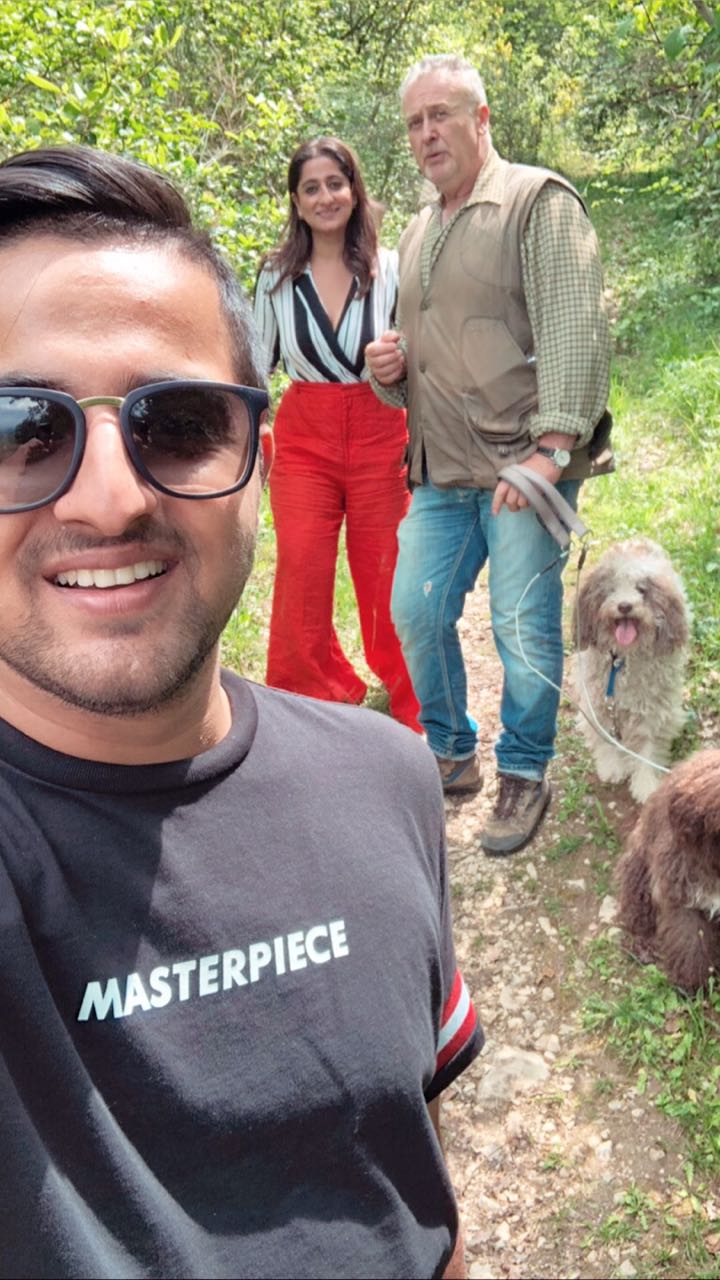 Truffle Hunting With Giulio The Truffle Hunter
"Whosoever says truffle, utters a grand word, which awakens erotic and gastronomic ideas"
–Jean Anthelme Brillat-Savarin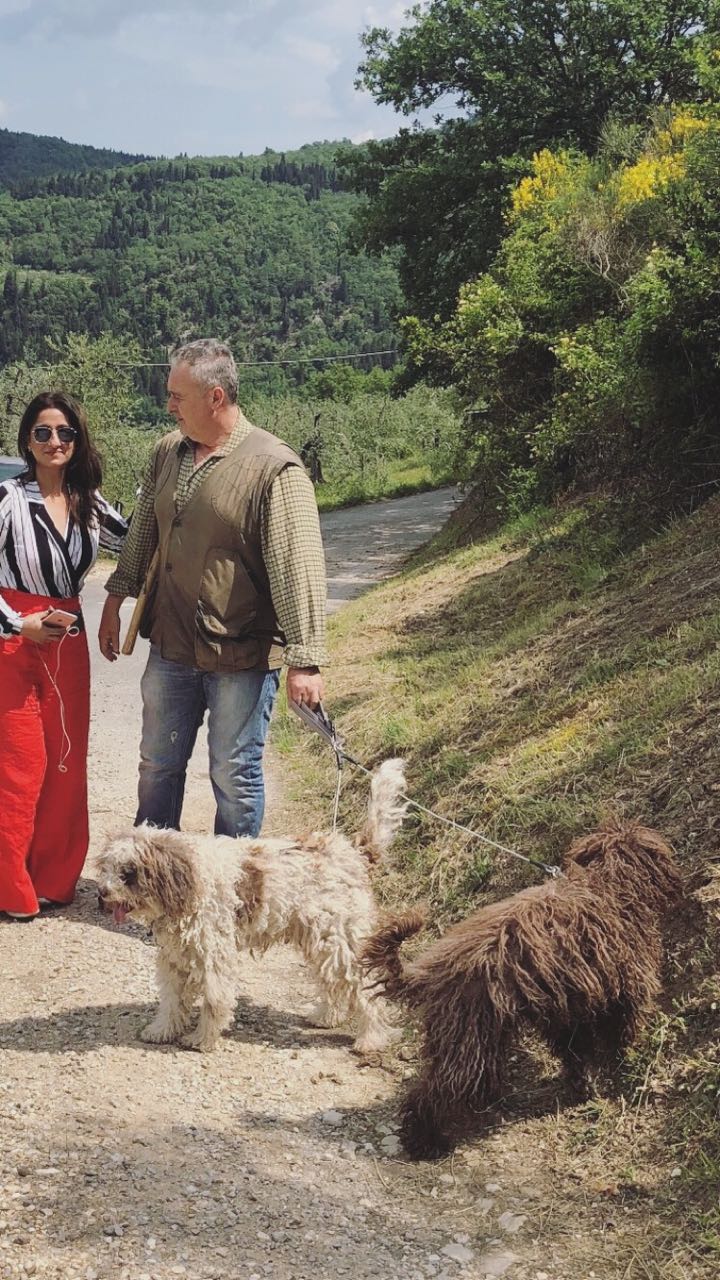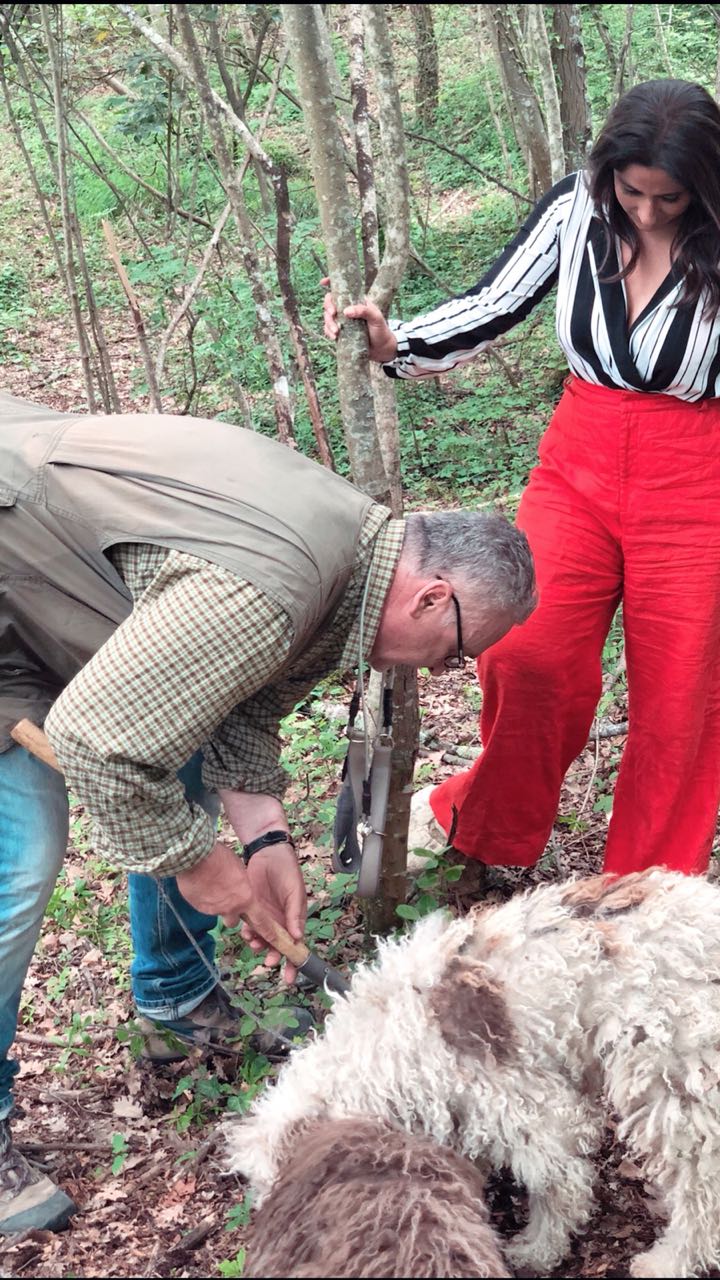 Looking for a deliciously unique experience in Italy? Why not experience Bagno a Ripoli – a twenty minute drive from Florence, off the beaten track with one of Italy's most traditional and secretive countryside traditions: The truffle hunt! Giulio The Truffle Hunter conducts truffle-hunting tours in English during summer and winter truffle seasons, along with his specially trained Lagotto dogs – The Lagotto Romagnolo is a breed of dog that comes from the Romagna, sub-region of Italy. The name means "lake dog from Romagna," originating from the Italian word lago, meaning lake. Its traditional function is a specifically a water retriever; however, it is often used to hunt for truffles.
This is followed by a sampling of fresh truffle pasta, Prosecco, and a tasting of truffle cheese and local wine. An interesting experience, immersed in nature and capped off with home style food for a totally olfactory experience! http://www.giuliothetrufflehunter.com/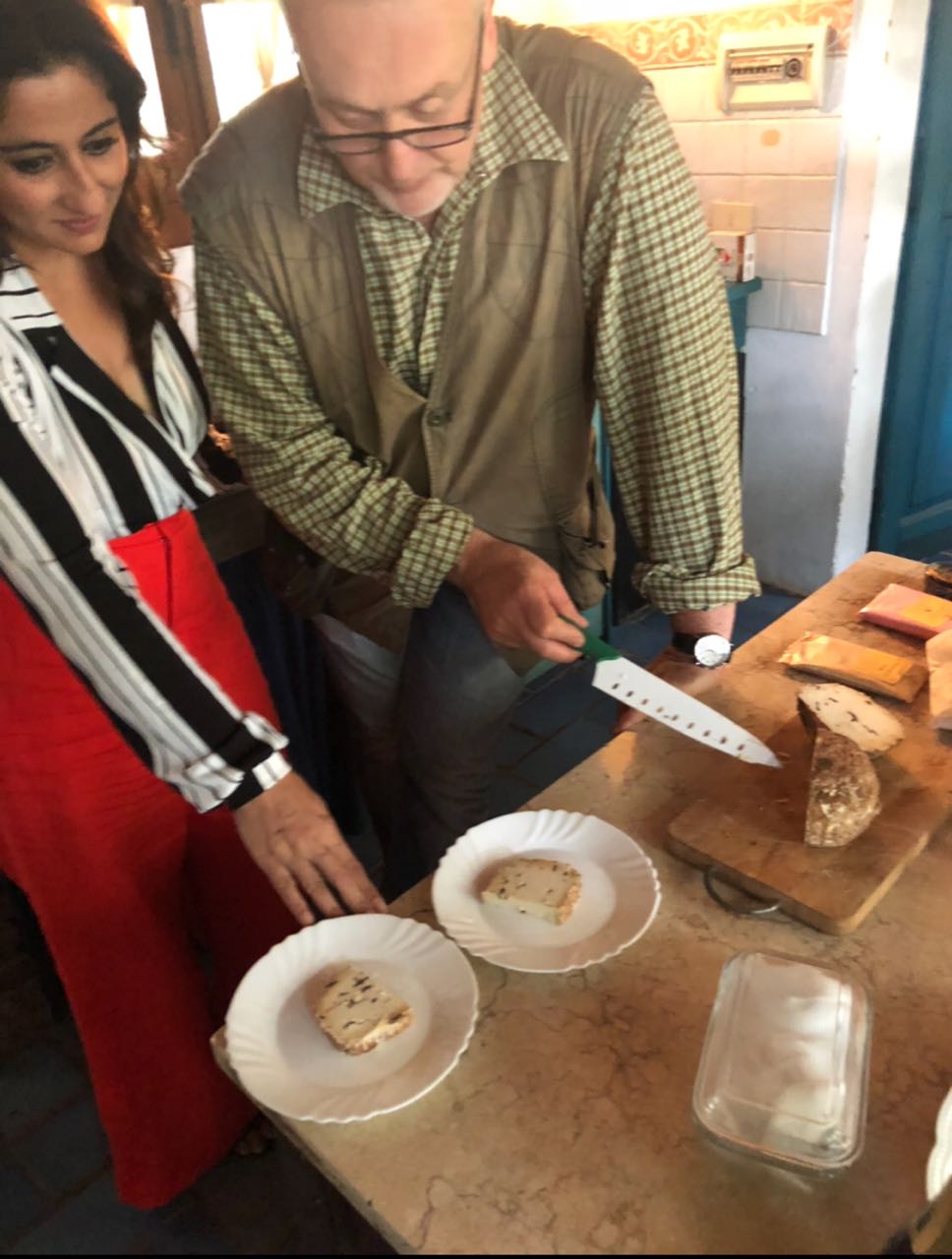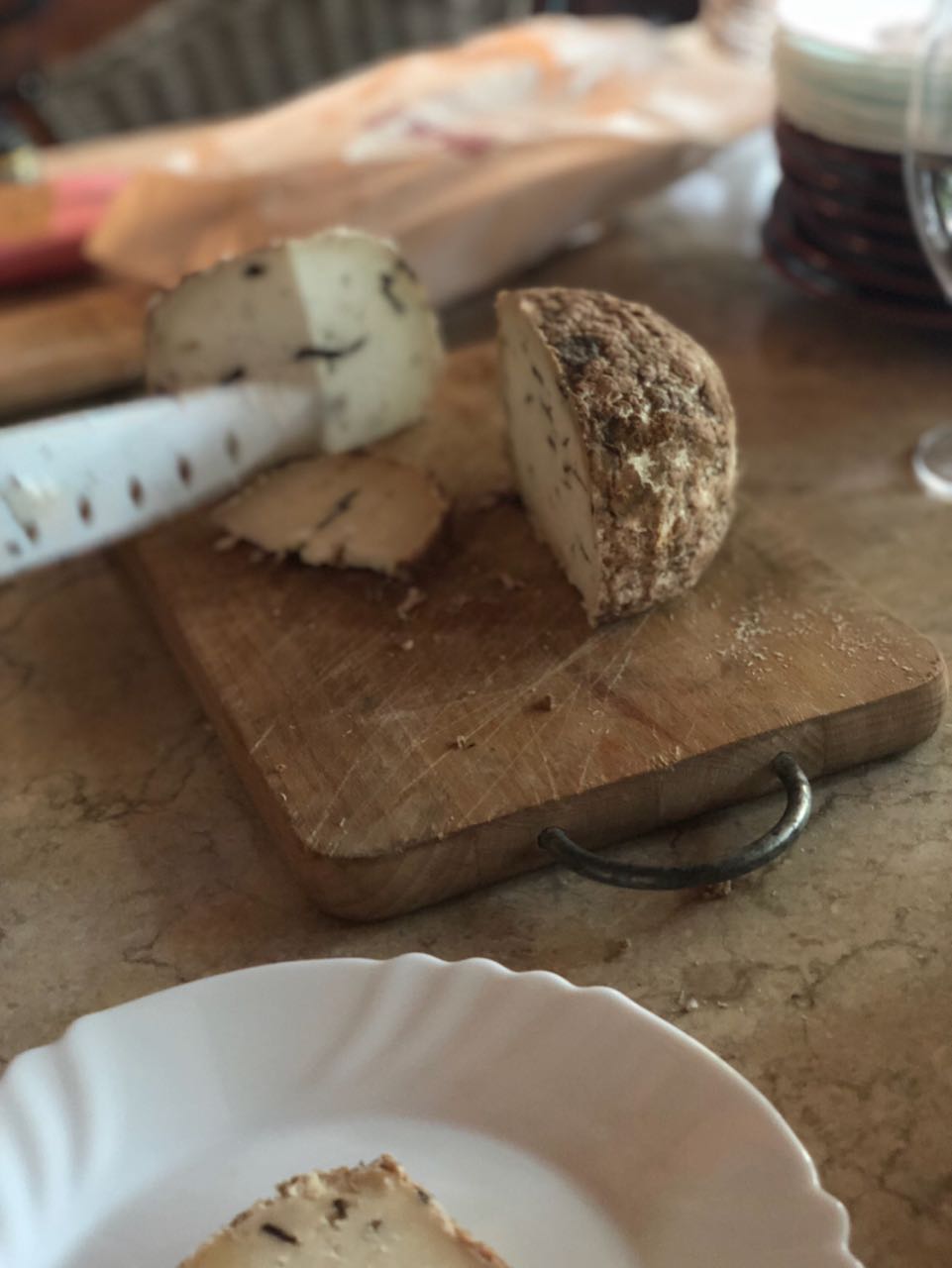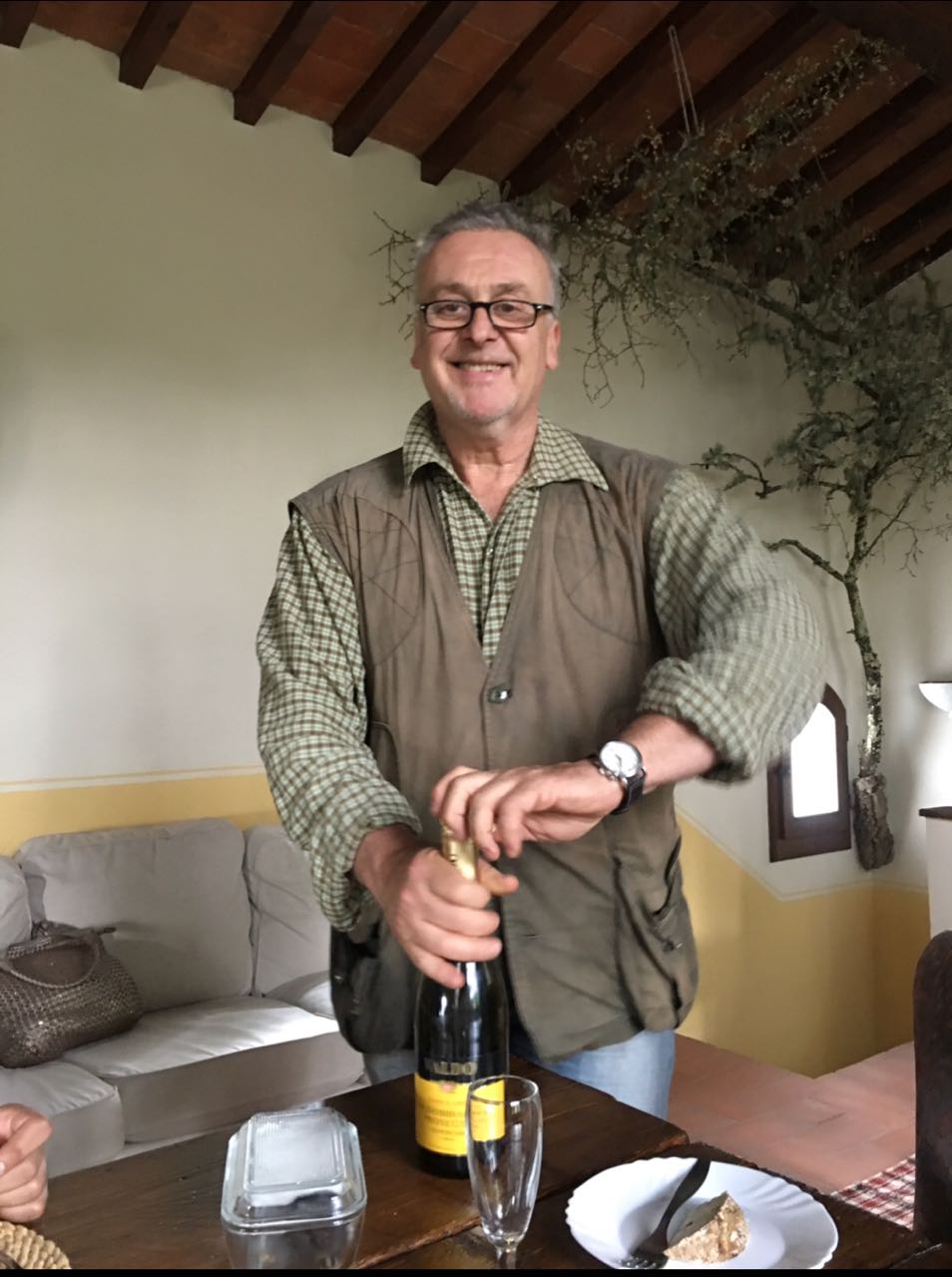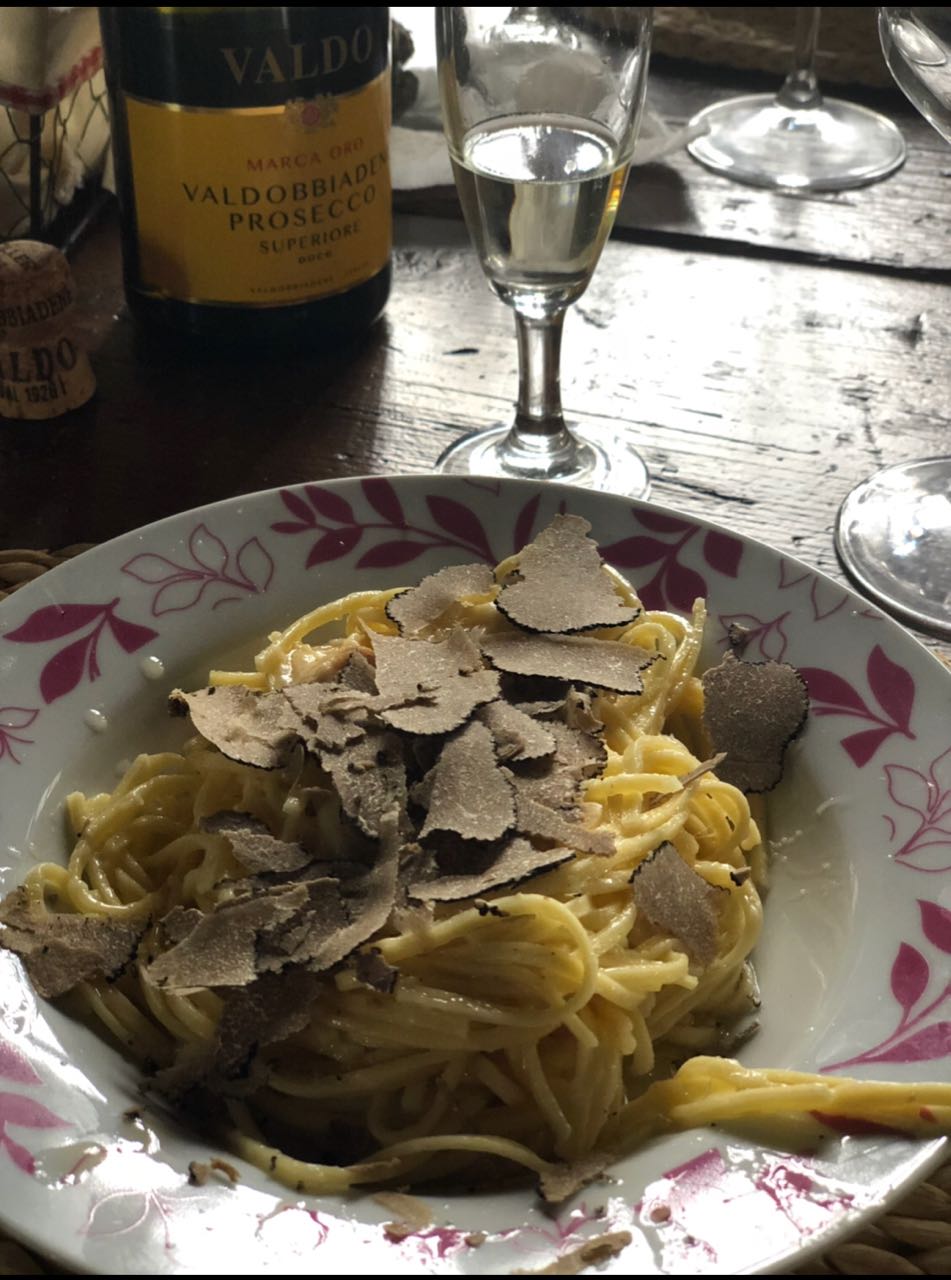 Discover Luxury Food: Truffles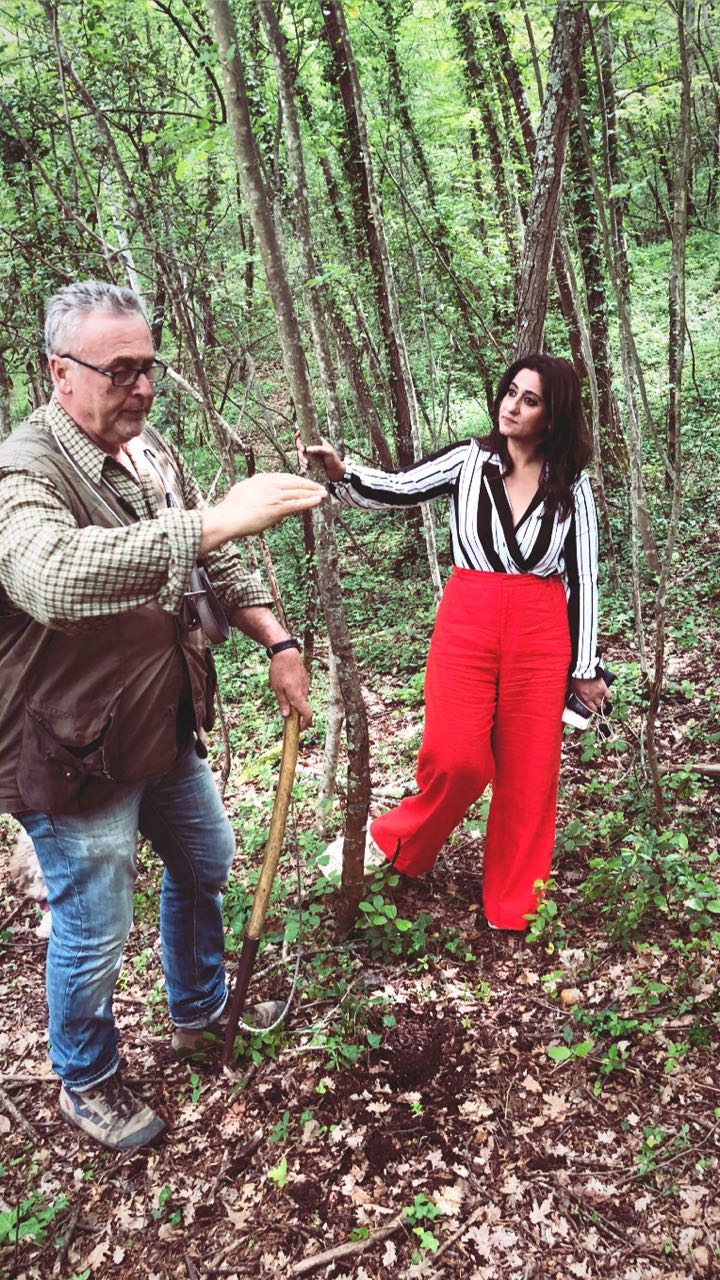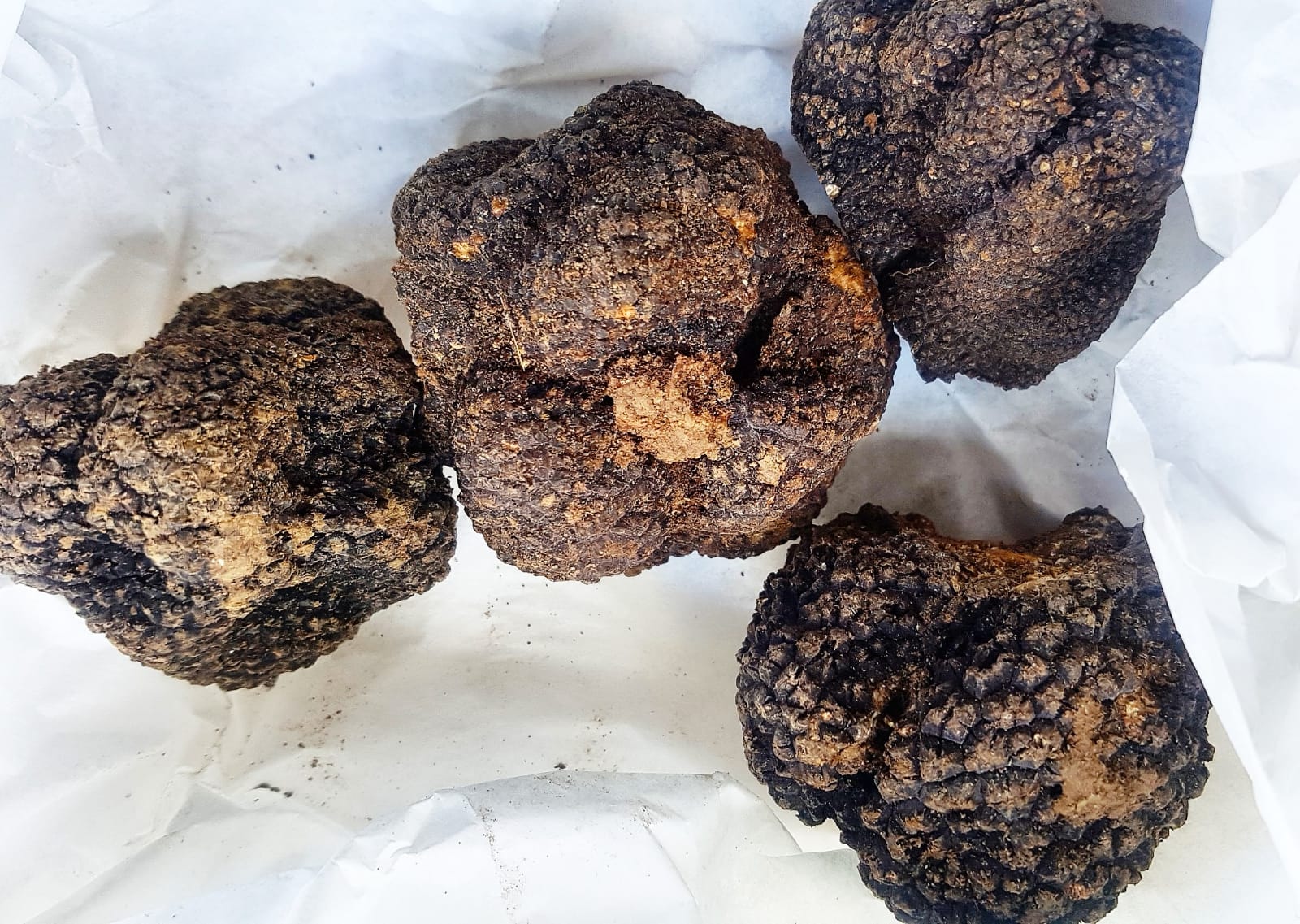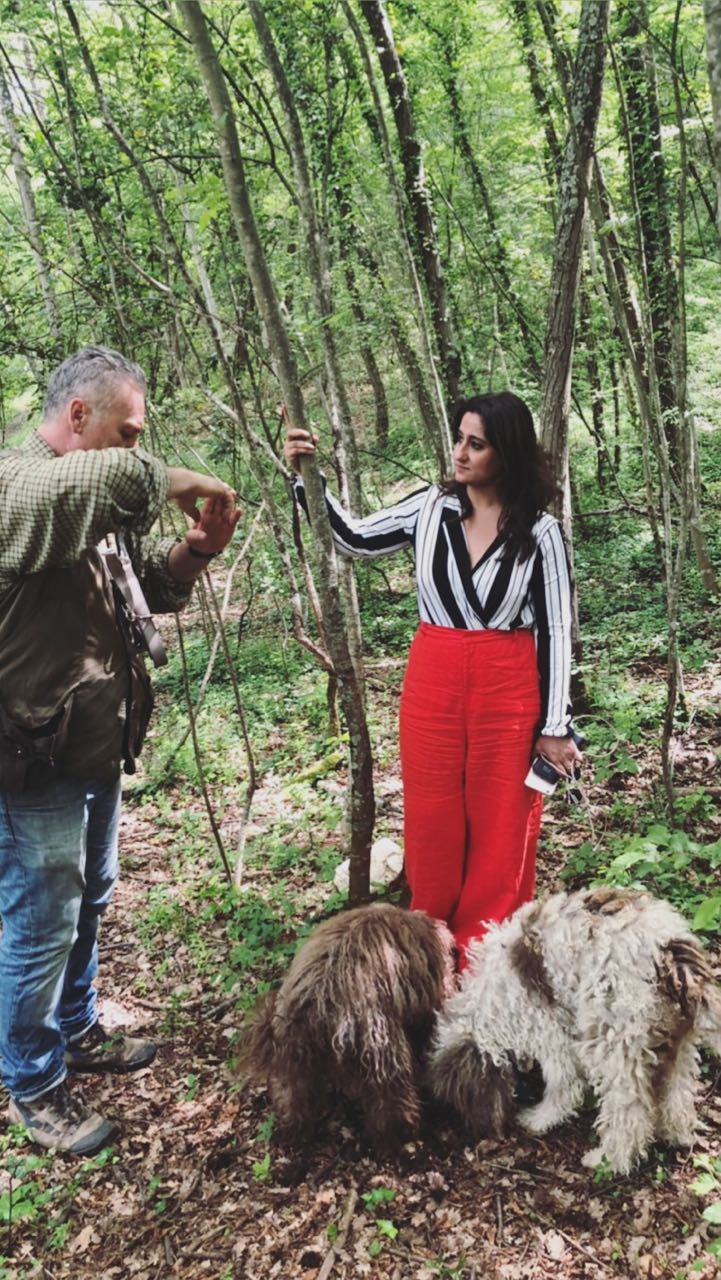 Digging for Truffles: Culinary Diamonds
Truffles have a symbiotic relationship with trees and grow underground near the roots. Traditionally, swine have been used to sniff out truffles, but dogs have proven a better hunter, since pigs enjoy truffles almost more than people. Once a truffle has been found, the Truffle Hunter carefully digs up the buried treasure, being careful not to handle the truffle too much.
Truffles are best fresh and are to be enjoyed within a couple of days of being unearthed, as their scent and flavor are lost quickly. The three classifications of truffles are; Extra – exceptional quality truffles with an evenly rounded shape and no deterioration, Category I – good quality with only slight faults, and Category II. Their exterior should be firm not slimy, and their fragrance pleasant, albeit strong, while the interior should have a lacy network of delicate veins running throughout. Cleaning involves washing off the exterior dirt gently with water and a small brush just prior to consuming.
The Truffle, An Exotic Delight
Sexy and intoxicating is typically the language used to describe the fragrance of a beautiful woman, yet there are many who say experiencing a truffle is as sumptuous to the senses. Due to its strong perfume, the truffle is best enjoyed as a feature in a dish such as risotto where the bold fragrance can have prominence. The debate lingers on over whether there are truly aphrodisiac qualities to truffles, but certainly a romantic setting with candlelight, soft music, and a fine glass of wine accompanied by a dinner featuring the best this delicacy has to offer will tantalize any palette and set the mood for a very enjoyable and pleasurable evening.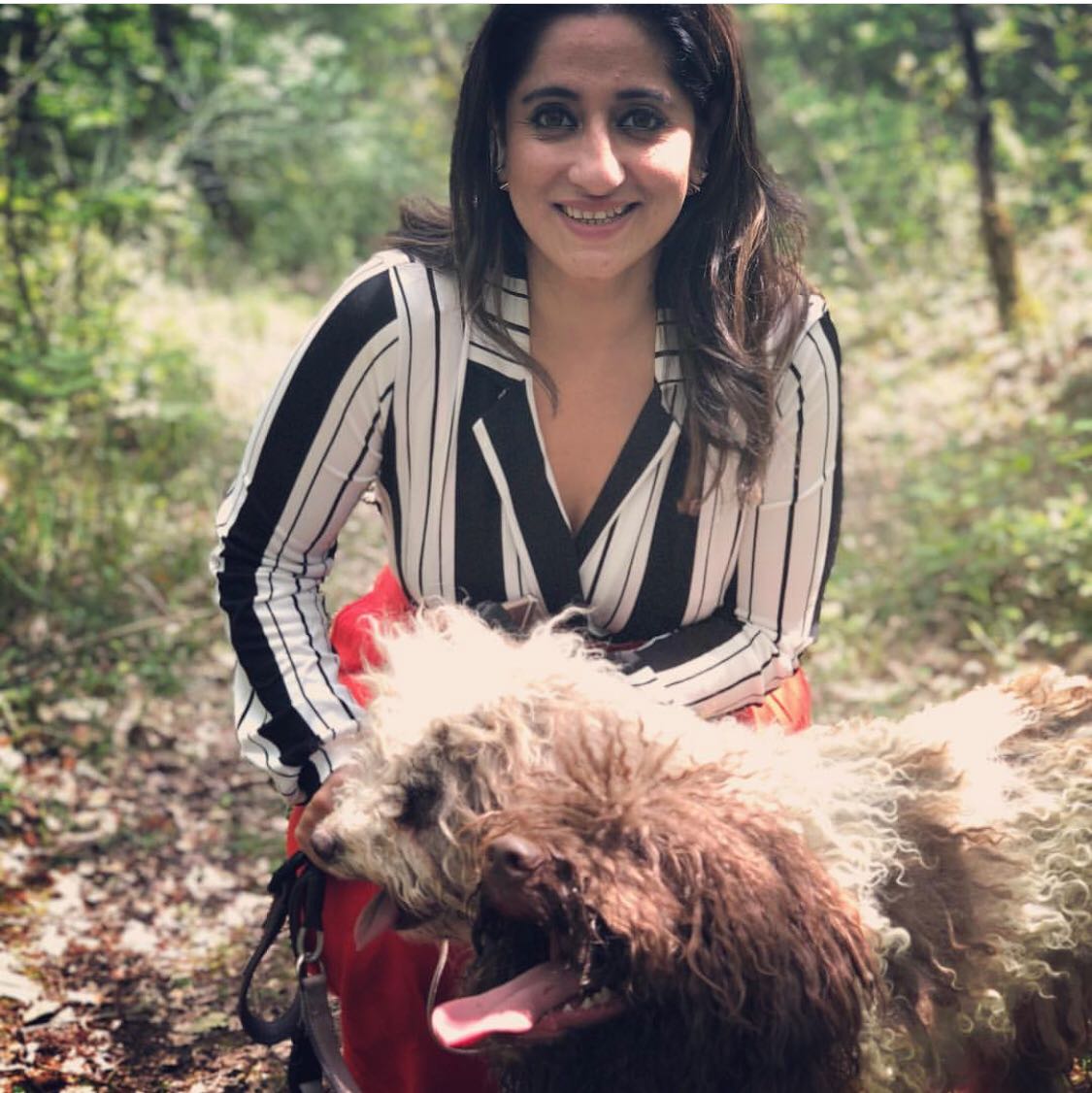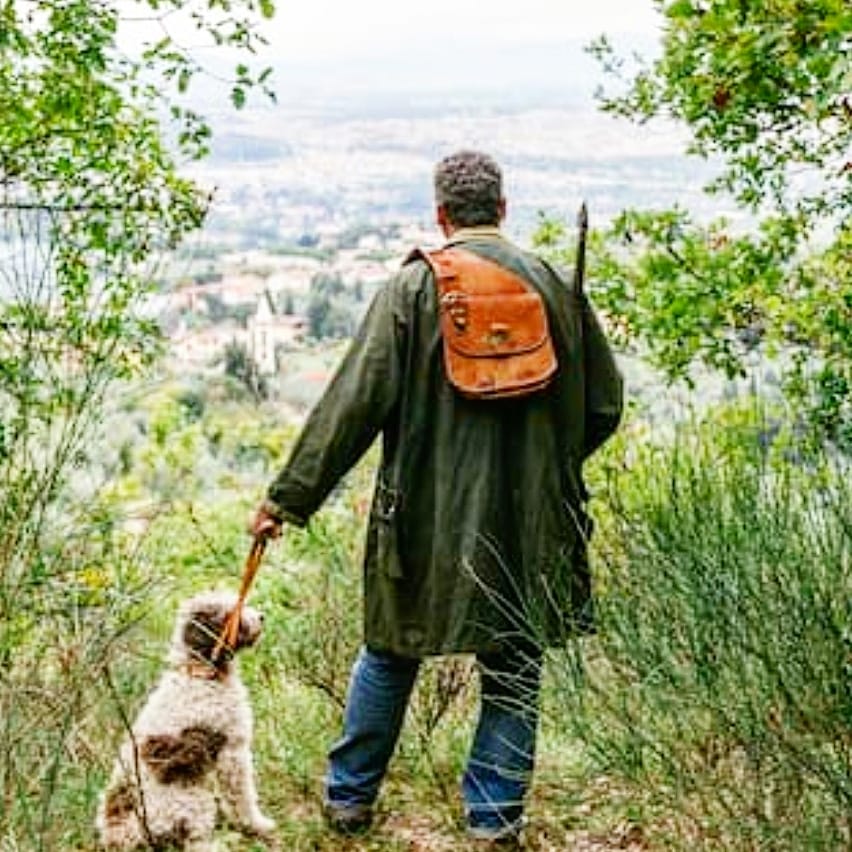 But there I was, traveling in Italy, going to the small hamlet of Bagno a Ripoli, near Florence, where truffle hunter Giulio Benuzzi, would take us on a truffle hunt with his two dogs, trained to sniff and point, but not eat, the summer black truffle.
I had eaten black truffles before — and they tasted like the scent of old libraries: mysterious yet grand, laden with the taste of history and enigma. And sometimes, with a hint of dark chocolate.
But going on an actual truffle hunt was a 'yatra' of sorts, both enchanting and philosophical, as we would actually search for these "diamonds of cuisine", as the renowned 18th Century French gastronomic writer, Brillat Savarin, called them.
Ancient Edible 'Black Diamonds'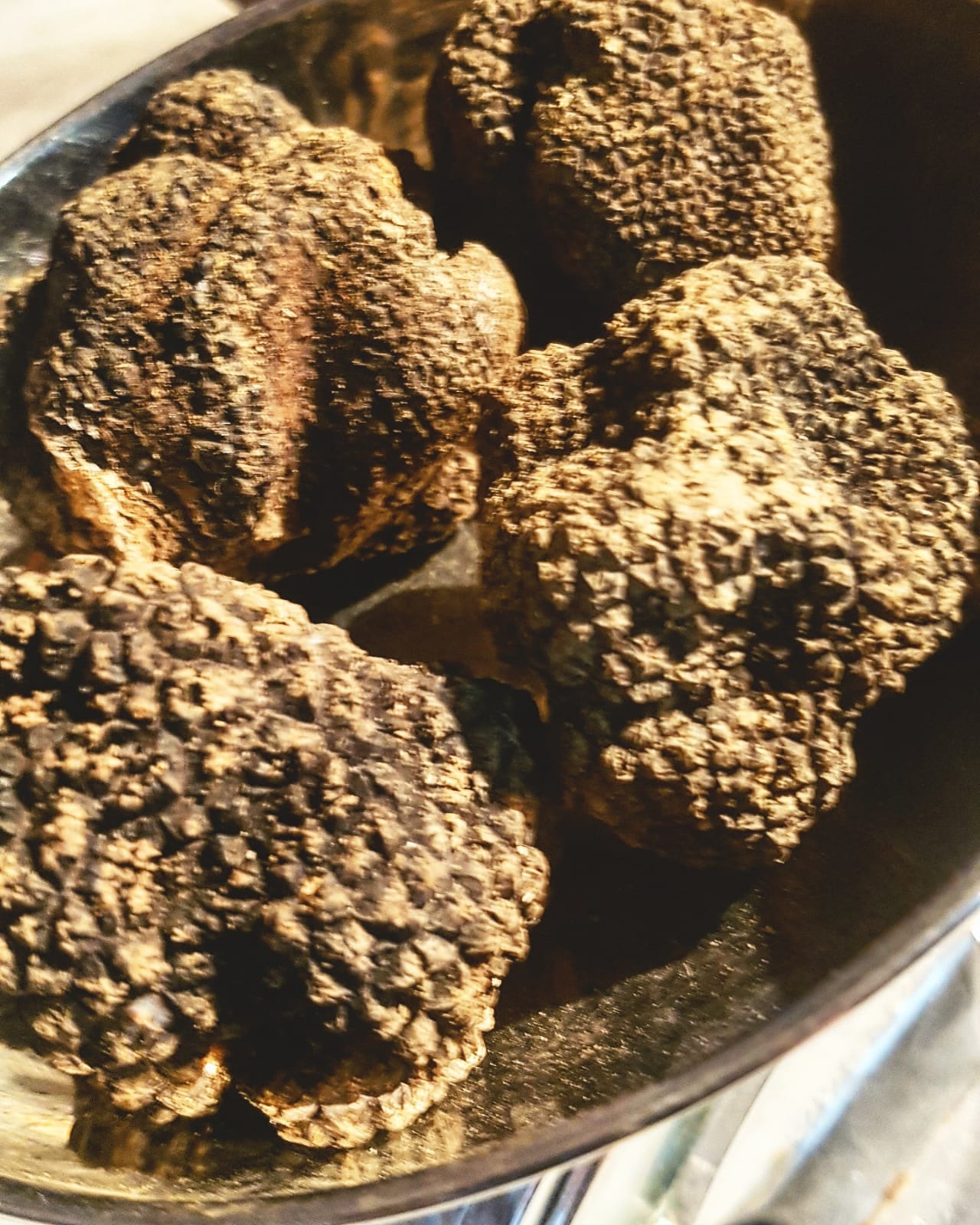 This "diamond" is actually an hypogeum fungus, which grows underground near certain types of trees –oak, beech, hazelnut, chestnut, birch and poplar. The fungus absorbs nutrition through an extensive and ramified root system. The fruit looks like a tuber (somewhat like a potato) whose color varies from white to grey to black.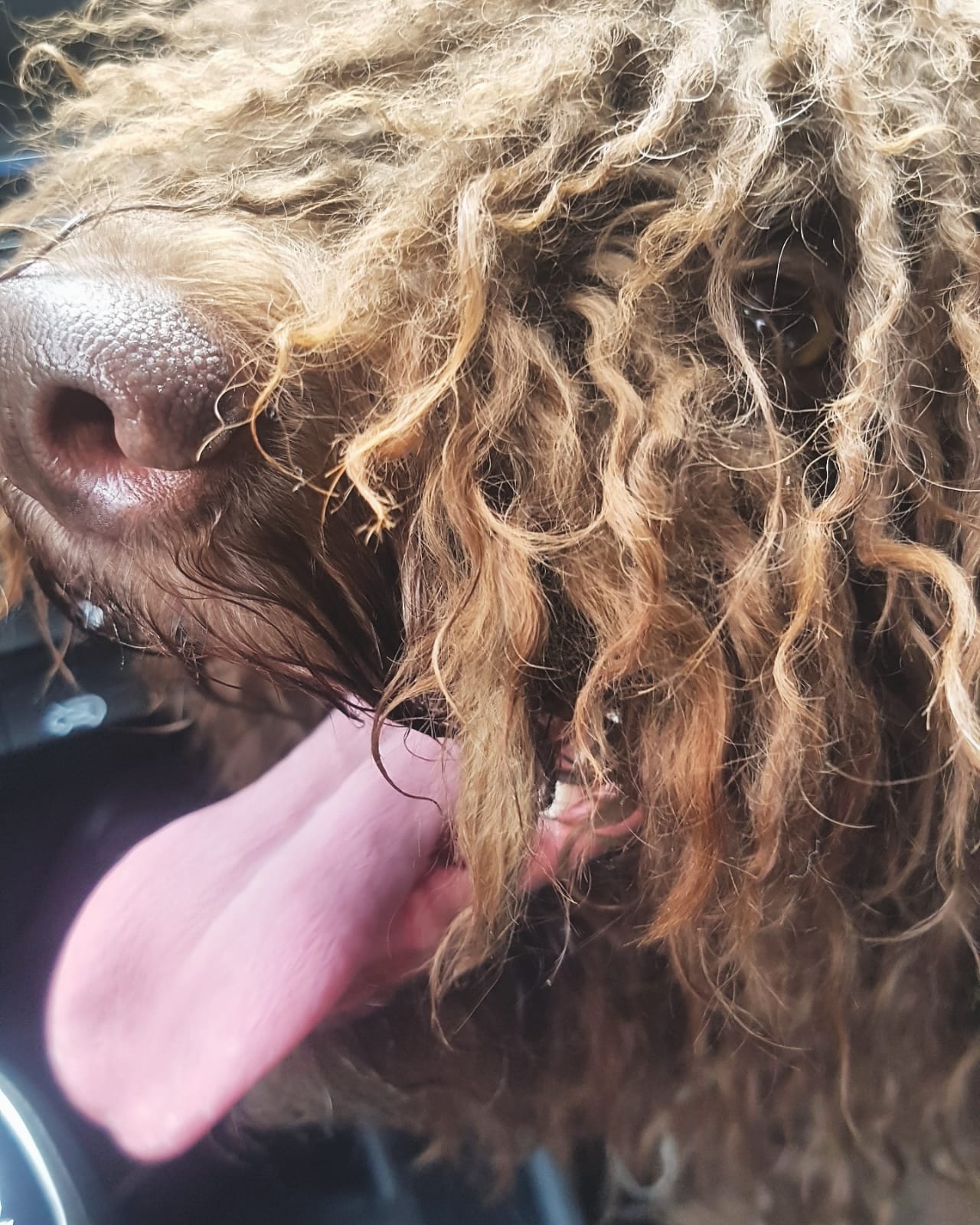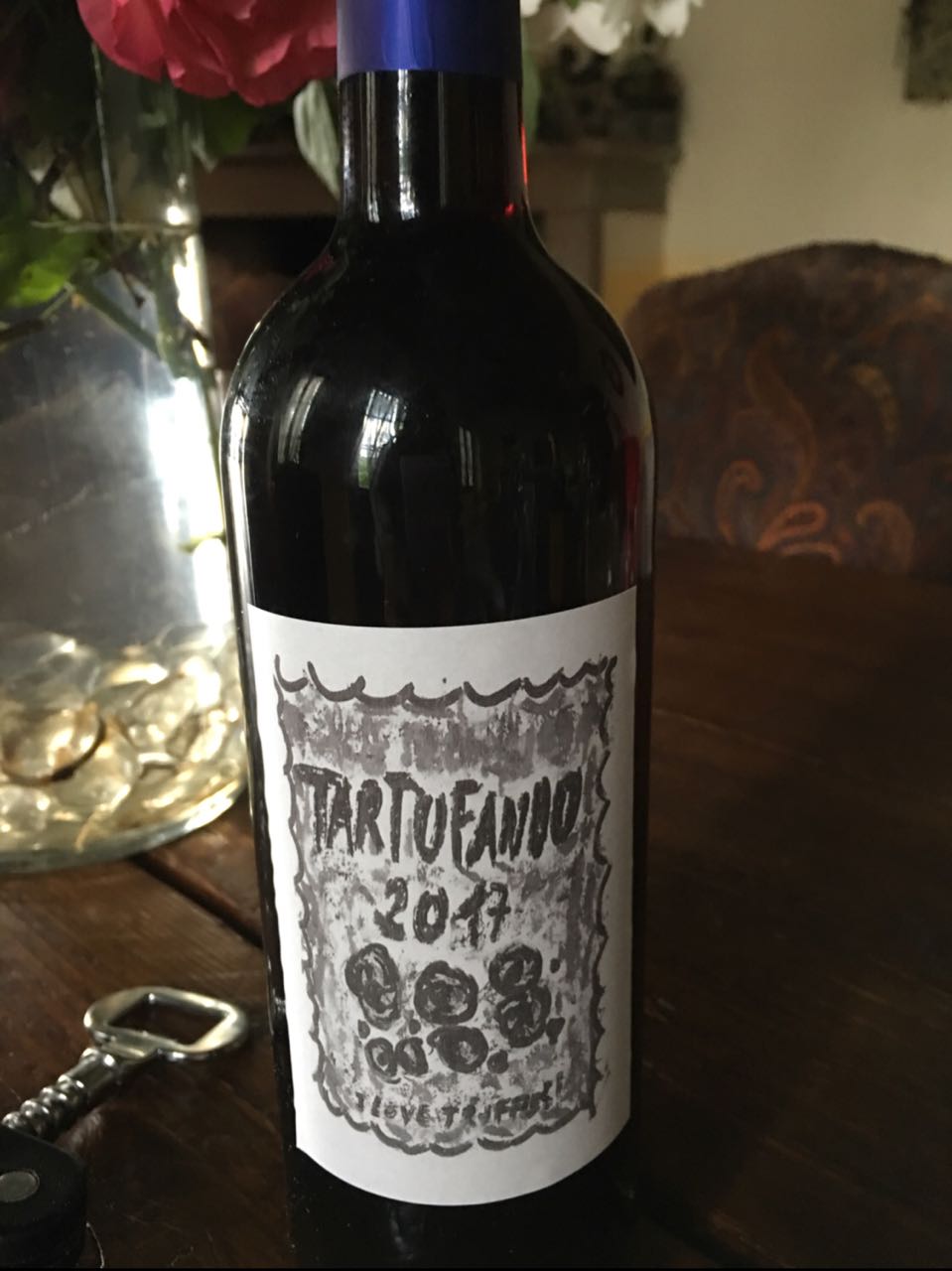 And, in the Toscana region is Bagno a Ripoli, where Cacciatore di tartufi (the truffle hunter) Giulio awaited us, with Edda and Maga, his two gray and white Lagotto truffle sniffers.
It was here where we became participants in the centuries-old traditional method, used by Cacciatore's, to locate and unearth a truffle. The dogs, with Giulio commanding "Cerca!" (find!) or "Vai" (go). Edda and Maga sister were sent to sniff under the trees, and start digging with their paws. We were fascinated by this, as many times, when Giulio started to dig further with his old 'Vanghetto', sometimes he found nothing at all.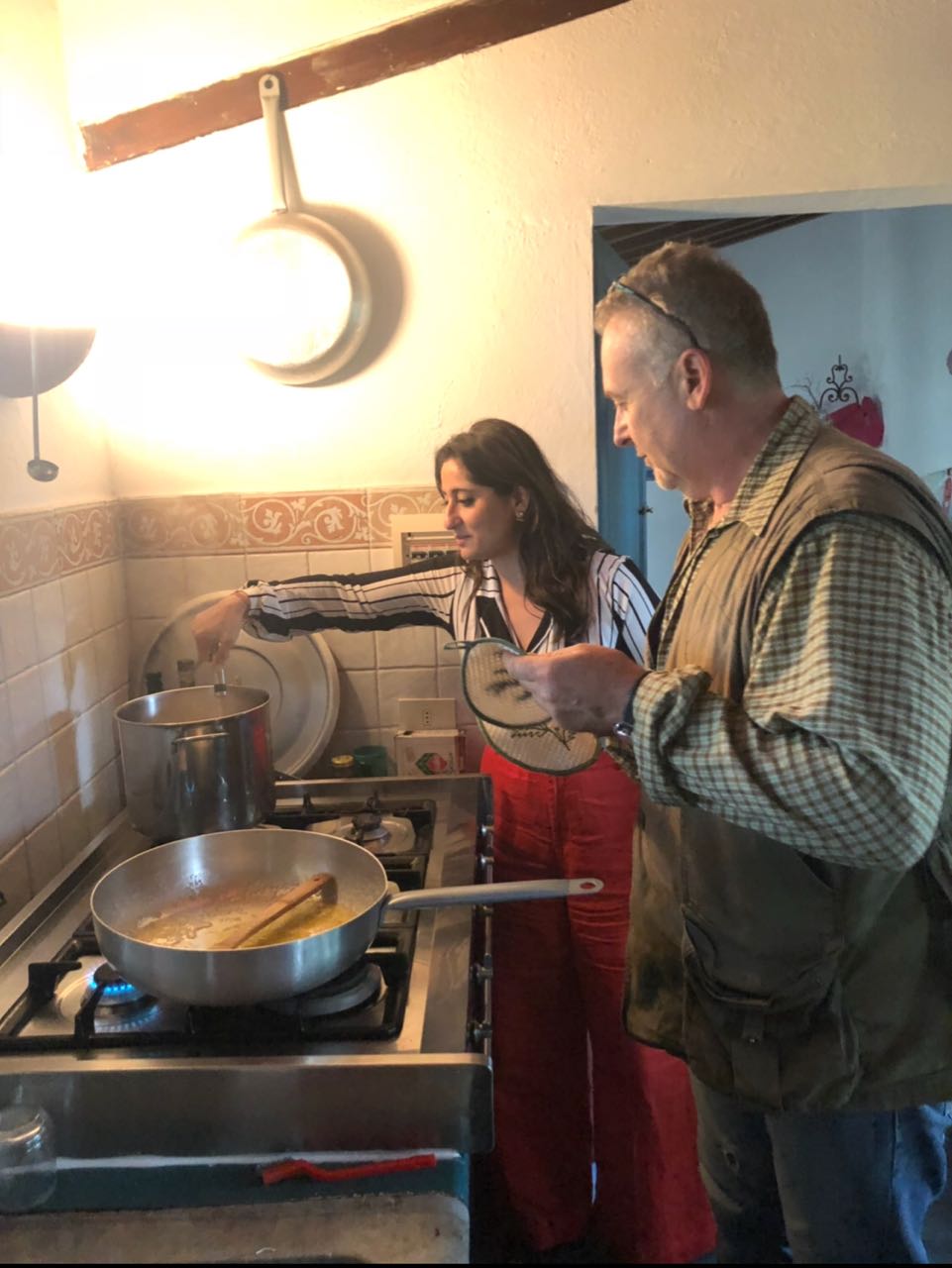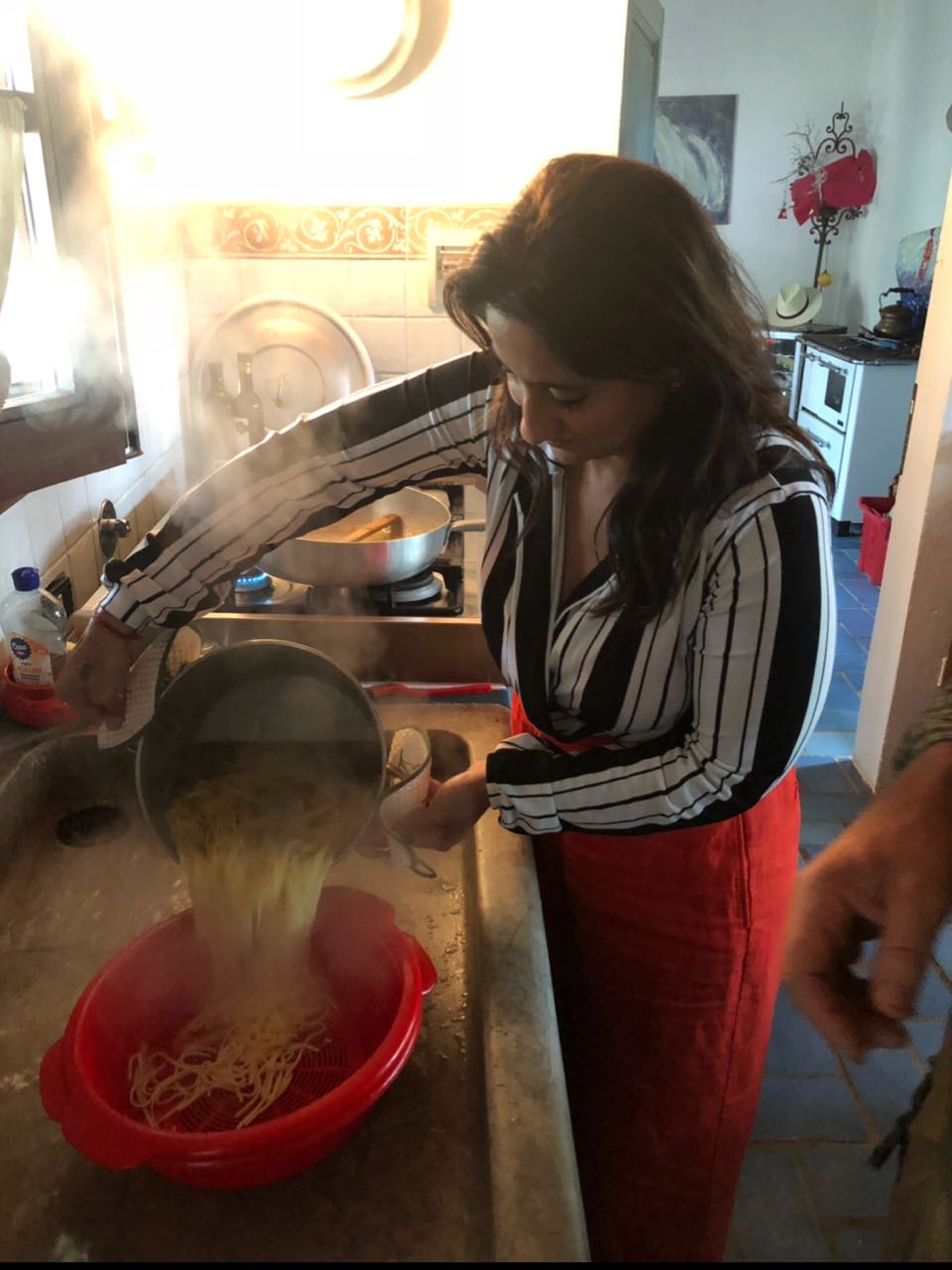 Treasure Unearthed and Enjoyed
While he was talking, the dogs were hunting, and he asked me, if I would like to dig where Maga was digging. I used my hands – my writer's hands with nail paint – and actually found one. It was small and looked so odd – sort of like a small black ball. This was indeed a happy accident, I had never held a truffle straight from the ground in my hand.
"Bene! Allora!" exclaimed Giulio, and quickly removed it from my hand. Lest I handle it inappropriately and ruin it.
Our adventure was not over yet, and our next stop was the dining room inside Giulio's old Bed and Breakfast, where a truffle lunch – three courses, mostly truffle-based, was being prepared by him. The first was a simple slice of truffle cheese on fresh farmhouse bread, then came the pasta with shaved truffle on top, then, pasta, finally a strawberry cheesecake. The best of everything.
We never thought we would be in the middle of nature, eating fresh black truffle preparations. It was beyond memorable.
As Alexandre Dumas so eloquently expressed regarding the truffle, 'Eat [one] and adore God.'
To tell the story of the truffle is to tell the history of the world's civilization.
A Flavorful History of Luxurious Truffles
The truffle's history, over 3000 years long, is as rich and flavorful as the delicacy itself. From the time of the ancient Sumerians through the period of the Renaissance and now gracing modern day culture, the truffle has been a culinary expression of the privileged lifestyle and haute cuisine, and has lavished the tables of the noble and the notorious since their discovery.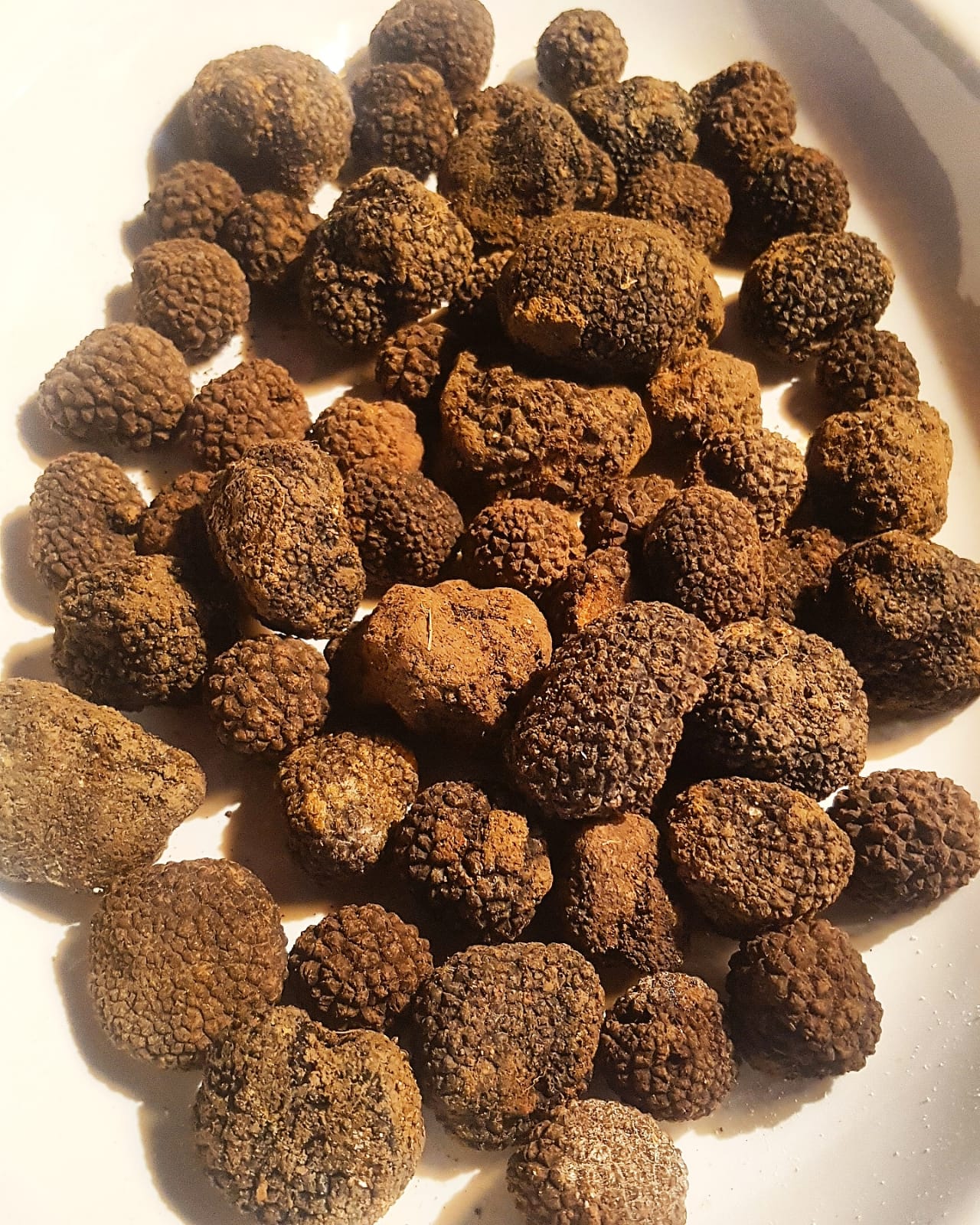 An increased demand for the truffle at the turn of the 19th century introduced them for the first time as a cultivated crop. Two of the most notable types of truffles are the Black Perigord of France and Trifola d'Alba (the white truffle) from Italy. Typically the most sought after, they are also the most expensive easily fetching upwards of $1000 per pound or more. Today, Trifolau (truffle collector) and other truffle hunters on their farms are primarily located in France, Italy, and Spain, with a handful of others scattered across the globe including the United States, Australia, and Canada making the truffle less difficult to obtain – if you can afford them. Their expense is due in part to their allure and the amount of work it takes to gather even a small handful.