There's a lot of exciting cooking happening in the Capital. Some of the best action comes from a new generation of chefs, who are young, have little regard for the rules, and are currently lighting our worlds on fire. And Gurmehar Sethi happens to be just that one with his "Innovative" Thai restaurant, Ziu.
You gotta love New Delhi – even at the 'Fine Dine' establishments, no one takes themselves too seriously. A youthful energy fills the small dining room at Ziu.
No one that works here, either in the kitchen or on the floor, appears to be over thirty. And everyone, clientele included, seems to be enjoying themselves, smiling and quietly having a grand old time while Deep House, faintly plays in the background. Let's just say this doesn't exactly have the feel of a restaurant that only offers a pricey menu.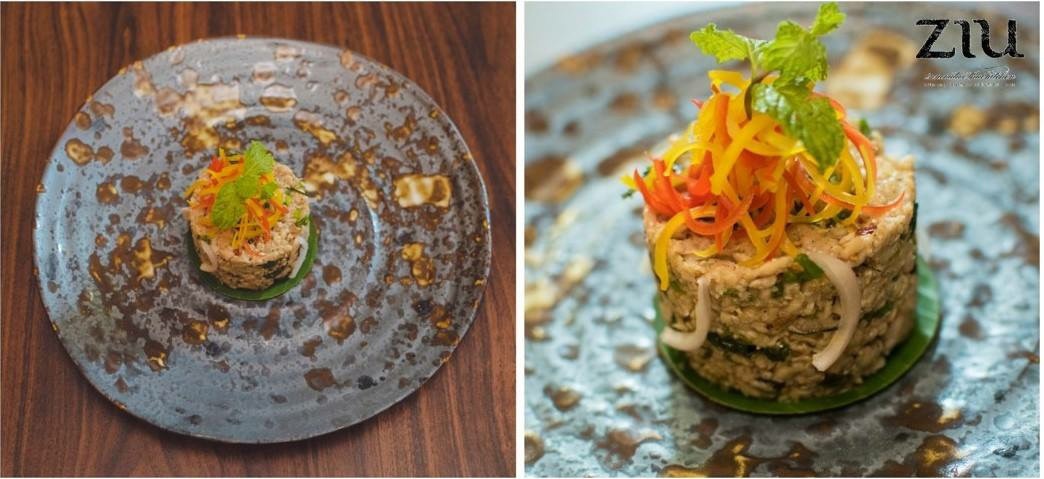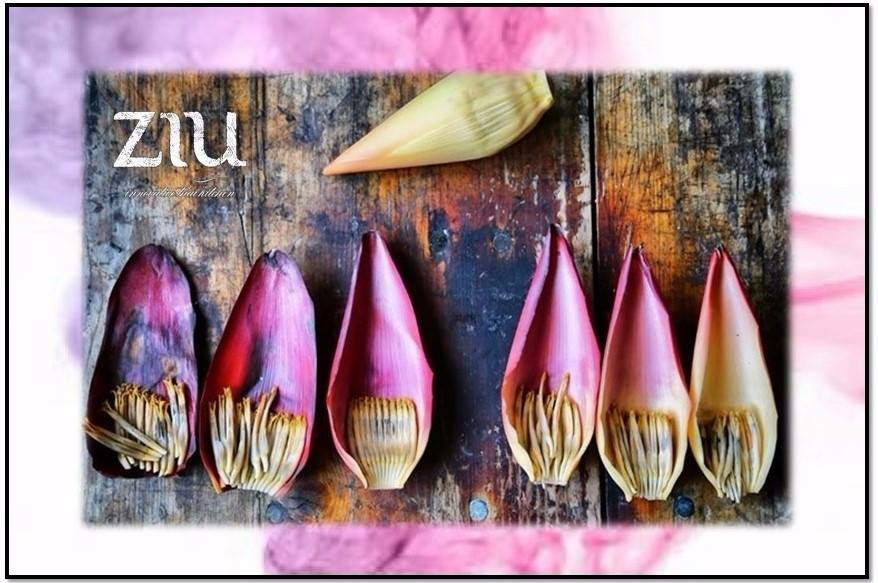 But it isn't just the buzz and elegant vibe of this place that has me so impressed. The décor of the restaurant has a modern Sala Thai architecture, with wood cut work, stone, slate and the façade being beautifully covered with Snake skin and Fish Scale.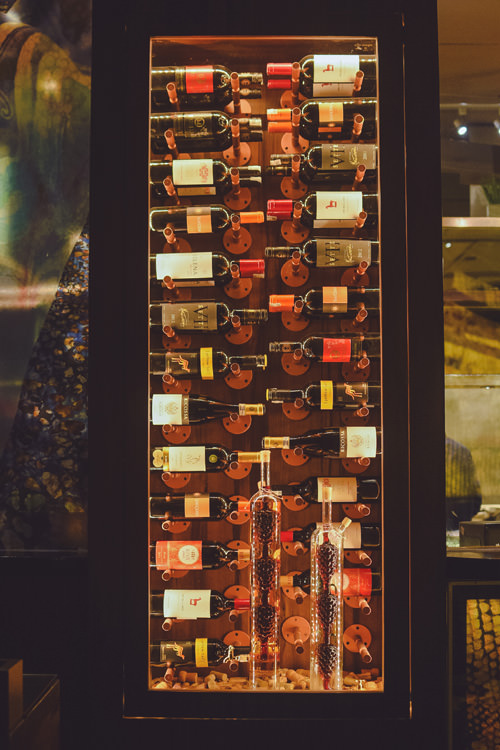 There is a confidence that comes with each plate, as if every dish is trying to one-up the previous one in search of your affection. It tastes like the chefs are battling it out in kitchen against one another, going dish for dish, ingredient for ingredient. The techniques, flavors, and overall execution are on par with some of the best in the fine dining business, and yet there's a less refined, more in-your-face approach to the cooking at Ziu. You can tell these guys are having fun in the kitchen. And even though it's not a complicated meal, this is the kind of "innovative" gastronomy I can get behind.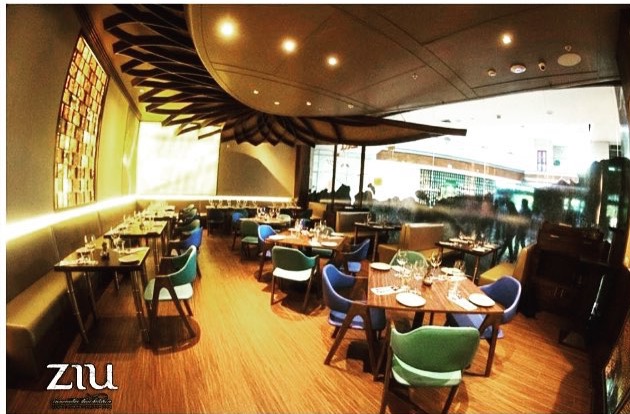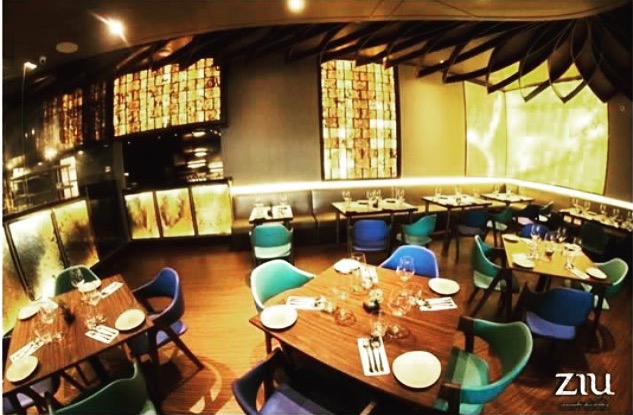 Things don't get too technical or over the top here – the sous vide, braising, traditional grilling, steaming and air frying techniques, you'll find are there to enhance the food, not overshadow it. And Gurmehar Sethi – Owner/Chef at Ziu, studied at some of the best –  Les Roches in Switzerland and Le Cordon Bleu – London and Thailand to learn this stuff, specializing in French Cuisine, Patisserie and professional Thai cuisine. He has work experience at the acclaimed Nobu, Mayfair London and The Banyan Tree.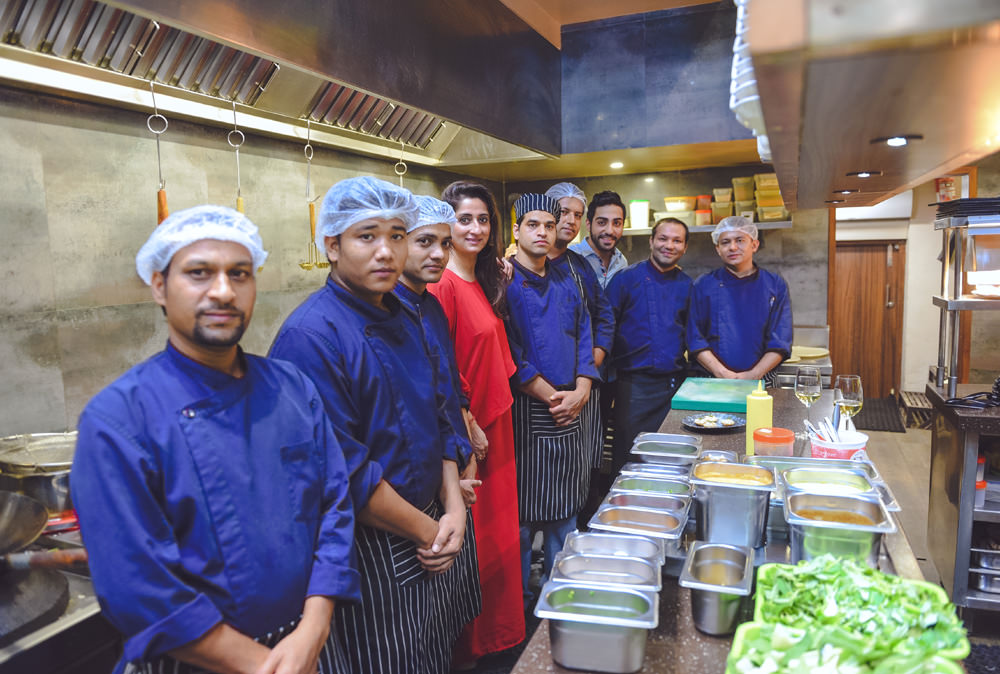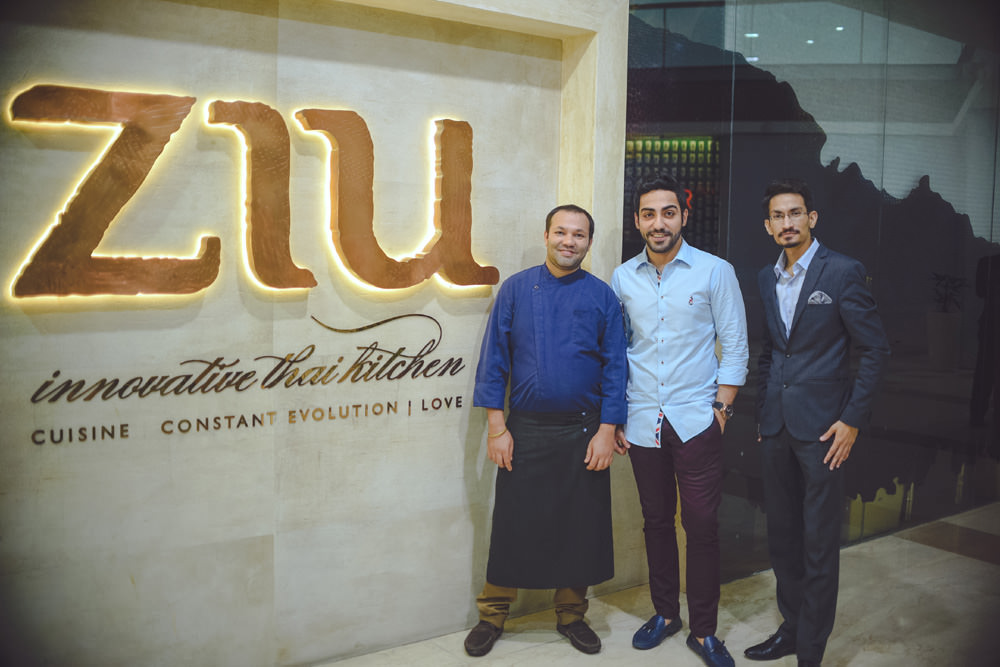 But let's talk more about that food for a second. It's magic. You're going to spend some money on it and you're going to be entirely okay with it. As you slowly work your way through the menu, you begin to see the future. Maybe it's your own, maybe it's that of Thai cuisine as a whole, but it's there. Reach out and grab it. Because whether it's the Baby Pork Ribs you just put in your mouth or the Volcano Chicken dropped off at the table flambéed in the Thai Whiskey or the Whiskey Sour Sorbet which is "cooked" on the table in Liquid Nitrogen, you realize something. The future is actually right now.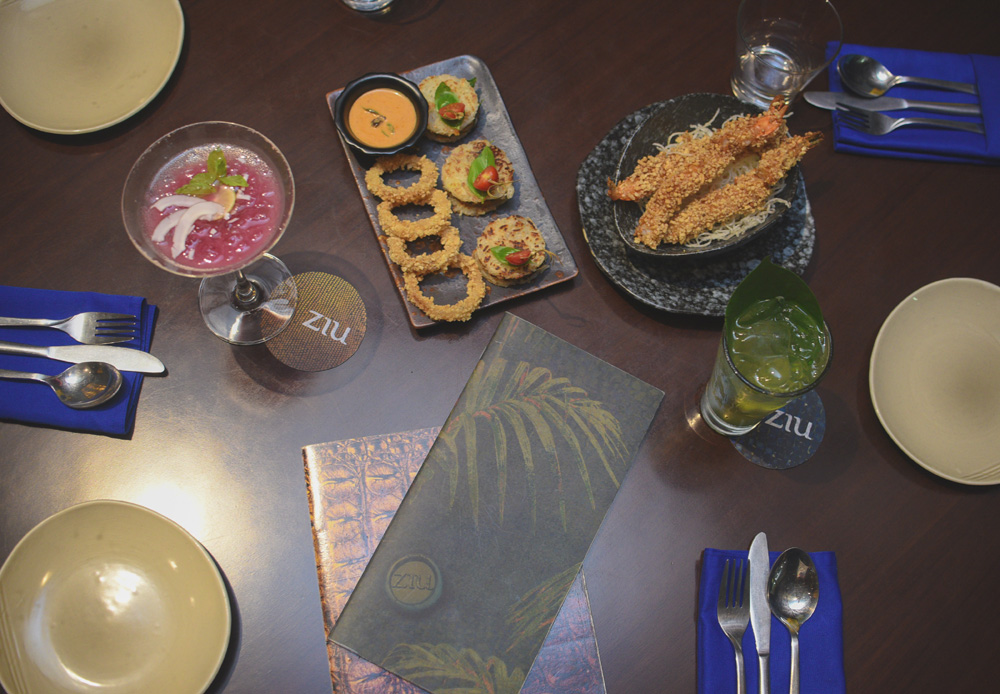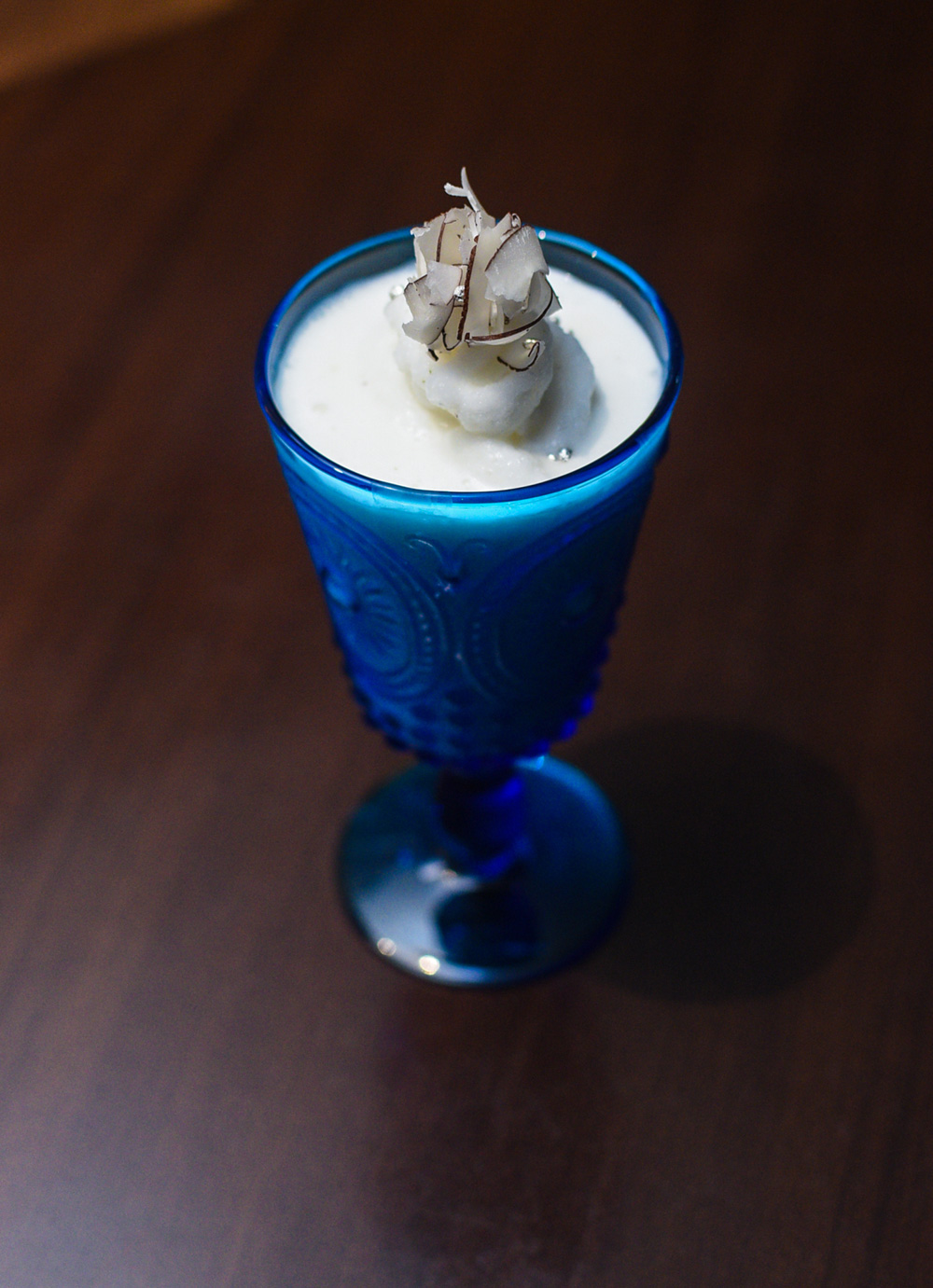 The service is great, the wine list is excellent. The entire team from the Executive Sous Chef Sohan Rawat to the Manager and in house Sommelier Ankit Ahluwalia are aces who know their stuff very fluently and everything else you could possibly nit-pick at a place like this holds up its side of the bargain.
 Ziu, you are a complete restaurant. Welcome to my city.

Som Tum (Papaya Salad)
Sweet, sour, salty, hot and air fried. The key flavors to any Thai kitchen, this salad hits on all fours. Refreshing despite some strong heat, this is among the best papaya salads in the city.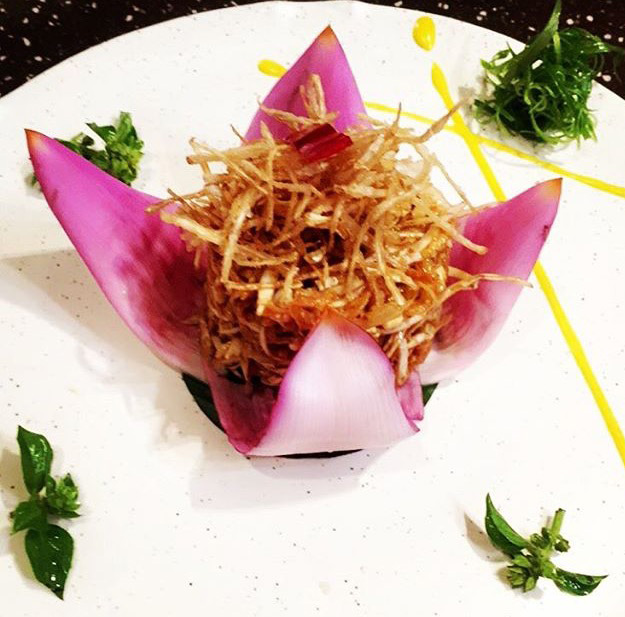 Tau phad Yao kub 
Prawns wrapped in crispy rice cracker in black sesame dressing.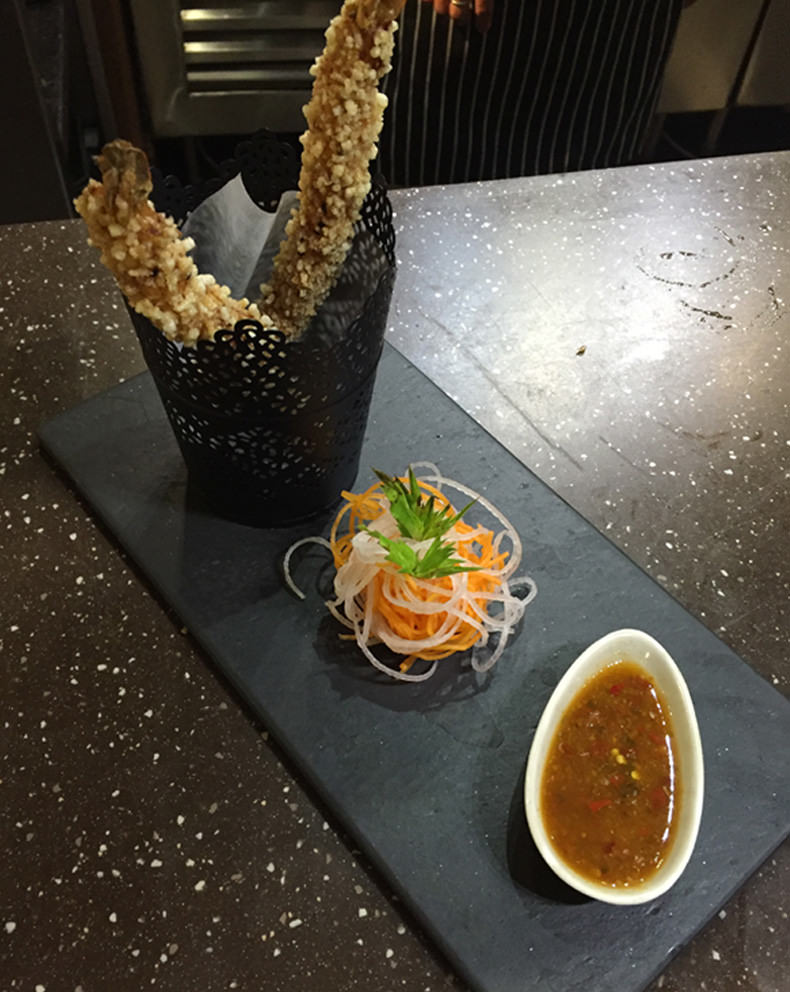 Like a lot of the go-to Thai dishes you order here, these won't necessarily blow you away, but they're definitely a step above your other city restaurants. They're flaky, crispy, and, maybe most importantly, not overly greasy.
Thai sliders
Sticky rice lamb burger in green curry sauce
Take your pick of this different "innovative" Thai dish. Sliders are basically mini burgers, and this one is probably the best one i've had.
Banana blossom salad in chilly jam dressing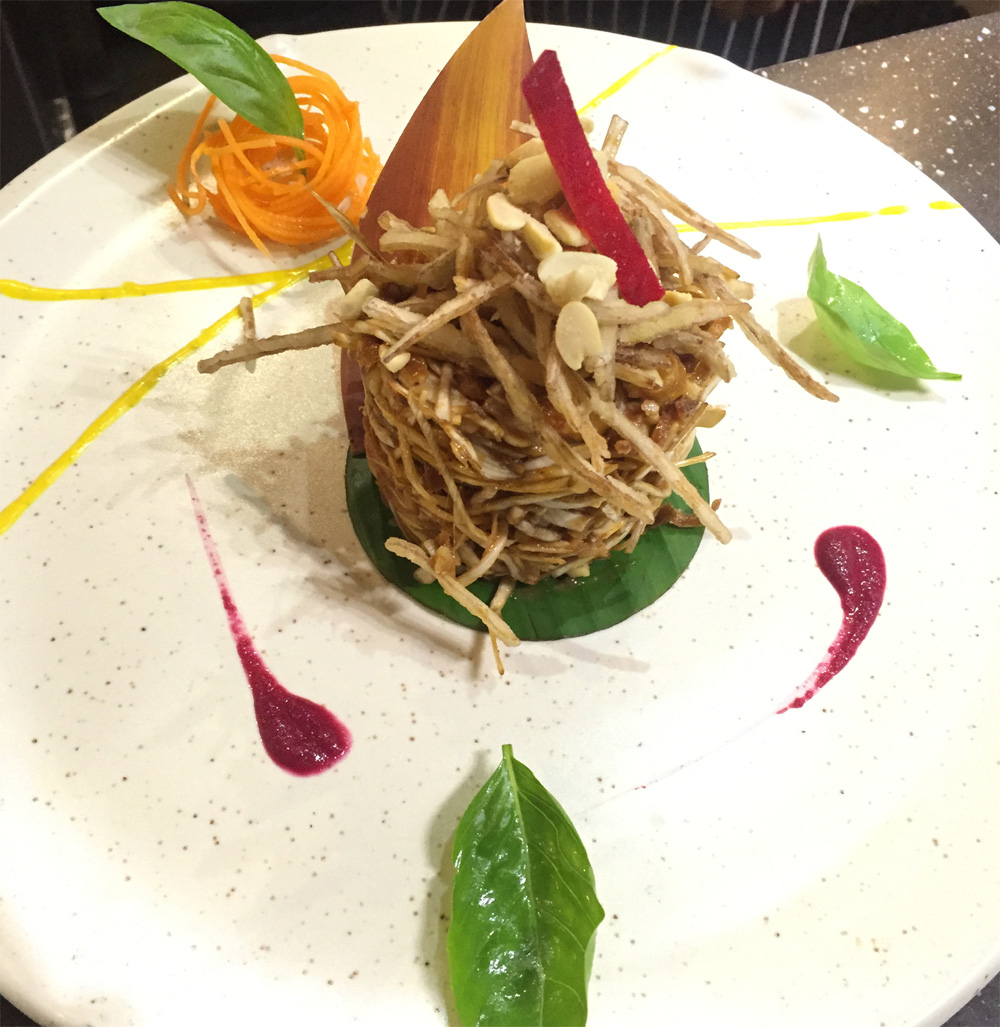 The banana flower salad. The combination of crispy, tangy, sweet and spicy is spot on. One of my favorite dishes here.
Meing khum( paan shot)
When dining at a Ayutthaya region Thai restaurant, (Ayutthaya is the also known as the Central Province of Thailand). Order as much Meing khum ( paan shot) wild pepper leaf stuffed with chopped lime, fried garlic, peanuts in tamarind jam, as humanly possible. It literally tastes like a thai meetha paan. Here, the paan comes in a wild pepper leaf, with roasted coconut flakes, onions, galangal, bird's eye chilli, dressed with a fermented soybean sauce. Eat it.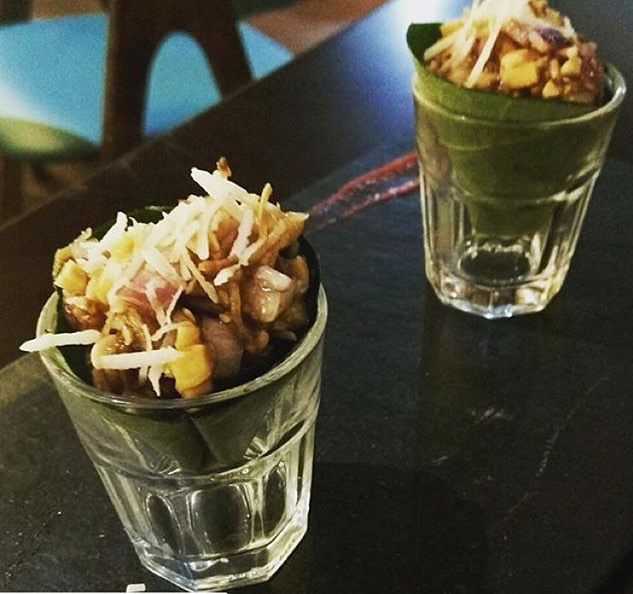 Tom kha soup
A spicy soup loaded with either prawns, chicken or vegetables, and other delicious things. The broth is not so light but insanely flavorful, and it comes served in a real coconut shell bowl . Can't say no to that.

Slow cooked chilli pork belly
One of Gurmehar Sethi's house specialties. If you like pork, this has your name written all over it. Thick-cut, crispy pork cubes or the slow cooked version pork belly, come served with some Namjim sauce. The flavors are intense and the pork is a mouthful, so you really only need a couple bites of this one. A glorious couple of bites.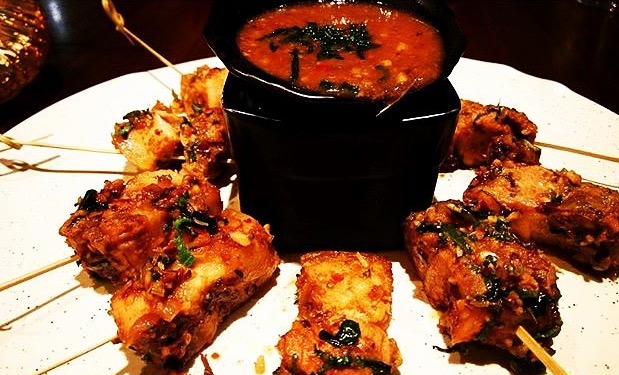 Kanom krok
Coconut Creme brûlée filled with sautéed chicken or tofu in tomkha. Interesting thai canopies.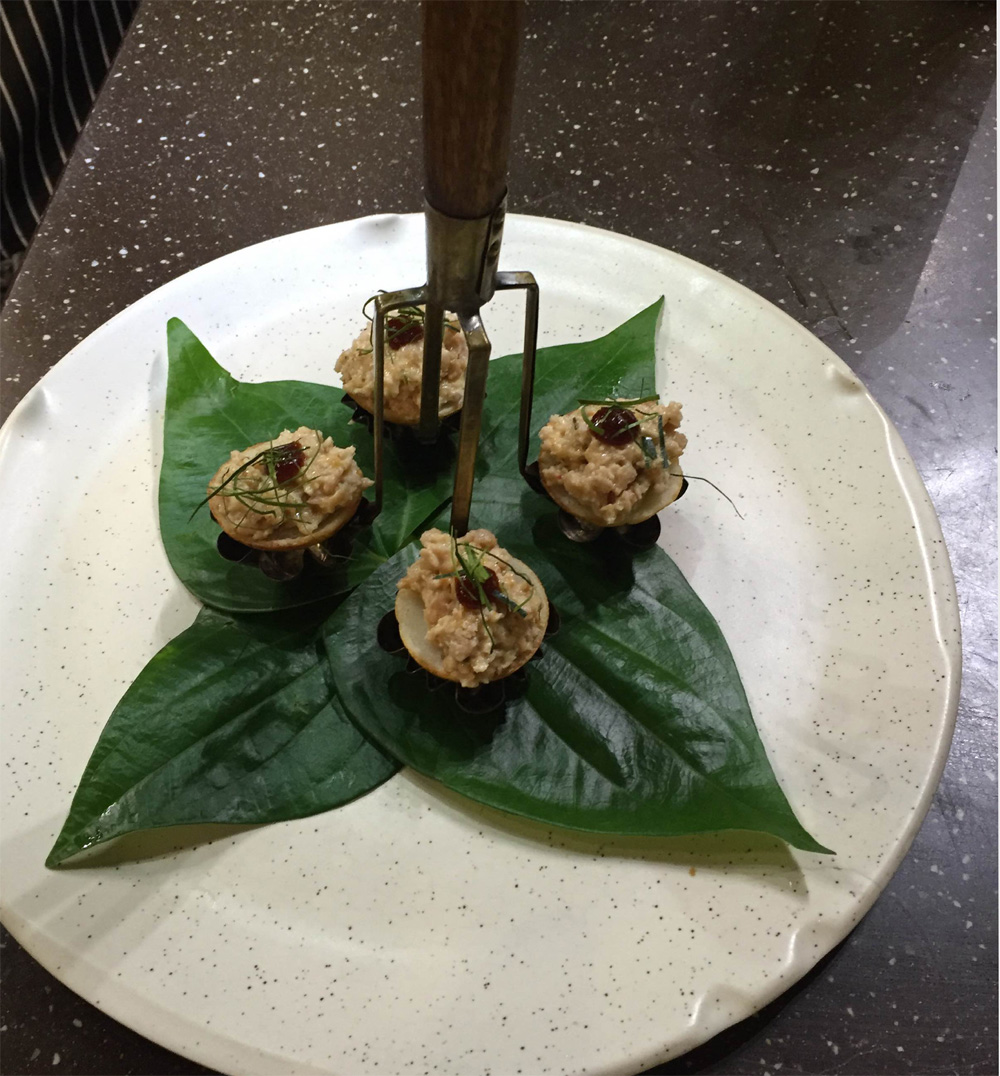 Gaeng massaman gae
24 hours cooked lamb shank in massaman curry
Tender, salty lamb balanced against the rich, relatively mild thai curry, tamarind and coconut milk , thought to be an interpretation of a persian dish. If you like your curry hot, do not be afraid to ask your server for some extra heat, as the dish served without instruction is relatively painless. But remember, there is a difference between "Indian hot" and "Thai hot," so order accordingly.
Gaeng kwio warn gai
Slow cooked vegetables in home made green curry sauce
Curry at Ziu is a must. This one is my particular favorite, thanks to eggplant that is perfectly tender, with just enough crunch to avoid being mushy. Despite some solid kick, the dish maintains a nice balance of flavors throughout. Do not be shy with your sticky rice. Clump up a ball and soak up those juices.
Tender coconut ice cream with melted Jaggery on top
A very delicious, refreshing way to soothe your tongue after an equally delicious meal. Homemade ice cream with Nolen Gur jaggery.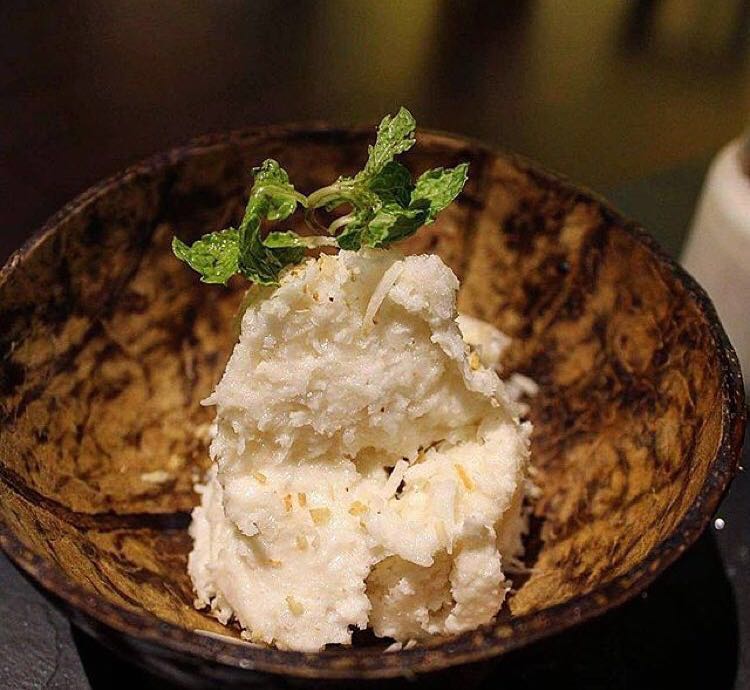 Address: Sangam Courtyard Major Somnath Marg, New Delhi, Sector 9, RK Puram, New Delhi, Delhi 110022
Phone: 011 2618 0711