There's nothing quite as decadent as indulging in a velvety piece of chocolate that instantly melts in your mouth. Partaking in the sinful pleasure of alluring your senses with chocolaty goodness is a pastime well worth its investment, and Neha Lakhani brings to you this and more in her Signature Granola with dark chocolate, roasted almonds, flax seeds and honey. Pure Goodness.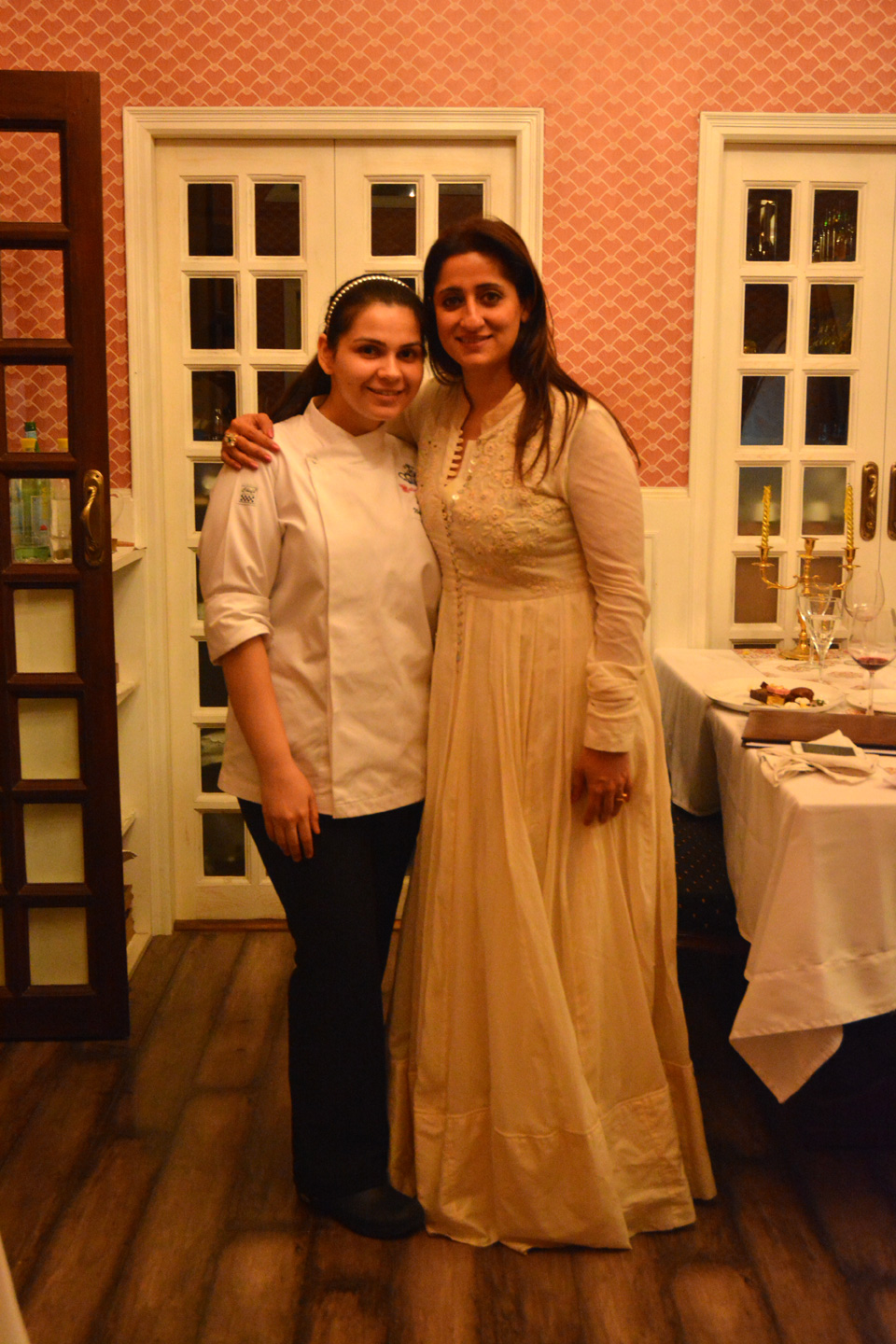 For me Neha's granola has this dark mysterious power to alter moods, enhance a holiday , a meal, for those in between meal cravings, this is a delectable treat that is always adored. Although the competition out there can be stiff when it comes to granola, undeniably, no one knows chocolate better than Neha Lakhani of Patisserie Royale.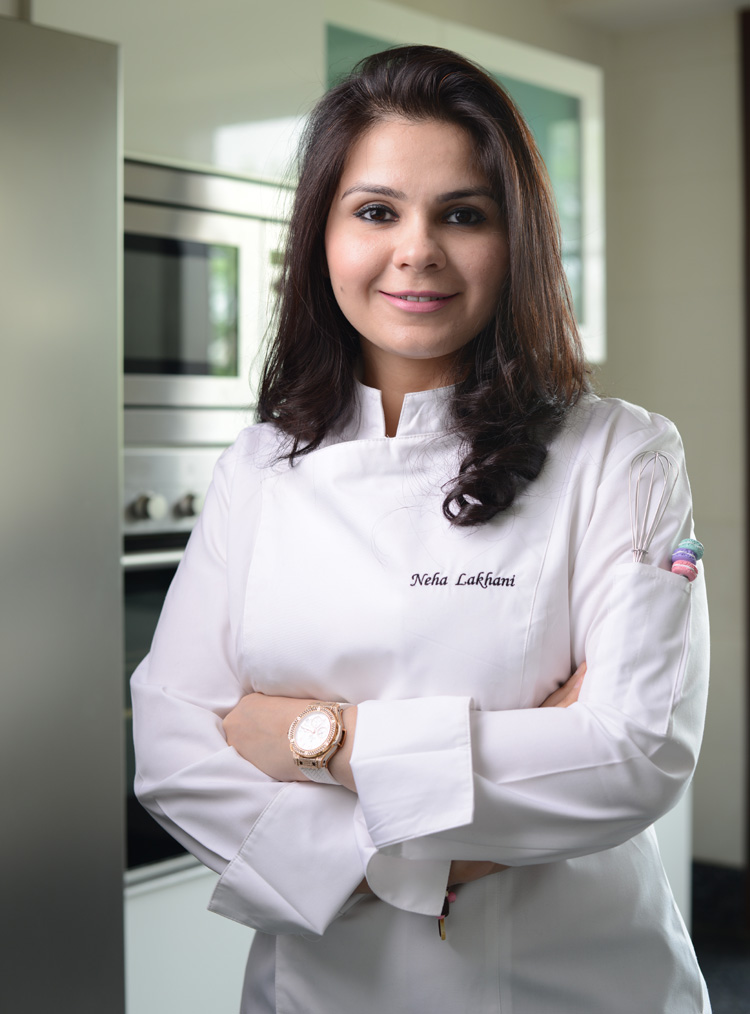 The Simple Luxury of Pattiserie Royale's Granola
To eat this Granola is an experience much like indulging your senses with the finest. This artisanal granola is made out of rolled oats , honey , spices and whole some nuts . It is an amazingly healthy snack as well as a breakfast cereal and can also be eaten for an evening meal for sportsmen, kids , hikers and back packers as it is easy to store and is light in weight.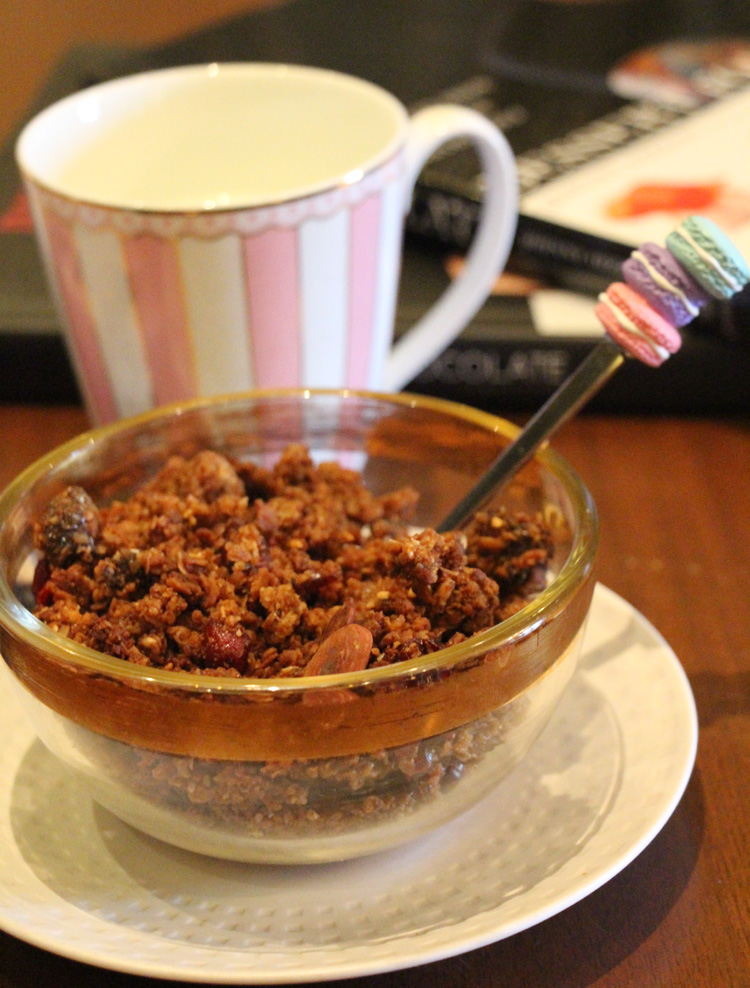 It gives instant energy , the oats are good for the heart , the spices and nuts , sesame and flax seed help in improving digestion and are also good source of protein, omega3 etc. The granola has no trans fats like oil or butter etc , It is toasted in the oven for its deliciousness until crisp and golden brown and during the process the mixture is stirred time and again to maintain its cereal type consistency. One can also add chocolate, puffed rice or fruits of their choice either fresh or dried to add to the flavor. It tastes the best when eaten with yogurt or milk with toppings of bananas or strawberries
The granola can also be pressed to make granola bars similar to traditional flapjack or muesli bars , for more convenience or storage and also works for kids, to replace the chocolate bars with the healthier granola bars.
Makes a great and healthy gift for occasions like Rakshabandhan, Diwali, Christmas etc.