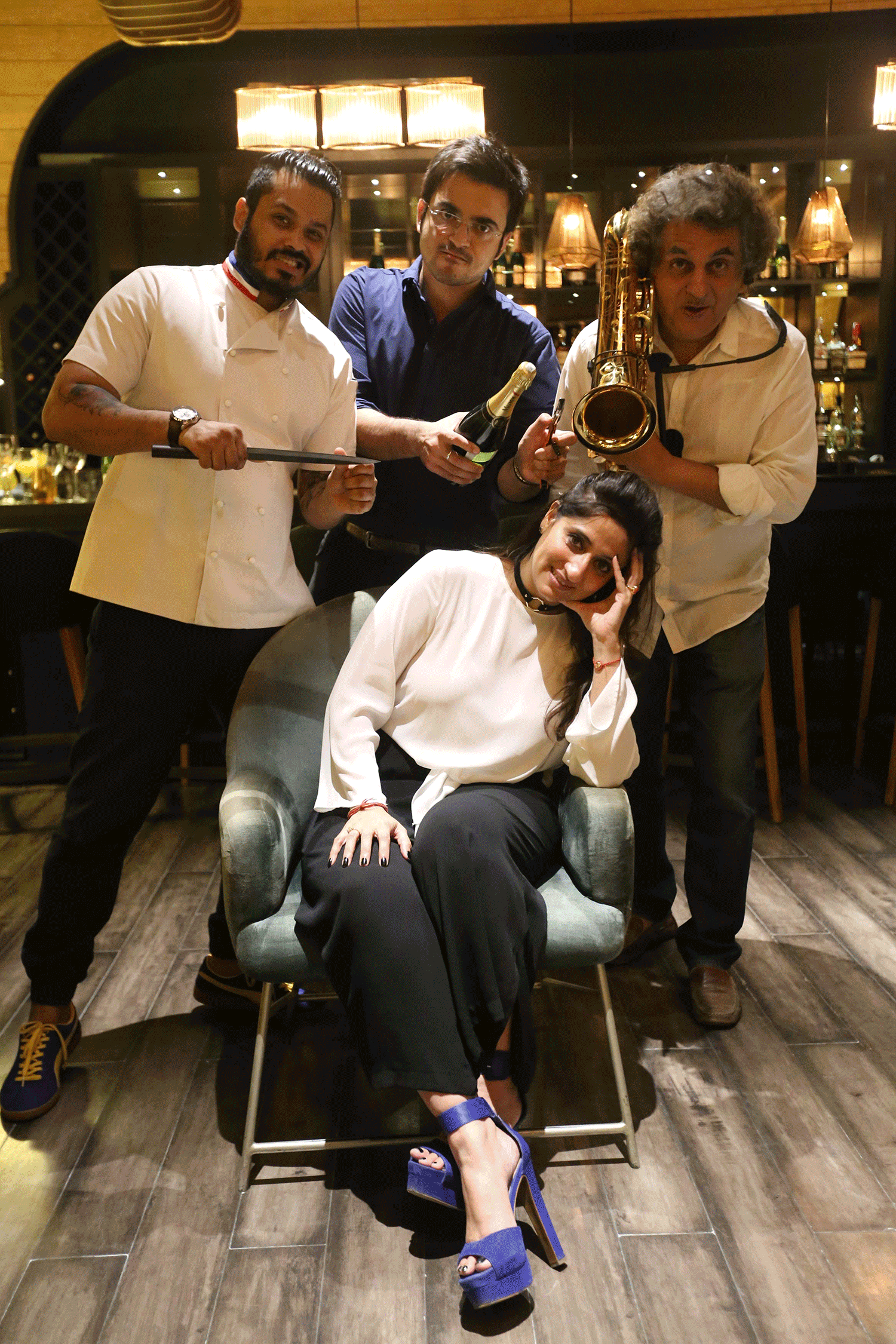 When i first went to Paris I was 17 and battled my very first hangover during the flight across the pond. Not so surprisingly, landing in a foreign city with a pounding headache courtesy of a Kingfisher is not exactly my idea of a good life. Live and learn, I guess. The first half of the trip was a jet-lagged fog and the second half was spent wondering why the hell these people don't speak English (note: I was a terrible person as a teenager).
But you know what I say if people ask if I like France? I tell them that I love it, because I choose to believe that the France in the real-world is exactly like Qla. I would imagine that when I was younger, I would have noticed that the epitome of a European restaurant was a place a lot like Qla. A loud, bustling yet fine space with excellent food, service, and wine.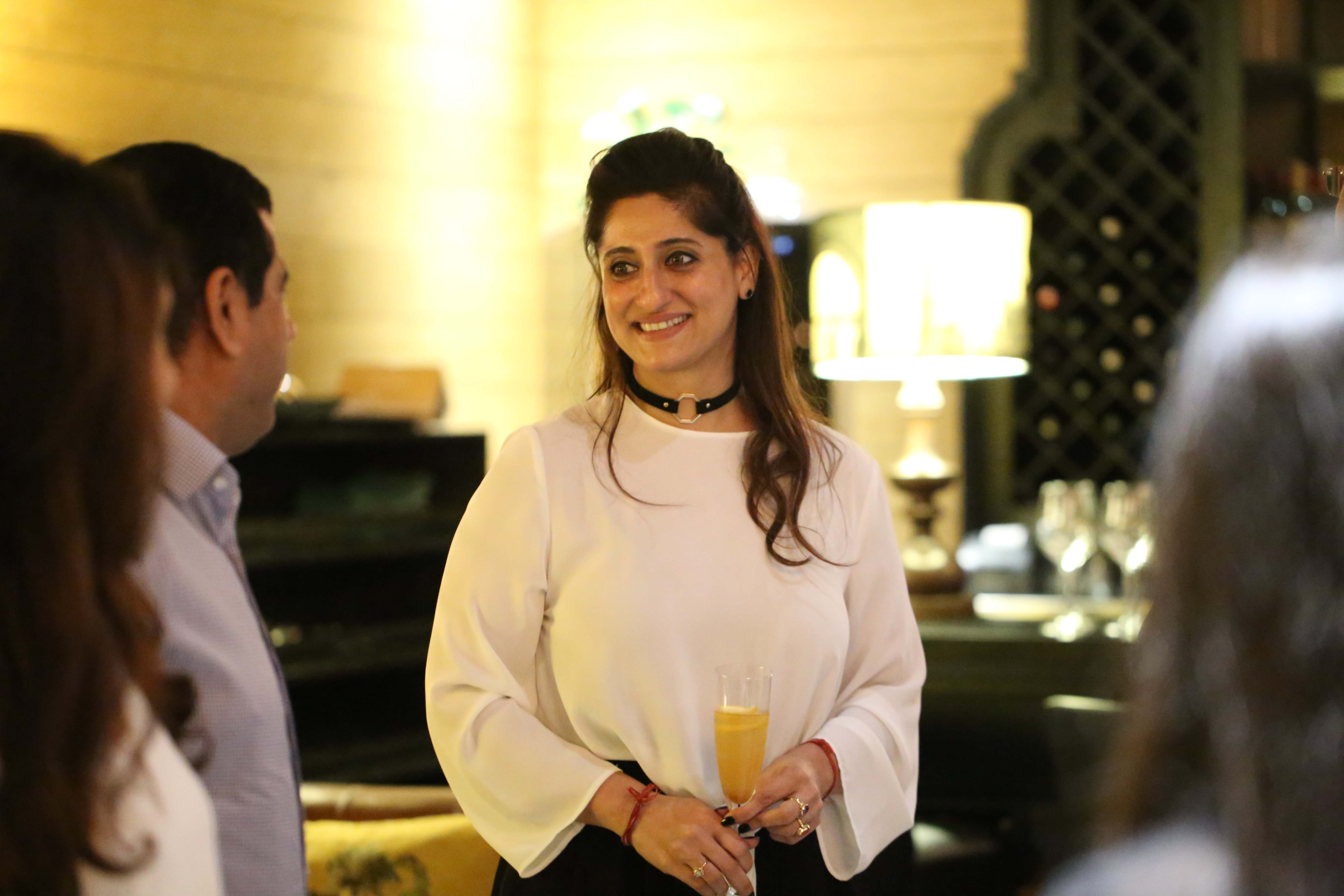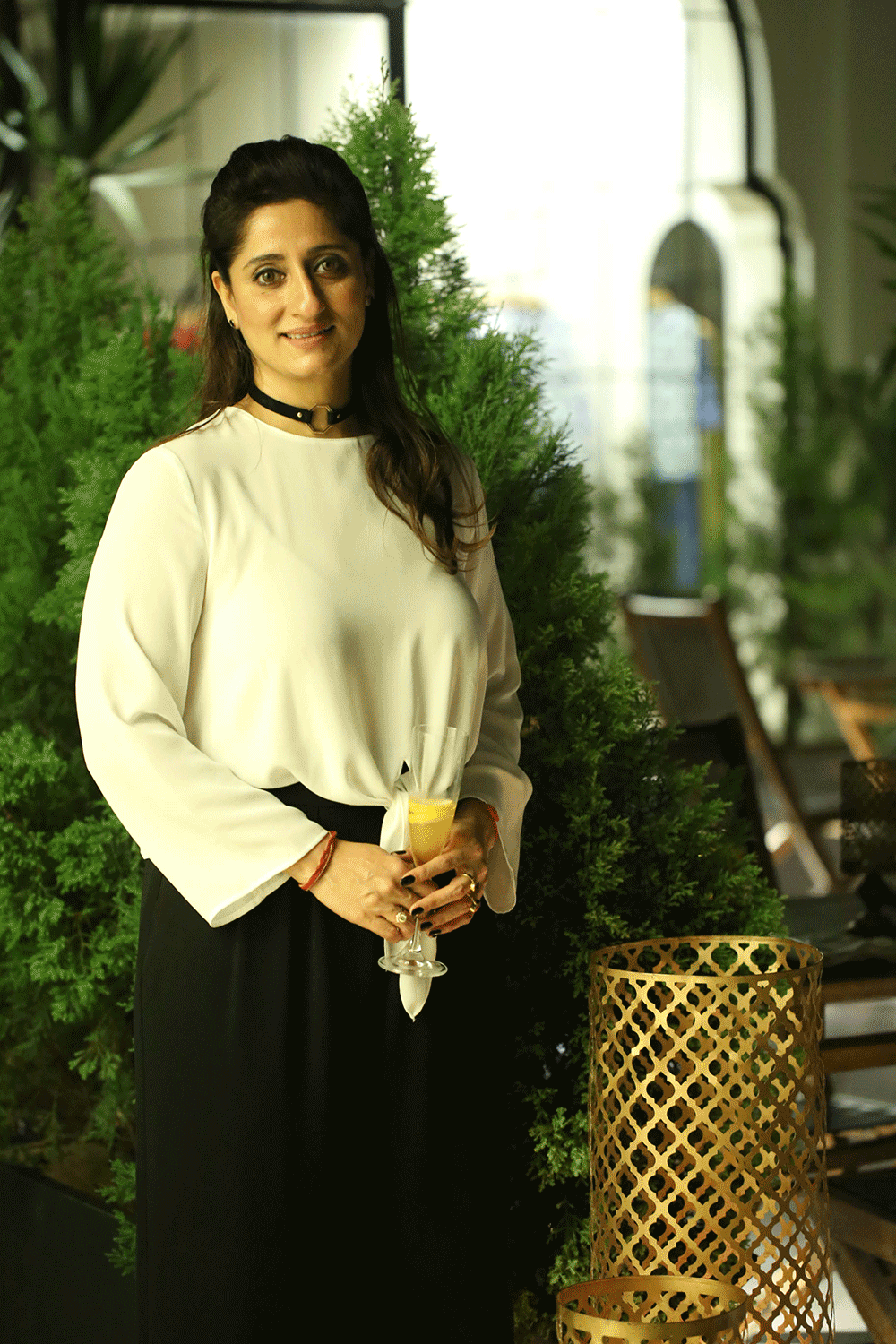 Ranjan Chopra 's places, whether Zorba and now Qla, are usually top-notch, and his first restaurant outpost in the nation's capital is no exception. You could call his places a congregation of artist's, because he himself and most of the people who work with him are artist's in the real sense. If you get all teenage-girl seeing Rihanna or about anybody who's been on Jimmy Kimmel Live this is the place for you.
It was the spot to be seen at when it opened and has maintained that luster. Come in on a weekend and you'll be sure to see a handful of the city's swish set here.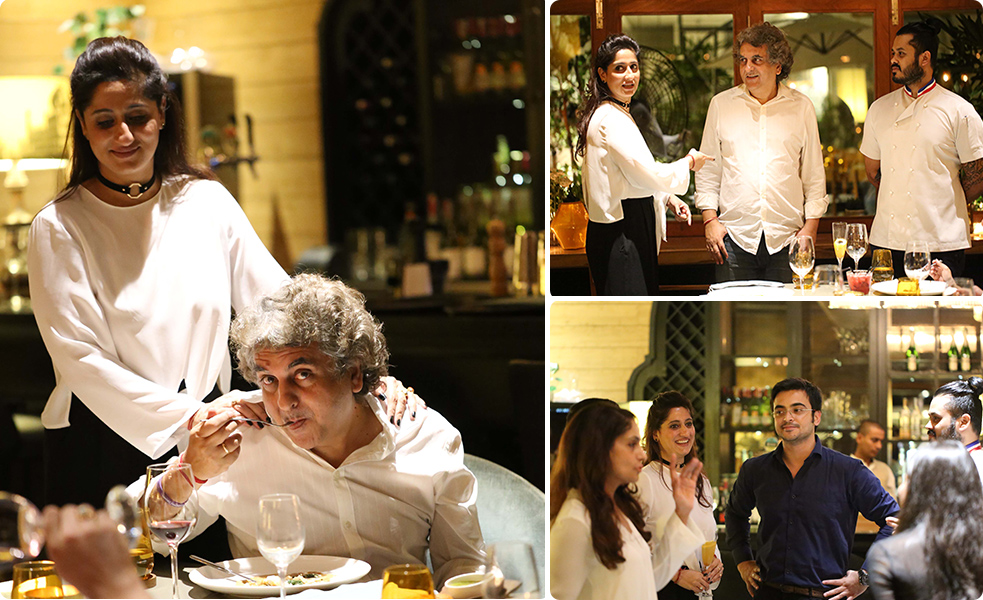 Qla is basically the "neighborhood restaurant" that everyone wishes it existed in their neighborhood. Luckily, this one is for real, and it's in my neighborhood now.
The Chef, Priyam Chatterjee has serious pedigree. The plates are seasonal and composed. The drinks which are curated by their 'Head of Beverage Experience'- Prateek Arora are very innovative.
The lighting is low, ambience is very chic and romantic. It is also one of the high points of 'Contemporary European Cuisine' – which has come to mean that fresh/seasonal/ local/organic/sustainable/well-sourced vegetables and meats are on the menu, as far as i can tell.
That said, is it the most exciting, interesting, or "inventive" restaurant in New Delhi? I can say a yes for that. Not the only one, but it's just really good, and has it's high points.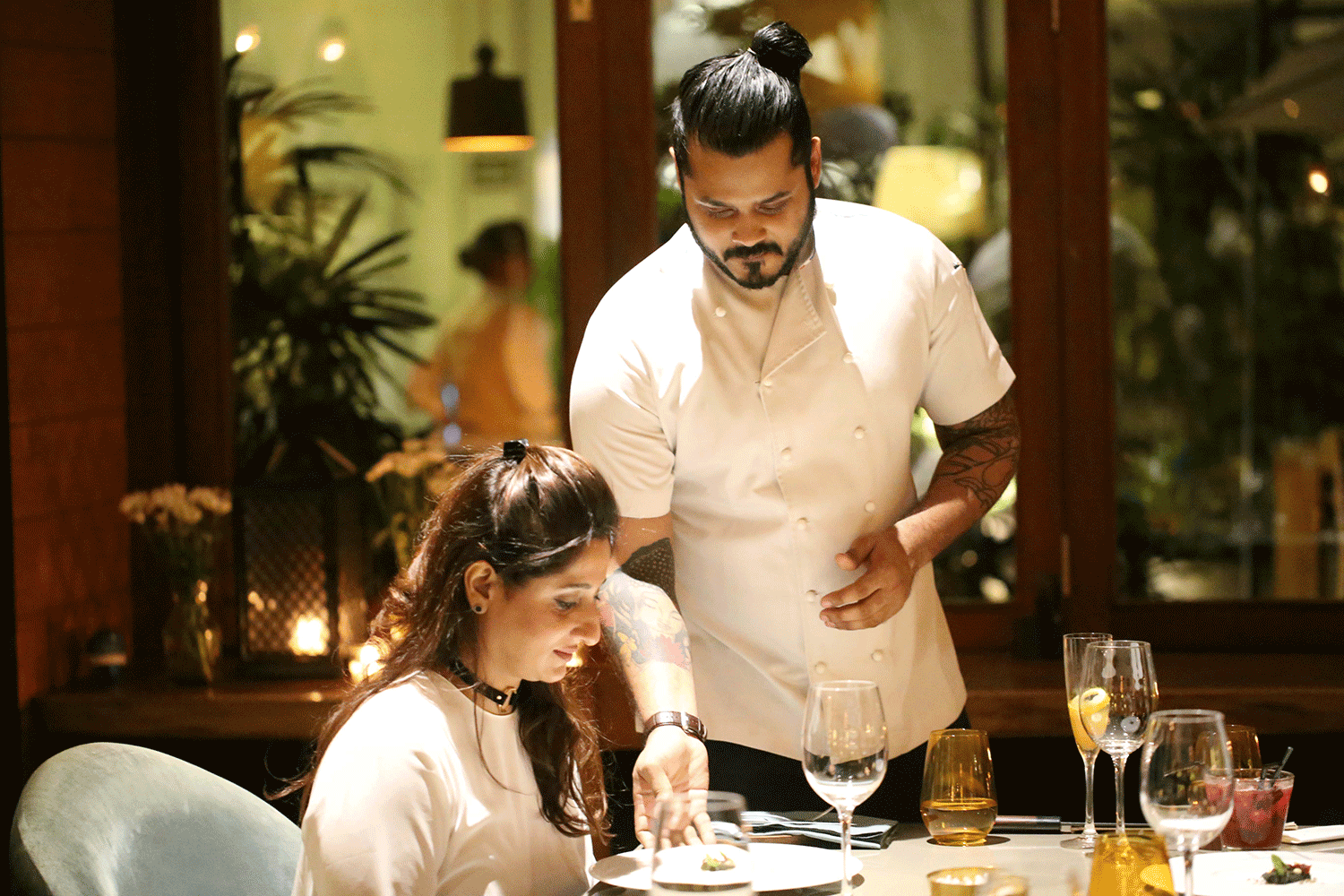 Everything i've had here has generally ranged from delicious to very delicious, except maybe the duck, but that's a personal choice so order anything with confidence. The only other thing that I felt could be better was the speed of the service, it gets really slow and that can be a dampner for an otherwise exquisite experience.
Do know that while you won't have to sell your first-born to come in, it is some what on the expensive side and it will take some advance planning, as reservations are usually booked in advance, even for brunch. However, if there's a second cousin of yours you aren't too fond of, explore a barter deal to get in sooner.
They have a relatively big and balanced wine list. Pick a price you want to pay and let the 'Chief Wine Officer' Prateek Arora handle the choosing duties – you're in good hands.
And if you're in luck, then you might be spoilt further by owner Ranjan Chopra , who will play the Saxophone exclusively for you and if the heavens are happy with you, then you can have a private performance by the trio – Ranjan on Sax, Chef Priyam on the drums and Prateek on the Guitar, especially for you. I have some serious good karma working for me.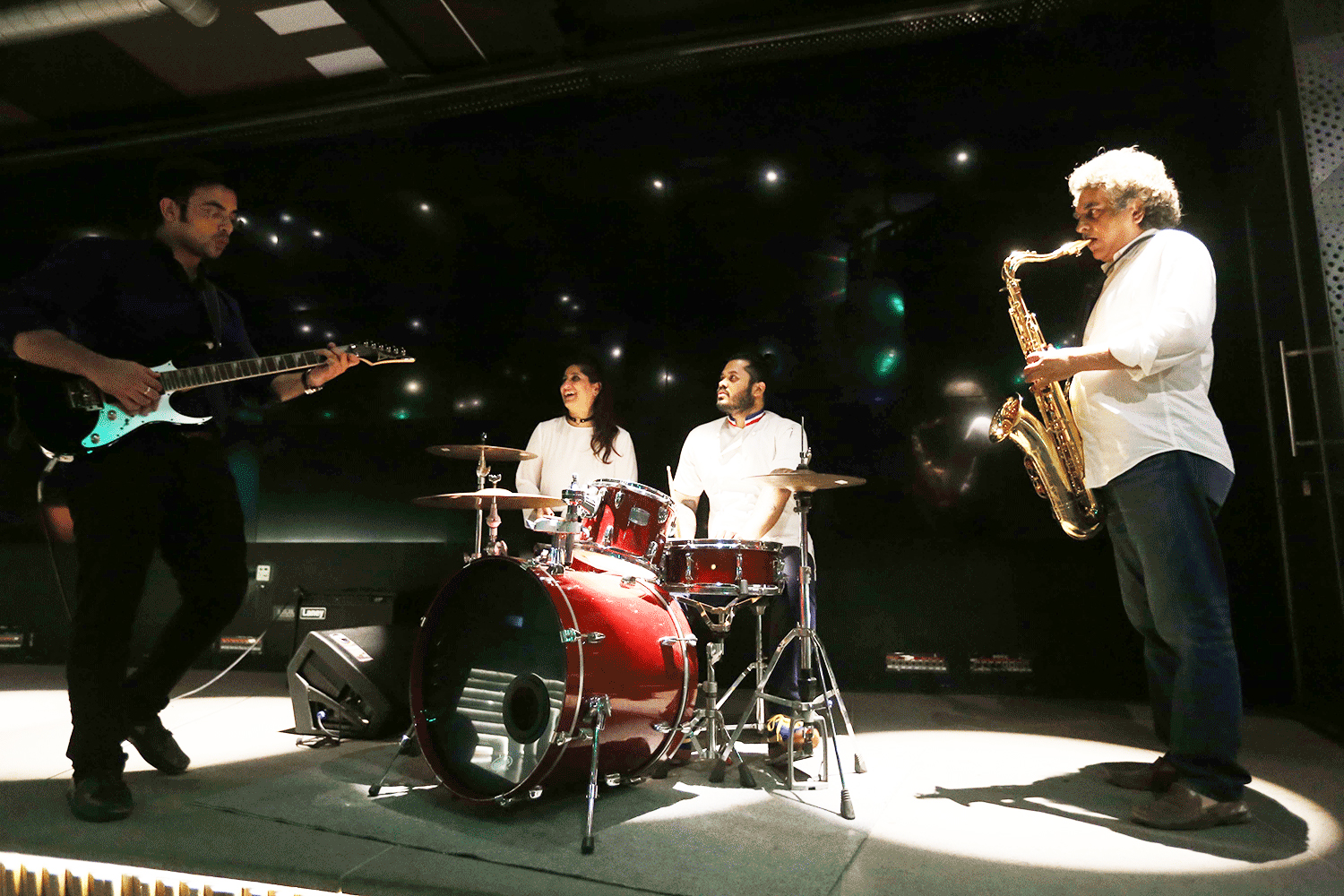 I had my entire meal with a very beautiful , Domaine Schlumberger 'Les Princes Abbes' Gewurtztraminer (white), but I did progress, briefly to a Casa Sola Chianti Classico (red).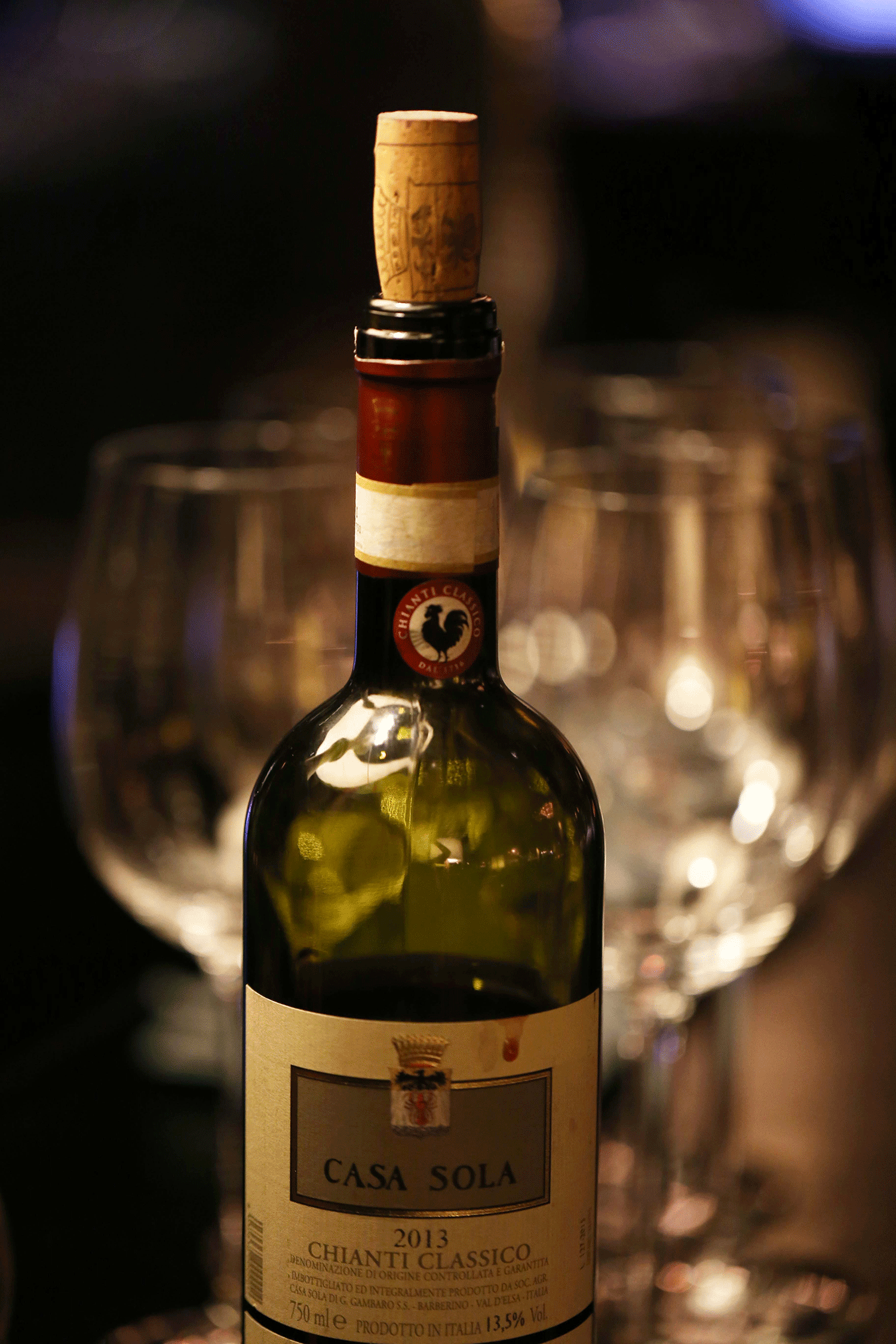 Ranjan Chopra a progressive and dynamic entrepreneur, from IIT Kanpur is also the Managing Director of a 25 year old IT company with over 1100 members. The brain behind making Zorba and now Qla eye popping destinations. His affable demeanor being his biggest charm, this charmer is also a world class Saxophonist and a personal favorite.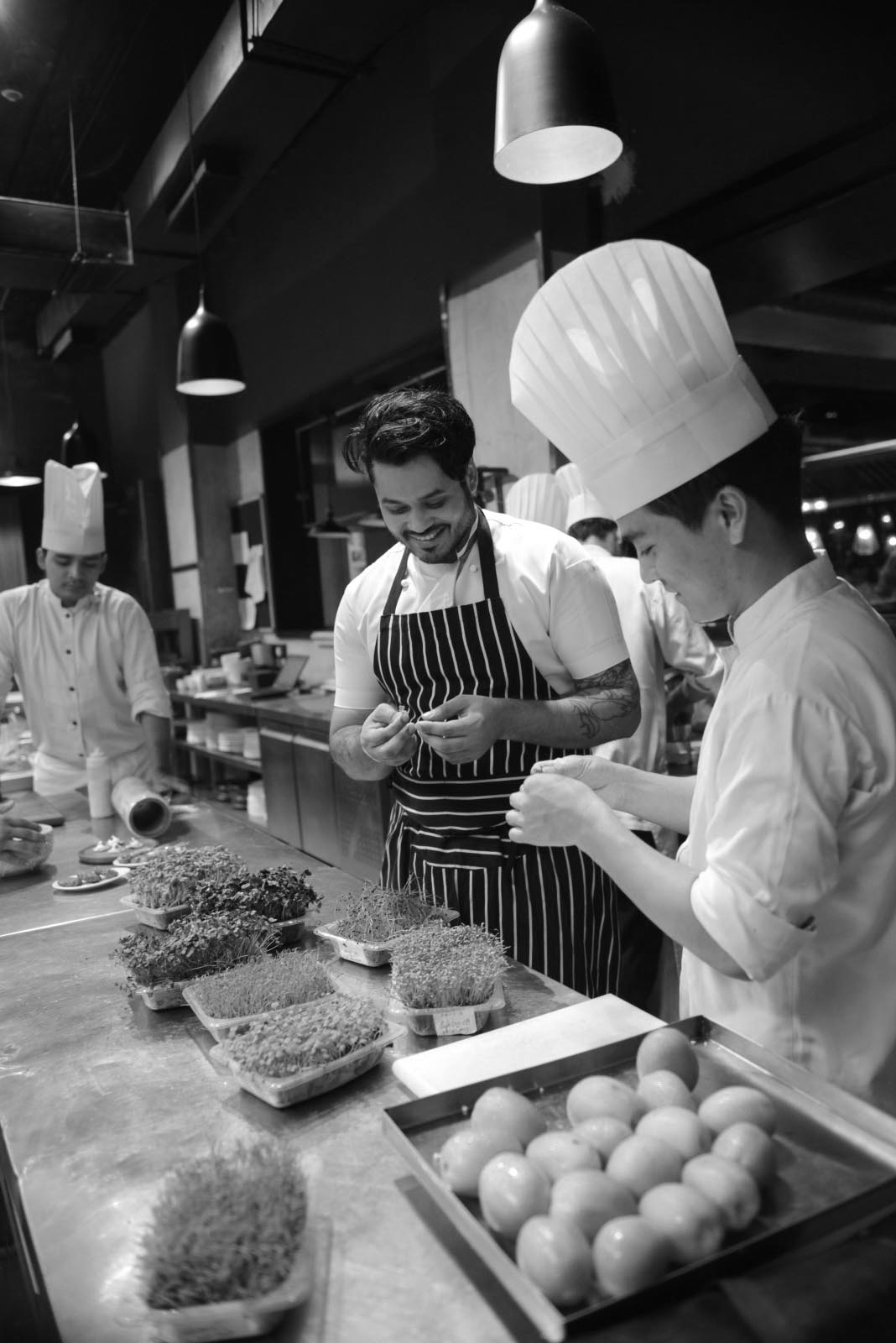 Meet a true artist. His plates look like works of art and to de-stress he plays the drums!!
Priyam Chatterjee was born to a family where feasts and get togethers were a daily deal. His affair with cooking and the hospitality business has been a long one.
Having a very distinguished portfolio by working with many greats in the culinary world. Starting with Jean Claude Fugier from France who is his mentor, to Spanish chef Royo Matteo Grandi, Chefs from Gueltero Marchesi; also the legendary Fauchon, Paris.
Prateek Arora is the Head of Beverage Experience at Qla and Chief Wine Officer!! Along with being a Wine expert, Prateek loves playing the guitar. At Qla, Prateek uses a fresh approach towards cocktails. He uses his wine palate to deconstruct and construct drinks. Prateek was recently awarded the Sommelier of the Year award at the DelWine Excellence Awards. Some of his must have cocktails are –
Vulgare John– Made with pineapple smoked with American hickory
Bell Pepper Jardin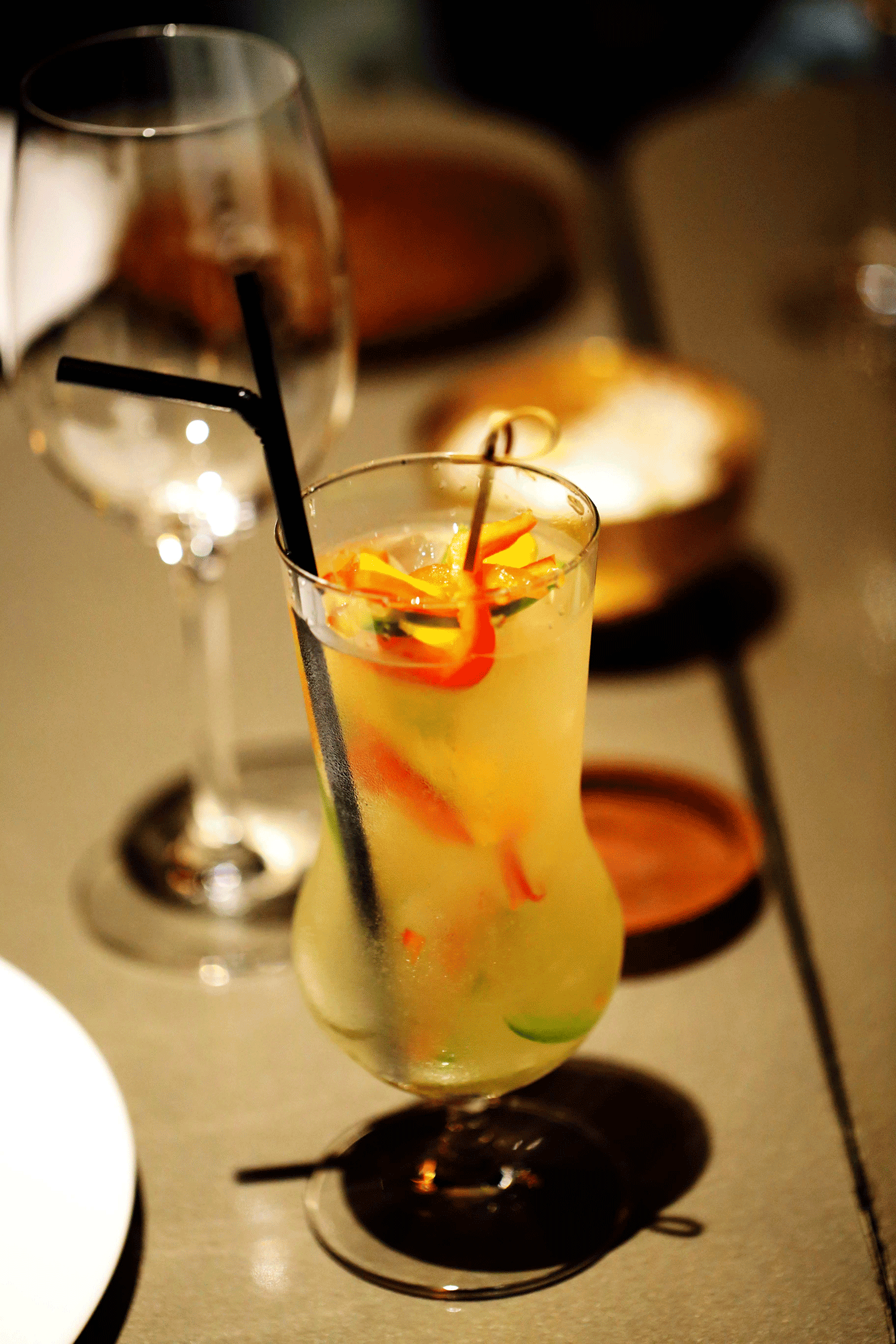 Qla Special Bloody Mary -Made with fresh roasted tomatoes.
P&A (non alcoholic drink)
I am biased
Watermelon Being a Tuna
Smoked carpaccio of watermelon
These three words may not make any sense together, until you understand that the Chef is likening the watermelon to Carpaccio. Those smoky, delicious slivers, and he has chosen to infuse them with the aroma and flavor of tuna. Somewhat absurd? Certainly. Tasty? Indeed.
The garden
Dehydrated natural basil dust with 18 edible elements.
An interesting dish amongst the many i've had here. It is light, savory, not overly earthy, and it comes with a killer smoked chevre. So, so good.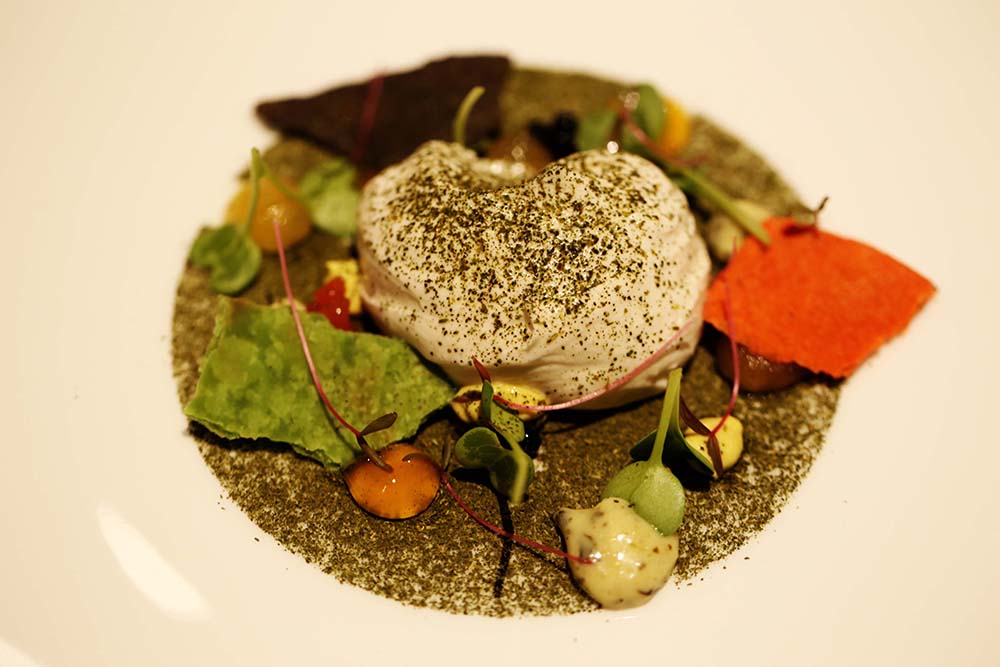 Earth and soil
Baked mizuna and romaine lettuce with elements from the forest
One of Qla's signature dishes, this is 'lettuce' blended with pine nuts. Also date pesto, caviars of honey and lemon etc. The 'lettuce' is actually Mizuna, Mizuna is a Japanese salad green from the Bassica rapa family that is often found in mesclun salads. A Japanese green sounds kind of weird? It is. Still pretty good, but the novelty of serving blended salad leaves that actually taste good is what get's it talking.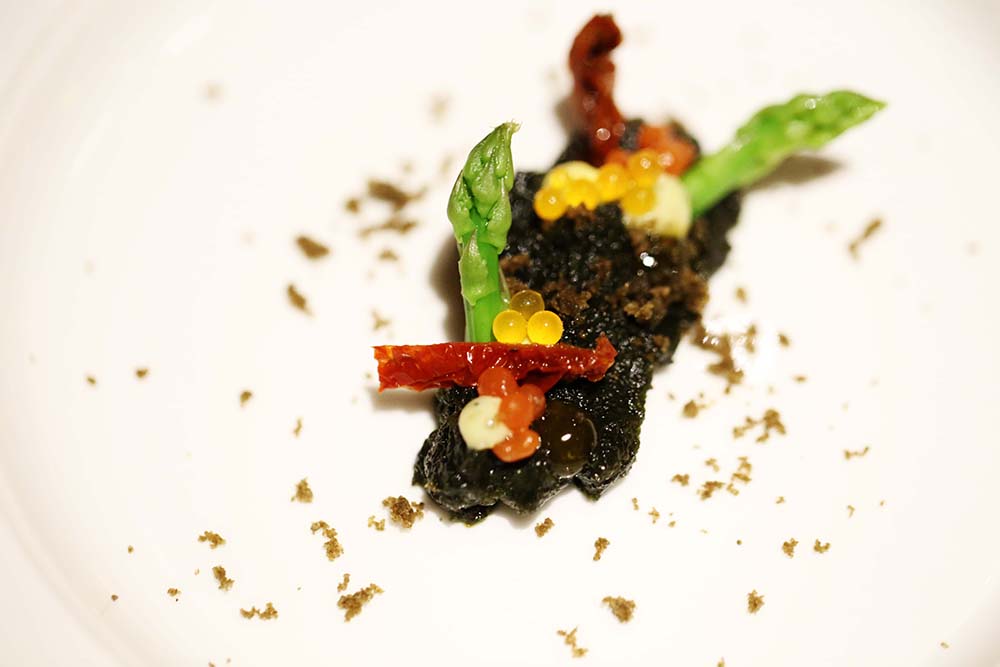 Tomato Soup of Roma tomatoes and madras curry powder
Roma tomatoes is also another signature Qla ingredient, and, as expected, it makes a great solid soup, it is not served in liquid form.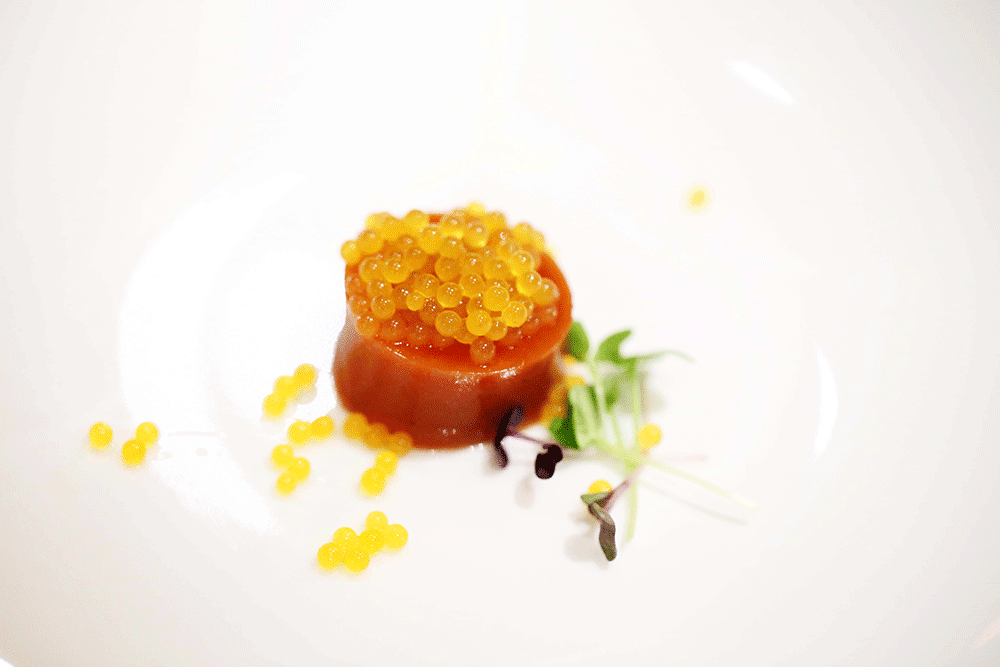 Carrot
The most unappealing dish name i've heard in a while. That said, this dehydrated carrot braised with cinnamon truffle butter, sauce of bbq and espresso shot coffee, soil of Parmesan and wasabi is a LOT better than it sounds. Everyone at your table is going to want it.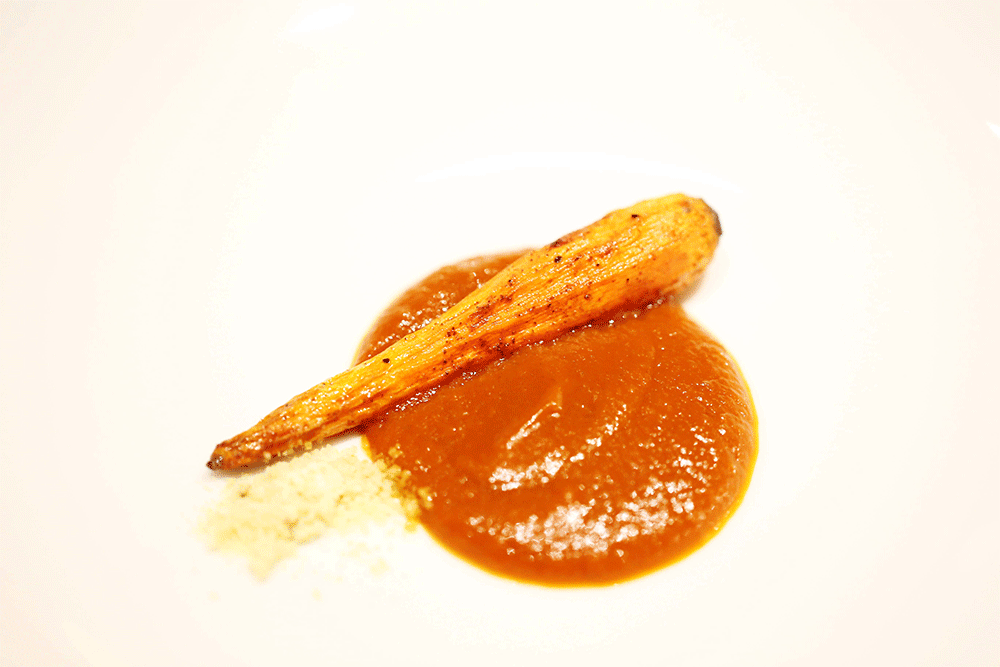 Cauliflower Pommery
Mustard cream with cauliflower and milk, with torched pecorino
The third thing i've had here that had cheese as a garnish, and they've all been good. I see what you're doing here, Qla. A little crunch, a little salt, a little air works with almost anything. But seriously, this is a high-grade dish, well-prepared. Get it.
Lamb in wine
New Zealand baby lamb loin sous vide at 55'c (15 mins ) jus of Malbec and tarapacca, black truffle pommes purée.
This would convert even those deeply mistrustful of raw red meat. Not gamey…just excellent.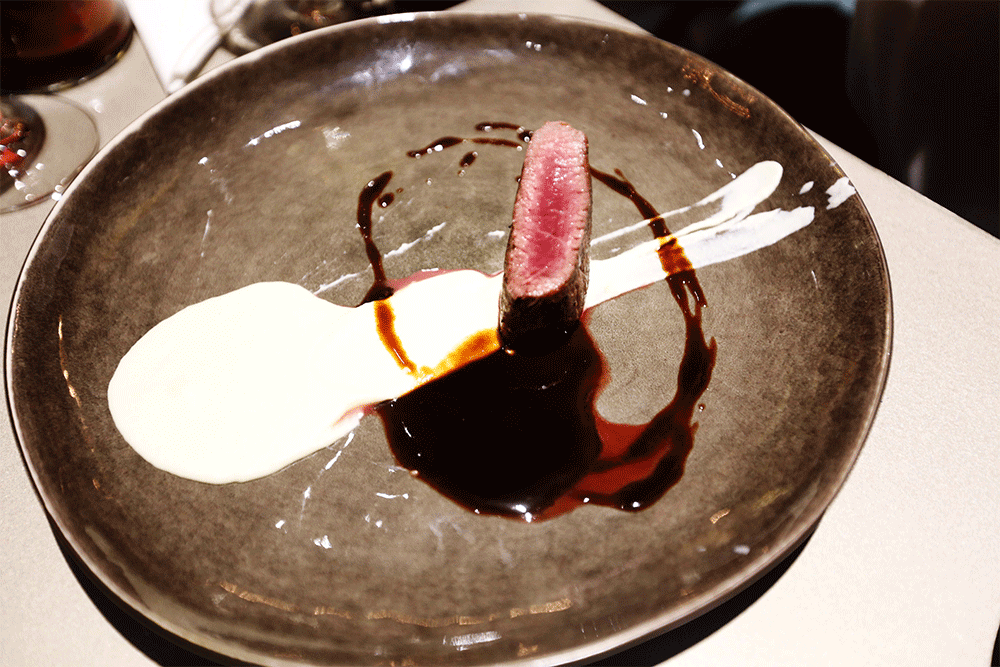 Sesame and tofu
Silken tofu coated with almonds and parmesan, seved with wilted spinach and a sauce of sesame and truffles
In my opinion this should've been the signature dish of Qla. It is simply consistently brilliant, but also consistently inconsistently mentioned on the menu. The menu doesn't mention it, but do ask for it.
Truffle brûlée Mouse of vanilla and white chocolate with chèvre, sauce of raspberry and Pinot noir.
Hands down the best Crème Brulee. The combination of truffle with the crème caramel is no short of mind blowing.
Clearly seasonality is a cornerstone of the restaurant. The upside is that everything is fresh and delicious. The downside is that thing you loved may not be there the next time.
Deserves the 4.8 star rating of the 5