Little Bundles of Joy, Huge Bowls of happiness !
Welcome To Yum Yum Cha
The name Yum Yum Cha either means everything to you or absolutely nothing. It's easy for those unfamiliar to ignore Yum Yum Cha as just another Pan Asian/ Modern Asian restaurant, but i would call it humble – honest food, just like the owner Varun Tuli. But Yum Yum Cha is a name you need to know, and it's no ordinary establishment. This place has a cult following as intense as any good restaurant that exists in this city. If you take your Pan Asian food seriously, then you probably already know all this. After all Yum Yum Cha has the Fresh Tuna Truffle Ponzu pizza and is one of the few restaurants that serves seven varieties of Mochi ice cream. Adding to their laundry list of accolades, Yum Yum Cha also now has an 8 rating on Damn Fine Life. You can retire content now, Varun Tuli.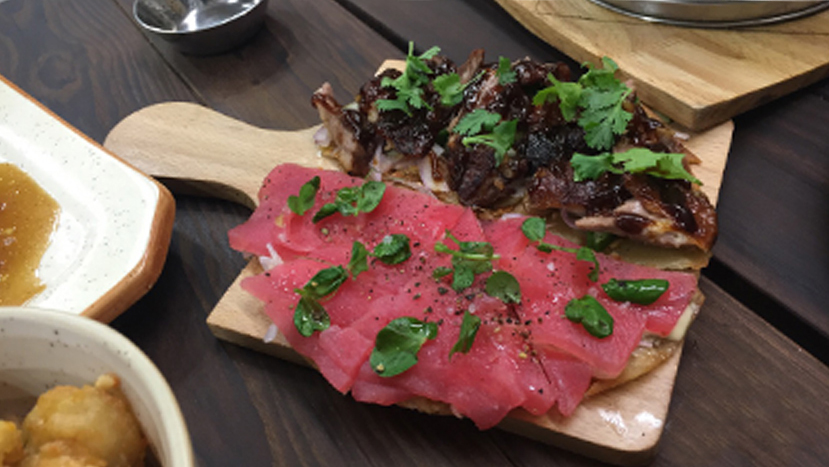 Want to impress someone who loves Modern Asian food? Bring them to Yum Yum Cha. The Origami inspired restaurant, designed by The Hexagramm Studios is a fun and chill place. It's a dining experience that seriously stands out, makes you feel special, and leaves you wanting more. When investing a good chunk of money in a meal, that's exactly how we want to feel. This isn't your typical Japanese style Omakase, (leaving it up to the chef to serve you) a situation of being sped through 20 different pieces of fish on rice. Yum Yum Cha, I would think is a Yoshoku style meal, which according to research, is "Western Style Food which has been changed by local people" ,like a fusion, think La Piazza, but for Asian food.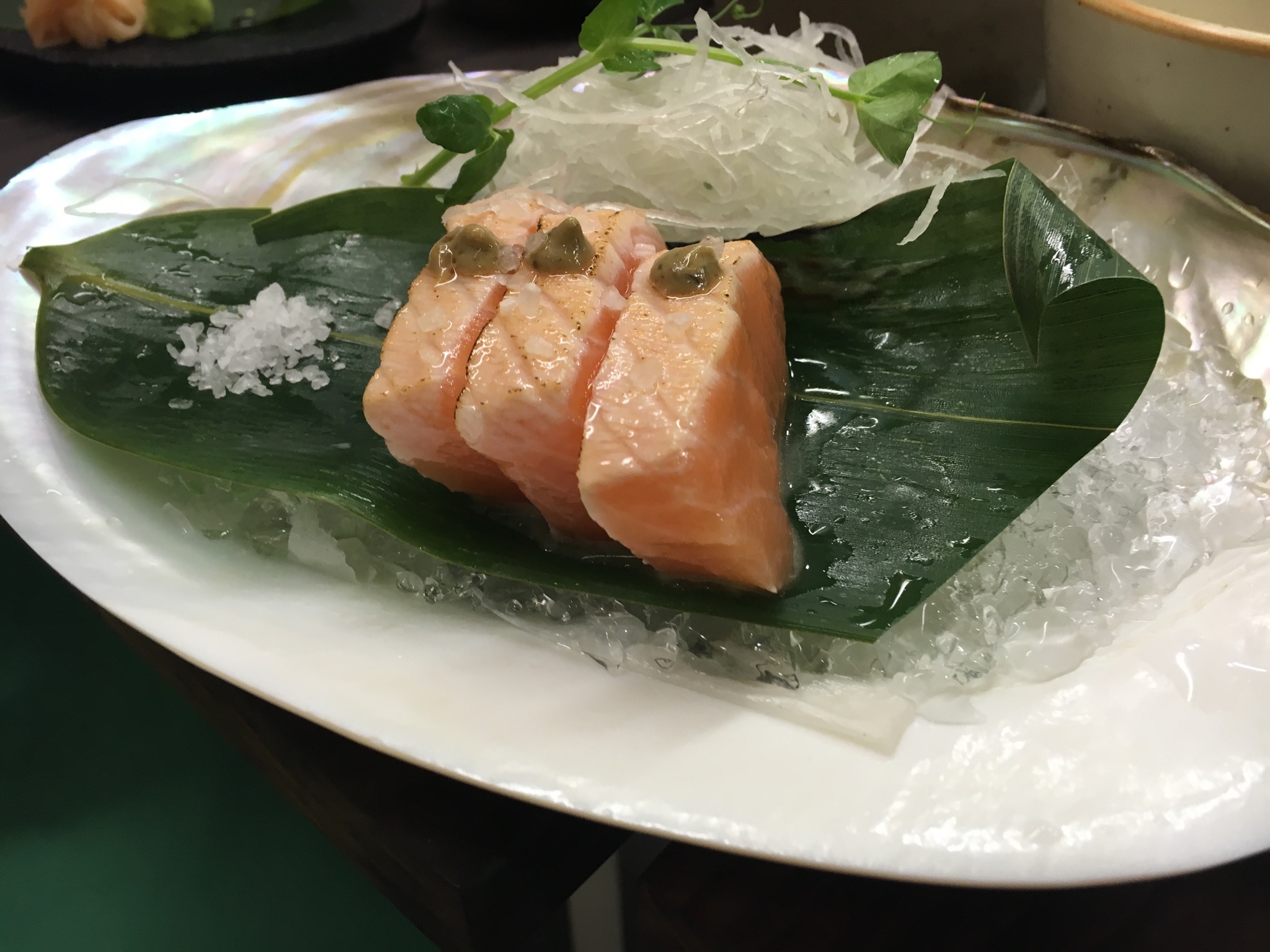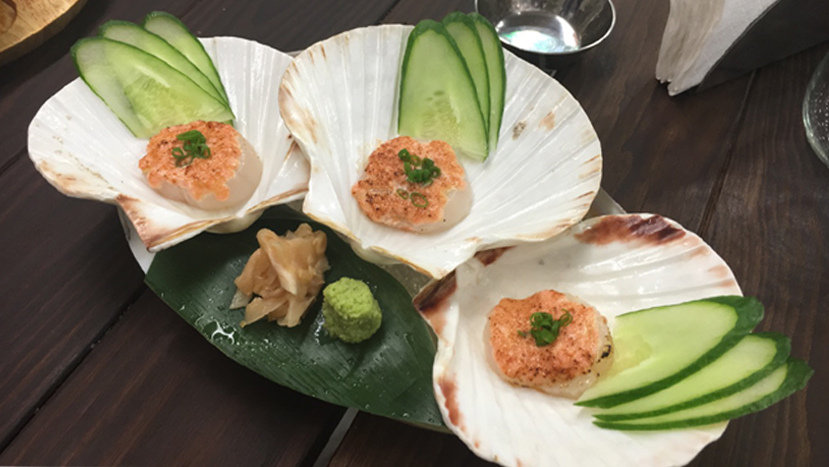 You won't find all typical sushi here. Aside from their signature sushi rolls, the raw part of the menu is all sashimi and not just any sashimi – this is fish of the highest quality that's been labored over, dressed up, and served in one of many beautiful Mother Of Pearl dishes. Tuli specially created a bespoke Salmon Sashimi, lightly torched with a spray of Truffle Oil and Maldon salt. Delicious would be an understatement, and I would hope Tuli to make this a part of his menu, because I'm certainly going back for this one.  The menu is mainly cooked dishes of all different styles, textures, and flavors – many of which you've never tasted or heard of before like the Hotate Mentayaki, which is Scallop, Cod Roe and Mayo.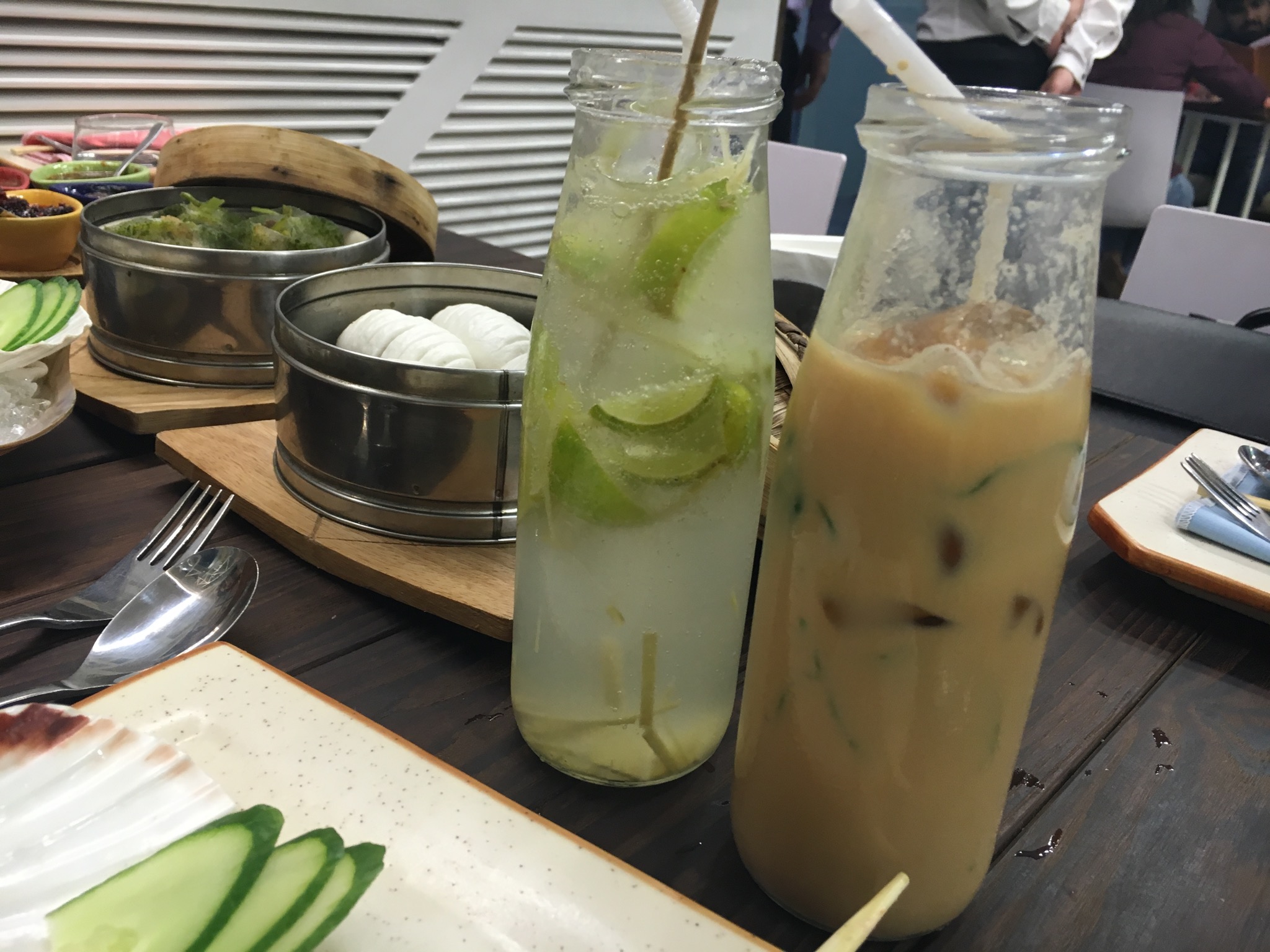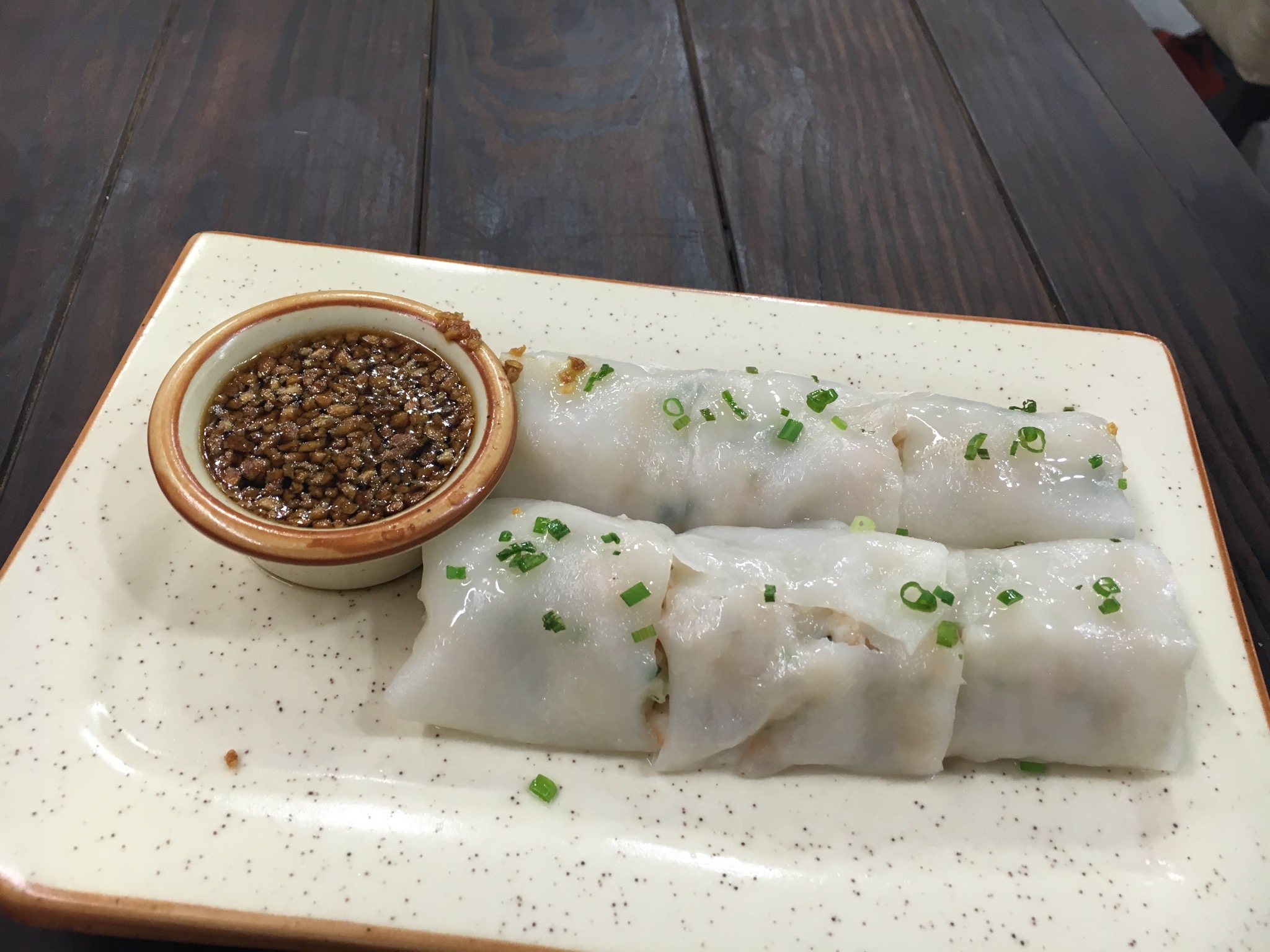 Speaking of service, that's one of the best parts about Yum Yum Cha. When dining here, you're immediately made to feel a part of the Yum Yum Cha family by the interactive food they propagate and the lovely wife of the owner Varun Tuli , Prathna Tuli, who personally makes sure you have no complaints. The staff are warm, friendly, and attentive. The menu can be confusing, but they make it a point to offer up an education, which is greatly appreciated. You can get the experience with one of their Chef's Sushi boat, but sitting at the table, ordering a la carte, and watching  the chef do his thing is how i usually do it. There's a permanent menu of Yum Yum Cha fan favorites, and also some additional additions to the menu that keep changing. No two trips to Yum Yum Cha will ever be the same, and that's exactly why i like it so much.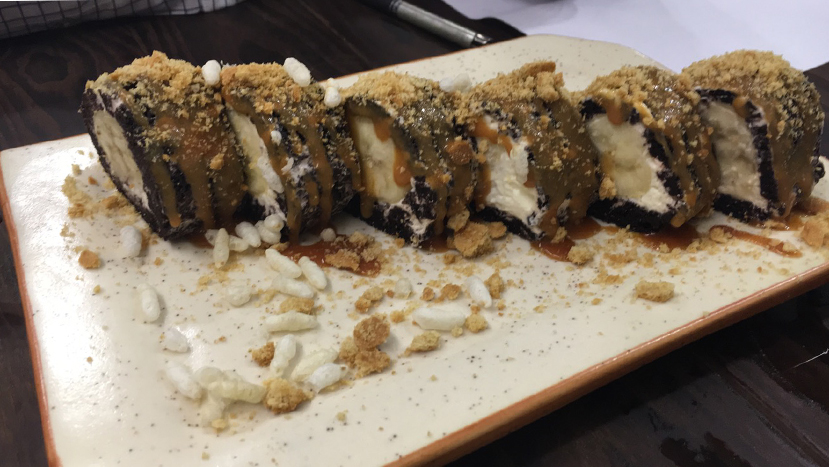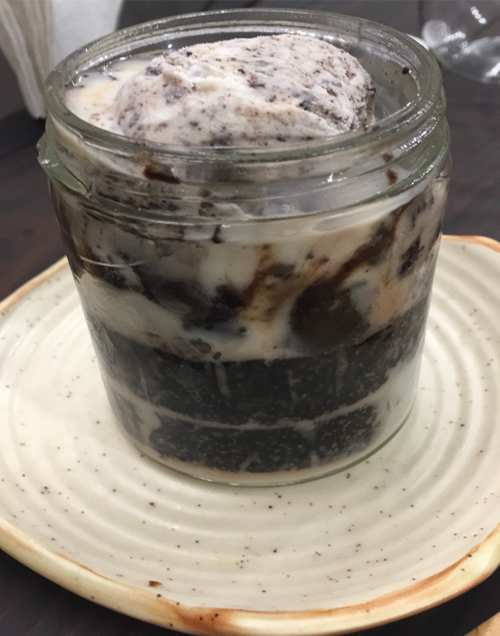 Sashimi
Shake or Salmon, Unagi or Bbq Eel, Yellowtail or Hamachi, Hotate Mentayaki or Scallop,…and of course, the fatty, beautiful, glorious Maguro or Tuna. Order a lot of it, and it'll come in one of the most impressive spreads your eyes have ever seen.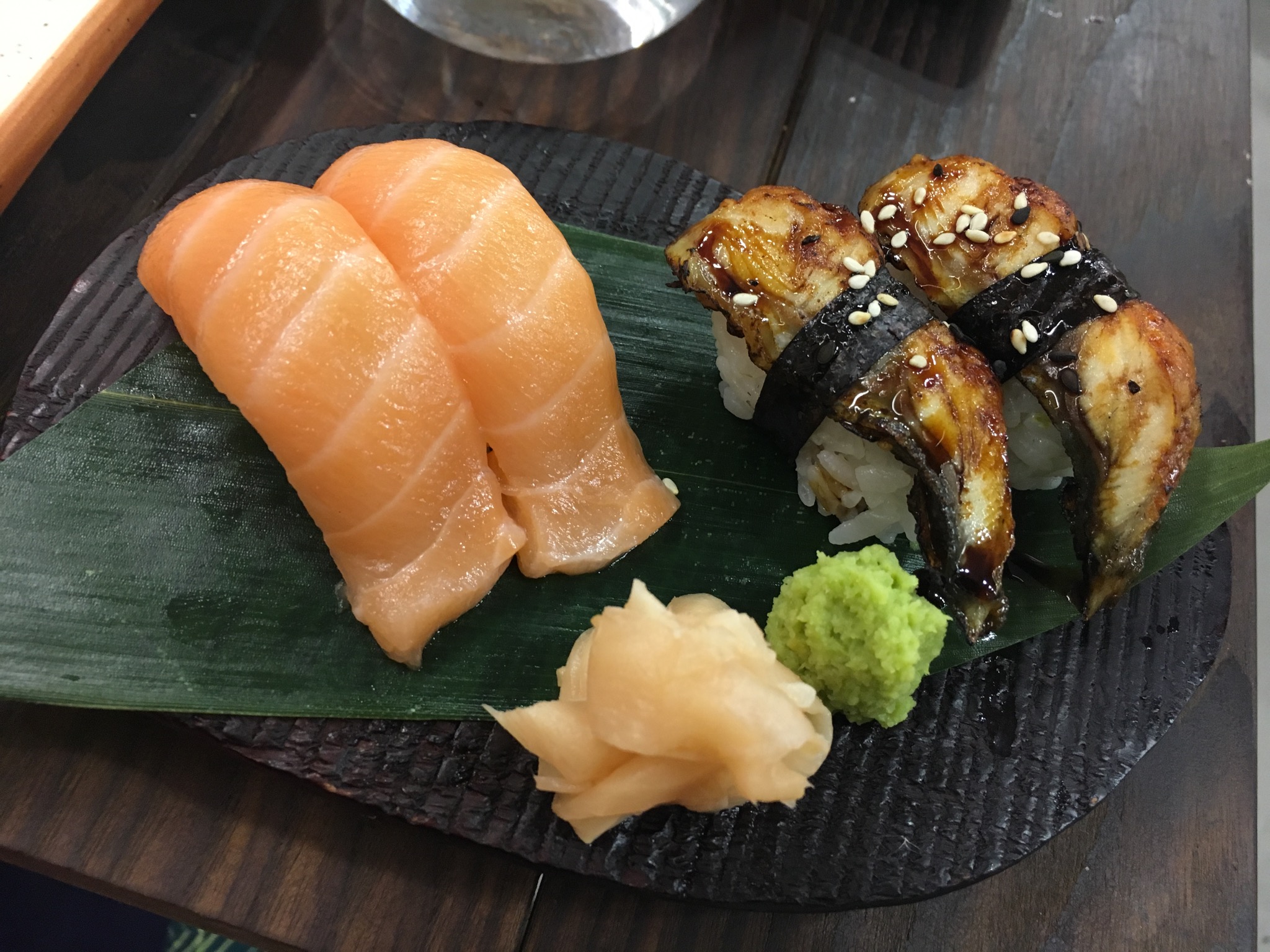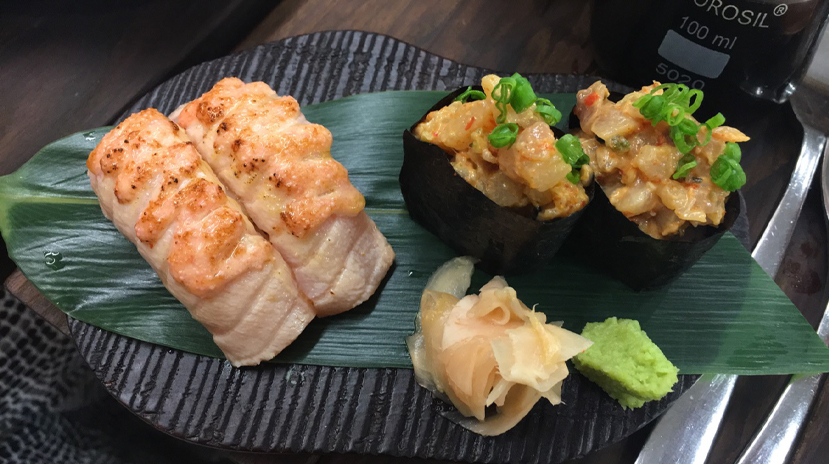 Hot & Spicy Jade Dumpling
Snow peas, beans, broccoli, bok choy & other greens stuffed in a dumpling. Incredible.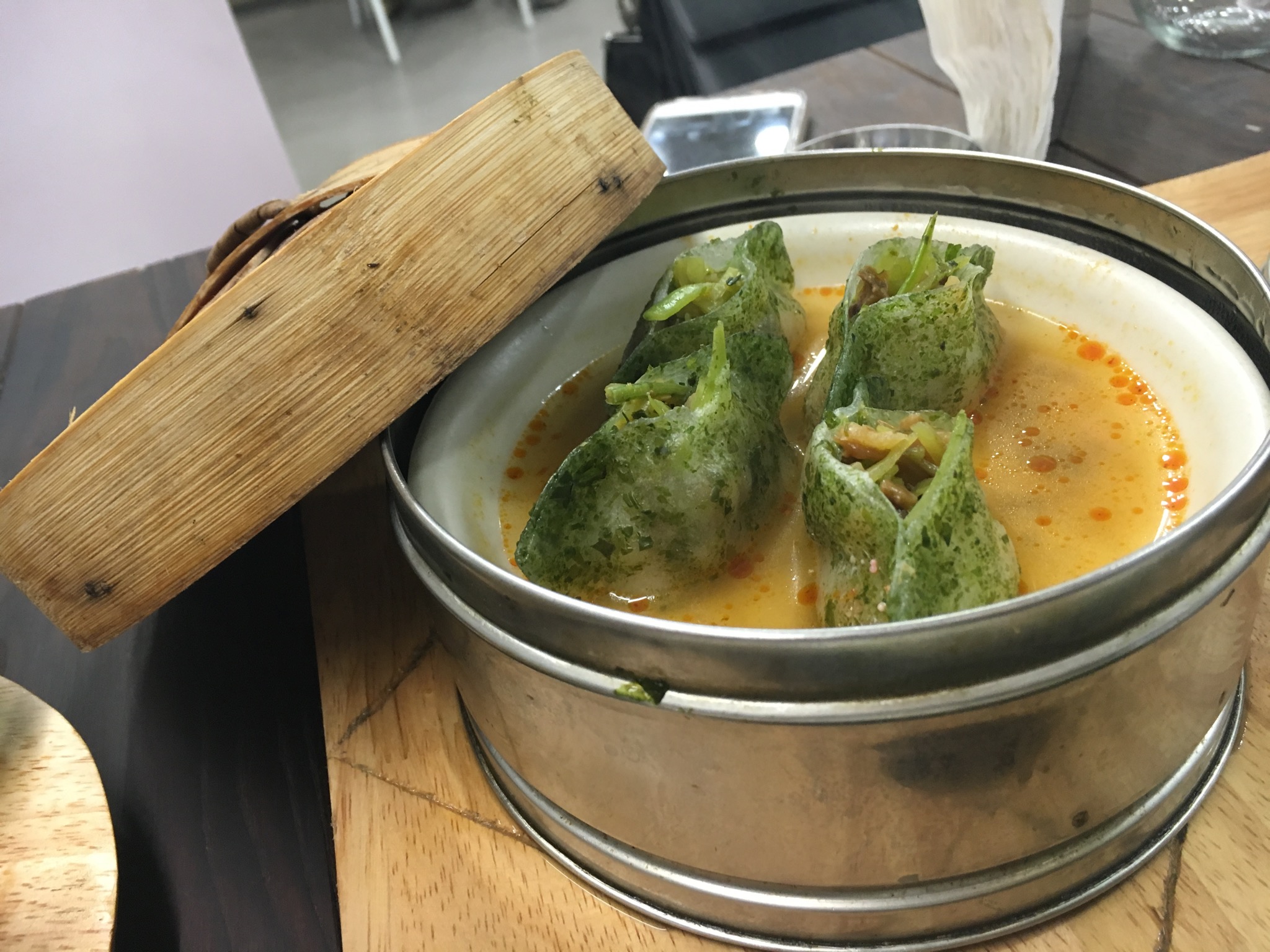 Hot Yellow Curry
Here they deep fry jardiniered vegetables, which comes out with an incredible crispy outside layer and a firm but delicate interior. Mixed with a yellow curry, that is predominant with the flavor of fresh turmeric for the ultimate salty – earthy finish. This is different, interesting, and a lot of fun.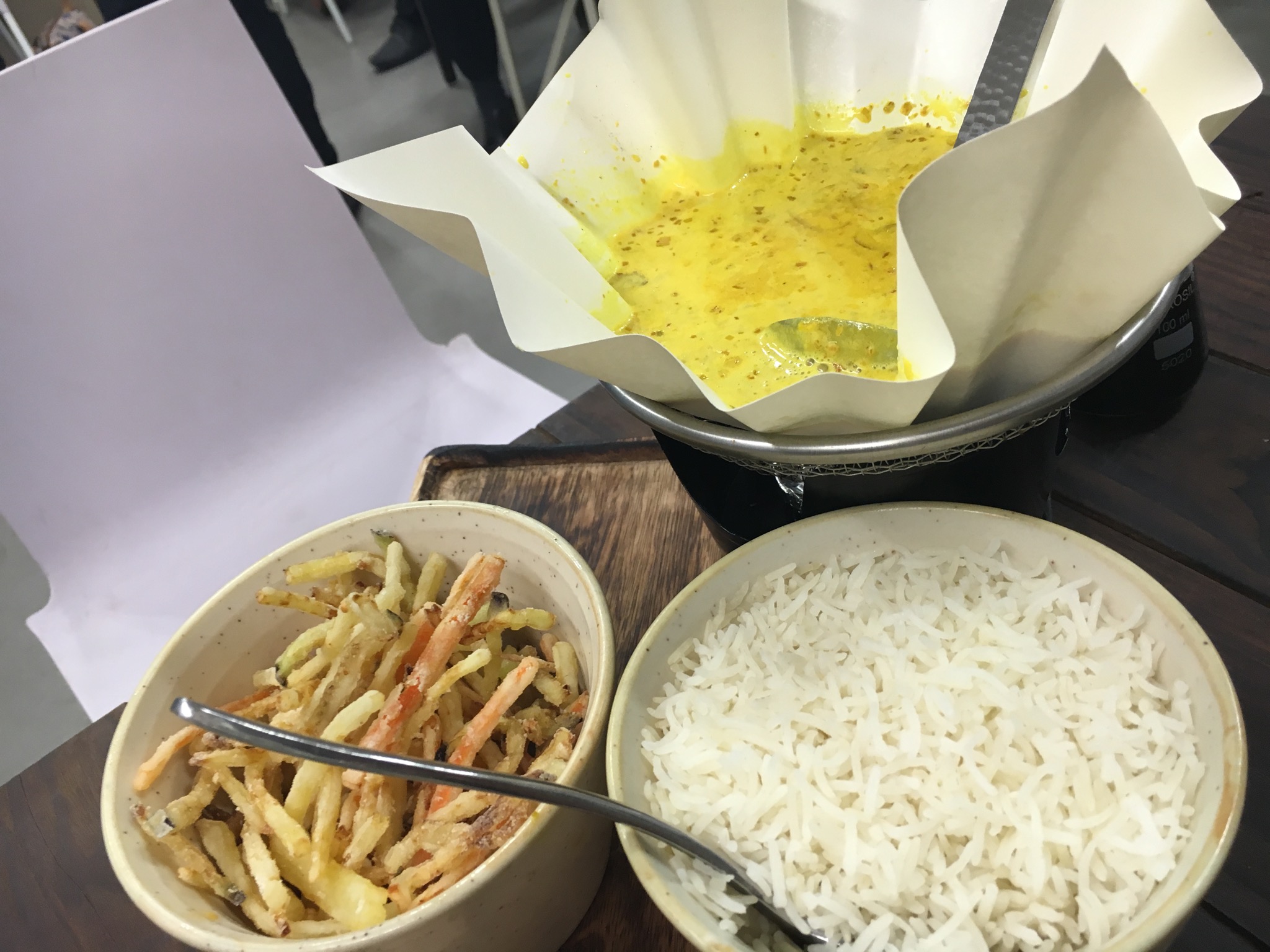 Chicken Sausage Bun
Cooked chicken sausage, stuffed in a delicate Bao. Eat it.
Chicken & Avocado Salad, Mushroom & Avocado salad
Two separate salads, the non vegetarian & the vegetarian versions both with Yuzu dressing.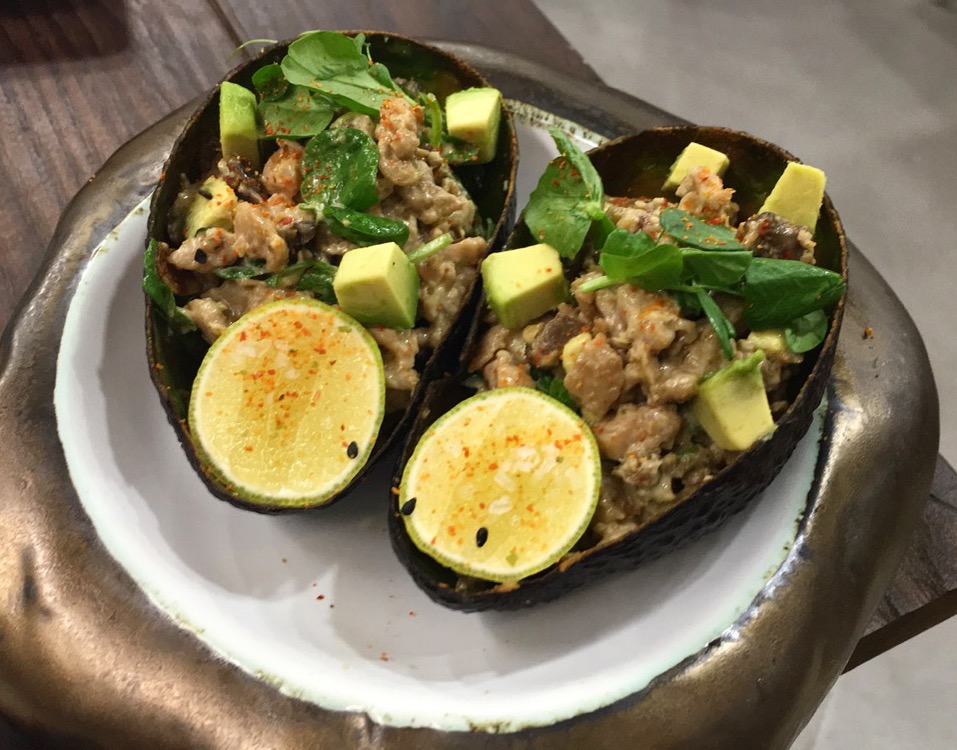 Mochi Ice Cream
Surprise: the desserts here are also kind of amazing, so say people, though I'm not much of a fan of them. This one is different flavored ice cream balls like Matcha, Blackberry, Coconut & Jaggery etc in a rice flour wrapper.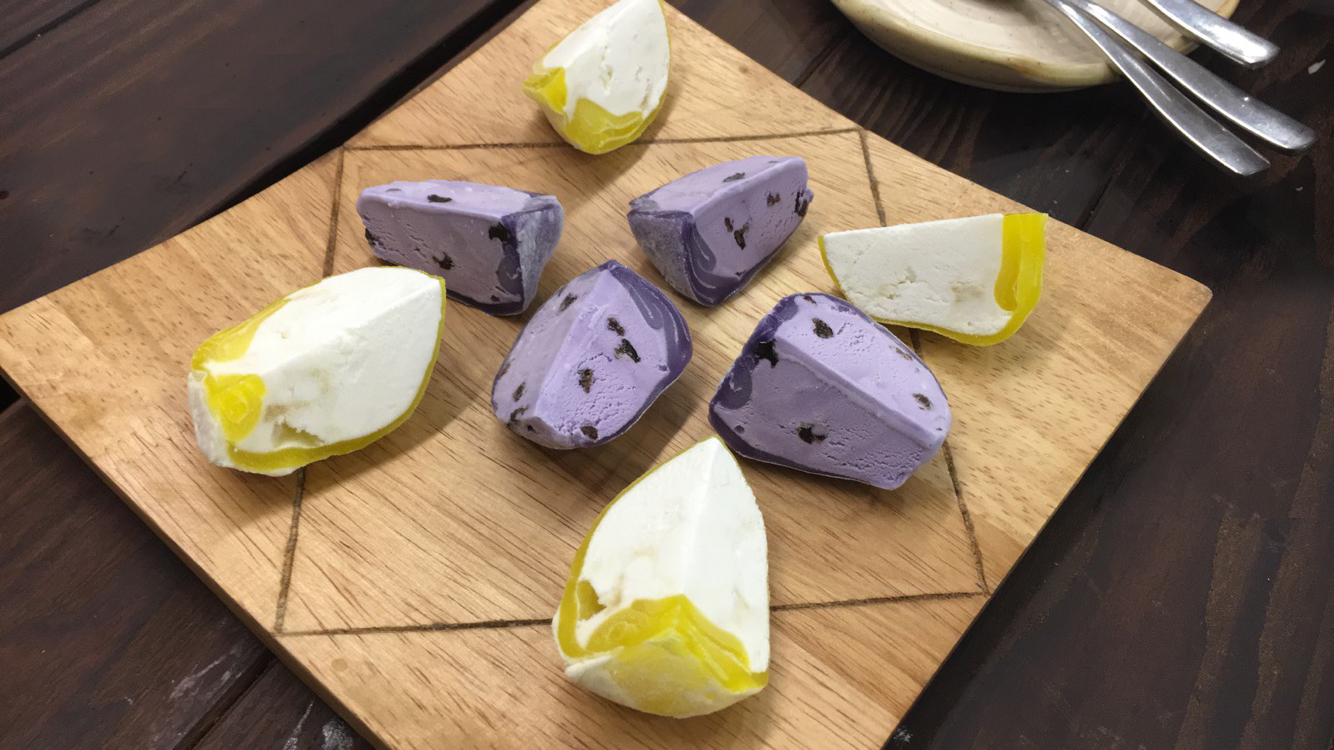 Address : Cyber Hub, DLF Cyber City, Gurgaon
Phone Numbers : +91 9810002993 / 0124 4078133